Table of Contents
Did you know that your dip recipes can make or break your next party? We all love appetizers and get-togethers. We know everyone expects a great dip recipe to be there.
Let us help you take the guesswork out of which dip recipe to make. From cheese dips to taco dip to our mouthwatering spinach artichoke dip, we'll talk about some tried and true classics, and inspire you with a few lip-smacking alternatives.
Easy Dip Recipes
When throwing the perfect party it is super important to start out with the best appetizers. For me that not only means delicious appetizers but more importantly easy appetizer recipes and party dips are the perfect solutions!
You have a ton going on before your guests get there. You need to plan the menu, set the table, light the candles, create the perfect playlist and I could easily go on and on and on. Appetizers shouldn't be something you are stressing over! We want you to enjoy your own party.
This is why we love to include some of our favorite party dips whenever we entertain! They are easy to make and can usually be prepared beforehand, so you are having to mess around in the kitchen while your guest are arriving. Make ahead recipes are for sure the answer!
So if you are hosting your own party or attending a friends party or a pot luck, these easy appetizer recipes will be sure to not only feed a crowd but please the crowd too!
Let's just dive (or "dip") right into the following ideas for dips!
The Best Party Dip Recipes!
Who can resist a ring of pull apart garlic rolls surrounded by our cheesy marinara pizza dip recipe topped with pepperoni? This dip works best in a cast iron skillet, but you can also use a round cake pan.
Add in your favorite pizza toppings and watch your guests exclaim "delizioso!" Serve with a side of tortilla chips for a fun, crunchy option.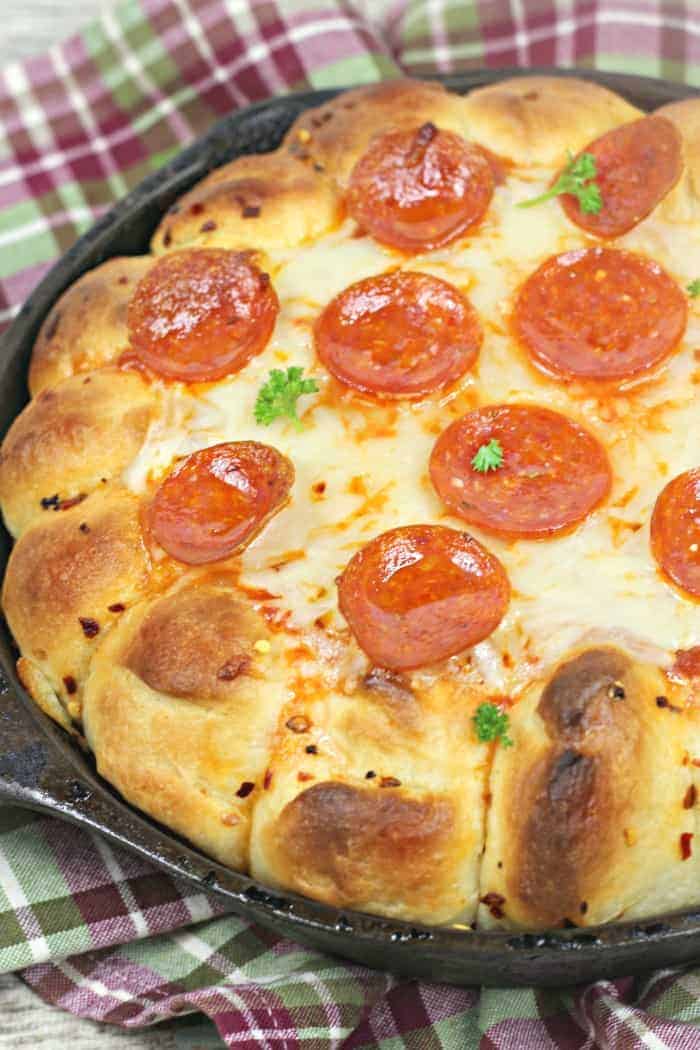 This 7-layer dip is the perfect game day dip recipe piled high with beans, sour cream, guacamole, salsa, cheese, olives, and onions. This is THE ultimate party food appetizer!
The best part is, it's no-bake and fool-proof! And did we mention DELICIOUS?
Got 15 minutes? This perfect Beer Cheese Dip appetizer is great for dipping pretzels, carrots, broccoli, tortillas, bread and more!
This dip recipe is made over medium heat on your stovetop and leaves room for lots of custom garnishes like extra cheese or bacon crumbles. Invite the friends over and dig right in!
If hot, creamy, rich, and delicious is your thing, this spinach-artichoke dip is the perfect appetizer for you!
This is served best with a crowd, is baked in a skillet, and only takes 7 simple ingredients.
This will surely become your new "hot and bubbly" go-to recipe!
This taco dip is LOADED and can be made in your skillet or slow cooker. The ground beef, green chilies, gooey cheese and taco toppings is a guaranteed crowd pleaser and works well for family gatherings or tailgating.
Serve with your favorite choice of chips, crackers, or veggies. The possibilities are endless! Viva la taco dip!
Did we say there's a dip recipe that is decadent, creamy, chocolate-y, AND no-bake?
You bet we did! You cannot go wrong with this brownie batter dip recipe that pairs perfectly with fruit, pretzels, and cookies! The only thing that can go wrong with this brownie batter dip is that it may be gone before you can get to it!
It's a great last-minute dessert and can be garnished with your favorite candy additions! We call that a win-win!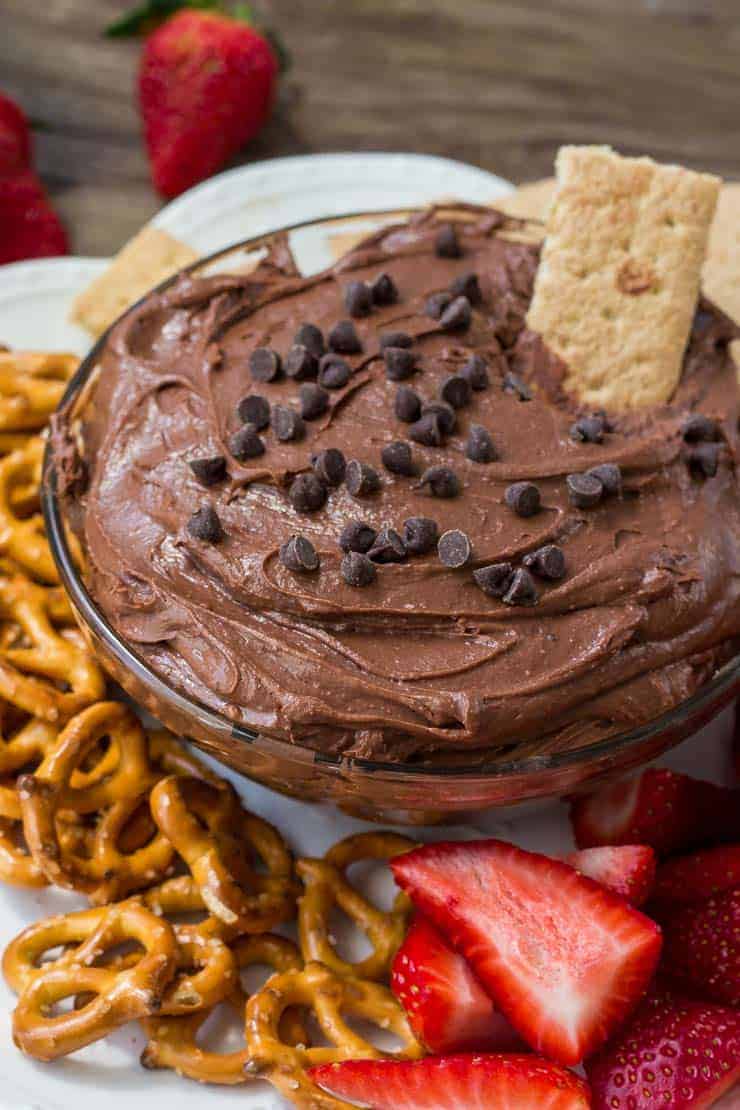 This five-ingredient buffalo chicken dip recipe is a crowd favorite and versatile enough for all occasions!
You can bake the dip and then keep it the perfect warm gooey temperature by adding it to a mini crockpot for the night. This dip loves pita chips, but it's totally okay to break out and try it with other cracker combinations! You can't go wrong!
You'll go bananas over this dip recipe! Imagine grandma's perfect banana cream pie, but in a super easy-to-make silky, smooth dip.
Now that we have your taste buds' attention, you'll be interested to know this mouth-watering treat doesn't even require you to turn on your oven or stove.
Satisfy those sweet cravings by dipping Nilla wafers, graham crackers or bananas in this decadent whipped up piece of heaven!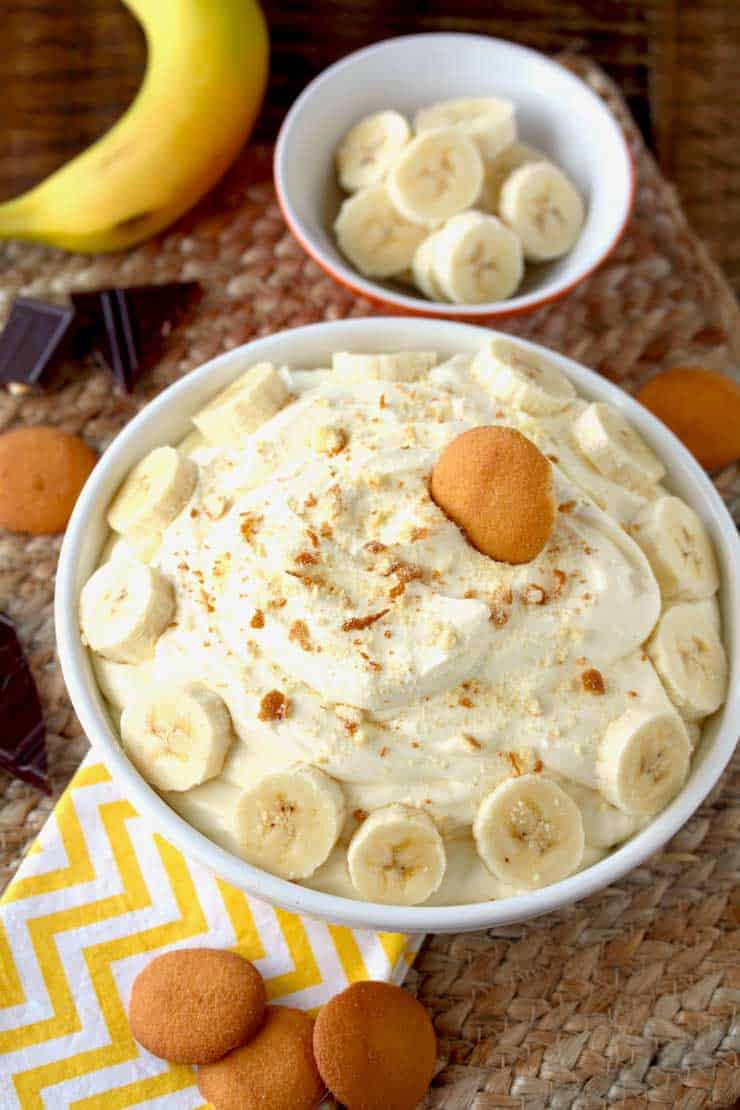 If incredibly delicious, easy-to-make dips are your jam, you'll love this nacho dip that lets the crockpot do the work for you!
It stays warm, feeds a ton of people, and pairs perfectly with a taco bar! You'll never look at plain tortilla chips the same after you've tried this cheesy delicious zesty dip!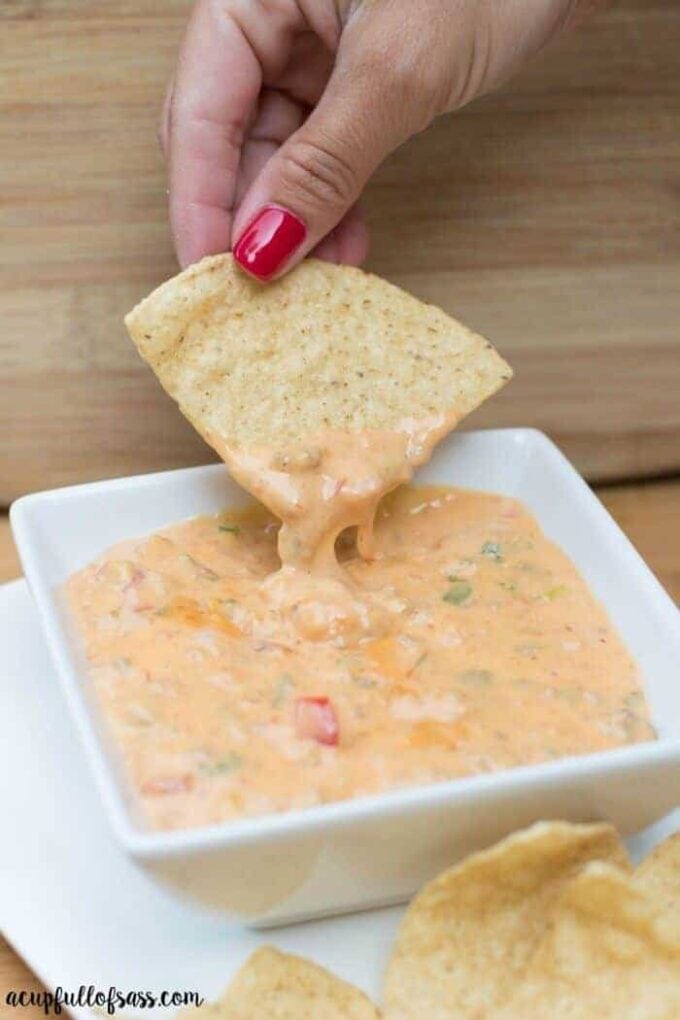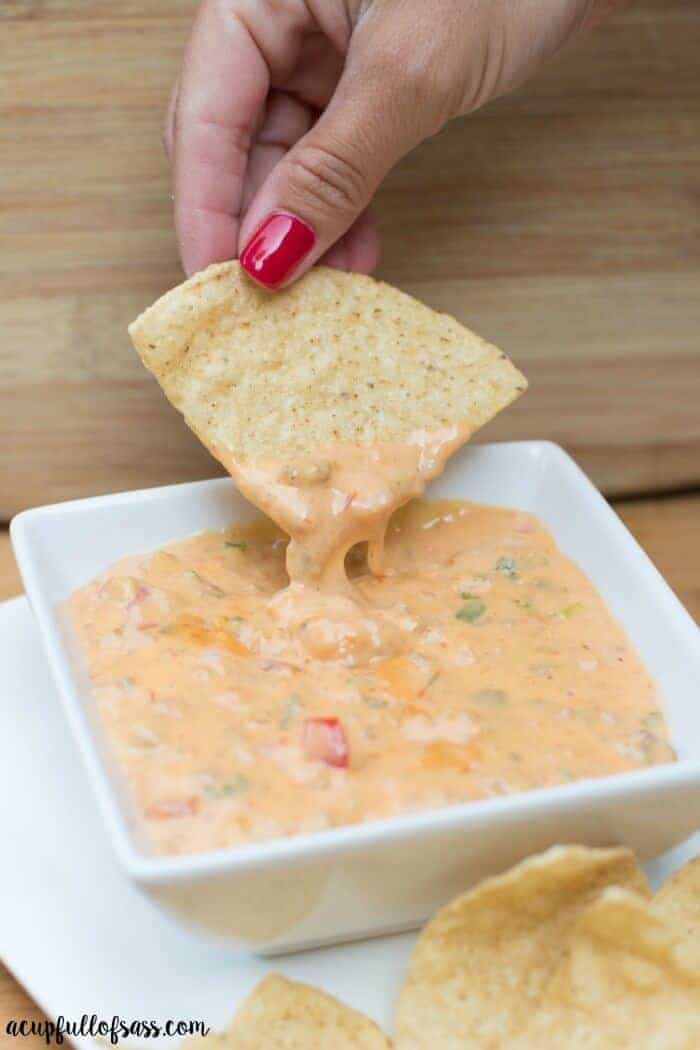 This mouth-watering crab dip was inspired by an unforgettable meal I had on an Alaskan excursion.
I am always looking for an easy appetizer, so I took my crab obsession and made this Baked Crab Dip, which is not only easy, but it is absolutely amazing!
The secret is a great cream-cheese base. These delectable ingredients are combined in a mixing bowl then baked for about 25 minutes. We promise it will be worth the wait!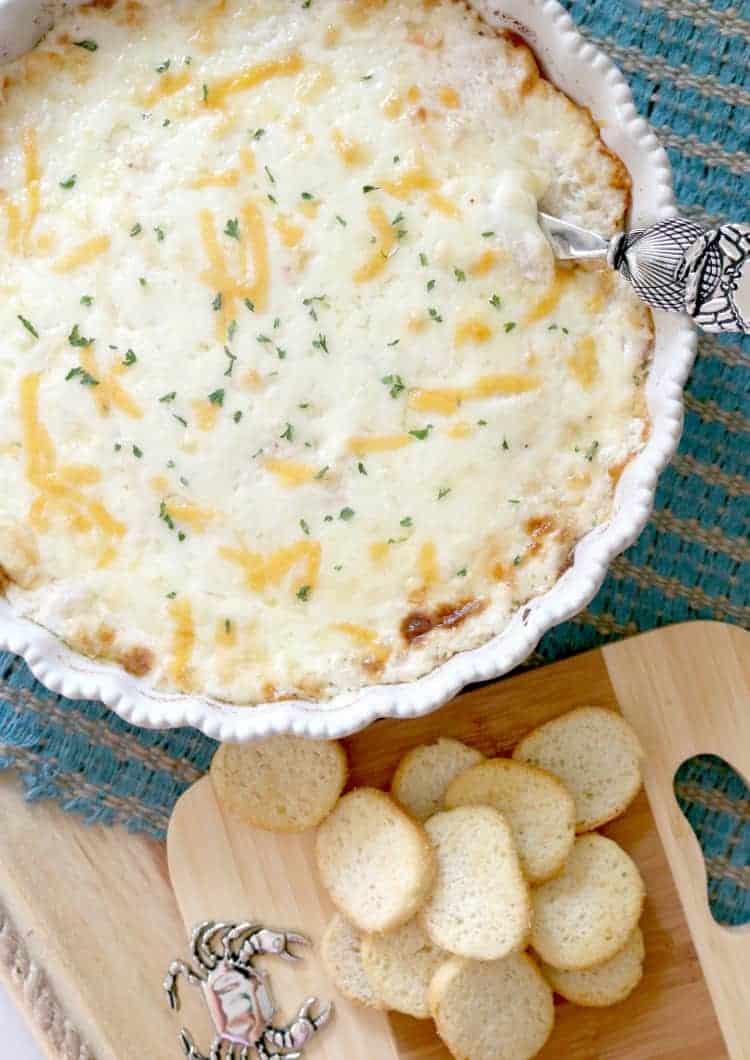 FRESH, FRESH, FRESH ingredients make this ranch dip recipe a 5-star favorite!
Use your blender or food processor to combine the fresh ingredients and blend until smooth and creamy. We'll actually go so far as to say this ranch dip is actually HEALTHY! Taste the difference!
If you're like me, you'll want to throw away the crackers and eat this smoked salmon dip with a spoon!
The cool thing is, it's a make-ahead dip. The longer it sits in the refrigerator, the better it gets!
You'll flip for this rich creamy base with just the right hint of tabasco! Bet you'll want to take an Alaskan cruise after this one! Wow your guests, but save some back for yourself in the fridge. You'll thank me later.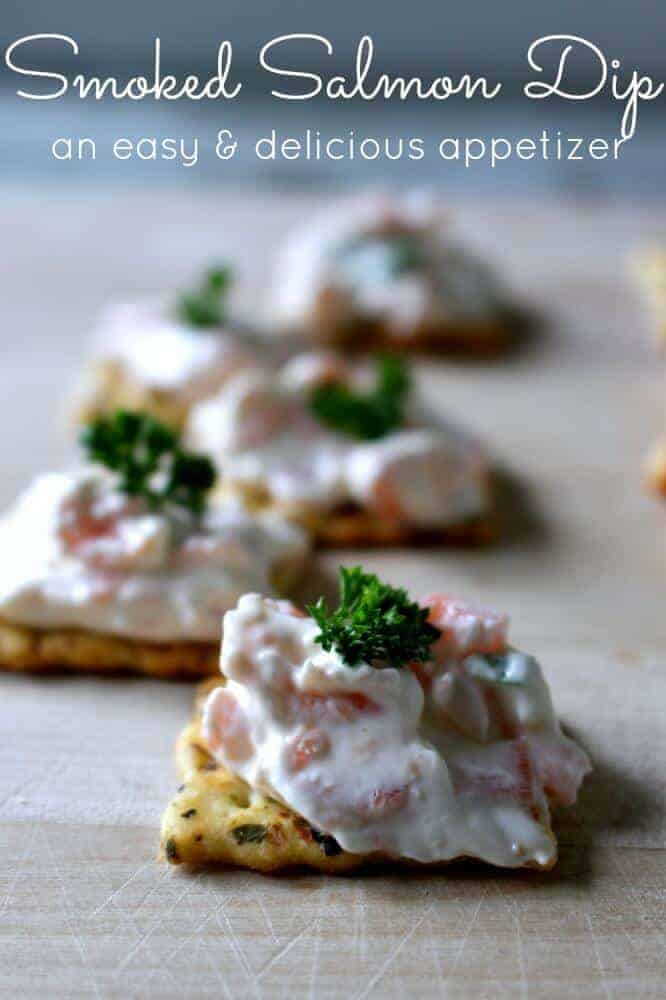 All you need are two ingredients and about 15 minutes to make this crowd-pleasing dessert! Grab some fruit, graham crackers or cookies for dipping (or just a spoon!)
Our Funfetti Dip is light, creamy and super easy to make! All it takes is four ingredients and less than 5 minutes to make. This easy dip recipe is great served with graham crackers, pretzels, fruit and of course, animal crackers!
Our Cookie dough dip is super quick and easy to make! No bake, no eggs and only 5 minutes to whip together! Dip fruit, crackers wafers and more!
This Rotel Dip is super easy and you only need 3-ingredients and less than 20 minutes to prepare! It will soon become a fan favorite!
Pin this post for later and you'll have loads of ideas for entertaining and dip recipes!