You don't have to go camping or build a bonfire to enjoy s'mores. Not with the creative s'more recipes that we are sharing! Everything from indoor s'more recipes, to oven-baked s'mores, to s'mores in a cone!
There is something about S'mores that just screams summer! We love s'mores recipes and have found tons of twists on the traditional and classic s'mores!
There are so many great things you can do when you combine melted chocolate, golden brown marshmallows, and crunchy graham crackers.
We are going to wow you with all of the ways you can enjoy your favorite summer treat!
CREATIVE S'MORES RECIPES
There are no campfires required for these creative s'mores recipes! Now you can enjoy s'mores any time of the year in so many different ways!
S'mores Snack Mix
S'mores Snack Mix - Easy to make and a great treat to enjoy that delicious marshmallow, graham cracker and chocolate dessert all year round.
Read More Here!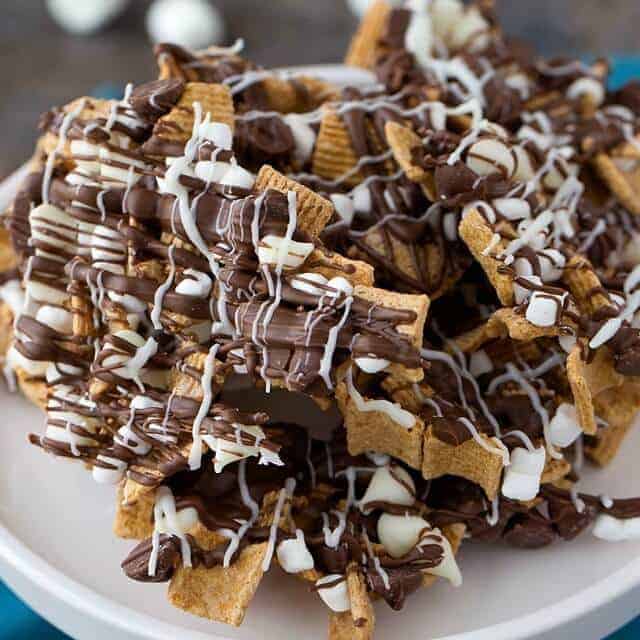 S'mores Bar Recipe
S'mores Bars are the deliciousness of a s'more but the can be enjoyed all year round. The ooey gooey chocolate on a graham cracker crust and warm toasted marshmallow will give you a taste of your favorite summer dessert all year round!
Read More Here!
S'more Ice Cream Cake
Homemade graham cracker crust topped with chocolate and vanilla ice cream covered in gooey, marshmallowy meringue
Read More Here!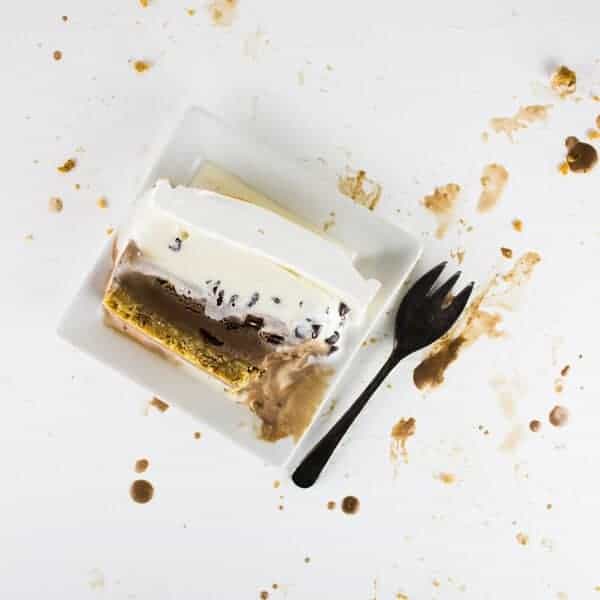 S'mores Bark
S'mores Bark is an easy chocolate bark with chocolate, graham cracker and melted marshmallows. These indoor s'mores require no campfire and you can enjoy them all year round!
Read More Here!
S'mores Dip
Our Ooey Gooey S'mores Dip may be the definition of easy dessert! Only 2 ingredients and about 15 minutes to make! Grab some fruit, graham crackers or cookies for dipping (or just a spoon!)
Read More Here!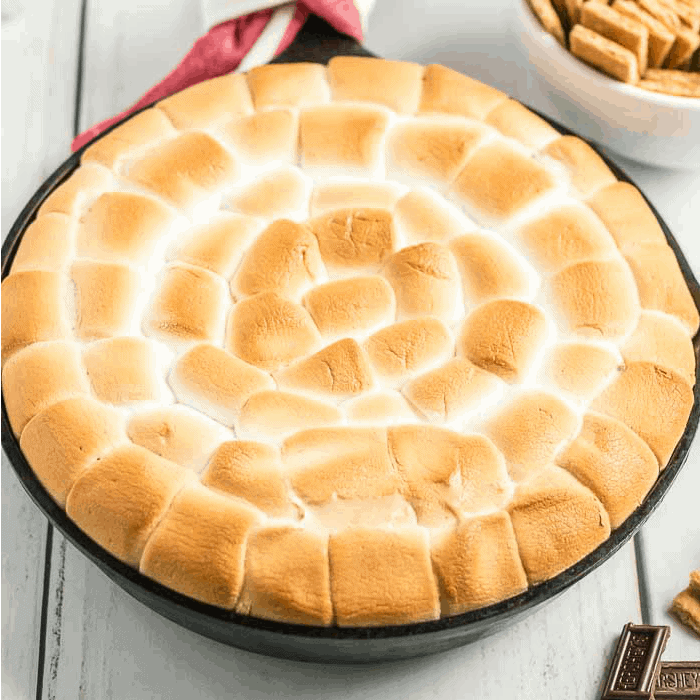 Easiest Indoor S'Mores
Cure your s'more craving in under a minute with this no heat recipe.
Read More Here!
Chocolate Chip Cookie S'mores
Chocolate Chip Cookies S'mores bring two of my favorite things together. Roasted marshmallows smooshed between to warm and delicious chocolate chip cookies and top it off with a drizzle of chocolate ganache. It doesn't get much better than this!
Read More Here!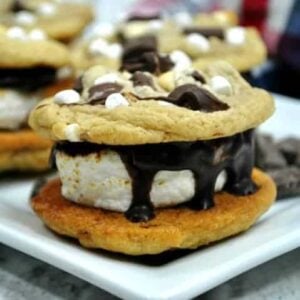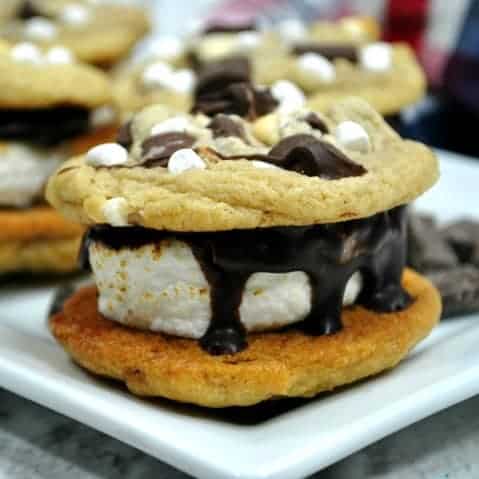 S'MORES COOKIES
You love cookies and you love s'mores... now how about combining the two together to make one delicious dessert - S'more Cookies!
Read More Here!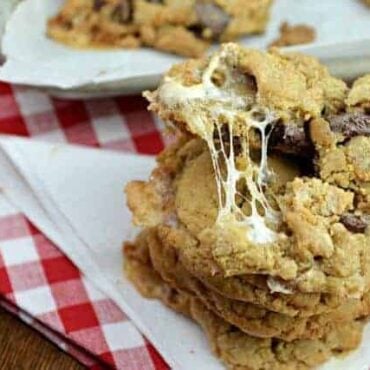 Campfire Cones
Campfire Cones are a great alternative to the messy s'mores! Stuffed with chocolate, marshmallows, strawberries, bananas, and anything else you have around the house!
Read More Here!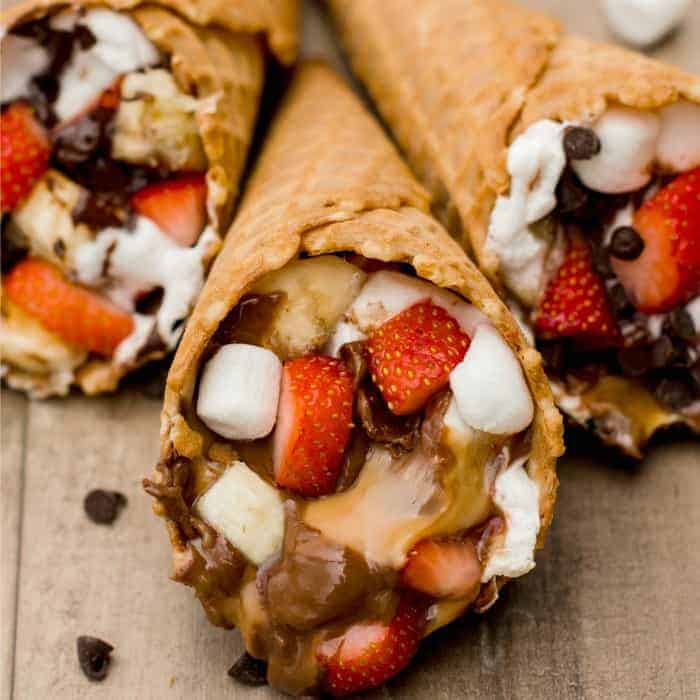 S'mores Hand Pies
S'mores Hand Pies are bite sized, gooey and delicious! Pie crust dough dipped in butter and graham cracker crumbs and filled with marshmallow and chocolate!
Read More Here!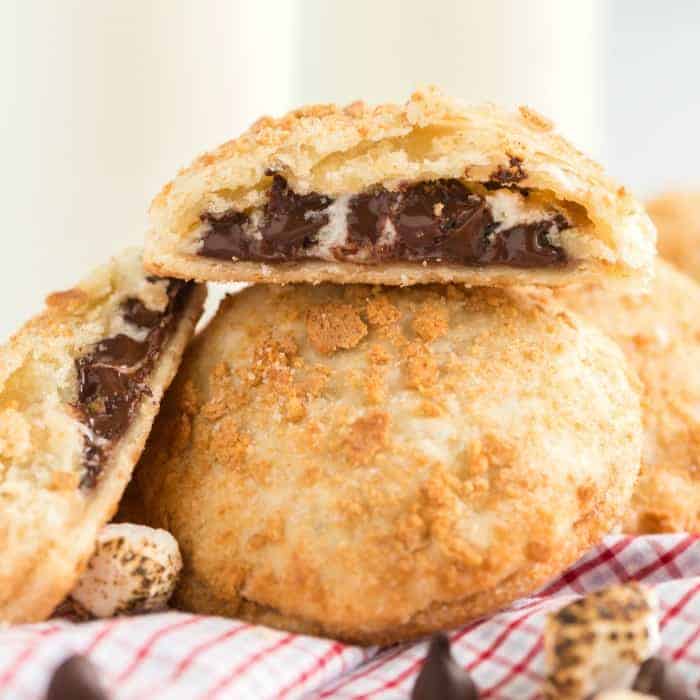 S'mores Bites
These crazy delicious S'mores Bites are ready in minutes, oven baked and your new favorite way to enjoy s'mores all year round! Graham cracker crust, perfectly golden brown marshmallow and ooey-gooey melted chocolate!
Read More Here!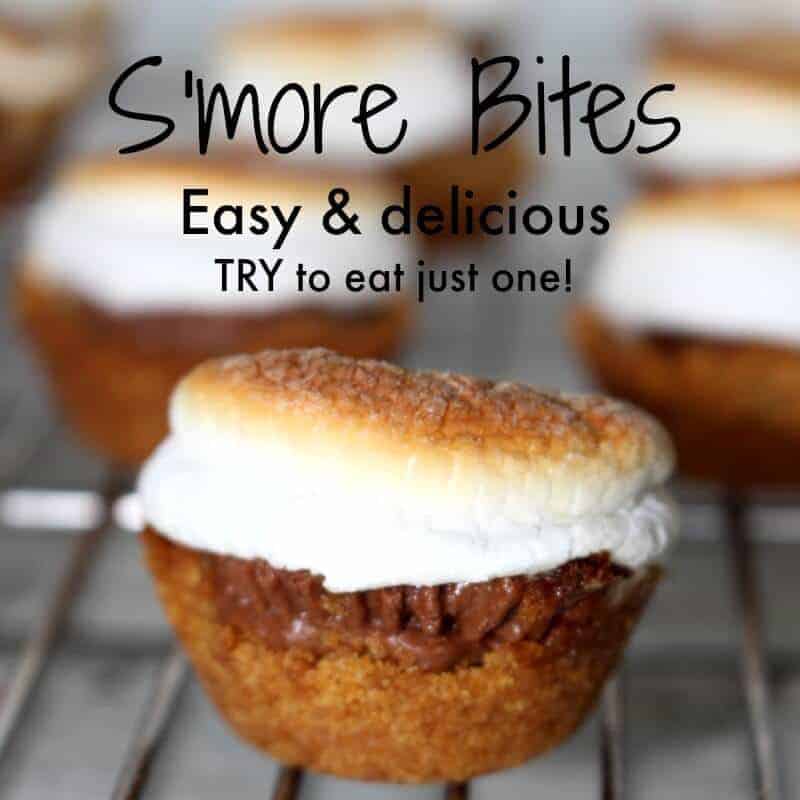 S'mOreo Brownie Bars
What happens when you take Oreo's, brownies and s'mores and mix them together? You get the most delightful dessert ever, S'mores Brownies stuffed with Oreo cookies!
Read More Here!