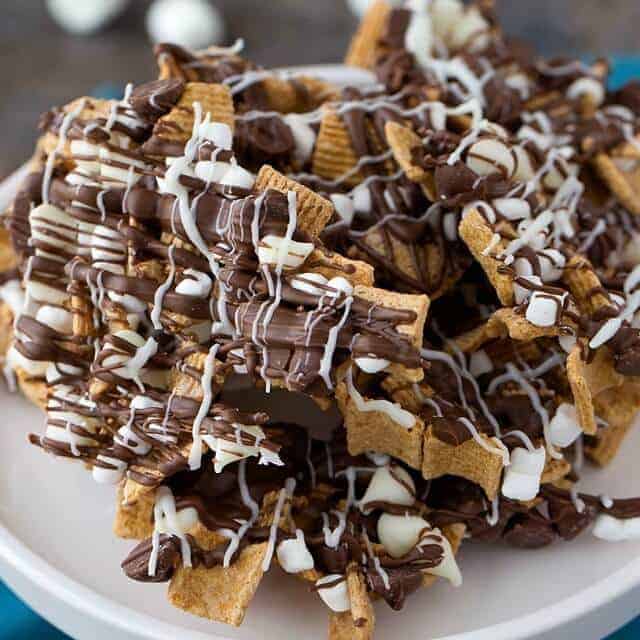 S'mores Snack Mix - Easy to make and a great treat to enjoy that delicious marshmallow, graham cracker and chocolate dessert all year round.
Jump to Recipe
Table of Contents
S'mores Snack Mix – Easy to make (and no bake!) and a great treat to enjoy that delicious marshmallow, graham cracker and chocolate dessert all year round.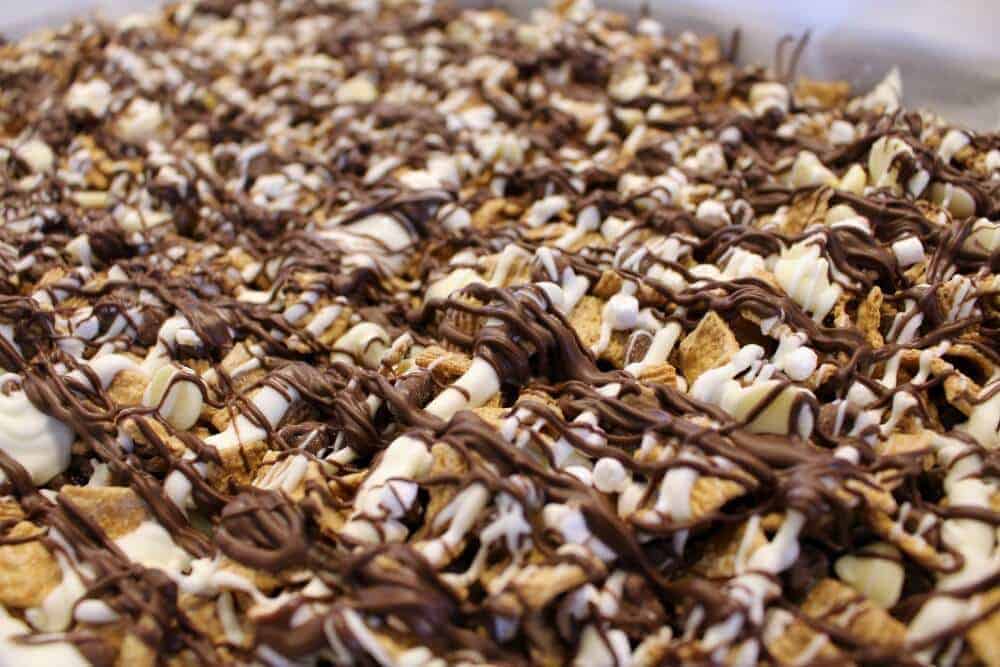 Last week, I was attending an event for a local group I am involved with. My friend, Sherrie, brought this incredible S'mores Snack Mix by Mama Mellace.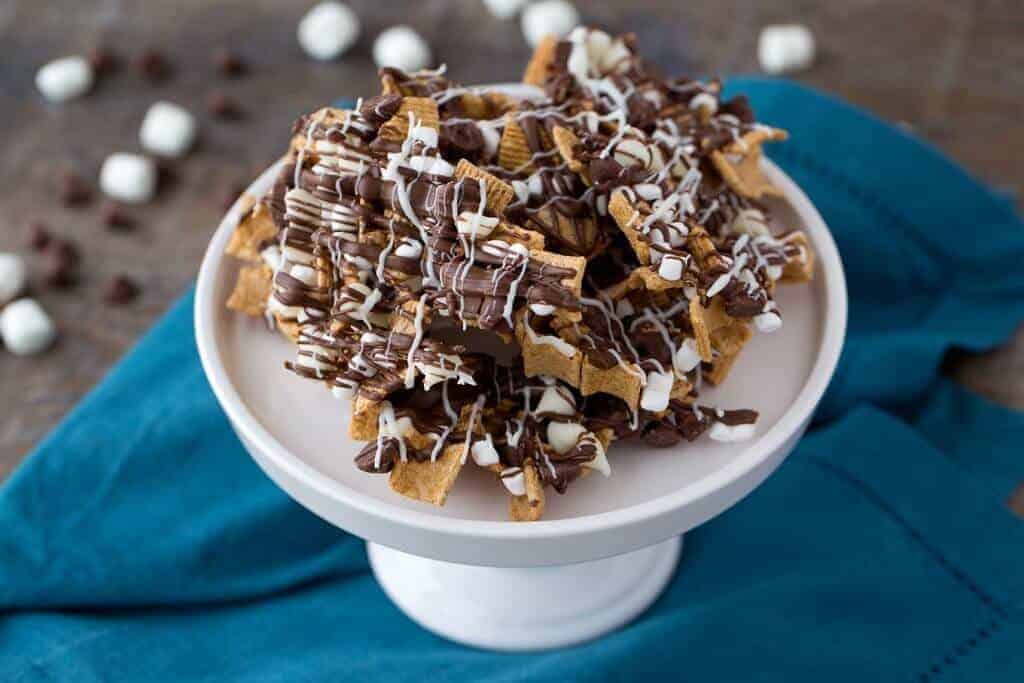 I couldn't get enough of it…. no really, I basically guarded it and slapped anyone's hand who tried to come close to it!
So when I find something that I love to eat, I love to try to recreate it – not to mention, anything S'mores related and I am SO in. For me, creating my own S'mores Snack Mix was a total no-brainer!
What I really love about this, besides the fact that it is totally yummy and addictive, is that it is super easy to make and involves NO BAKING! It is basically an idiot proof dessert that people will go total gaga over!
This S'mores Snack Mix gives you a little taste of summer all year round. You don't have to wait until summer campfires to enjoy the chocolate, graham cracker and marshmallow combination.
I don't know about you, but I entertain a lot. I am always looking for new desserts or treats that I can whip up quickly and put in bowls around the house.
This snack mix is perfect for entertaining! What I also really love is that I can make it in advance and just put it in a airtight container and it is good to go.
However, if you need a last minute snack to bring to a party – this one can be made in less than 20 minutes – it is quick, easy and incredibly delicious!
SCROLL DOWN FOR PRINTABLE RECIPE
INGREDIENTS NEEDED FOR S'MORES SNACK MIX
All things S'mores!

See the how-to video and instructions below: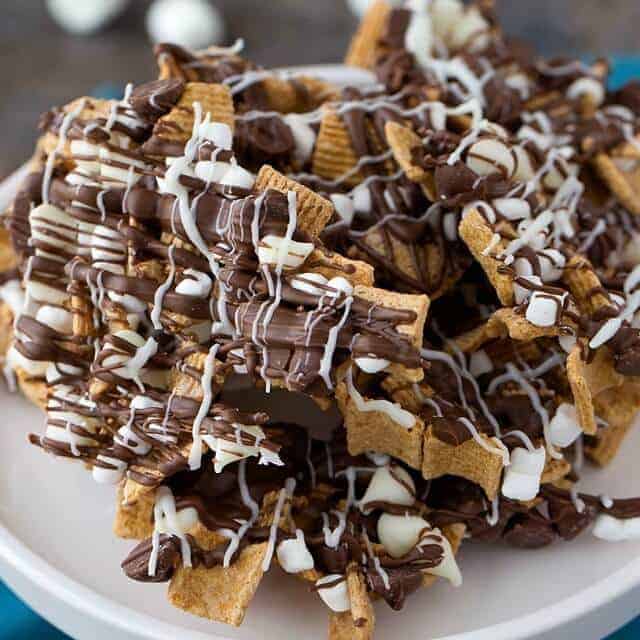 S'mores Snack Mix
Serves —
Ingredients
Golden Graham Cereal

Mini Marshmallow Bits

you can usually find these by the hot chocolate....not by the baking goods

Milk Chocolate Chips

White Chocolate Chips

Milk Chocolate wafers for melting

White Chocolate wafers for melting
Instructions
Line a cookie sheet with either a silicon baking liner or parchment paper.

Spread a single layer of cereal on the sheet.

Sprinkle milk chocolate chips, white chocolate chips and mini marshmallow bits on top of the cereal.

Melt the milk chocolate wafers according the directions on the package. Drizzle over the cereal mixture. Repeat with the white chocolate wafers.

Let cool completely (you may want to put in the refrigerator for a few minutes until set).

Once completely set and cooled, break up into smaller pieces.

Store in an airtight container.

Makes about 2 pans.

Looking for "s'more" S'more recipes? Click on the pictures below: