I think I have found the new love of my food life – the campfire cone (originated by Kids Activity Blog!)
This may have surpassed my obsession with s'mores! The great thing about campfire cones is they are so easy to make and not as messy.
(Score one for those that hate the sticky marshmallow oozing out of the s'more and getting all over your kids shirts, but LOVE the oozing marshmallows!!)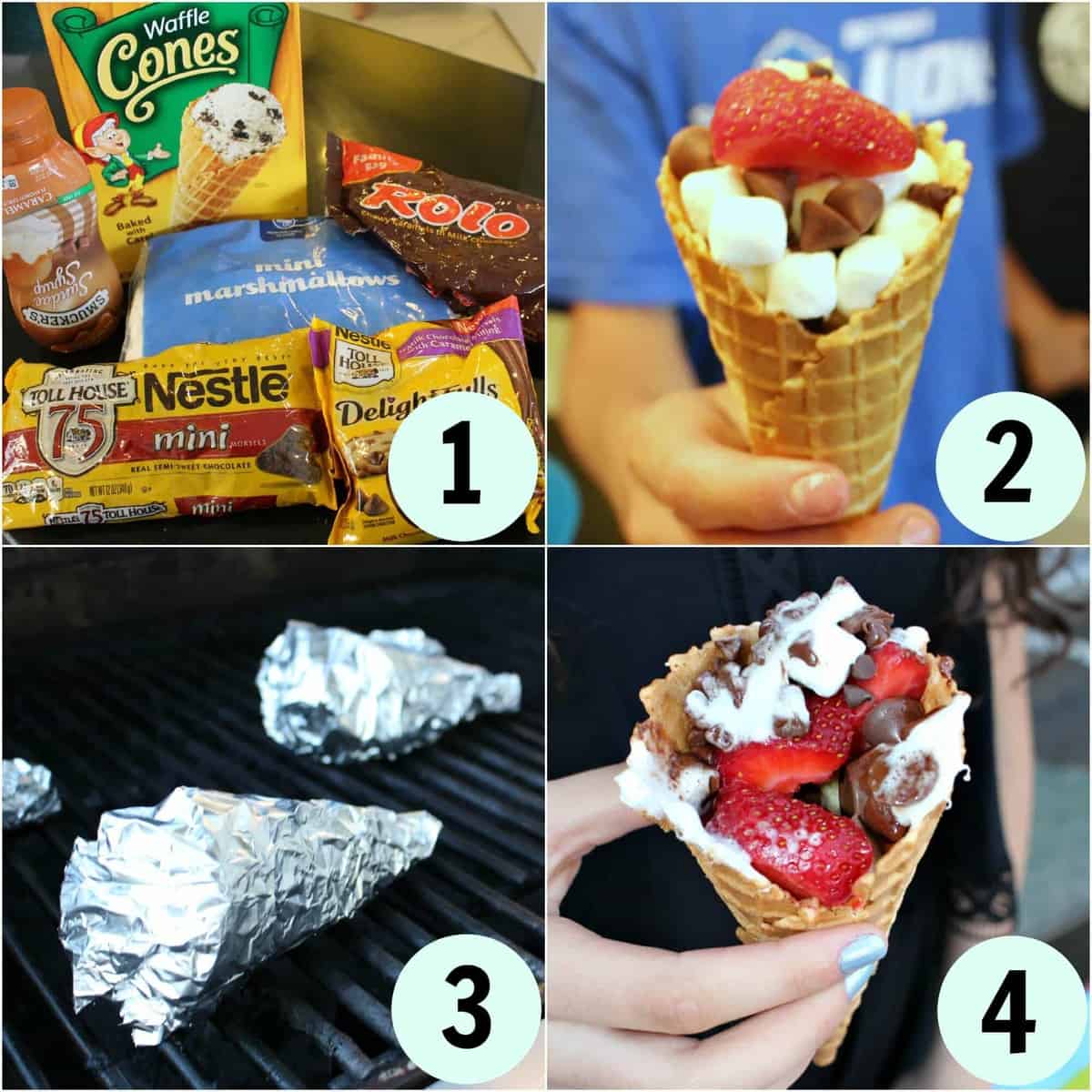 I also just LOVE the addition of fruit in the s'more mix with the campfire cones! The fruit is honestly what makes this delicious treat!
Okay, enough talk – here is what you do!
See how-to video and full instructions below:
Here is what you need (Any or all of the following, but not limited to!):
Ice cream cone – sugar or waffle – we used waffle cones and I would totally recommend this!
Mini marshmallows
Chocolate chips – want to go over the top with this – try Nestle Delightfulls chocolate chips!!
Fruit – bananas, strawberries, blueberries, raspberries – any or all
Candy – Reese's, Rolo's, Peppermint Patty's – the sky's the limit!
Caramel sauce – optional, but go for that option!!
Here is what you do:
Place a few mini marshmallows in the bottom portion of the cone
Stuff the cone with ingredients of your choice
Stuff it very full and high (the marshmallows really melt down)
Wrap very well with tin foil
Place on grill or over campfire for 5 minutes
Carefully unwrap & enjoy!!!!!!
Tell me your favorite campfire cone ingredients!!
Looking for some other fun and easy desserts? Check these out (just click on the pictures!)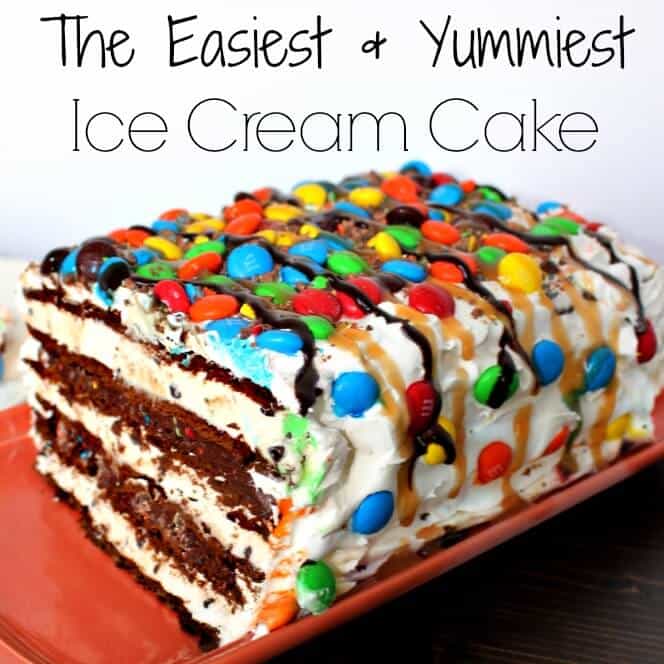 Sign up for the Princess Pinky Girl Newsletter and automatically receive our latest & greatest delivered right to your inbox! Follow Princess Pinky Girl on Facebook, Twitter, Pinterest and Instagram for all of the newest recipes, crafts, travels and updates!
If you make a Princess Pinky Girl creation make sure you take a picture and share it on Instagram with @princesspinkygirl ! I love seeing your masterpieces!