These camping hacks are going to transform your vacation.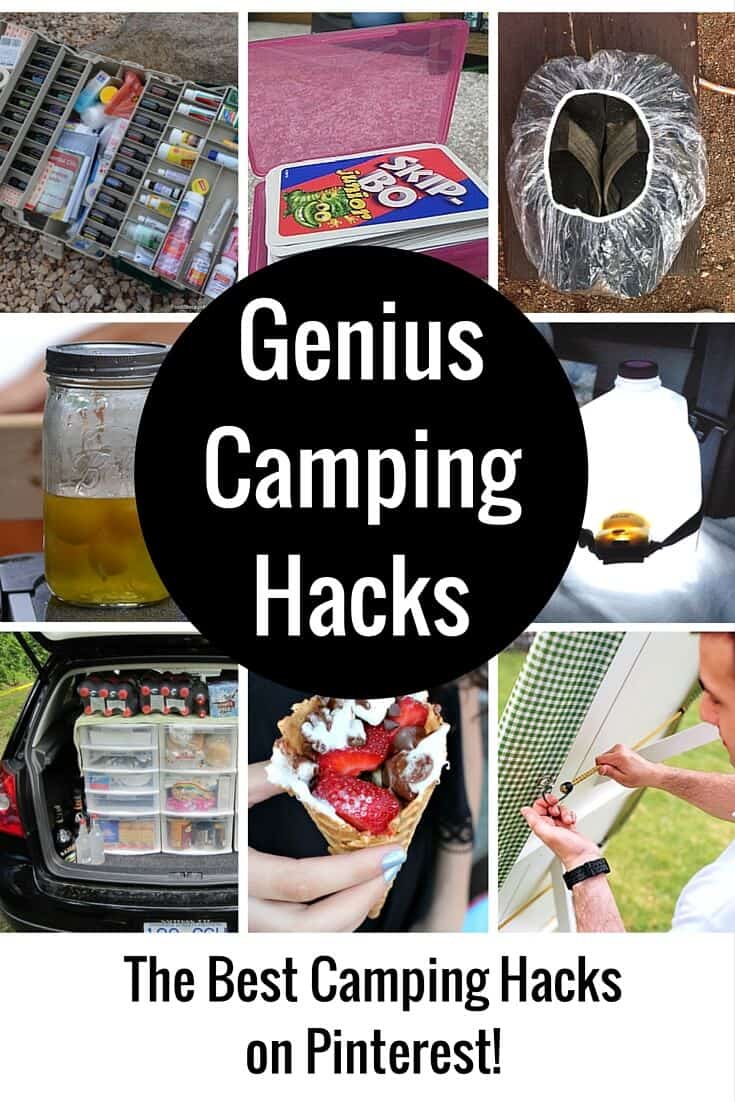 Do you love to camp? Today I have some great ideas that should help your camp life tremendously. I tell you guys all the time, but there are some truly creative people in this world and I am so grateful that they share their little tidbits of knowledge with these genius Camping Hacks.
These camping ideas are unique, smart, time-saving and really fun. I have a feeling you are going to think… "Why didn't I think of that?". I know I did!
Let's see those camping ideas…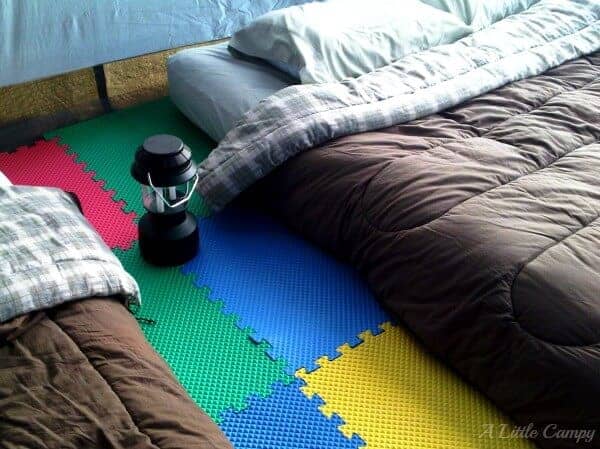 Use foam tiles for a more protected and comfortable ground in your tent! This great idea is from A Little Campy. They have such great camping ideas – be sure to check them out!
Looking for an easy to make dinner? This Campfire Nachos Recipe is super easy to make and easier to clean up! Use a skillet or a disposable pan!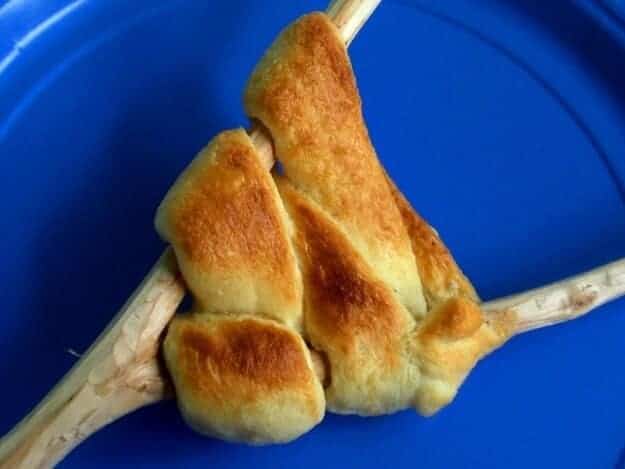 What a delicious idea – Make crescent rolls over the campfire for a delicious breakfast treat! Find the step-by-step instructions on how to make them at Instructables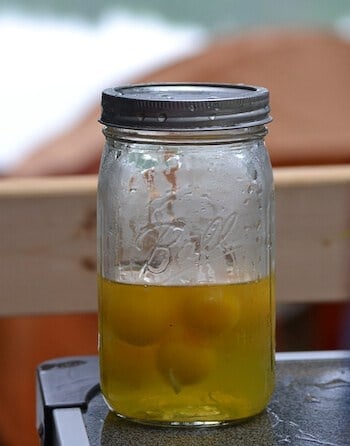 Storing Eggs for Camping by The Pomegranate Chronicles – Eggs are a great breakfast and easy to cook over a campfire, but they are not always easy to transport. This camping hack idea is so smart! What a great way to get them from point A to point B!
DIY Night Light via Flickr – This simple camping lighting solution is so smart and it is easy on the eyes – see the specifics on how to create your own!
DIY Fishing Tackle First Aid Box by Food Storage Moms – Not only is this a great idea for camping, but it a great way to store medications and other necessities for any type of road trip. I love finding new uses for old things!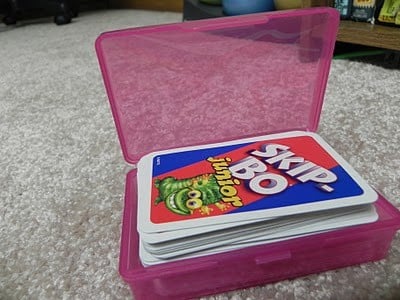 Plastic Soap Box for Cards by The Crafty Blog Stalker . Do your card boxes always rip and tear, mine do – this is genius to put them in a soap box! What a great and cheap solution.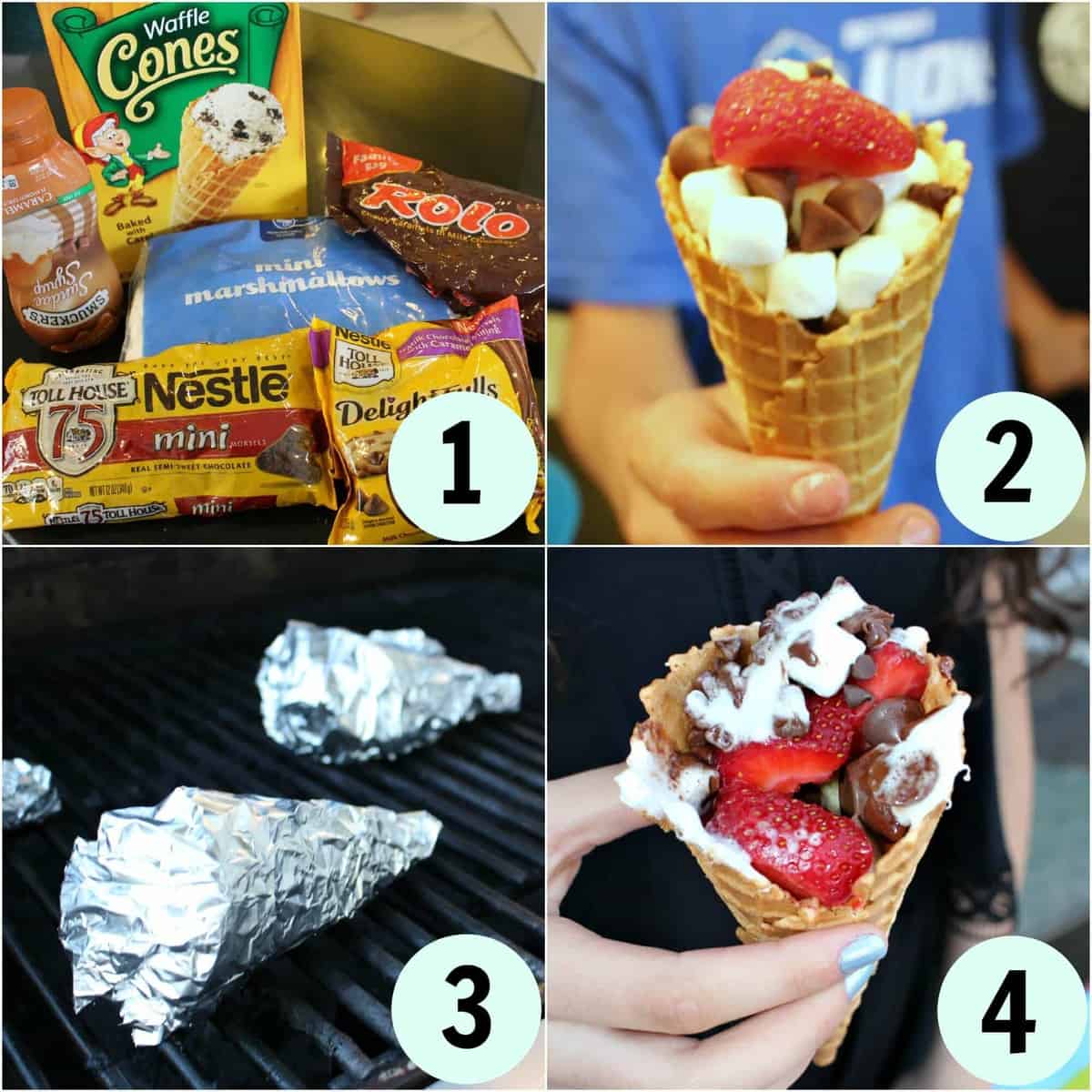 Campfire Cones by Princess Pinky Girl This is not only a favorite for camping, but we make these S'mores Cones all summer long in our backyard – they have become a staple and a favorite at night by the pool!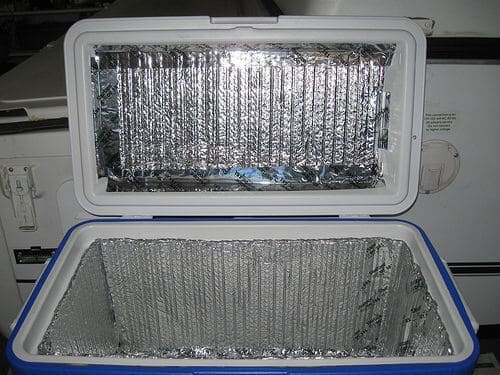 DIY Cooler Liner by DesertUSA – Learn how to keep your cold…colder!!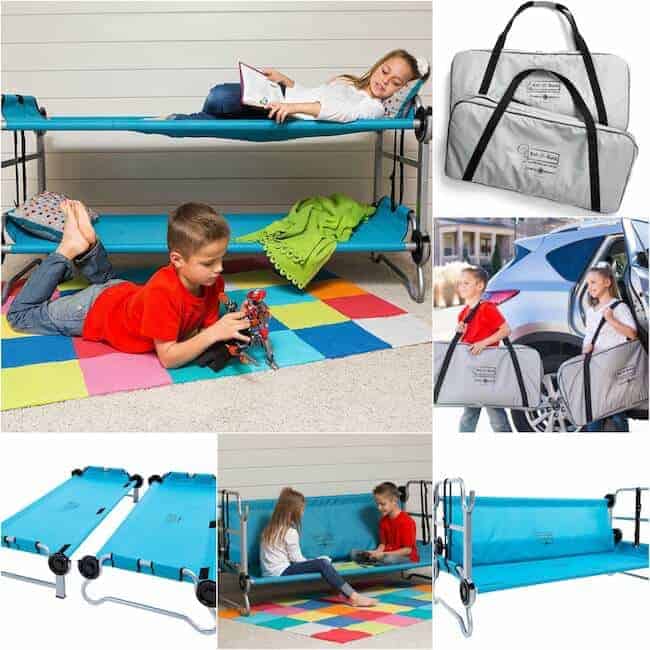 Stackable Beds for Camping from Amazon – These portable beds are not only great for camping, but they are awesome for sleepovers, road trips and more!
Keep Bugs Out of Your Drink with Cupcake Liners by Mom 4 Real – Don't your just love smart people – this is such a great hack that you can use in so many different ways!!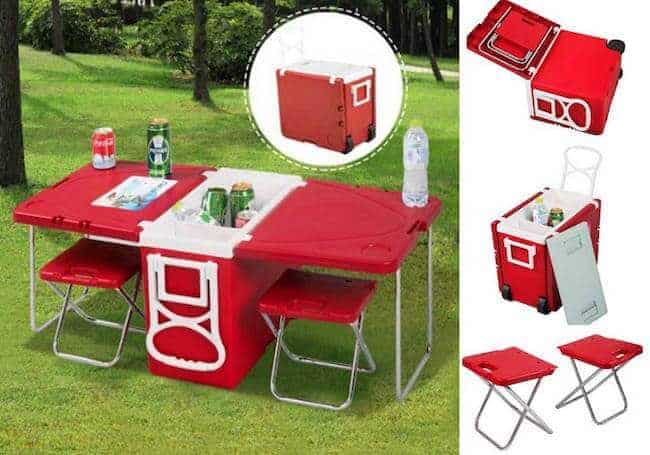 Multi Functional Folding Picnic Table with Cooler from Amazon – This is for sure the mac-daddy of picnic tables – it folds down to nothing and even has its own cooler!
DIY Camping Pantry by Mountain Campingz – one of my favorite ideas by far. What a terrific way to transport food and whatnot! I mean, this is uber organized. You will be able to find whatever you need, no problem. AND it will keep the animals out of the food too!
Mason Jar Matches Storage with a Strikeable Lid by The Burlap Bag This is another great upcycle idea! Keep your matches organized and more importantly, dry if you get caught in the rain!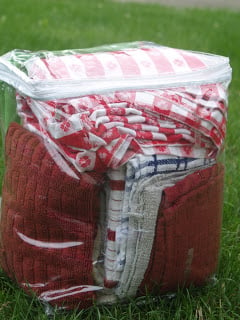 Dollar Store Bedding Bags for Camping Storage by Blue Eyed Blessings The perfect use for these bags – you can also use the zip bags that your comforter comes in. Don't ever throw those things away.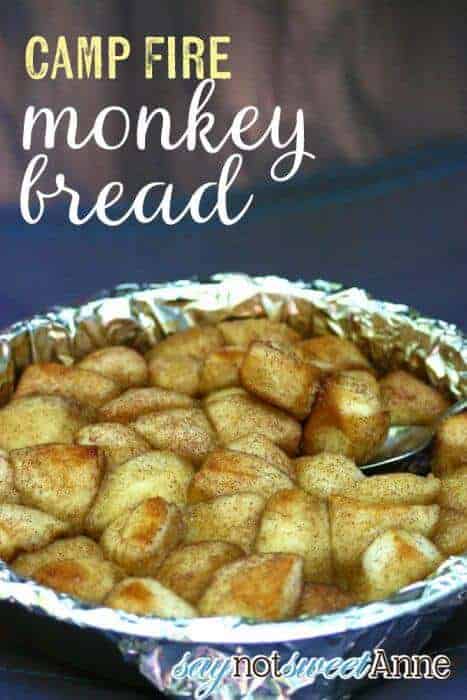 Camp Fire Monkey Bread by Say Not Sweet Anne – Monkey Bread – need I say more – this may even get me camping.
DIY Tablecloth Anchor by Martha Stewart . It drives me crazy when the table clothes blow off. This will keep those guys right where they belong.
The Mother of All Coolers from Amazon. This is the king of all coolers! I mean, who doesn't need a blender when you go camping? How else do you make the frozen drinks?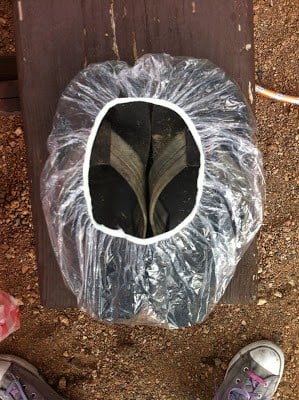 Shower Caps for Dirty Camp Shoes by The Brighter Writer . I am totally going to use this when I pack next time. I hate having all of that sand and dirt in the bottom of my luggage.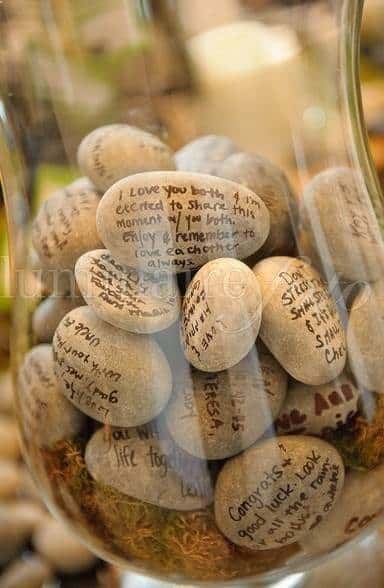 Camping Memories Rock Collection by Camping Livez. An easy memory collector that doesn't take up much space. These would be fun to go through with everyone.

DIY Fire Starter by Over the Big Moon . Find the complete how to instructions over at Over the Big Moon!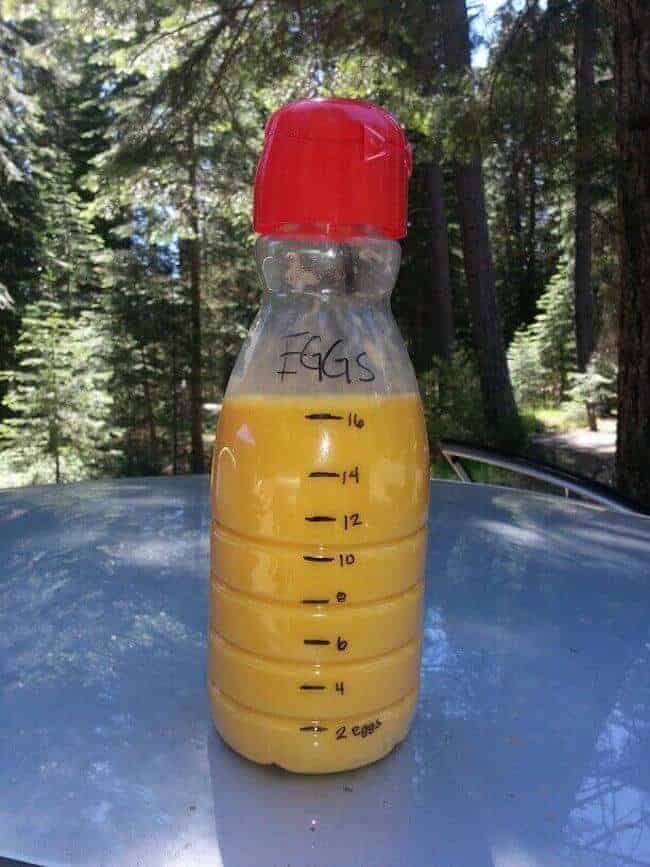 Pre-scrambled Eggs by Lifehacker. Another alternative for bringing eggs. I love how easy they will pour out.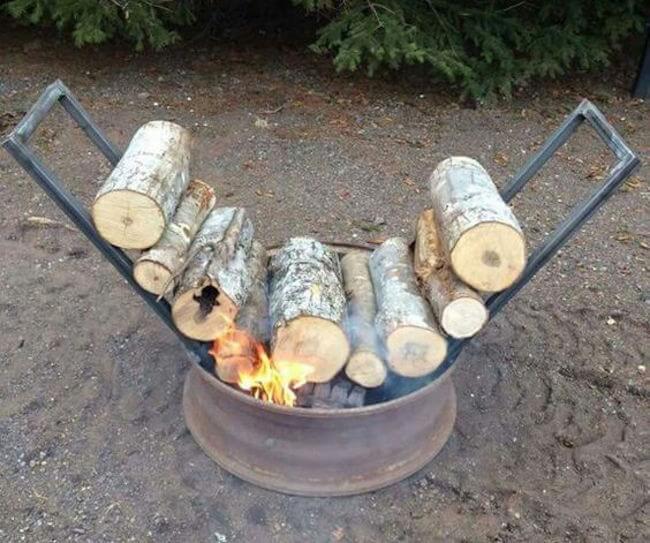 Make a campfire that will burn safely all night long (source unknown – please PM if you know the source)
Mini Medicine Cabinet from Retro Roadies. I just made one of these for traveling. You never know what you might need.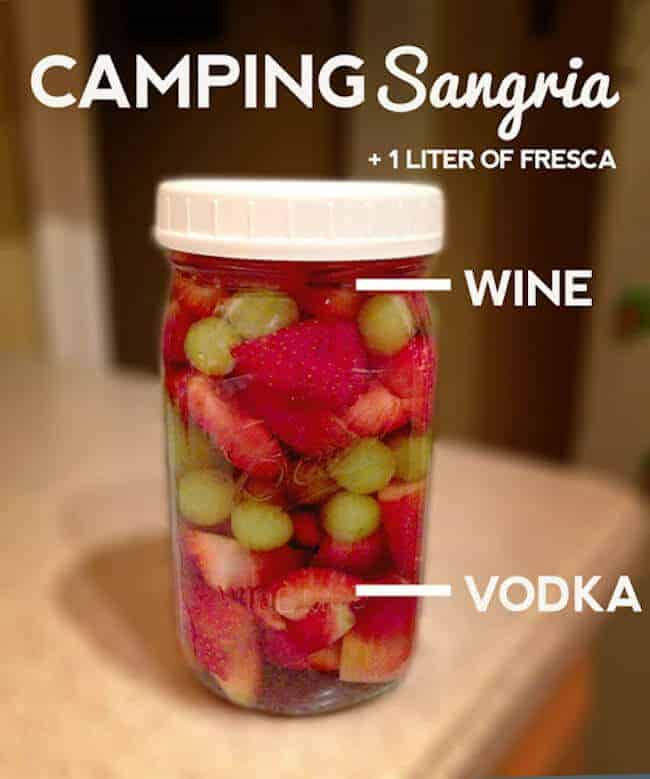 Make Camping Sangria from The Mighty Mrs. You had me at sangria – forget the camping, just make me this!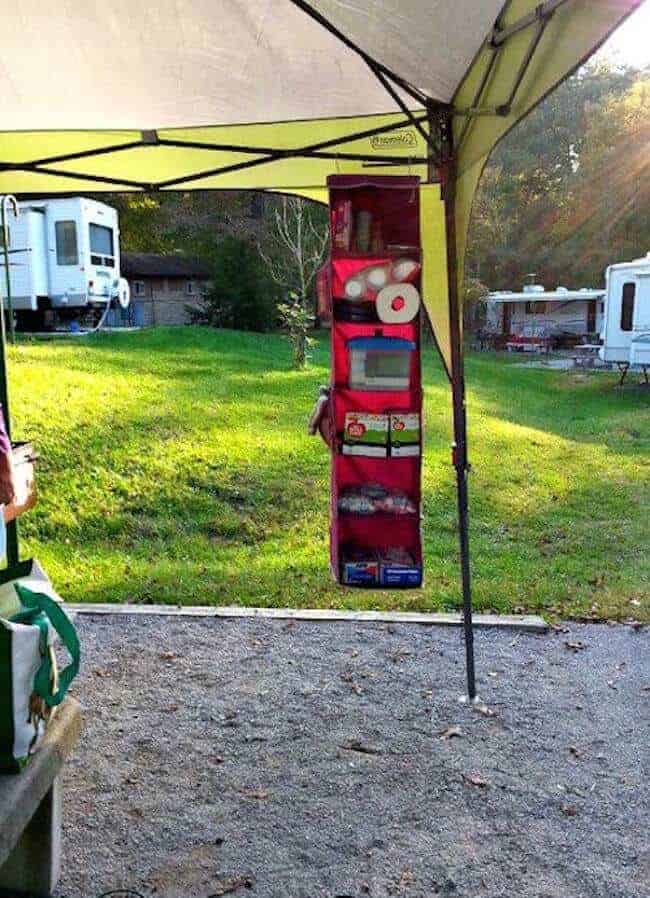 Use a shoe or sweater bag to organize supplies and get them off of the ground (get one here!)
Looking for some other great outdoor ideas – just click on the pictures below!