This post may contain affiliate links. Read my disclosure policy here.
OMG OMG OMG – GAME CHANGING DIY CRAFT!! You don't hear that sentence often.
Last week I saw the most amazing DIY Peppermint Platter from I Gotta Create – I was totally obsessed with it! That's when I started thinking, I love the platter…but let's take it a step further – how about a candy bowl!
How cute would it be to make a candy bowl out of candy! So I got to work, and after some burned fingers, I created these oh so adorable DIY Peppermint Candy Bowls made from, you guessed it, peppermint candy!
If you love these – check out my Peppermint Candy Spoons!
The best part about this craft is that it is BEYOND super easy!! They take about 20 minutes – tops – to make and they make a super cute teacher gift, Christmas gift, decoration, etc ……ohhhhhh the possibilities are literally endless!
Here is what you need:
Here is what you do:
Pre-heat oven to 300 degrees
Place silicon baking liner or parchment paper on baking sheet
Lay one mint in the center of the baking liner. Take six more mints and lay the mints around the center mint (making a flower type of shape). The mints should be touching and as close with as little gap space as possible. Take the remaining 12 mints and make another circle around the center circles.
Place in the oven. Now, this is important because all ovens cook differently. Mine took about 8 minutes. You MUST watch them cook. When they start to get shiny and just begin to spread out and melt – they are done! You do not want them so melted that they are bubbling.
Have your small glass bowl upside down and ready to go – you are going to use this to mold the candy bowl.
Take them out and let them sit for about 30 seconds – you want them cool enough to handle, but not too cool that they are set.
Carefully (very carefully – you may want to use oven mitts because the mints are going to be super hot) flip the silicon liner with the mints in place, on top of the upside down glass bowl. Try to place the center mint as close to the center of the glass bowl as possible. Now use your hand (with oven mitts on) to form the mints to the bowl. You will have under a minute before the mints start to harden again.
Let it sit on the bowl until it sets.
Remove it from the glass bowl and let cool completely.
Fill with candy and enjoy!
Is your bowl sticking to the glass? Check out one of my amazing readers, Jen's, advice: I know the answer to this, because of our recent experience!!!Ok, so, when you first take them out of the oven, don't fear; they'll stay pliable for about a minute or so. Literally put 30 seconds on a kitchen timer as soon as you lay it down. Then pick it back up (using gloves!), and center over your bowl or cup. (When I got impatient, they stuck!) Gently press from all sides. When able, take off the silicone mat.  Carefully smooth on all sides.What worked for me next was to turn over the cup or bowl, hold the candy, and twist the "mold". Comes right off!I'd say if it still doesn't, maybe try a SMALL amount of cooking spray, but very lightly — or try a different type of bowl/cup.
WAIT, WAIT, WAIT – now I am totally obsessed with making things out of Peppermints – check out these Peppermint Candy Spoons (instructions here) and  Peppermint Candy Shot Glasses!!! (instructions here)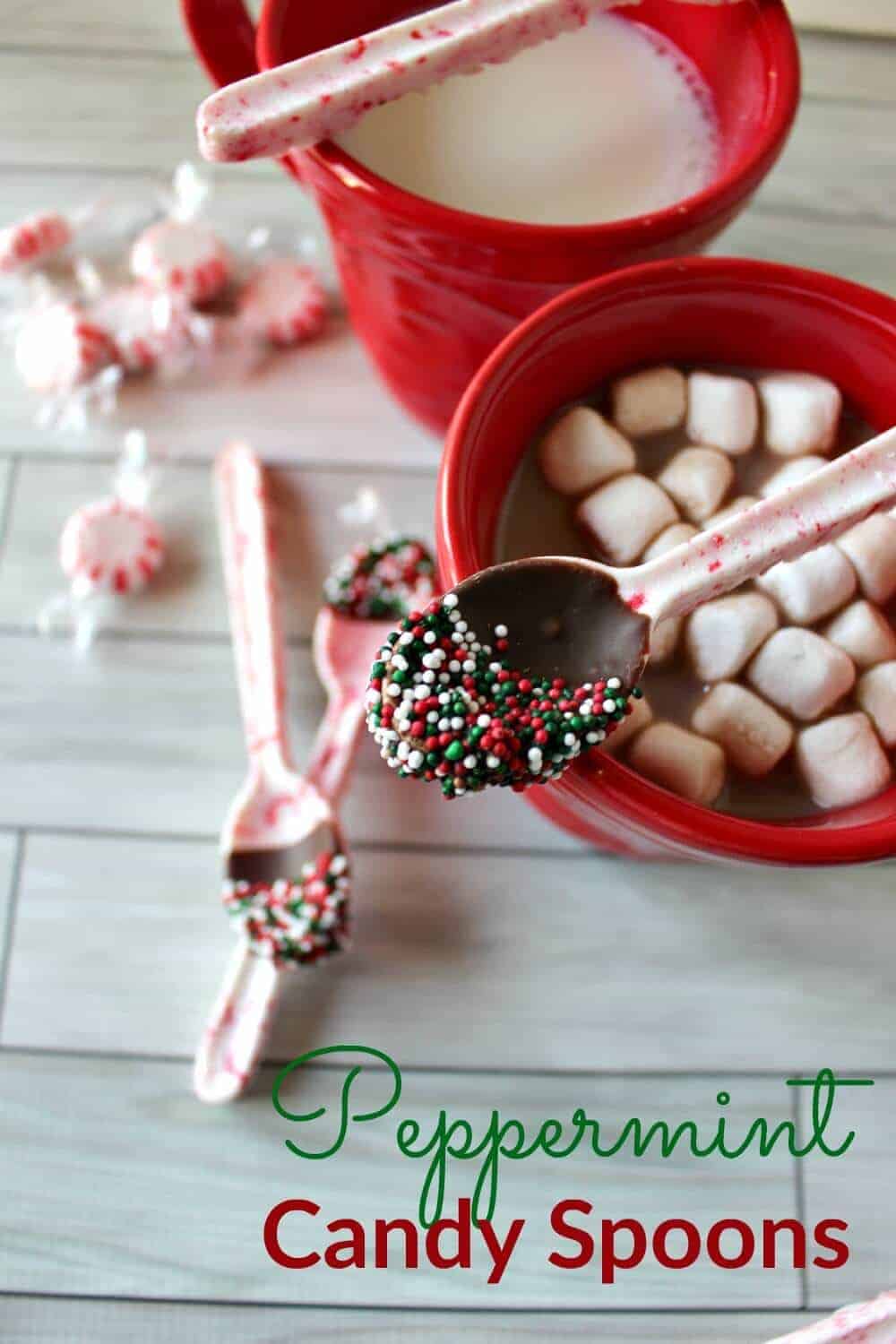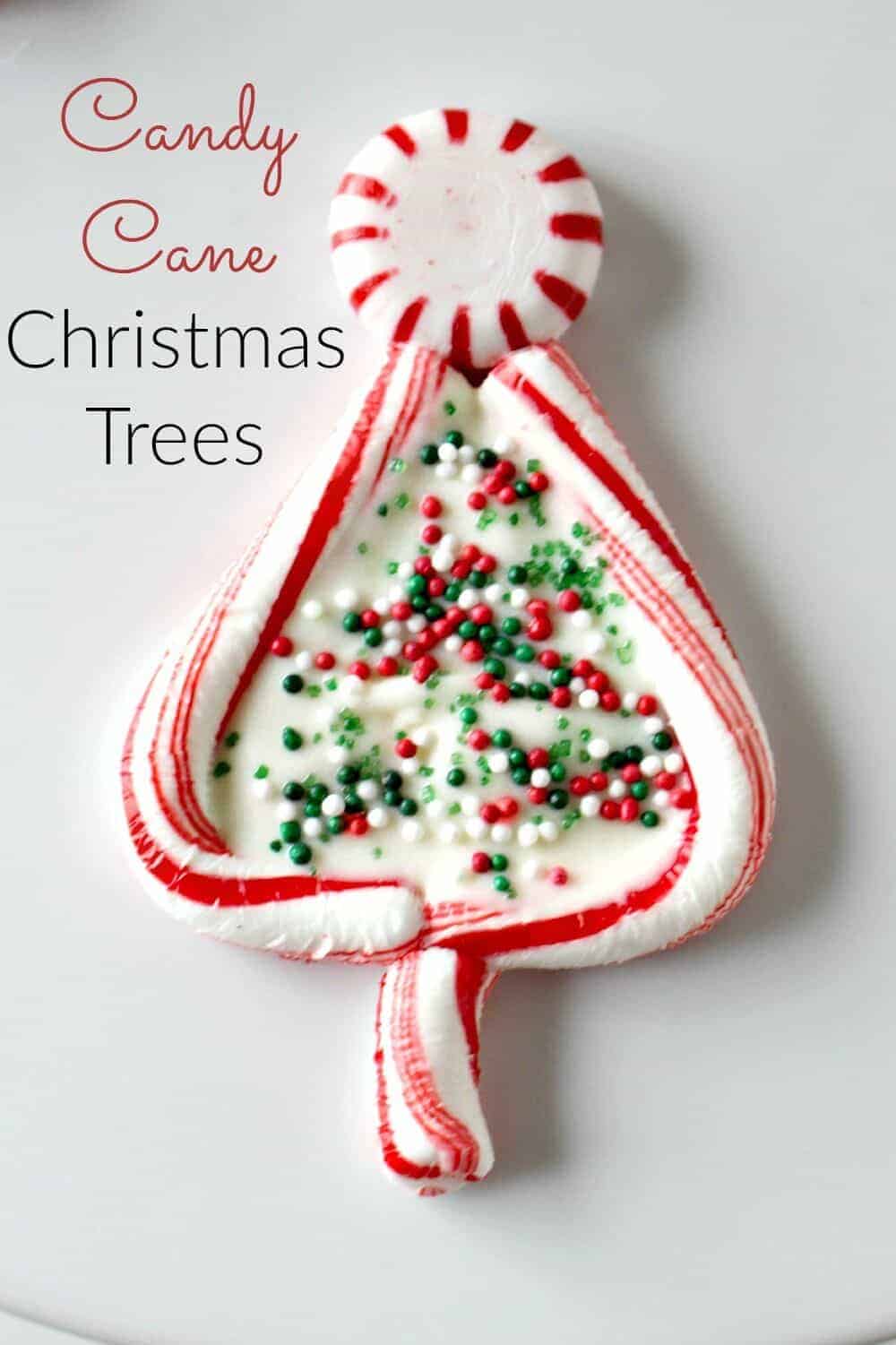 Looking for some other easy DIY gifts – just click on the pictures below:
Sign up for the Princess Pinky Girl Newsletter and automatically receive our latest & greatest delivered right to your inbox! Follow Princess Pinky Girl on Facebook, Twitter, Pinterest and Instagram for all of the newest recipes, crafts, travels and updates!
If you make a Princess Pinky Girl creation make sure you take a picture and share it on Instagram with @princesspinkygirl ! I love seeing your masterpieces!