There's nothing like the smell of freshly baked cake, and with these 20+ great cake mix hacks, you can have that same delicious smell in your kitchen without all the fuss.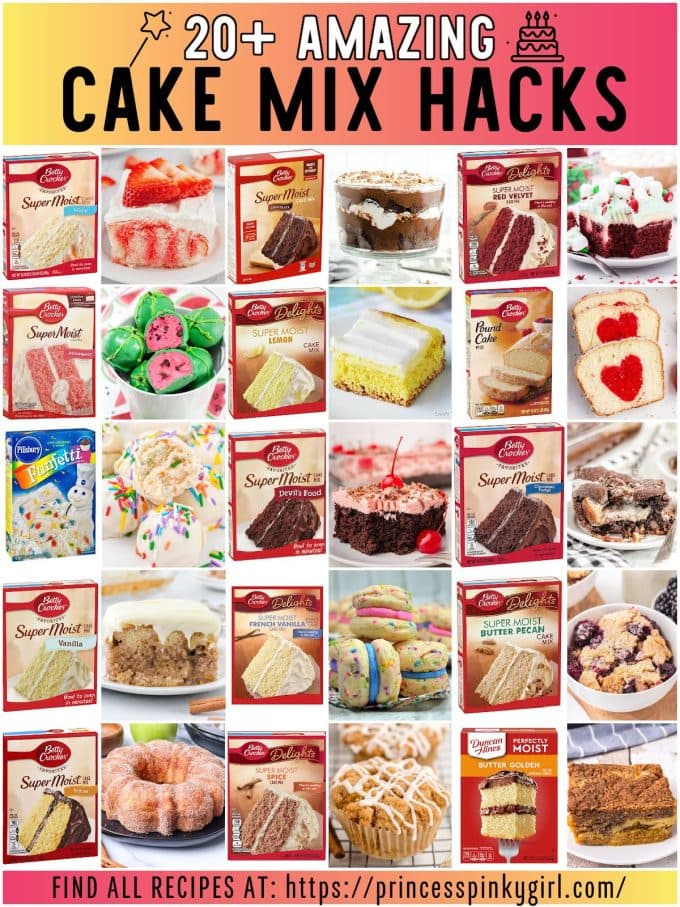 Amazing Dessert that Start with a Box of Cake Mix!
Bakers of the world, unite! This is the ultimate guide to hacks for those who use cake mixes. Whether you're wanting to make a doctored cake mix or get a little more creative, these tips will help take your cakes to the next level. Plus, they're perfect for busy moms and parents who want something delicious and easy – let the cake mix do all the work!
These recipes use different flavors of cake mix to create unique and delicious cakes, bars, and even cake pops. So whether you're looking for a new way to enjoy your favorite cake mix or you're in the mood for something different, these recipes have you covered.
20+ Cake Mix Hacks
Whether it's for a birthday, graduation, or just because you need some cake in your life, most of us have baked at least one cake mix.
And while there are tons of great recipes out there to try with the mix, sometimes we're stuck on what else to do with them!
That is why today I'm sharing my 20 favorite hacks for baking desserts from "scratch" - plus they all start with your favorite boxed mixes!
Cake Mix Cookies