This post may contain affiliate links. Read my disclosure policy here.
So our pumpkin carving experience usually goes about the same every year. We start out buying each of our kids their own pumpkin with big plans to carve all three however they want. We sit at the kitchen table and develop the plans to carve them. I shake my head when one of my kids comes up with some crazy, intricate design that my husband feels uber confident that he can pull off. I throw my hands up and let him go at it and declare that I will be in charge of the baking of the pumpkin seeds. So we start to gut and clean out the pumpkins – everyone is really into this, for about 10 minutes… then little by little we lose a child's interest and they declare that their pumpkin is done and they wander to the couch to cuddle with their lonely iPad. Then my husband examines the "done" pumpkin only to find that it is not so much "done." This followed by a huffy breath and him picking finishing the job. An hour later, me and my husband have cleaned out all of the pumpkins, he is cursing because there is no way this pumpkin is going to look like Deadpool anytime soon and how about we carve a standard pumpkin face on one, a batman logo on the other and just put the top back on a draw a face on the third! Meanwhile, I have made the pumpkin seeds that no one else will eat because they don't actually even like them and I will end up with a tummy ache from all of the seeds that I consume. YAY Halloween fun!!!
If your pumpkin carving experience in anyway resembles ours – I am going to help make both of our lives a heck of a lot easier – Pumpkin carving hacks – life and Halloween saving fun!!
I have highlighted the first two before, but they are SO worth highlighting again…
THE PERFECT way to carve a pumpkin from Makezine – this not only makes it really, really easy to clean out, but you never struggle with which way the top goes on AND it is easy to turn on the light or light the candle inside the pumpkin!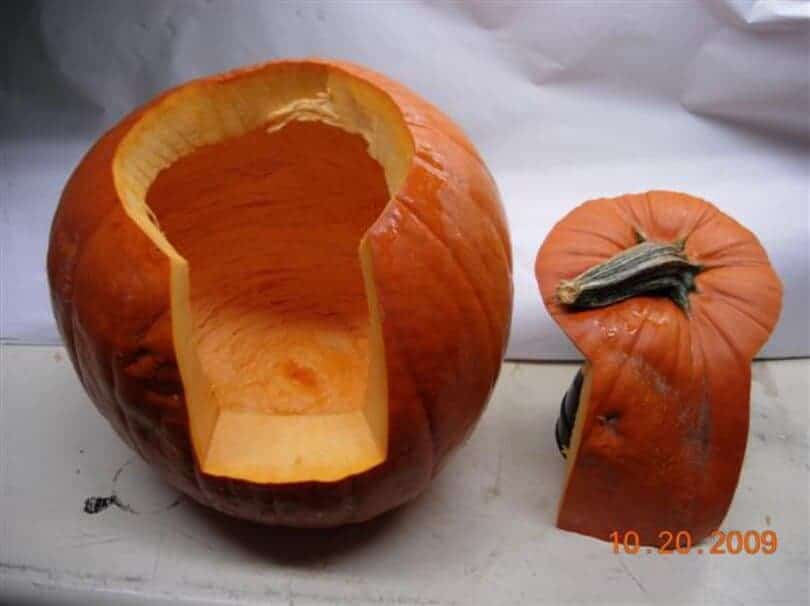 The Pumpkin Gutter – This was seriously game changing in my house. This attaches to any standard drill and removes the seeds and strings in seconds – while keeping the seeds intact for roasting!! LOVE THIS!!
Dip pumpkin in bleach to make it stay fresh longer from My Science Project
Use a dry erase marker to draw your design from DIY Network
Use cookie cutters to carve pumpkins from Built By Kids
Use glow in the dark spray paint and forget the carving!! From Steve Spangler Science
Looking for more Halloween fun???
Sign up for the Princess Pinky Girl Newsletter and automatically receive our latest & greatest delivered right to your inbox! Follow Princess Pinky Girl on Facebook, Twitter, Pinterest and Instagram for all of the newest recipes, crafts, travels and updates!
If you make a Princess Pinky Girl creation make sure you take a picture and share it on Instagram with @princesspinkygirl ! I love seeing your masterpieces!