These spooky and delicious Halloween Treats are perfect for your favorite little trick-or-treater! They are fun Halloween Desserts and treats to make with your kids for their classroom parties, Halloween party or just for a fun activity!
The Best Store-Bought Halloween Treats
Halloween is one of my favorite time of year! I get to get creative with food and what is better than that! Before I share out favorite treats and a recipe for our Halloween Eyeball Pretzels, I am going to share what I think are the 10 best Halloween candies to give-away!
Take 5 (don't even argue this one… this candy bar literally has it all!)
M&M's
Reese's Peanut Butter Cup
Kit Kat
Nestle Crunch
Sour Patch Kids
Twix
Butterfingers
Hershey
Reese's Pieces
Today I am going to share 10 of our BEST Halloween Treats with you! Each and every one of these recipes is not only delicious, but they are super easy to make and a great Halloween activity to do with kids!
Our 10 Favorite Halloween Desserts to Make at Home
I am super excited to share our 10 favorite Halloween Treats with you. Each and everyone of these recipes are easy to make, they are a great Halloween activity to do with your kids or grandchildren and best of all, they are all delicious!
Also, most of them can be adapted for other holidays! To get the full recipes, just click on the name of recipe and it will take you to the full printable recipe!
Halloween Eyeball Pretzels
Monster Eyeball Pretzels are such a cute Halloween treat and easy Halloween food. Perfect to bring to a school party (peanut-free dessert) or Halloween party dessert – you only need pretzels, M&M's and Hershey Kisses!
Graveyard Chocolate Cheesecake Dip
Our Halloween Graveyard Chocolate Cheesecake Dip no-bake Halloween dessert that is kid-friendly, delicious and super fun to decorate with your favorite Halloween candy!
Boo Bark – Halloween Chocolate Bark
Our Halloween Boo Bark can be ready in just about 10 minutes! Let your kids hands get messy creating their favorite spooky chocolate bark to share with friends!
Halloween Puppy Chow
This Halloween Puppy Chow is not for your favorite pooch to eat – humans only!!
Halloween Sherbet Punch
This Halloween Sherbet Punch is the perfect Halloween Party drink! Super easy to make (you can even spike it to make it an adult beverage if you desire)!
Halloween Chex Mix
Chex mix is always a party food favorite, but this Halloween Chex Mix version has a twist with a pumpkin spice flavoring!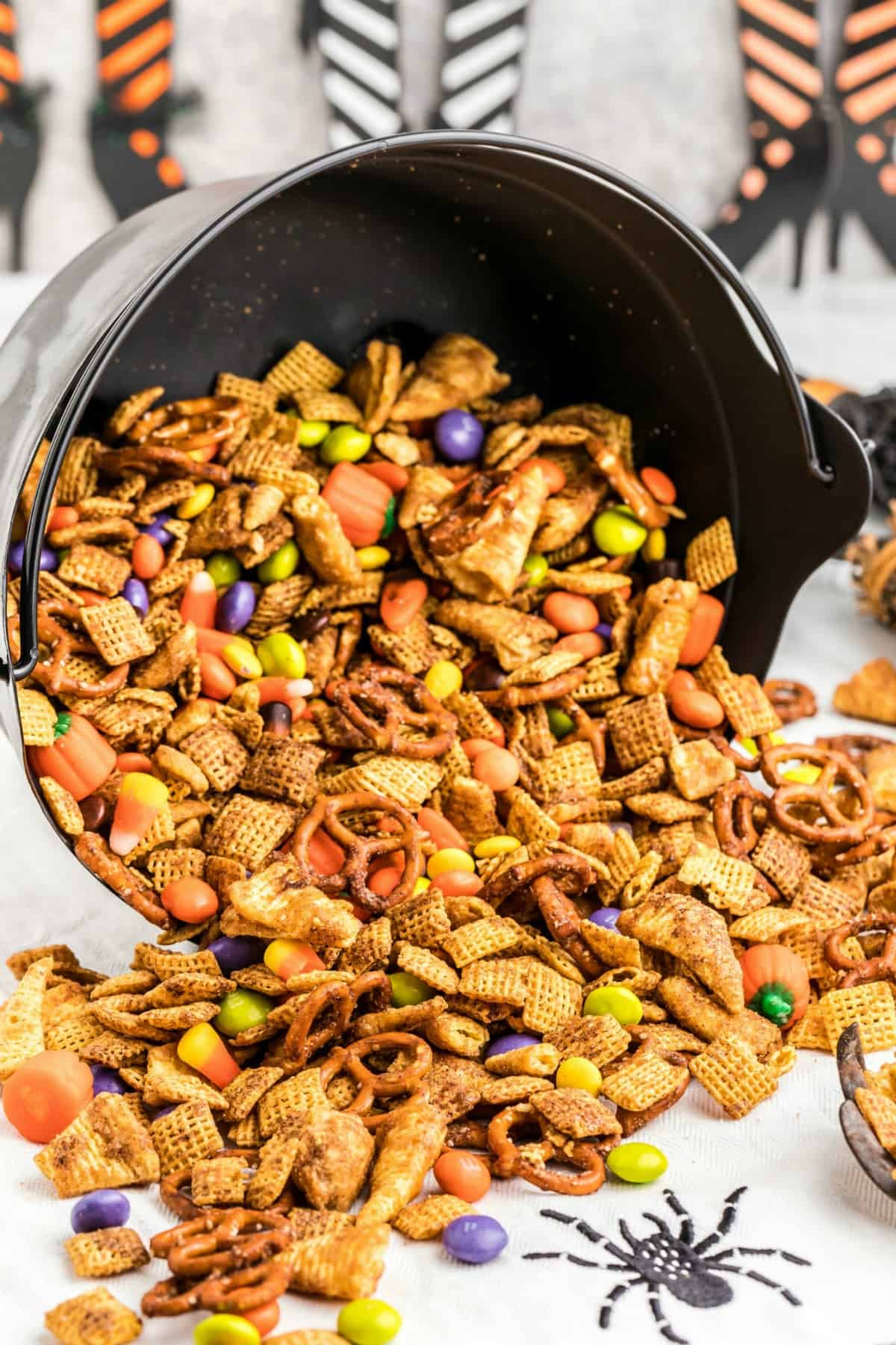 Candy Corn Fudge
Our Candy Corn Fudge will just melt in your mouth! The best part is that you only need 4 ingredients and 15 minutes to make it!
Halloween Chocolate Truffles
Another super easy recipe is our Halloween Chocolate Truffles. This is an easy no-bake dessert and you only need 4 ingredients. (These are great for other holiday treats too – just switch up the sprinkles!)
Spider Cookies
Our Spider Cookies may be our most famous Halloween Recipe ever! Not only are they super easy to make, they are just too cut (but not too cute to eat!)
Halloween Meringue Ghosts
Personally, these Halloween Meringue Ghosts are one of my favorite Halloween treats recipes! They are easy to make and adorable, but best of all… they are only about 25 calories!!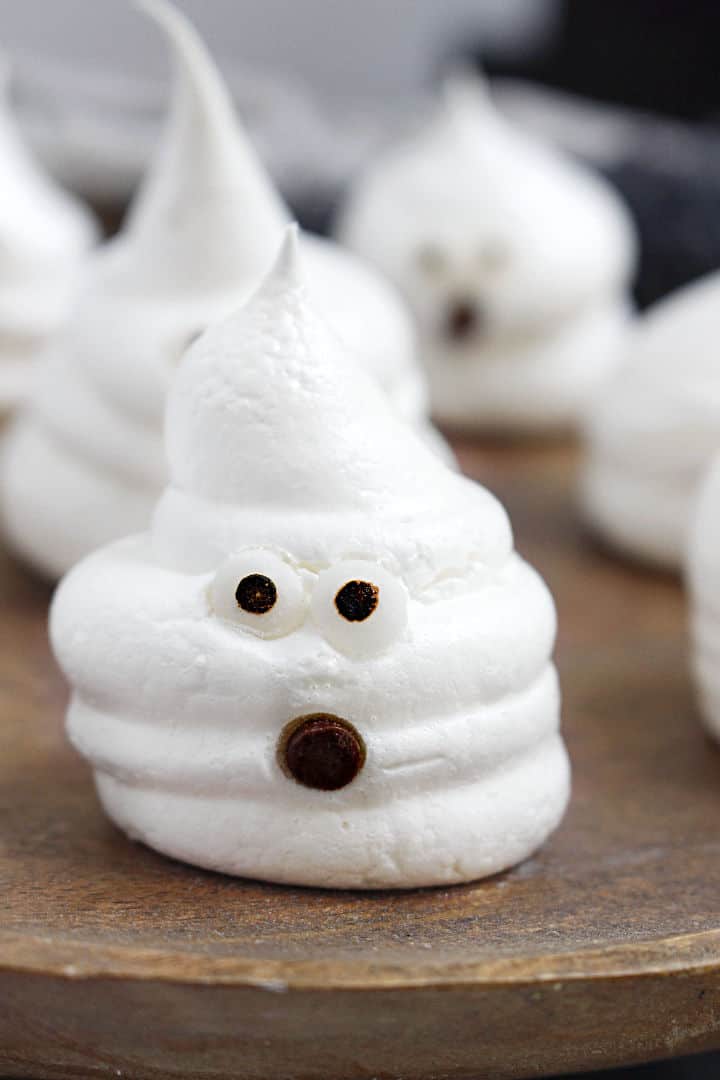 Original posted on 10/1/2015 – post completely updated with new and fabulous content on 9/26/2021.