This post may contain affiliate links. Read my disclosure policy here.
This crazy easy Monkey Bread Recipe will be your new go-to dessert. Just use store bought biscuits and add four other simple ingredients and then you will have a delicious cinnamon sugar dessert.
We are obsessed with easy desserts! That is why this Easy Monkey Bread tops our list! But we also have some other great easy dessert recipes to try. For example, our Salted Caramel Brownies are also very good. those have all of my favorite things in one (caramel and chocolate)! Also, our Gingersnap Cookies are great for the holiday or all year round!
However, this Easy Monkey Bread may be my new favorite dessert. It is beyond easy to make and even easier to eat (no utensils needed).
Looking for a Monkey Bread variation? This Chocolate-Filled Monkey Bread is amazing! It will take your monkey bread experience to a whole new level!
I recommend eating the easy monkey bread hot out of the oven with a nice cup of coffee to go with it. The crunchy glaze on the outside and the warm, fluffy, melt in your mouth deliciousness on the inside will make your taste buds do a happy dance.
The best part about easy monkey bread is how easy it is to make. I try to keep a few cans of refrigerated biscuits (I used Pillsbury Flaky Layers Original) on hand just in case I need a quick dessert. The only other ingredients you need are cinnamon, sugar, brown sugar and butter!
Do you love cinnamon and sugar? If you are a fan of easy monkey bread, then you will love our famous French Toast in a Mug recipe! It is the perfect french toast for one! I adore it, because it's super easy to make and you only dirty one dish! Want to take breakfast to the next level – you can do that with our Nutella French Toast Roll ups (can you see that we have a total obsession with cinnamon and french toast?)
Why is it called Monkey Bread
The dessert is called monkey bread because you pull it apart with your fingers like a monkey eats their food! It is the ultimate in finger foods! Sometimes people will refer to monkey bread as "pull-apart bread". Whatever you choose to call it, trust me, it is delicious!
What kind of pan can you make Monkey Bread in?
Get creative with your monkey bread recipe! You can use a cool bundt pan or even a loaf pan. Want to go nutty… use a muffin pan and make mini monkey breads!
Can you reheat monkey bread
If you have leftovers (that is a big "if"), you can wrap up your monkey bread and put it in the refrigerator. When you are ready to eat it again (and I promise that will be sooner rather than later), just pop it back in the oven and warm it up. Just heat your oven to about 250 degrees and warm for about 5 minutes. (You could also pop it in the microwave for a quick warm up for about 5-10 seconds.)
What can you add in to your easy monkey bread recipe?
Chocolate Chips
Cinnamon Chips
Nuts
Raisins
Sprinkles
Marshmallows
Chocolate
Caramel
How to Make Monkey Bread
They key to a good monkey bread recipe is the caramel sauce to biscuit to cinnamon sugar ratio. I think I found the perfect combination here (after many delicious attempts!)
It is also really important to coat each piece of the biscuit completely with the cinnamon sugar mixture. I have found the best (and fastest) way to do this is to put the biscuit and the cinnamon and sugar in a ziplock bag and shake it up until everything is coated. This is a great step if you are cooking this with your kids. Let them shake the bag up (it really can't go wrong, unless the ziplock isn't totally zipped…then you may have a problem!)
Also, you want to make sure you really properly prepare the bundt pan. Spray that baby up with your non-stick cooking spray! When you bake it, all ovens cook differently, so you want to make sure the bread is just starting to turn golden brown on top.
Once it is done cooking, set aside to cool for about 5 minutes. Once cool enough to handle, place a plate on top of it and flip it over. The bread should slide right out.
Wait a few minutes before enjoying this finger food, because it will be hot! But don't wait too long. It is best when it is warm and melty and gooey.
Easy Monkey Bread
This crazy easy Monkey Bread Recipe will be your new go-to dessert. All you need is store bought biscuits and four other simple ingredients and you will have a delicious cinnamon sugar dessert.
Prep Time: 15 minutes
Cook Time: 45 minutes
Total Time: 1 hour
Course: Dessert
Cuisine: American
Servings: 12
Ingredients
1 cup sugar
2 tablespoons cinnamon
2 16.3 ounce cans refrigerated biscuits (I used Pillsbury Flakey Layers Original)
3/4 cup unsalted butter
3/4 cup light brown sugar (packed)
Instructions
Preheat over to 350 degrees and spray your bundt pan with non-stick spray.

Separate the biscuits from each can (there should be 18 total) and cut each biscuit into quarters.

Place the sugar and cinnamon in a zip lock bag and shake it up to combine. Place all of the quarters of biscuits into the bag, zip it up and shake the bag until every piece of biscuit is fully coated with the cinnamon sugar mixture. Set asside

In a small saucepan, melt the butter and brown sugar. Stirring frequently (even better, whisk if you have one)

Spoon some of the butter and brown sugar mixture to the bottom of the bundt pan (just enough to coat the bottom of the pan)

Place all of the biscuit pieces into the bundt pan and pour the remainder of the butter and brown sugar mixture evenly over the biscuits.

Bake for 45 minutes until edges are beginning to brown.

Let cool for 5-10 minutes. Place a plate on top of the pan and flip over to remove the bread from the pan.
Recipe Video
Nutrition per serving
Calories: 222kcal | Fat: 11g | Saturated fat: 7g | Cholesterol: 30mg | Sodium: 7mg | Potassium: 27mg | Carbohydrates: 31g | Sugar: 30g | Vitamin A: 355% | Calcium: 28% | Iron: 0.2% |
Try These Easy Desserts Next…
Coconut Chocolate Chip Macaroon Recipe – This sweet and chewy dessert contains only 4 ingredients!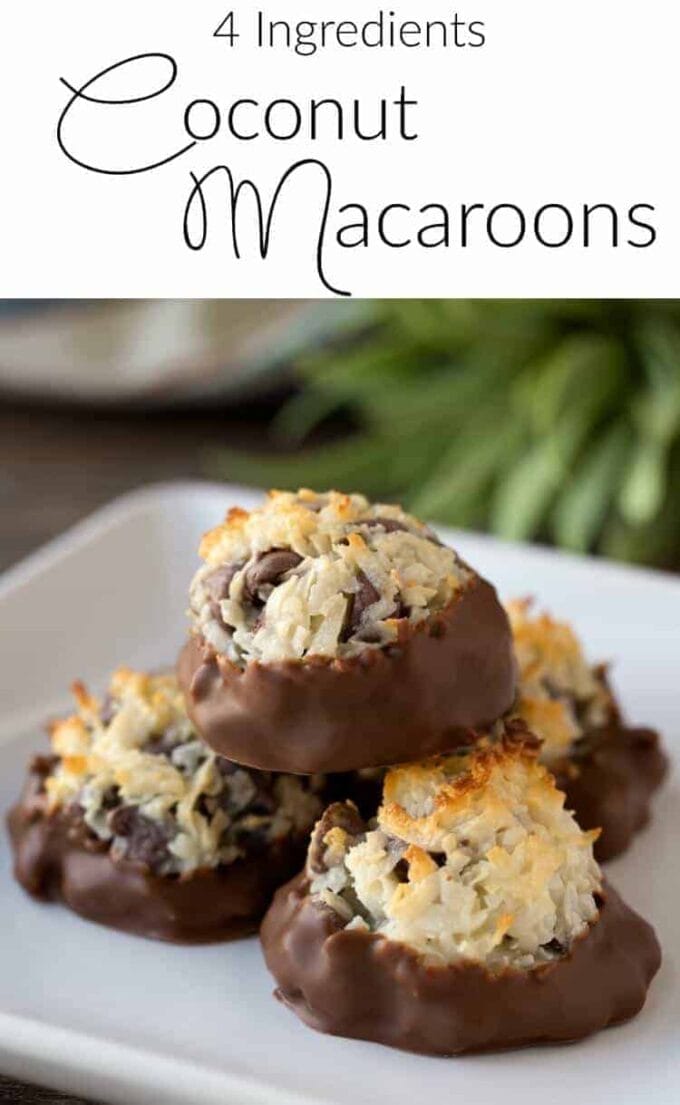 This is the best tasting Chocolate Chip Banana Bread Recipe. Anytime you have overripe bananas on your counter, make this your go-to recipe.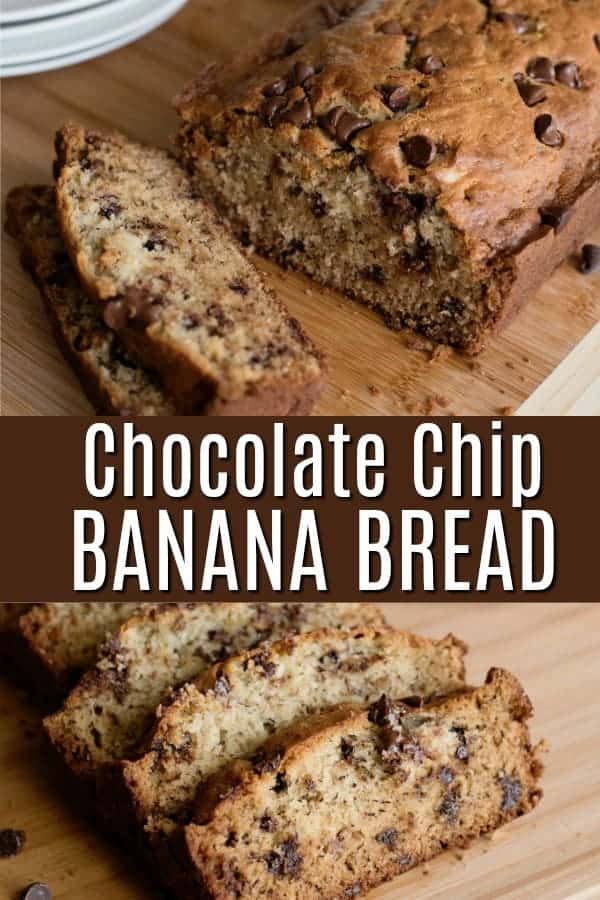 Sign up for the Princess Pinky Girl Newsletter and automatically receive our latest & greatest delivered right to your inbox! Follow Princess Pinky Girl on Facebook, Twitter, Pinterest and Instagram for all of the newest recipes, crafts, travels and updates!
If you make a Princess Pinky Girl creation make sure you take a picture and share it on Instagram with @princesspinkygirl ! I love seeing your masterpieces!