Backyard Hacks can transform you yard to an outdoor oasis. These easy DIY ideas will transform your yard to an outdoor oasis that will make your backyard the envy of your neighbors!
I am a little bit obsessed with Life Hacks. I have talked about Kitchen Hacks, Holiday Hacks, Travel Hacks – you name it, I have hacked it!
As a reminder, life hacking refers to any trick, shortcut, skill, or novelty method that increases productivity and efficiency, in all walks of life. In other words, anything that solves an everyday problem in an inspired, ingenious manner.
Well, I am moving on up in the world of life hacks – I am moving out of the house and into the BACKYARD!!! Backyard hacks mean that it is time for summer and for me that is some GOOD news!
Me and my family love spending time in our backyard over the summer. We have the whole winter to watch tv or play video games – so when summertime hits – we are all about our backyard. We have been working hard to make our backyard a real oasis – almost like a resort with tons of places to hang out, play games and entertain.
That is why I am always on the lookout for great backyard ideas (check these out – they are fun!)! We also love playing games and I found a ton of great DIY Backyard Games to share as well!
Swedish Torch from Instructables
Don't have a firepit – not a problem – all you need is a long and a chainsaw!!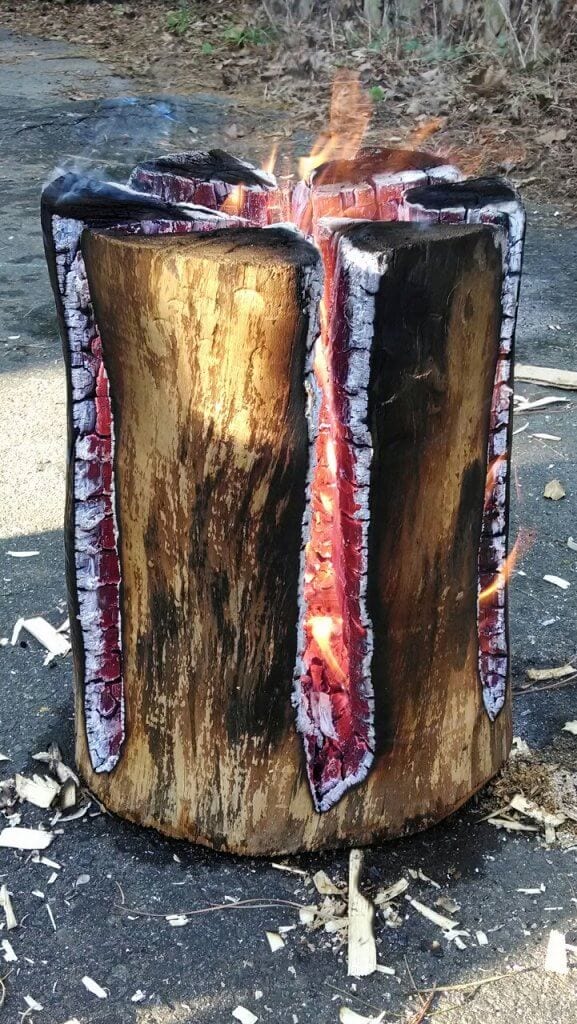 Brick Edging from World of Lush Gardens
Now you can get the lawn mower right up to the edge!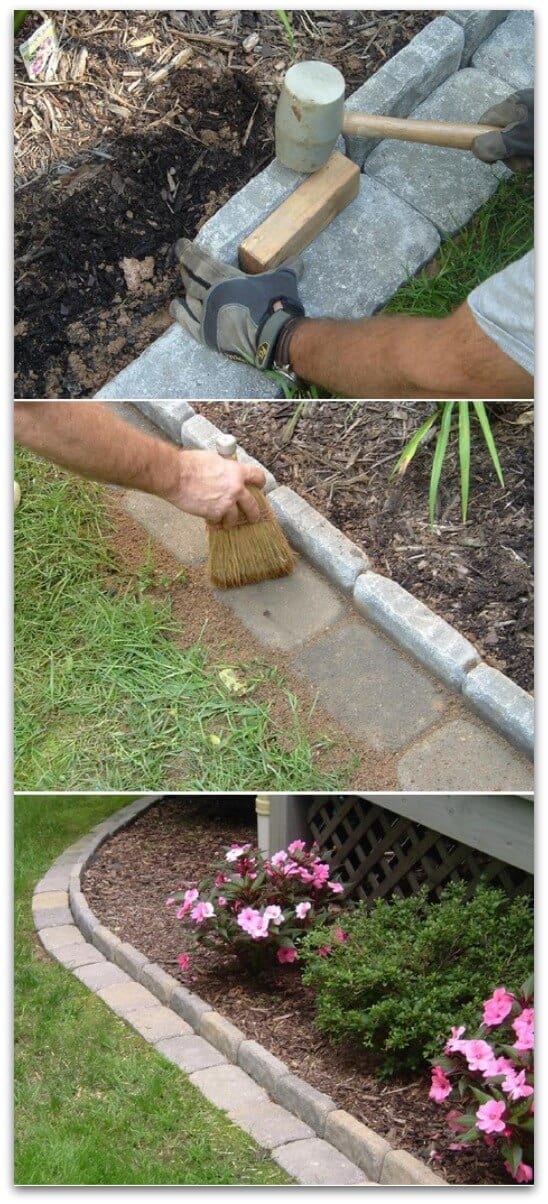 Glow in the Dark Ring Toss from Mamma Did It
How fun would this be on the 4th of July!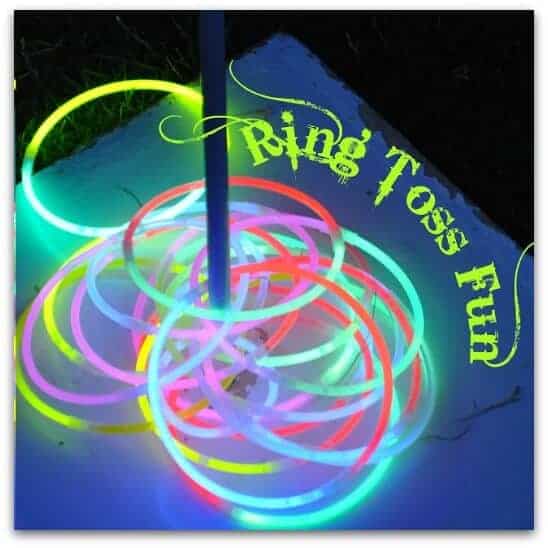 Rinse off your feet in a waterproof box filled with flat stones
This would be great to have right near the backyard door! Get your feet nice and clean and THEN come in the house (if only I could get the kids to do this too!!)
Make a skateboard swing from Little Bit Funky
This looks like SO much fun…. my boys would be ALL over this one!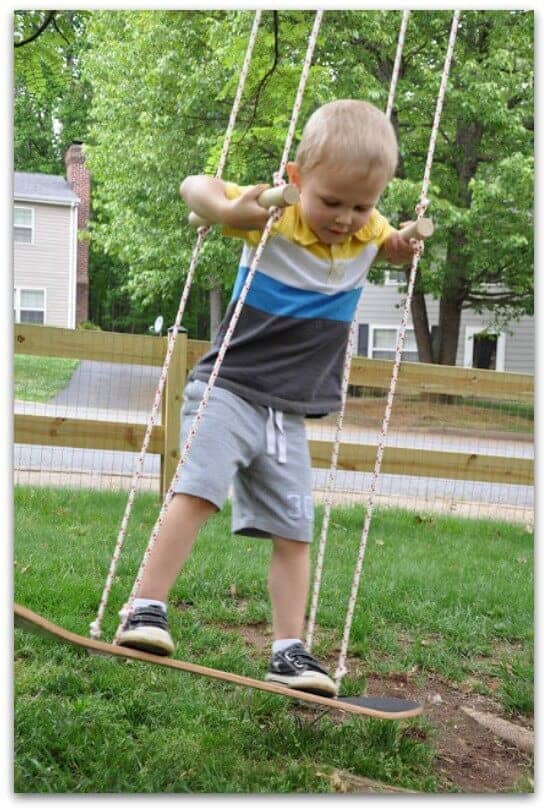 DIY Fire Pit from Indulgy
We actually did this one in our backyard and it was SUPER easy and works GREAT. You better keep lots of s'more ingredients on hand!
Make shapes on your lawn with flour
I cannot wait to try this out for the Fourth of July! The possibilities are endless!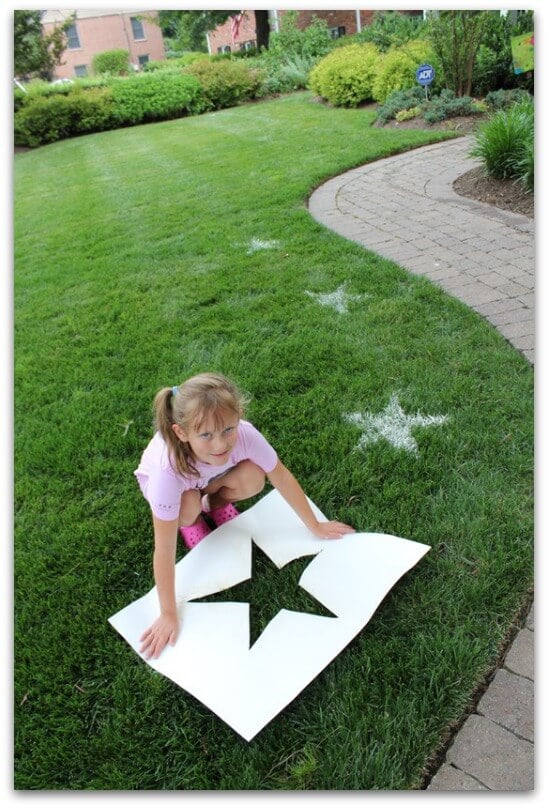 Swimsuit and Towel Door from A Turtles Life for Me
This is a MUST do for our pool this year!! I have been looking for a solution for a place to hang all of the towels (AND it's AH-dorable)
DIY Hand Washing Station
This feeds into two of my OCD problems – washing hands before eating and not trampling in from the pool to wash their hands and tracking water through my house – perfection!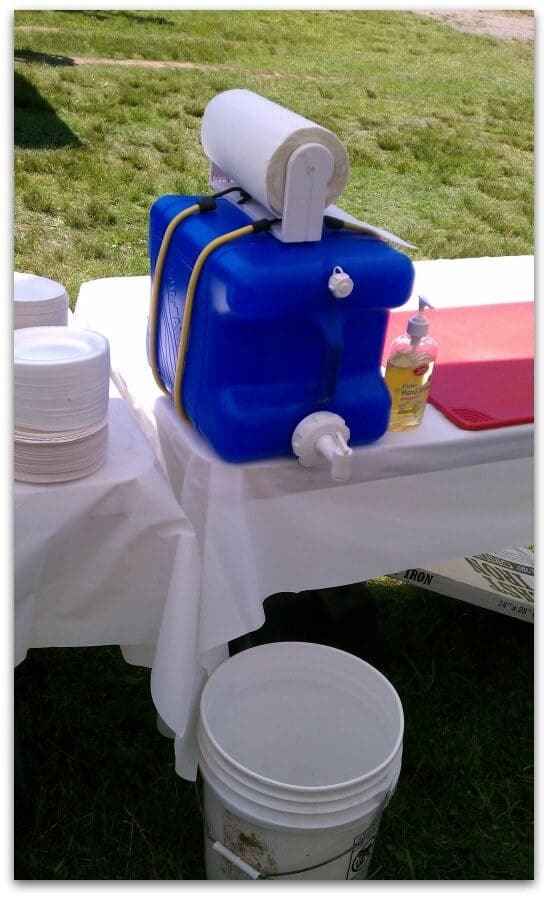 DIY Outdoor Lamp
I just love this!! How nice would it be to sit outside next to the warm glow of a homey lamp! Bring the indoors outdoors! (thank you to my great readers for finding the instructions here on Houzz!!)
Walkway using picture frame and cement from Refreshing the Home
This is SUCH a great idea!! What a fabulous idea for a walkway!
DIY Concrete Fire Bowl from eHow
I loooovvvee this!! This is great if you want to bring the fire pit onto a wood deck!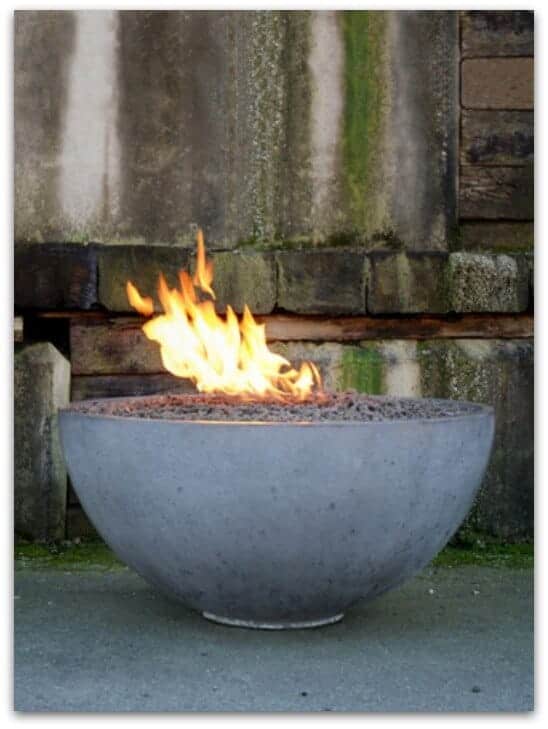 Did you know your could spray paint old metal chairs in adorable colors? From Kelly's Moonlight
How did I not know this!?!?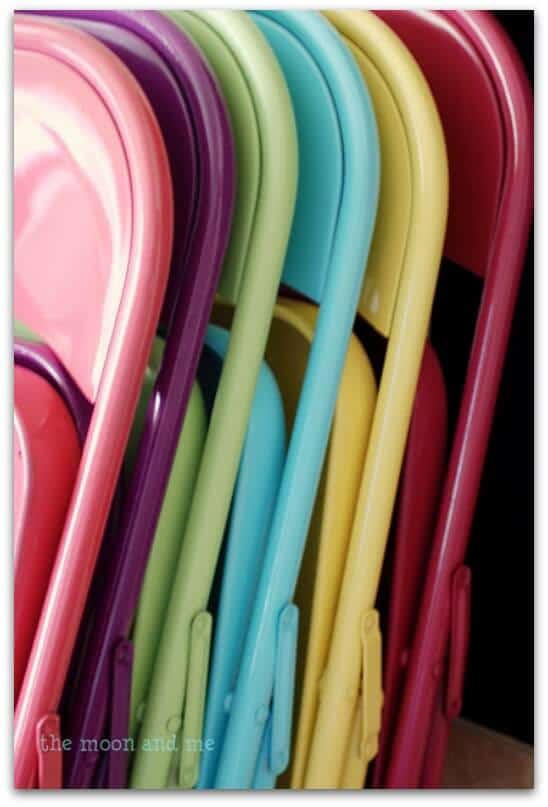 Wondering what to do with that old tree stump? (source unknown)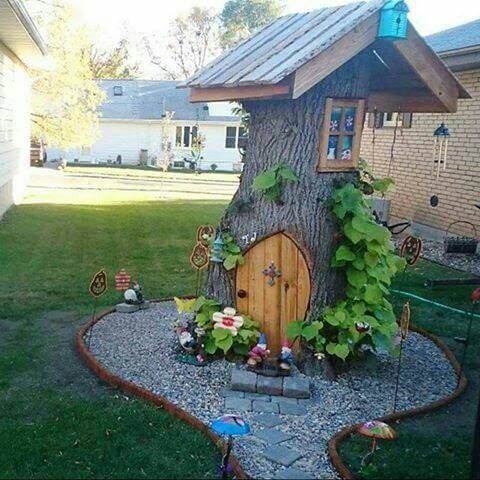 Do you love life hacks too? Check these out!!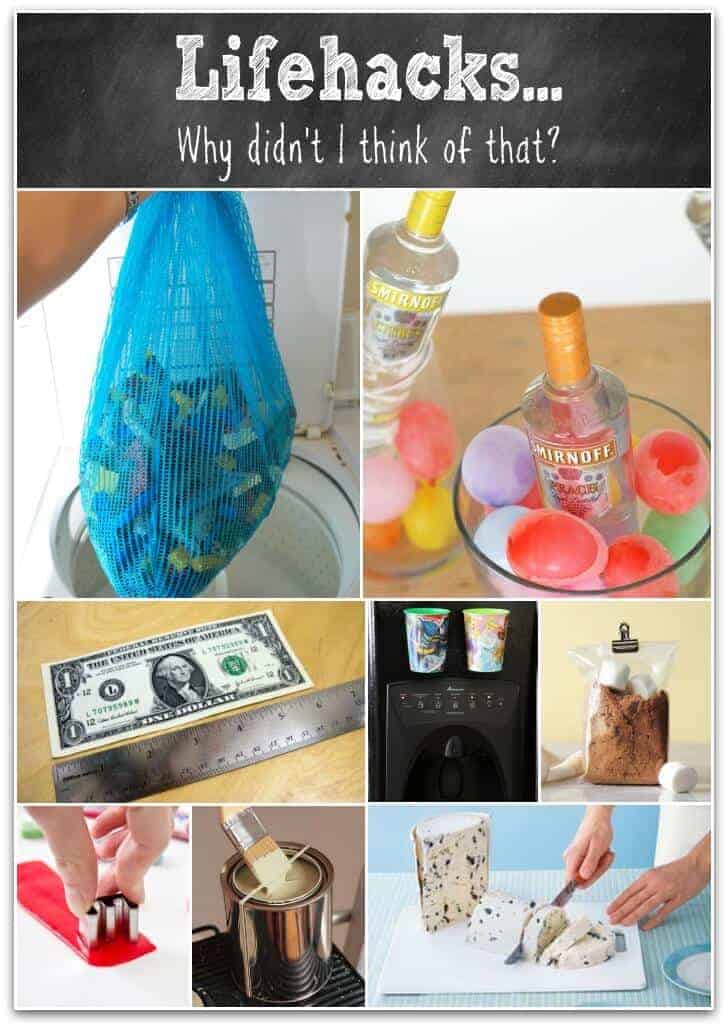 Not enough? Here are even more Life Changing Life Hacks!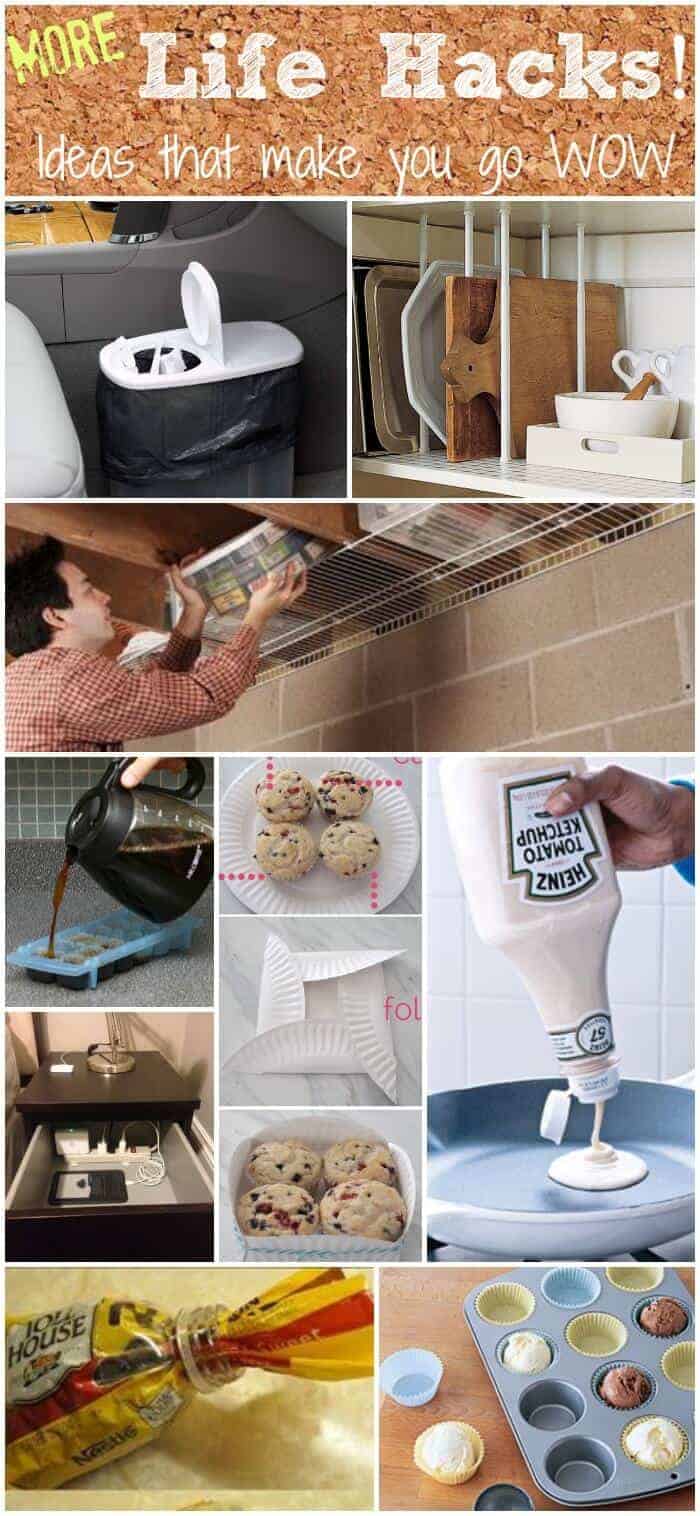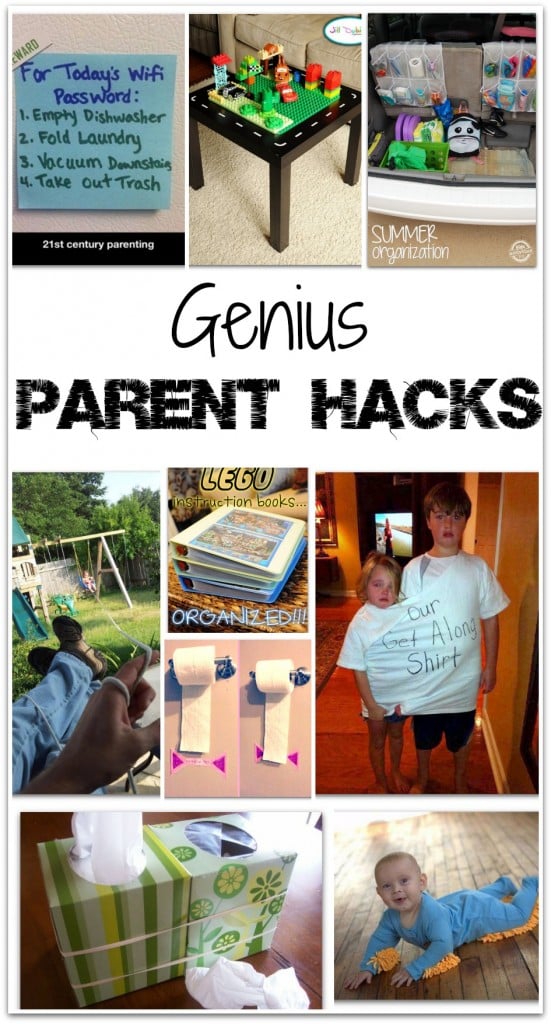 How about some specific hacks just for your home? Amazing House Hacks!