Raise your hand if you have a Pinterest Board for your future home or home renovation ideas? You know, the one that is for the "if I ever build a house, I really MUST do this!"
Well, I decided to share some of my favorite house hacks that I have seen around Pinterest and the internet! I am a geek when it comes to these types of things so if you have any that you have found – please share them too!!!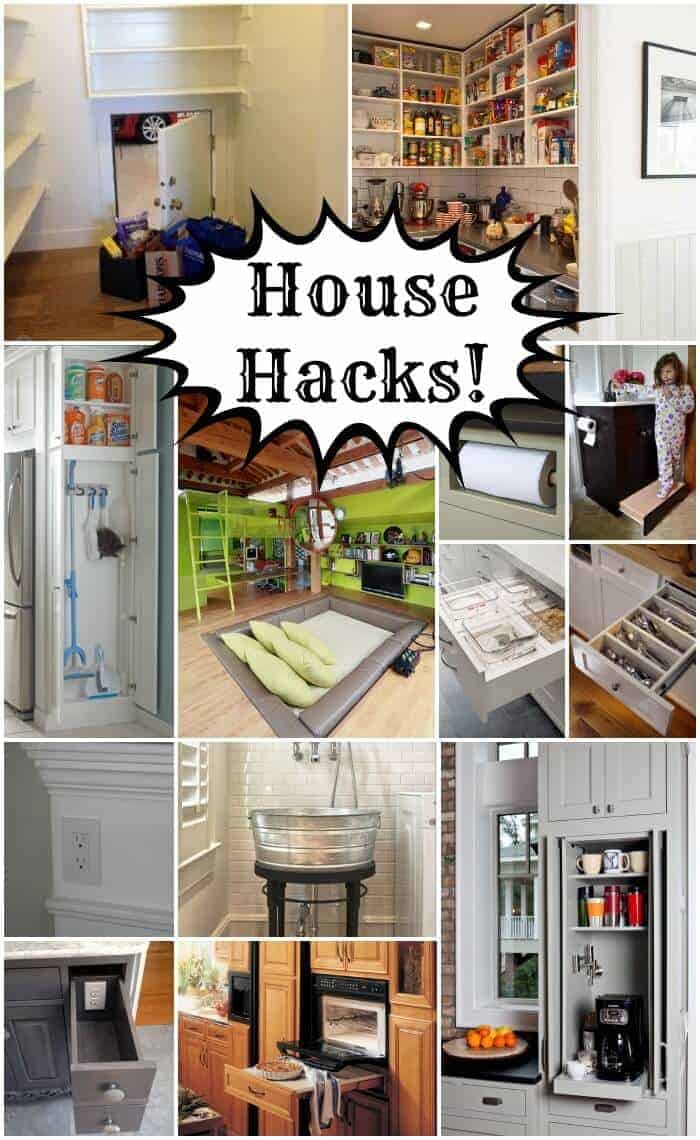 Add an outlet in your bathroom vanity from Beagles do it Better – so great for your hair dryer (granted I don't think this would pass code!!)
Remove a drawer and install a paper towel holder in its place from Southern Living – LOVE a clean counter!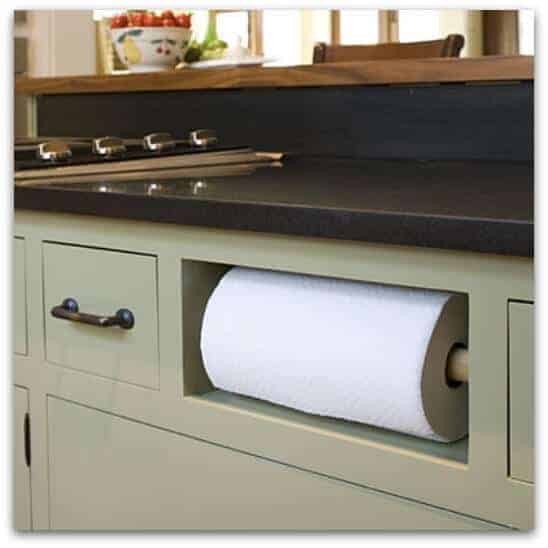 Pull out counter top under oven – This is SO great – why didn't I think of this!!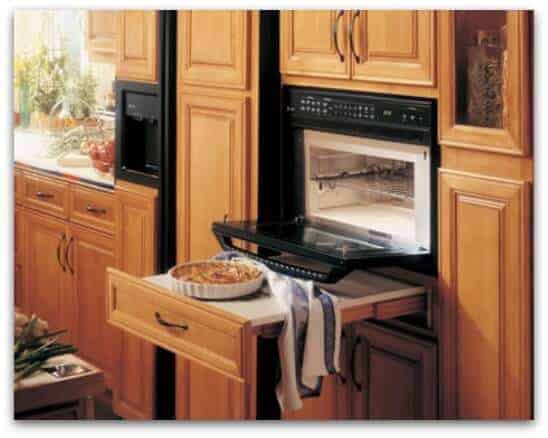 Electrical outlet in mantel for Christmas light or lamp by The Garden Web
A pot filler in a coffee center would be my morning dream from Kitchen Details and Design
Kitchen cleaning supplies storage – simply genius use of space
Total pantry lust – keeps the kitchen counters clean! from NZ House and Garden
Galvanized wash sink tub by Willow Decor
Love this one too!
Utensil drawer – I would love to get rid of those inserts!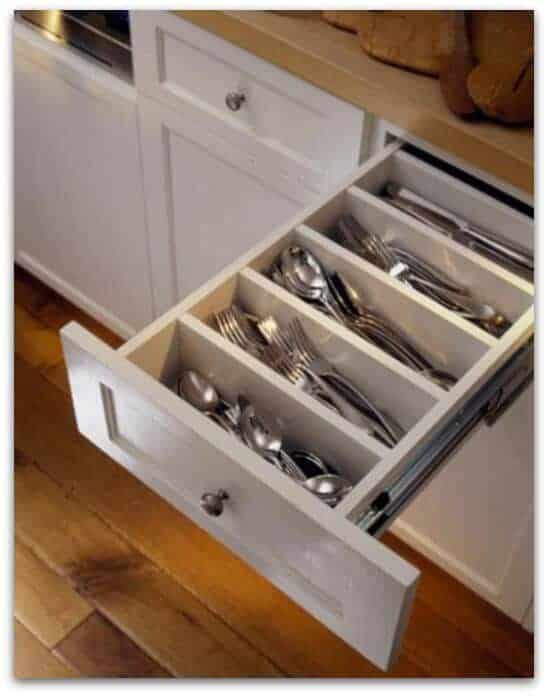 Vanity drawer step stool from Ana White – such a great use of space!
Pull out baking drawer – this is a dream drawer!!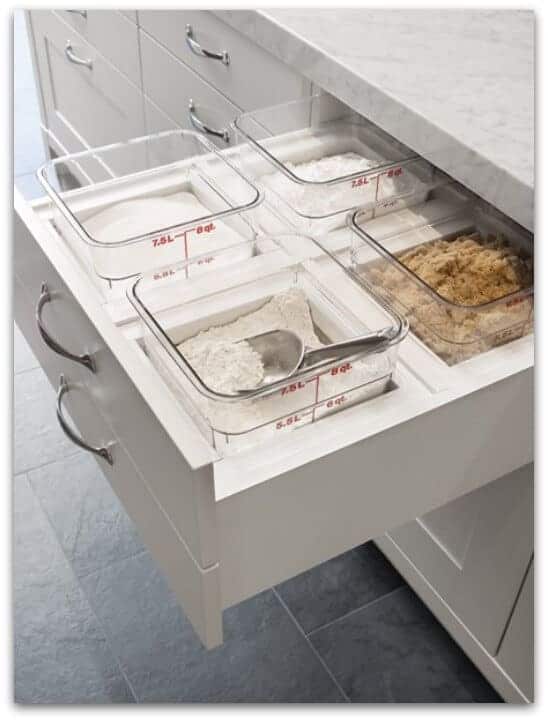 Movie Pit – who doesn't NEED this?
Add a door from the garage to inside the pantry for unloading groceries – this is PURE genius!!!!
LOVE this idea! See it here – ESTY
Cute up your old appliances with a little electrical tape from A Beautiful Mess!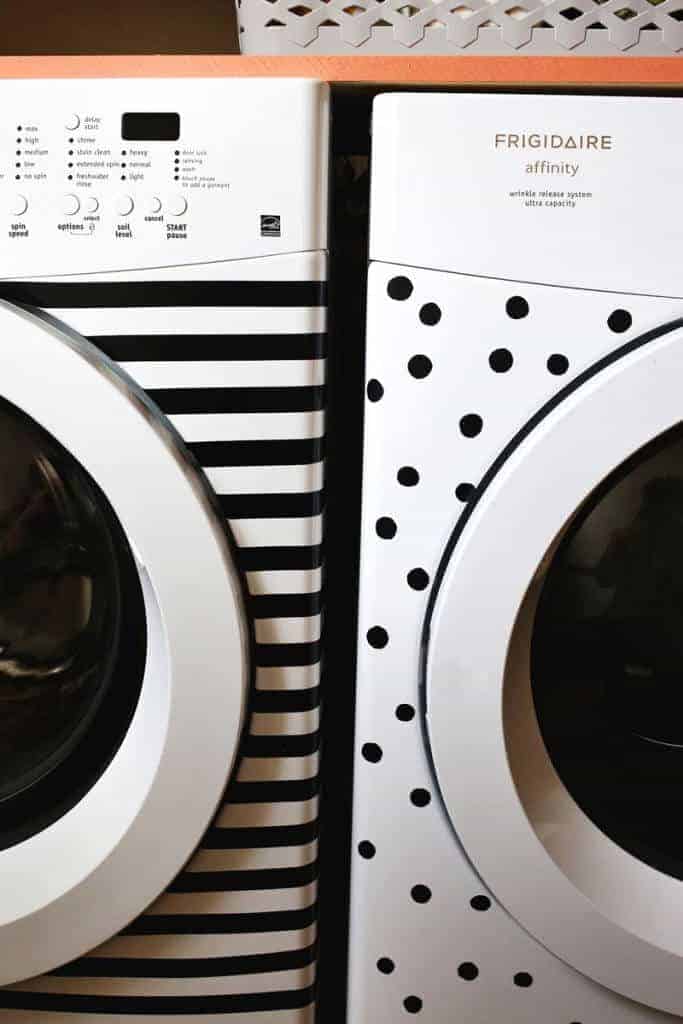 If you LOVE Life Hacks as much as me you will adore these!!