A couple of weeks ago I posted on my newest obsession Life Hacks – ideas or techniques adopted in order to manage one's time and daily activities in a more efficient way!
This last post OMG SO SMART LIfehacks – got an amazing response, which makes me think that you all love Life Hacks as much as I do – so I thought I would bring you some more!!!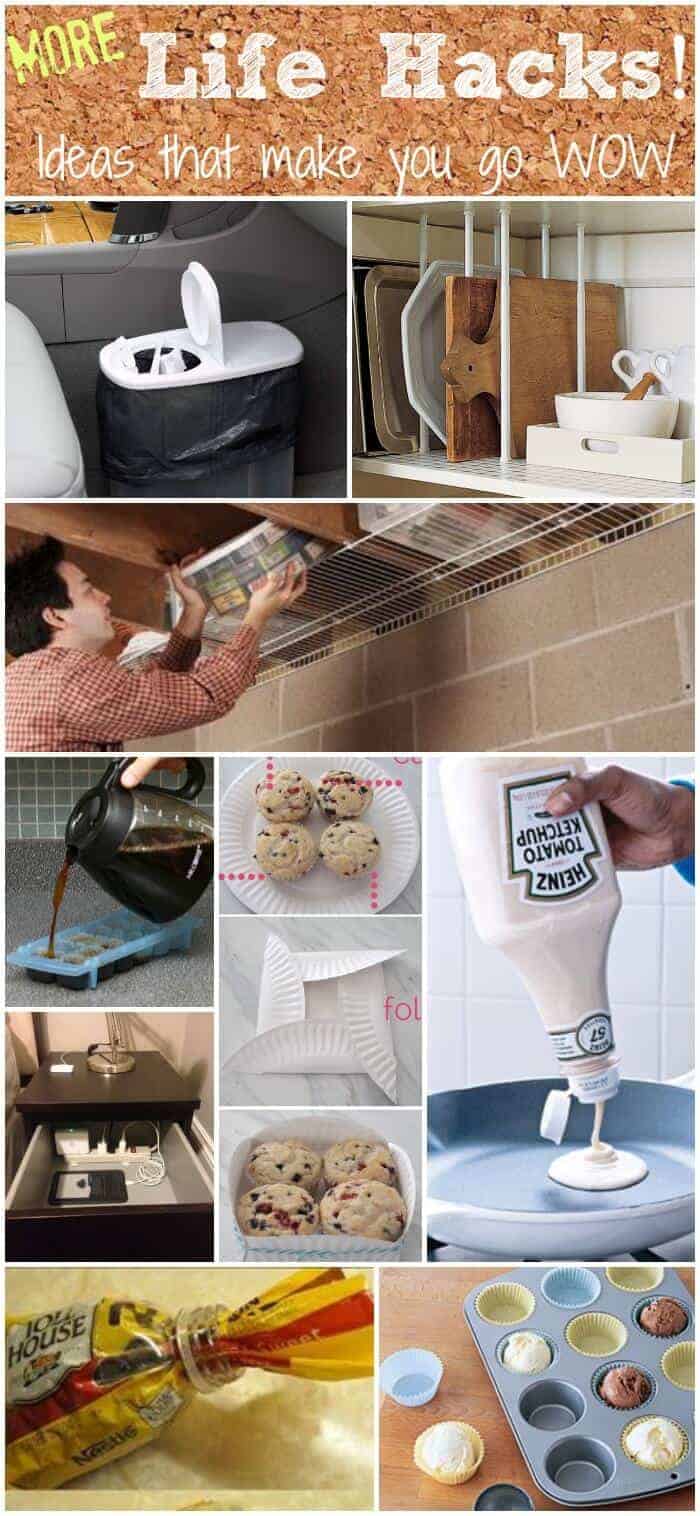 Use Tension Rods as Pantry Dividers from Martha Stewart – This is SUCH a great idea! This will make cookie sheets and trays SO much easier to get to!!
Wrapping Paper Organizer from 2 Little Hooligans – Going on a garage sale hunt for a stool this weekend!!!
Use Cupcake Liner as Ice Cream Bowl from Real Simple – This will make serving ice cream at birthday parties so much easier. They will be all set to go, all I have to do is pull them out of the freezer!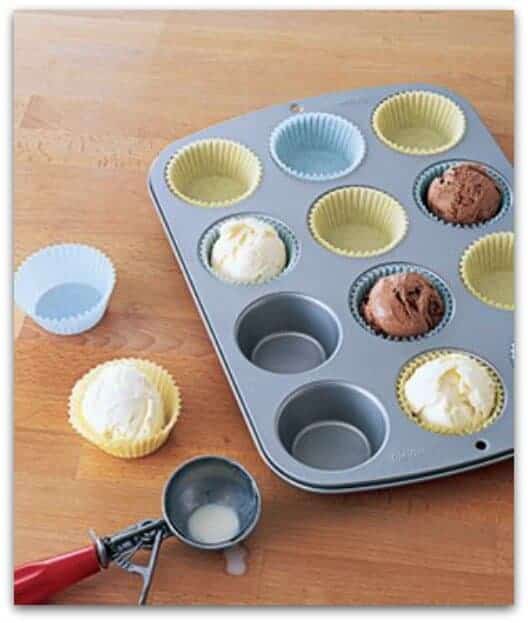 Use a Plastic Cereal Dispenser as Trash Can in Car from Better Homes and Gardens – Finally a place to keep trash in the car! I love this idea!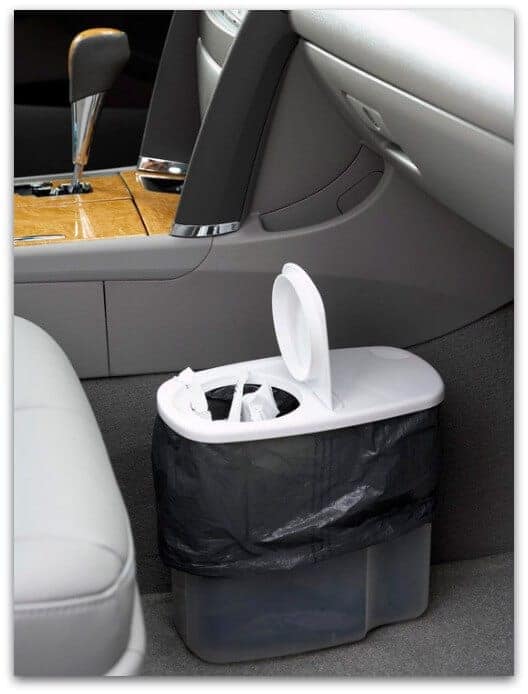 Paper Plate Basket from It's Always Autumn – This is great if you are going on a picnic or sending something with your kids (or husband) and don't want to send a plate that you are sure they will forget! OR sending leftovers home with guests!!!
Put a Power Strip in Bedside Drawer from Apartment Therapy – PERFECT for a clutter free side table!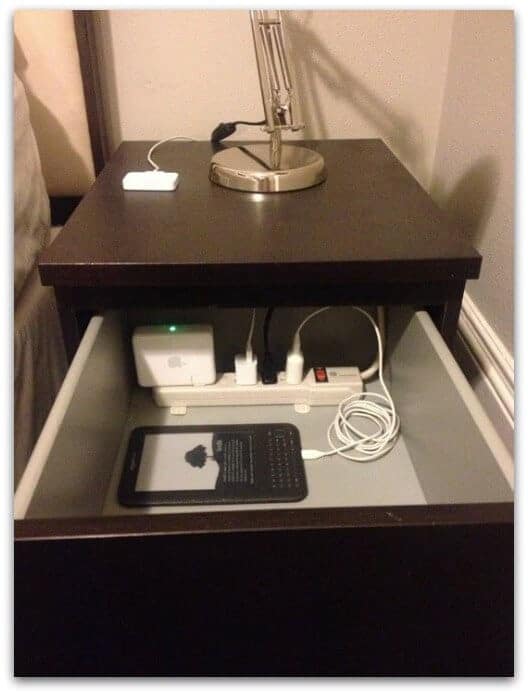 Use a Water Bottle on a Bag on Chocolate chips – I haven't tried this yet, but I read that you want to use a bottle with a larger spout!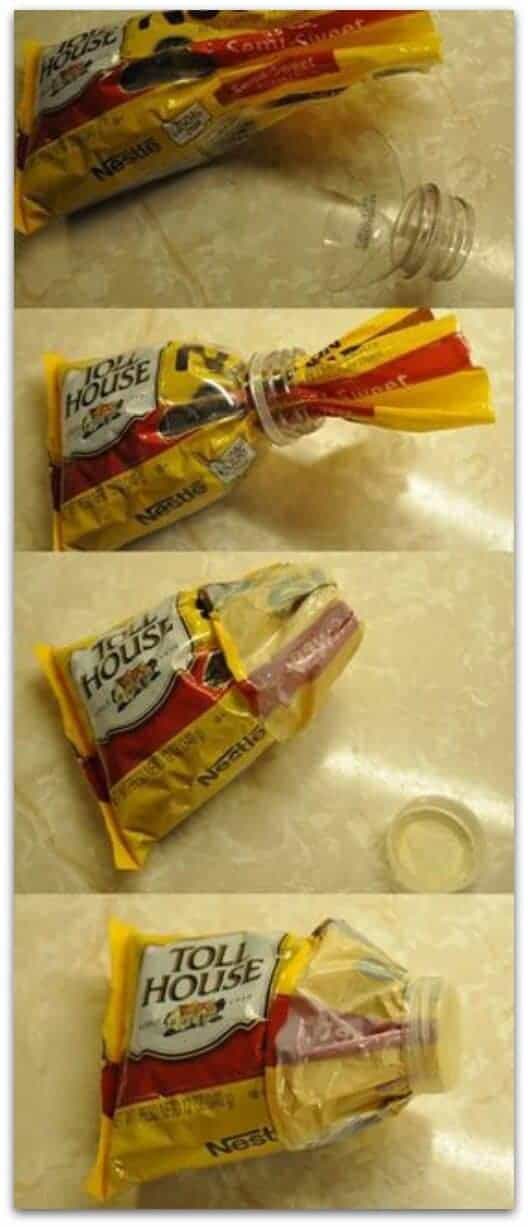 Freeze Coffee in Ice Cube Tray for Perfect Iced Coffee from Foodo Del Mundo – I don't like my iced coffee watered down… this will be great!!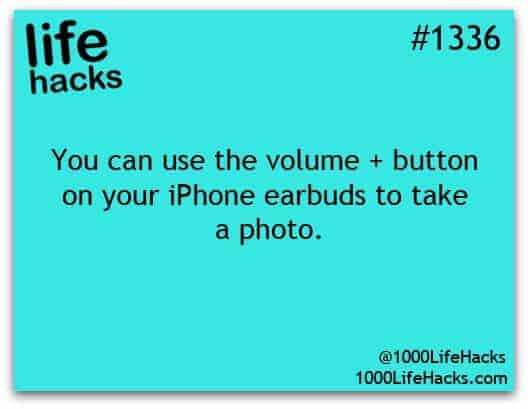 Use a Ketchup Bottle for Pancake Batter from Real Simple – perfect for mess free pancakes!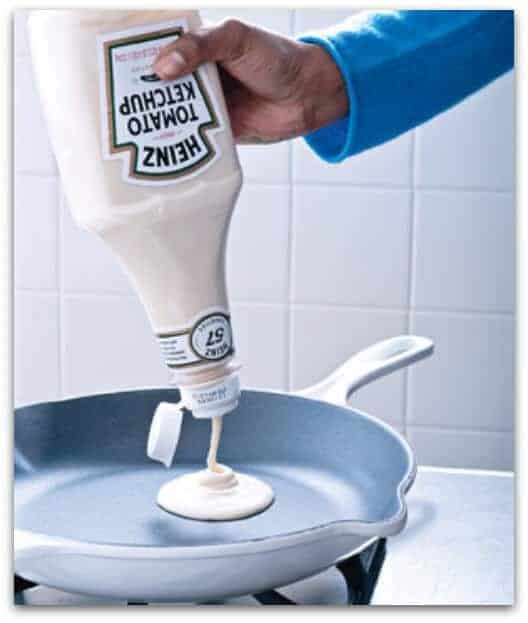 Use the Space Between Joists from Family Handy Man – this opens up a whole new world of storage for me!
So smart – leave laundry baskets in your car and use them to help bring in your groceries! Love this!
Love Life Hacks – Looking for some more ideas – well look no further!!