There is no denying the delicious taste of rice krispie treats. They are the perfect mix of gooey marshmallows, crispy rice cereal, and butter. What's even better is that you can transform these chewy treats into so many different flavors. With just slight adjustments and quick add ins, you can make these scrumptious rice krispie treats for virtually any occasion.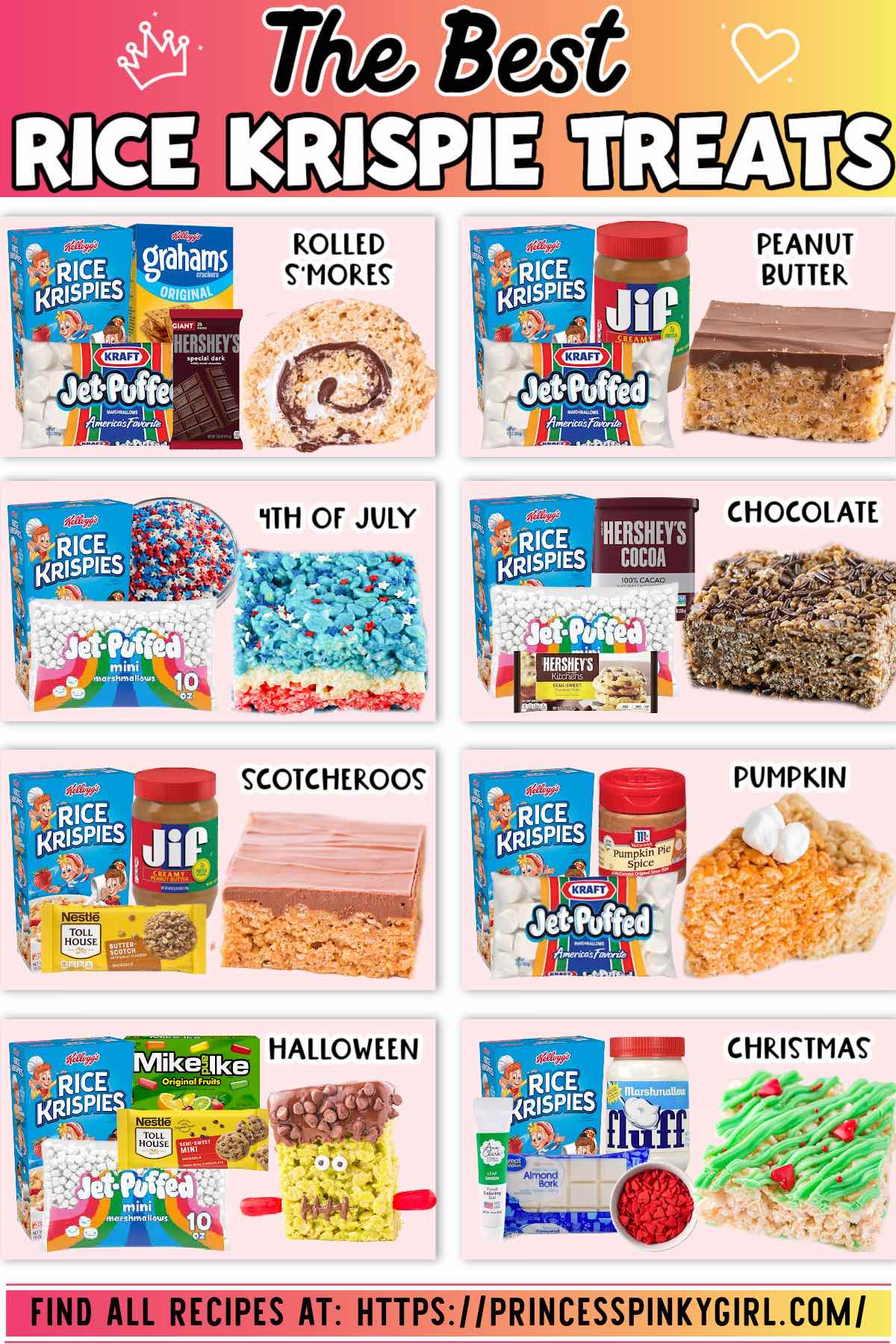 No-Bake Rice Krispie Treats
Just one taste of rice krispie treats will have you begging for more and I've got some of the most delightful flavor combinations to share with you today. My favorite part about these recipes? Not only are they great for a snack or dessert, but no oven is required to make them. They are quick and easy to throw together and are always a crowd pleaser.
Rice Krispie Treats
What I love most about Rice Krispie Treats is that you can get so creative! You will love these fun, flavorful and clever recipes for RIce Krispie Treats.