Great Organization Ideas!
Pinterest has some of the most genius ideas! I have found some great organization ideas on there and wanted to share them all with you!
Great Organization Ideas
When New Year's comes around there are always a crazy number of new ideas that start popping up on Pinterest – so I thought I would round some of them up and share some new (and maybe some oldie but goodies) with you!
Cabinet Measuring Organizer & Conversion Chart | Infarentlycreative.net
I have been looking for a good way to organize my measuring cups and spoons forever! This is GREAT! The conversion chart is an added bonus.
This mom has it going on! What a great way to use every inch of space in her pantry – SO smart!
Place a shower curtain rod under the sink to organize cleaner bottles | Jen Thousand Words
Create paint swatch sticks for each room | Martha Stewart
This will totally come in handy when you are out shopping for the perfect sofa pillows, but can't remember if the color will match!!! LOVE THIS!
Use a dry erase marker on washer to write which items cannot go in dryer | Sarah Hearts
Seriously…. genius!!!! I have totally forgotten about that cute little tank that is now MUCH littler
You know all of those little grooming tools, like a tweezers, toe nail clipper, bobby pins, etc that you can never find? Well, this smart idea will help keep those hard to find items at your finger tips! My husband is constantly looking for the nail clippers! Now we have a dedicated place for them!!
A better way to store card games | Jazzie and Tahlia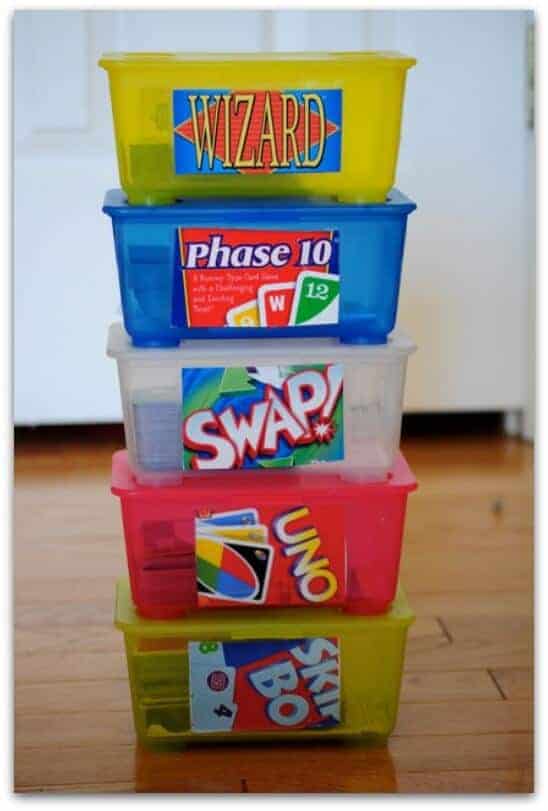 Cable Organizer
Don't you hate having to get on the floor to find your charger or cables behind your desk – well, crawl no more – this is an inexpensive aha solution!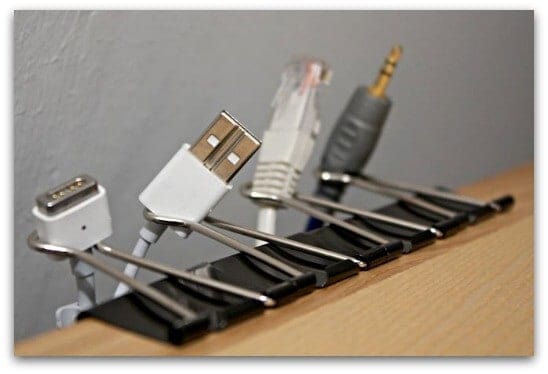 Organizing Bed Sheets | imperfecthomemaking.com
I seriously don't know why I haven't done this before. I am constantly trying to find all of the pieces of my bedding sets. This will keep in nice and organized.
Chalkboard Wall Calendar | Ourfifthhouse.com
No excuses for not knowing where you should be with this bad-boy!!! I love everything on this site – Carmel from ourfifthhouse.com is super creative and original – check her out! (p.s. – she didn't get her ideas from Pinterest 🙂
This is such a great use of that wasted space in our pantry's! I hate wasted space – this is on my next project list!
Can't get enough great organization ideas – check out my other posts: