This post may contain affiliate links. Read my disclosure policy here.
Peppermint Cookies and Treats means Christmas and the winter holiday's to me.
When you hear, smell or taste Peppermint, how can you not think of the holidays? Impossible, right. Peppermint is synonymous with the holiday season. As soon as Starbucks announces that it is time for their Peppermint Mocha Latte – It is over for me! My favorite holiday treats are peppermint cookies. If you search Peppermint on my website, you will come up with a crazy ton of results – like my Peppermint Spoons, Peppermint Candy Bowl, Peppermint Mocha Truffles and my newest favorite, Peppermint Christmas Chex Mix, aka Christmas Crack!
Many of you have cookie swap parties around the holiday's. I know that I am always looking for another cute addition to our cookie swap recipes. So, I scoured the internet and pulled together a round-up of some of the greatest peppermint cookies and treats. Each of these uses my favorite ingredient, Peppermint. One of these is bound to be the favorite cookie of the party this year!
Let's see those peppermint cookies!
Easy Peppermint Fudge from Princess Pinky Girl – Besides being super easy to make, this fudge the most delicious thing ever … and you know me, I like easy!! This was created by one of my most favorite contributors 365ish Days of Pinterest – be sure to check her stuff out – because she is AMAZING.
Peppermint Bark Christmas Cookies from Sugar Spun Run – These peppermint chocolate bark Christmas cookies make my mouth water just looking at them. I love that they are topped with crunchy pieces of peppermint! Yum!
Iced Peppermint Chocolate Cookies from Baking A Moment – How GORGEOUS are these peppermint cookies? They almost look too good to eat…. ALMOST!!!!
White Chocolate Peppermint Oreo Bark from Princess Pinky Girl – I made this Peppermint Oreo Bark with my sister-in-law, Jodie. Whenever she visits from out of town she always brings me a new easy recipe that I quickly become totally and completely obsessed with! This was last years and I cannot wait to see what she has up her sleeve next!
Peppermint Drops Cookies from Julie Blanner – these melt in your mouth sugar cookies are the perfect addition to your annual cookie swap – this will for sure be the cookie swap favorite!
Dark Chocolate Peppermint Patty Thumbprint Cookies with Sprinkles from The Gold Lining Girl – truth be told, I have a sprinkle obsession. In my book, everything is always better with sprinkles and Christmas cookies are no exception. Not to mention, the dark chocolate and peppermint combination – this cookie is dangerous – dangerously amazing!!!
Candy Cane Shortbread Cookies by The Suburban Soapbox – There is nothing better than mixing cooking with art and that is exactly what these candy cane cookies do – they are super cute and delicious and I cannot wait to make up a batch this year!!
More Peppermint Cookies and Treats
Peppermint Bark Cookies from Dinner at the Zoo – Chocolate and peppermint …. need I say more???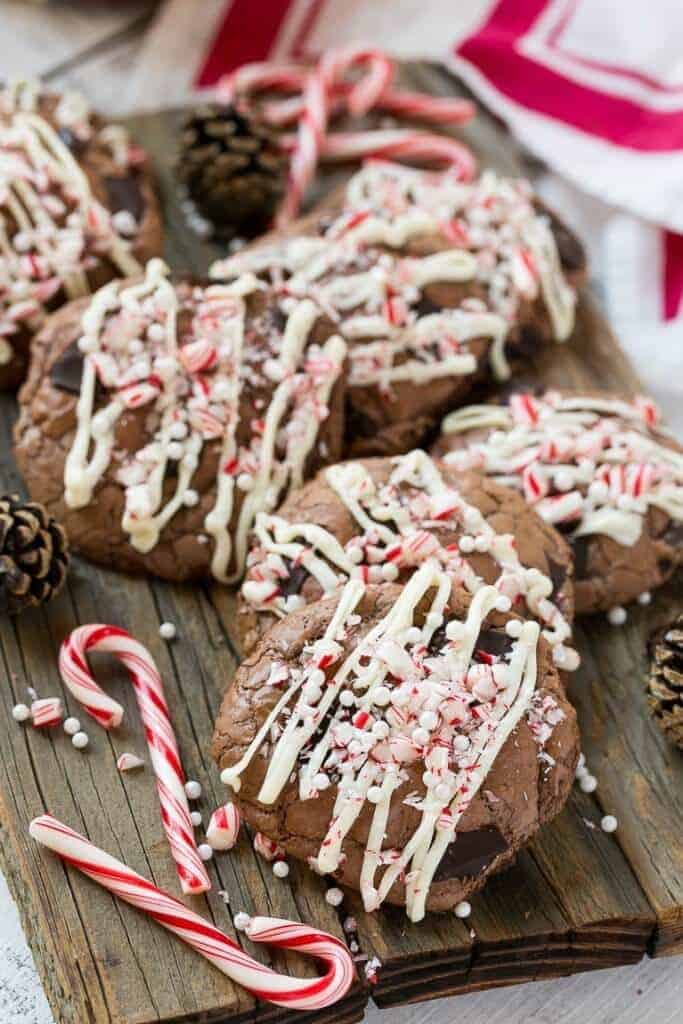 Easy Peppermint Oreo Balls from It's a Keeper – Peppermint + Oreo's = Truffle-licious! I love me some Oreo's and pair them with my love for peppermint – just like the name of the website who created them….It's a Keeper!!
Snowflake Filled Snowman Cookies from Hungry Happenings. I had to add these, even though they are not peppermint (but they DO use a peppermint candy to make the clear glass.) I mean, come on…have you seen anything so cute…ever?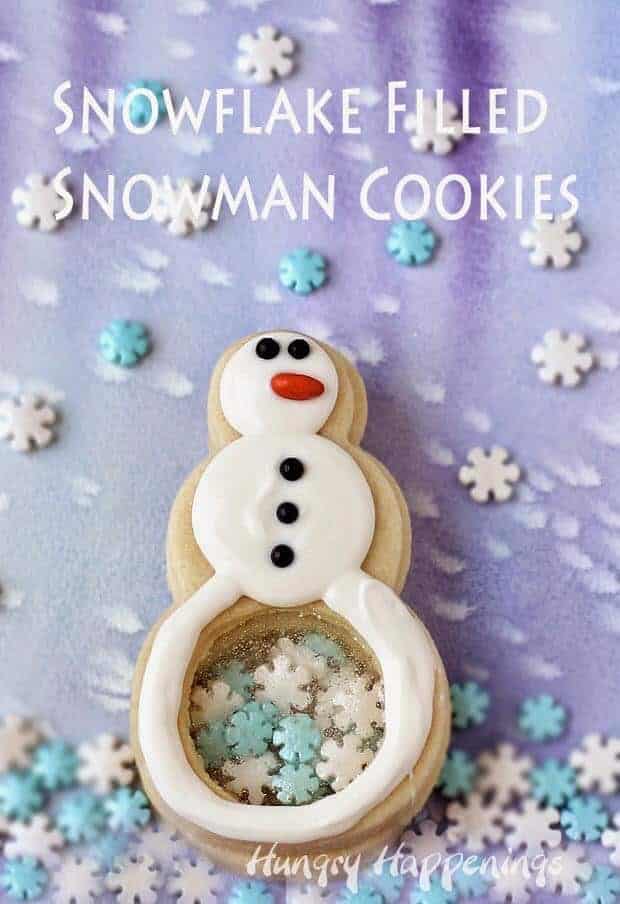 Looking for some other yummy Christmas Treats? Then check out some of my others below:
Sign up for the Princess Pinky Girl Newsletter and automatically receive our latest & greatest delivered right to your inbox! Follow Princess Pinky Girl on Facebook, Twitter, Pinterest and Instagram for all of the newest recipes, crafts, travels and updates!
If you make a Princess Pinky Girl creation make sure you take a picture and share it on Instagram with @princesspinkygirl ! I love seeing your masterpieces!