So whether you are just having an appetizer party or if perhaps you are bringing an app to a party you are attending – here are some quick, easy and delicious options for easy appetizers for a crowd!
We often have friends over for New Year's Eve. After many years we finally figured out the perfect menu. Appetizers and desserts and drinks- forget the main dish!
Everyone fills up on the apps and then is hungry again for dessert. With vegetarians, vegans, picky eaters – it is always hard to find something that everyone likes – os rather than fight it, skip it!
Who doesn't love anything on a stick? These Wedge Salad Skewers make the perfect holiday appetizer or even side dish for a strolling dinner. They are easy to make and easy to eat and your guests will adore how cute they are!!
Crockpot Nacho Cheese Dip is the world's most perfect appetizer. This Nacho Cheese Sauce is easy to make, great for a crowd and beyond delicious (and your slow cooker will keep it warm all night!)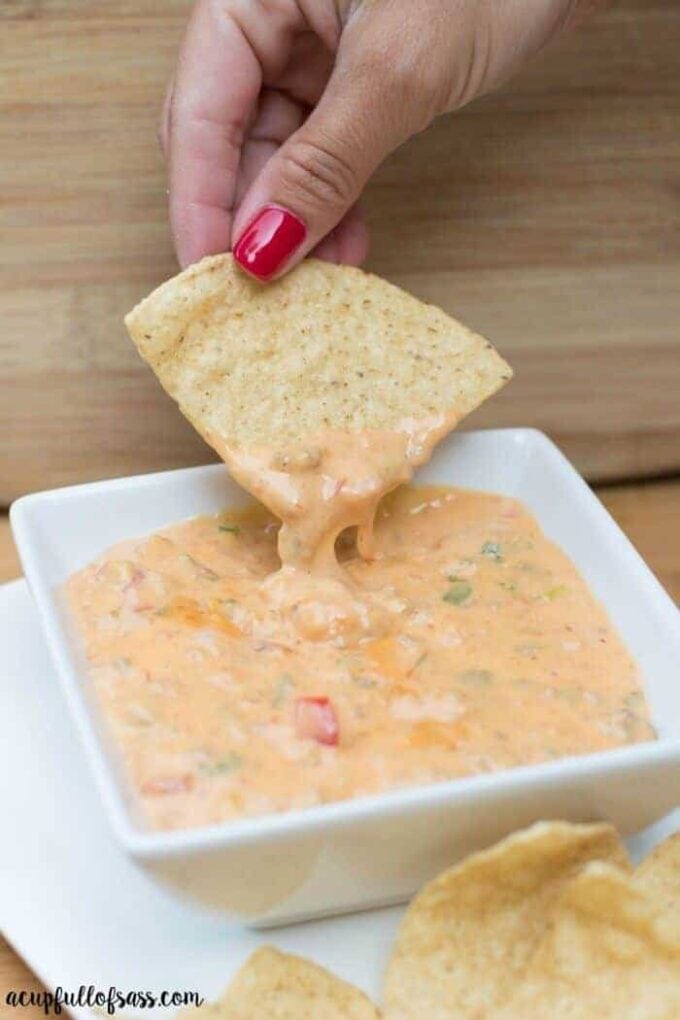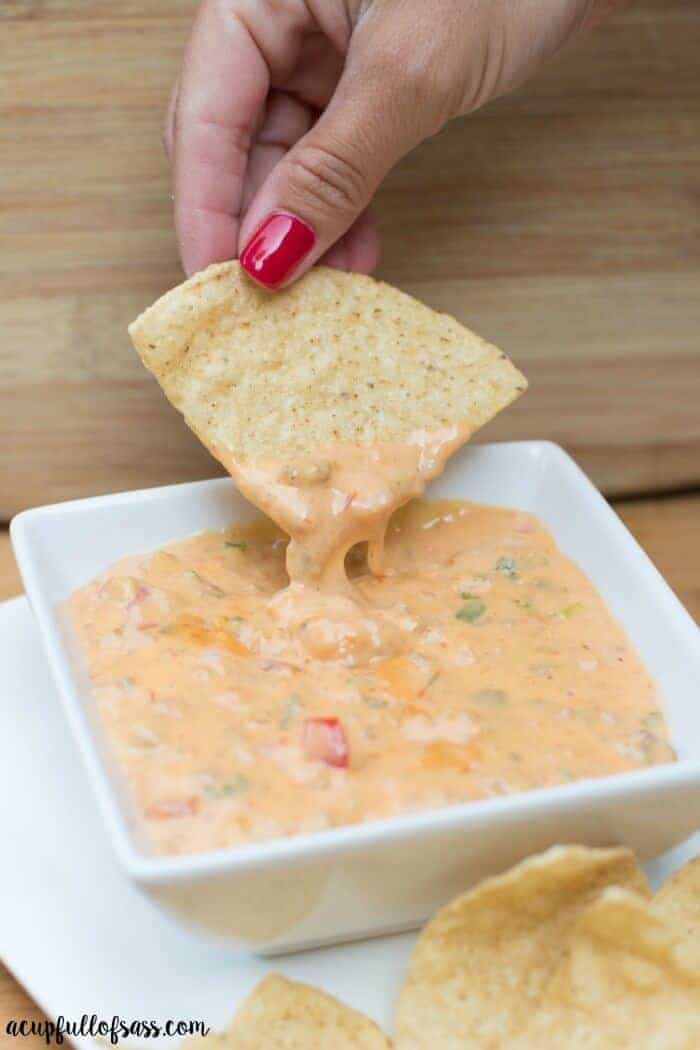 If you're looking for a crowd-pleasing appetizer that is sure to be a hit (and is super easy), this hot, cheesy Baked Spinach Artichoke Dip Recipe is it!
This easy Taco Dip recipe is loaded with ground beef, cream cheese, gooey cheese and all the taco toppings! This easy taco dip recipe can be made in one skillet or in your slow cooker!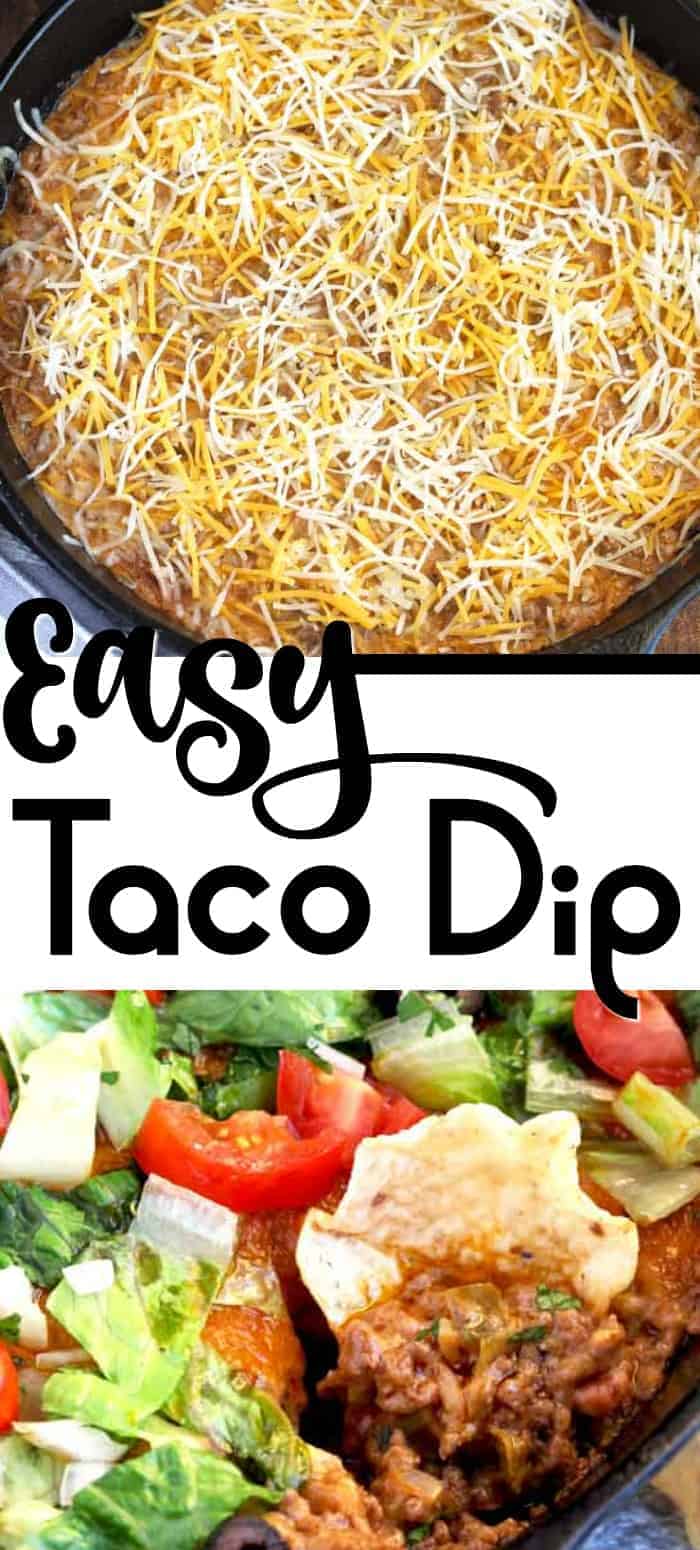 Hot Artichoke Dip Wontons
Not only are these quick and easy to make – but they are actually not bad in the calorie department
This was created by one of my amazing contributors, Stephanie from Year-Round Giving. Not only is it delish – it is gorgeous too!! It has so many of my favorite things, goat cheese, along with cream cheese, craisins and more!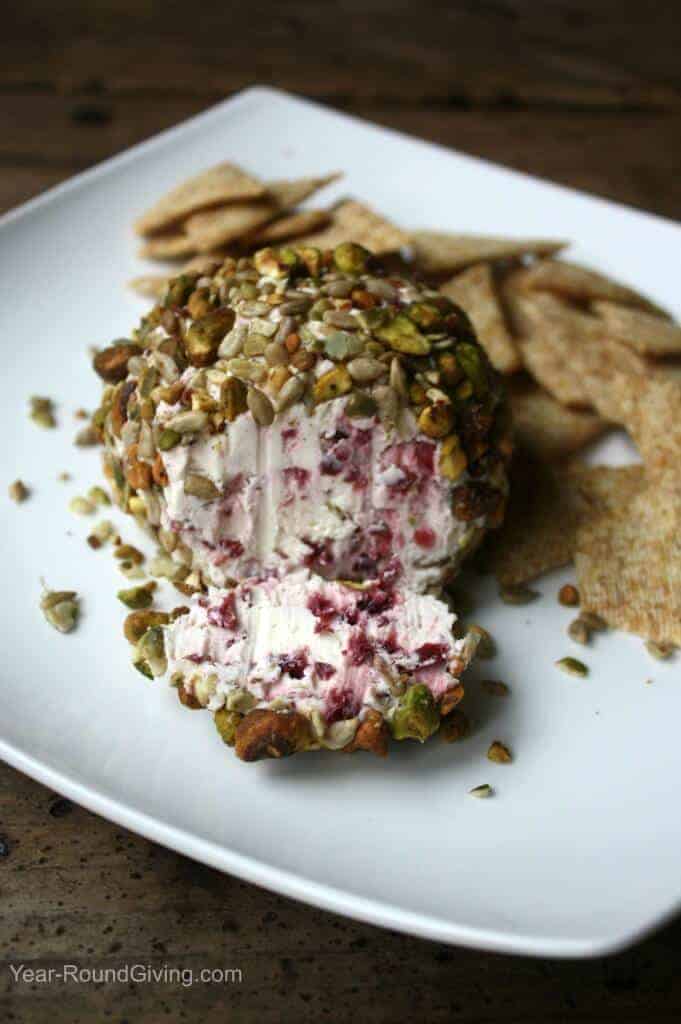 Pull apart bread is always a fan favorite! It is quick and easy to make and can be a great appetizer or even a terrific side dish. We came up with our own version for a Pepperoni Pizza Pull-Apart Bread.
Slow Cooker Chex Mix
Chex mix in the slow cooker…. Who knew?? Chex Mix snack mix is always a great appetizer to have around. Again, it is easy to make and you can make a super big batch in your crockpot and set it and basically forget it!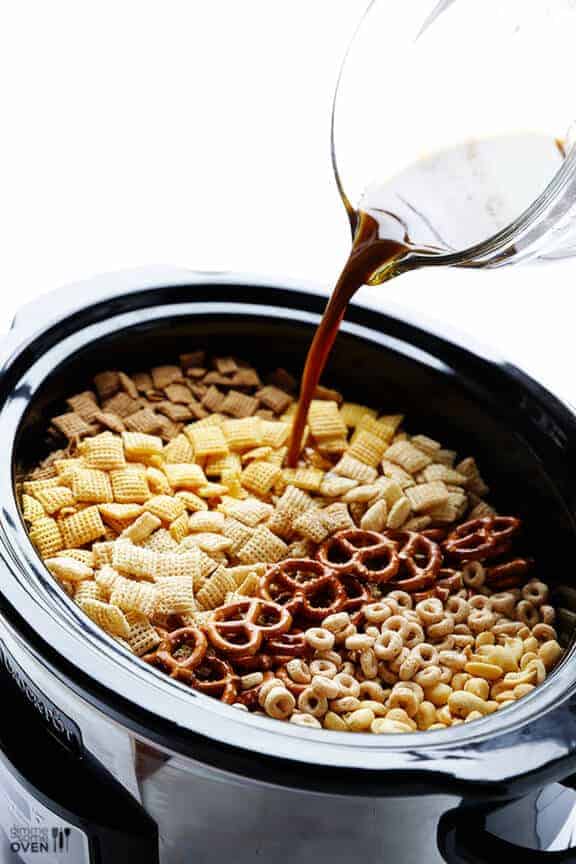 Have you ever had the Toasted Ravioli from Olive Garden? OMG, they are so good. Serve them with a delicious marinara sauce and you are good to go. But wait!
The best part is the recipe starts out with store-bought ravioli! (don't worry, we won't tell if you don't!)
Chicken Lettuce Wraps
from The Red Apron
Who doesn't love P.F. Changs lettuce wraps? Well, this recipe is the closest that I can find to it and will be a total hit at any party that you bring them to!
This site (The Red Apron) also has some other great recipes – be sure to check it out!!
Have you ever had one of those "oh shoot" moments when you forgot that you had to bring an appetizer to a friends – not to worry, I have you covered.
These Mini Corn Dog Muffins start with a box of corn muffin mix and some hot dogs – from there it is 20 minutes start to finish and they will LOVE it!
Baked Brie Wontons
from I Adore Food
I am a total sucker for cheese – especially baked brie. I have never seen it prepared this way and am SUPER excited to give this one a try!
Quick, easy and delicious! All you need is 5 ingredients for this delicious easy dip recipe! Buffalo chicken dip always disappears as soon as I put it out. Perfect to serve with crackers or veggies!
So, this one may not be so easy, but I had to include it – I love anything with goat cheese! So this is one of those recipes that I pass on to my sister, Julie, to make for me 🙂
Talk about easy! This Baked Salami recipe is something you can prepare the night before your party and pop in the oven right before your guests arrive. Be forewarned though…it will be gone in 5 minutes! It is a crowd pleaser!
I told you that I love brie! These brie bites use only 4 Ingredients and are ready in 15 minutes – easy and delicious. (hint: you use pre-made refrigerated biscuits!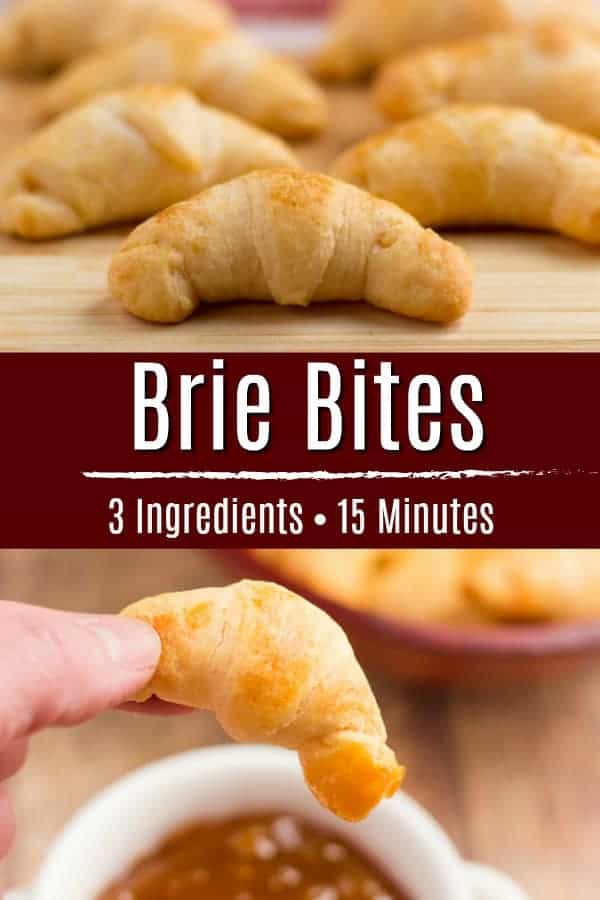 So, there you have it – some great options to try for this New Year's Eve!
I am counting on all of you to come back and tell me which ones you liked or didn't like!!! AND, of course, if you have any great recipes to share – let me know!!! Always looking for some good things to try out for future posts!!
Looking for some more idea? Check out some of my other appetizer posts: