I am the Jew who LOVES Christmas.  I love going to my friends houses and helping them decorate their trees!  When I was in high school I loved going caroling with my drama and choir friends!  I always got excited when I started hearing all of the Christmas music on the radio.  I wouldn't miss the holiday specials – Rudolph the Red Noised Reindeer, How the Grinch Stole Christmas (not the Jim Carrey version), The Year Without a Santa Claus (love the Heat Miser), Charlie Brown Christmas, Frosty the Snowman – sigh and It's a Wonderful Life (THE BEST!) – I love them all!!!! That's why I am always looking for cute and easy holiday decorations – these are easy to do and fun for the whole family!
While the Menorah Tree did not go over well with my family (for the record, I think it is great and totally embraces Hanukkah THE FESTIVAL OF LIGHTS!!!), however the Mensch on a Bench was a HUGE hit!  I will be embracing my inner Santa's little elf this year and returning to my youth (when we could make Christmas decorations in art class in elementary school) and creating some fun holiday crafts with my kids!  Jewish or Christian – Hanukkah or Christmas – it is all about getting fun and getting crafty!!! Whatever you celebrate – here are some really fun DIY easy holiday decorations you can do with your kids (or probably in my case, with my friend Maria because my kids will get bored and want to play video games – Maria – you in?)
Snowman Door
This adorable snowman door from The Creative Stampers Spot (not to be mistaken with my Monster Door from my Easy Halloween Decorations That I Can Even Make) is super easy and soooooo cute!
Wow your guests with these adorable Christmas tree napkins. Super easy and will sure make your dinner table look super cute!


Snowman Table Setting
(source in unknown….if you know the source, please email me or comment below so I can properly link and credit)
Mini Stocking Table Setting
Look for these cute little stockings at the dollar store!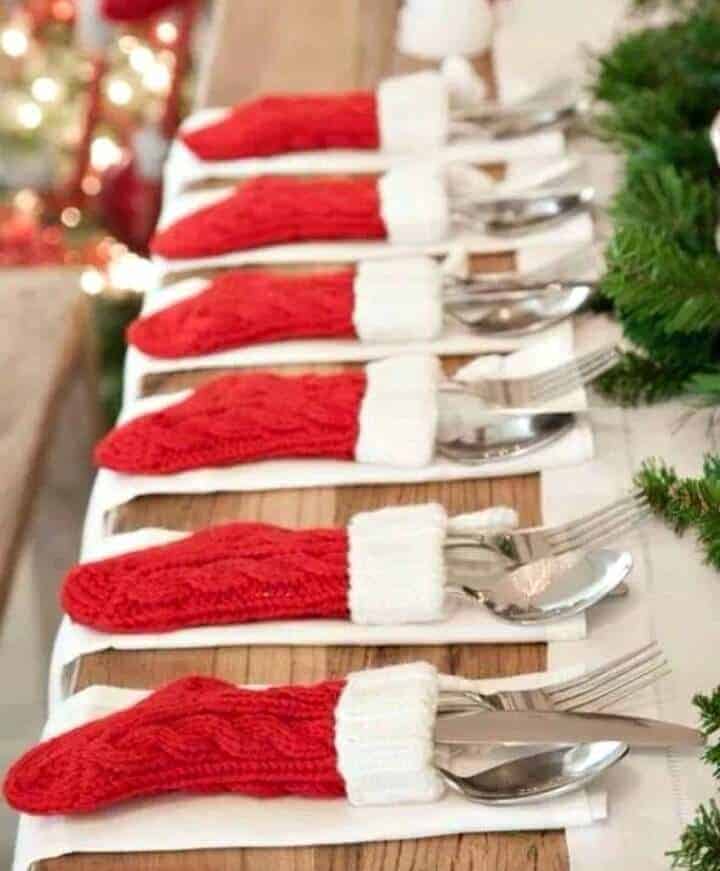 Glitter Tree Card
Not sure about you, but my drawing skills stink! This is super easy to do and a great project for a homemade card with the kids! From Publix.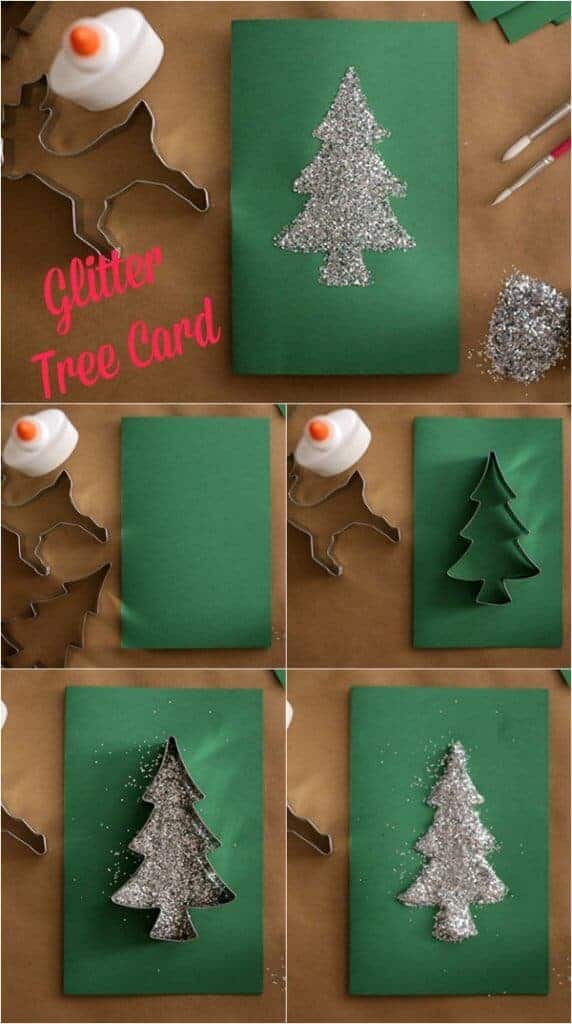 Paper Evergreens
This one may require a little more craftiness – but it is for sure doable! From Martha Stewart.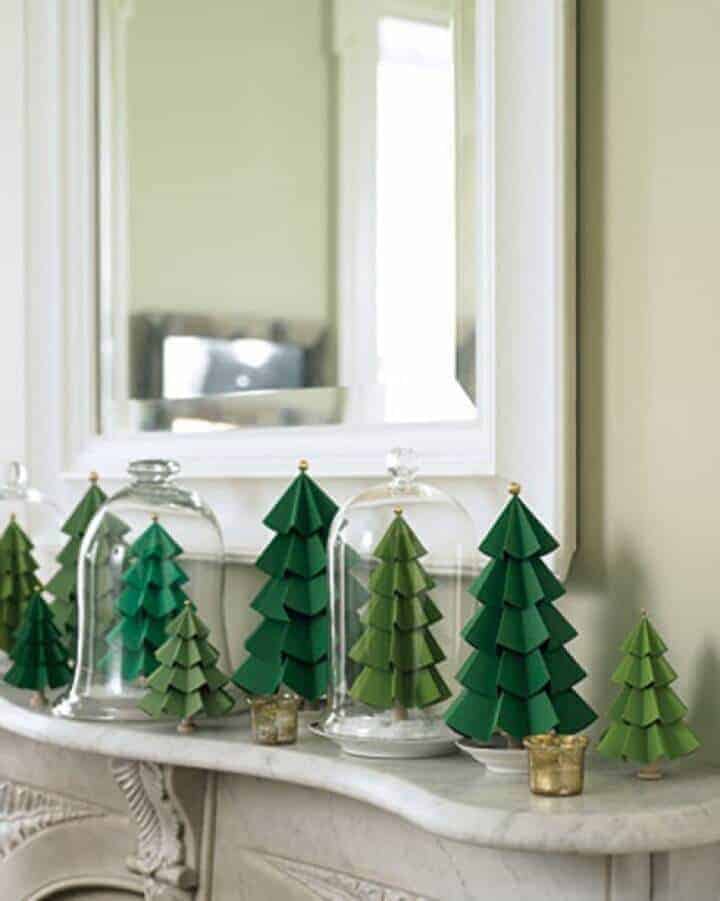 Candy Flower Vase
This can be done with any type of candy – use your imagination!  From Stonewall Kitchen
Makeado Christmas Tree
A creative twist on the traditional tree!  From Instructables.com
Candy Wreath
While this could take some time to put together – it will be worth the work!  Super cute from Live Craft Eat!!
Snowman Milk Jugs
I go through jugs and jugs of milk every week – I could have an army of snowmen jugs from Free Fun Christmas!
Like these? Check out some of my other holiday posts:
How to make a candy cane sleighs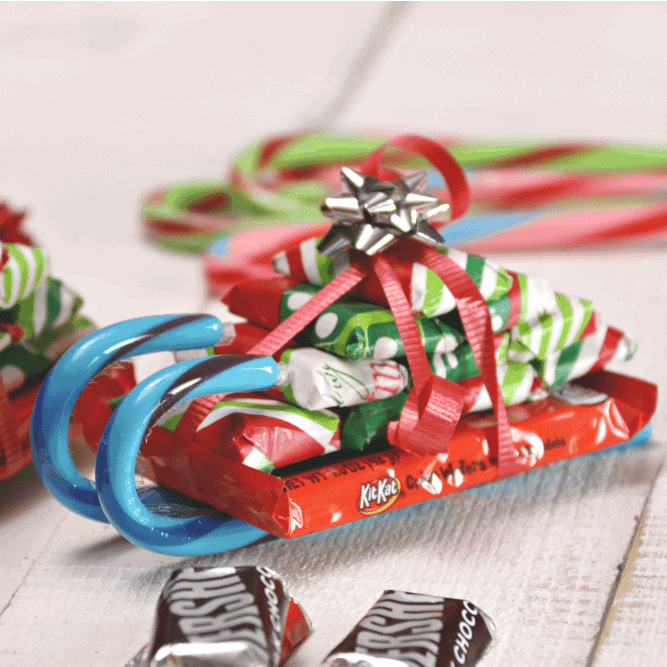 Love this super easy table decoration (source unknown…if you know the source, please email me!)
How great is this corner Christmas tree made from PALLETS! (source unknown…if you know the source, please email me!)
Do you have any great DIY holiday decoration?  You know the drill….share 'em!!
Sign up for the Princess Pinky Girl Newsletter and automatically receive our latest & greatest delivered right to your inbox! Follow Princess Pinky Girl on Facebook, Twitter, Pinterest and Instagram for all of the newest recipes, crafts, travels and updates!
If you make a Princess Pinky Girl creation make sure you take a picture and share it on Instagram with @princesspinkygirl ! I love seeing your masterpieces!