This post may contain affiliate links. Read my disclosure policy here.
The greatest part about the Walking Taco Bar is the clean up – I thought paper plates were easy to clean up – but believe me, this one is even easier!
We do a ton of entertaining and I am always looking for new ideas! When I say new, I mean easy and crowd pleasing!
Walking Taco Bar
When we entertain, we typically have a rather large crowd. Lately, we have gotten tired of the same old, same old ordering pizza and salads.
So, when my favorite hairdresser, Sophie, told me that she recently had a Walking Taco Bar – I could hardly wait to have friends over and try it! Well, this past weekend my wish came true, because it was beyond a hit!
Since we made the Walking Taco Bar the first time, it has become a family and friends favorite. Everyone can put exactly what they want in the bag and the best part for me is the cleanup!
What is a Walking Taco?
A walking taco is a deconstructed taco in a bag of tortilla chips.
It is like a taco married a taco salad and had a taco baby! It is great because you don't have to worry about individualized dietary needs because everyone creates their own walking taco!
One of the best things about serving the walking taco bar for a party or barbecue is that I put everything in disposable bowls and use plastic forks and with the chip bags acting as plates, there is virtually no cleanup!
This is really a great recipe for an outdoor summer party. It is easy and quick and you can prepare the majority of it before anyone arrives. That way, you can actually enjoy the party, rather than being stuck behind the grill making burgers.
As I said, it is also great for people with different dietary needs. As I mentioned, everyone can put exactly what they want in their bag!
Vegetarian – no problem! Don't like tomatoes – no worries! Gluten Free – skip the chips! Everyone is happy!
Then if you are looking for a great dessert to serve after dinner – check out my Ice Cream Sandwich Cake. This cake is my biggest crowd pleaser ever. My kids beg for it!
How to make a Walking Taco Bar
Making a walking taco bar may be one of the easiest meals you have ever made. Just get all of the following ingredients and put them each in their own bowl. Grab a bunch of lunch size or snack size bags of Doritos and put them in a big basket! Then, let your guests go at it!
Ingredients needed for the Walking Taco Bar Recipe:
Lunch or snack size Doritos
Ground beef, ground chicken or Ground Turkey (if you are having vegetarians, consider a veggie crumble)
Taco seasoning
Tomato
Green pepper
Red pepper
Lettuce
Onion
Our Homemade Salsa
Sour Cream
Shredded Cheese
Spanish rice
Guacamole
Walking Taco Bar
The greatest part about the Walking Taco Bar is the clean up - I thought paper plates were easy to clean up - believe me, this one is even easier!
Prep Time: 20 minutes
Cook Time: 10 minutes
Total Time: 30 minutes
Course: Dinner
Cuisine: American, Mexican, Tex-Mex
Servings: 4
Ingredients
1 pound Ground beef or Turkey
1 package Taco Seasoning ((The Doritos have a lot of seasoning so cut the amount of seasoning in half to avoid over seasoning))
4 1.75 Bags Large single serving bags of Doritos
1 Tomato
1 Green pepper
3 cups Lettuce (shredded)
1 jar Salsa
8 ounces Sour Cream
1 package Shredded Cheese
1 box Spanish rice
Instructions
Prepare the ground meat according to the directions on the taco seasoning package (use only about 1/2 of the seasoning packet), cook rice and cut all of the vegetables.

Cut the bag along the side, rather than opening at the top.

Add the ingredients of your choice.

Grab a fork. Dig in. Enjoy!
Nutrition per serving
Calories: 456kcal | Fat: 17g | Saturated fat: 9g | Cholesterol: 100mg | Sodium: 843mg | Potassium: 673mg | Carbohydrates: 40g | Fiber: 3g | Sugar: 5g | Protein: 30g | Vitamin A: 1810% | Vitamin C: 34.1% | Calcium: 88% | Iron: 3.8% |
Keyword: Cooking for a Crowd, Party Food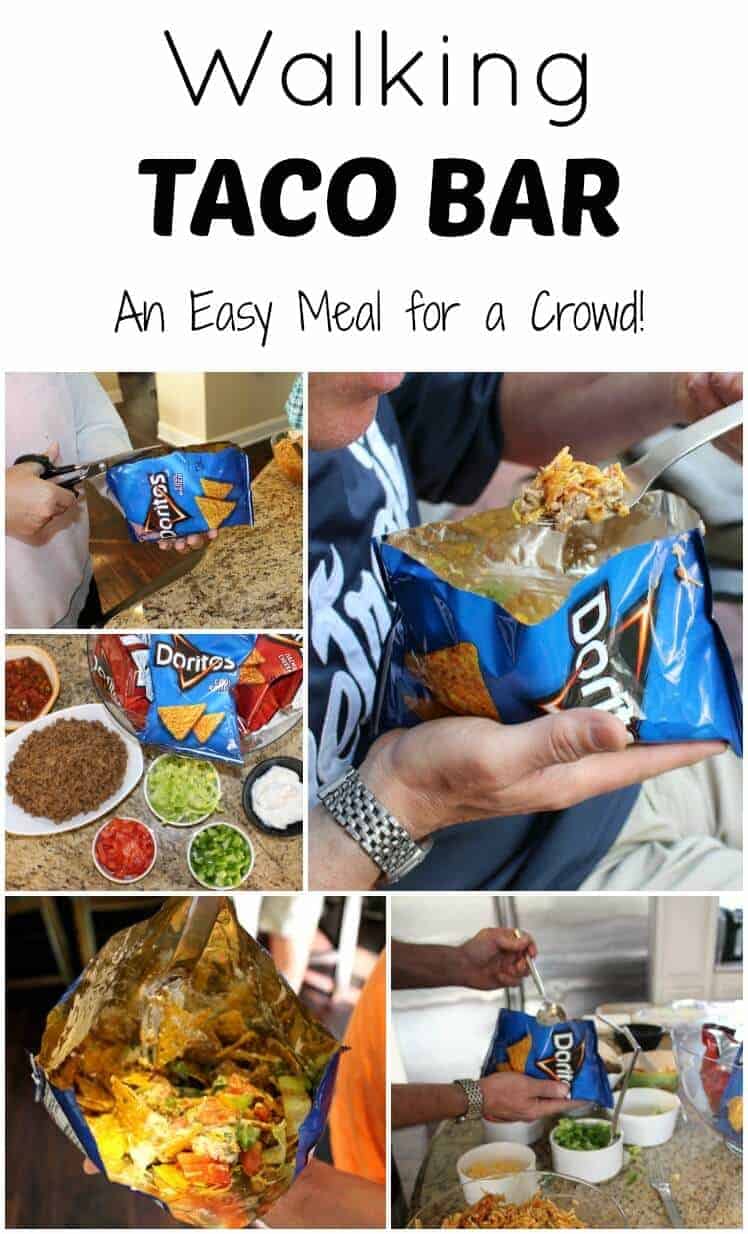 Now we just need portable side dishes! Looking for some other easy meals? Then click on the pictures below!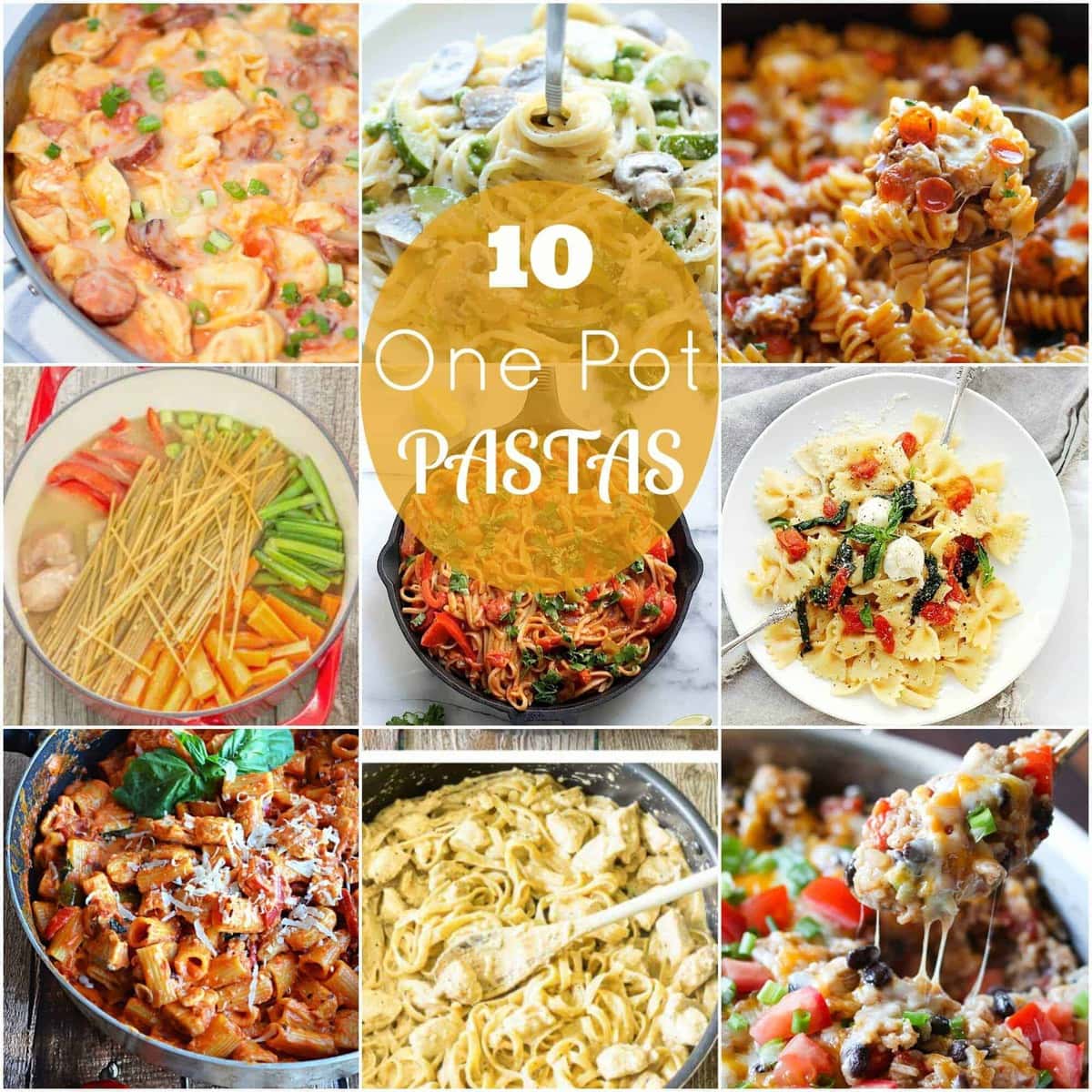 World's Easiest Vegetarian Lasagna
Originally posted May 2015
Sign up for the Princess Pinky Girl Newsletter and automatically receive our latest & greatest delivered right to your inbox! Follow Princess Pinky Girl on Facebook, Twitter, Pinterest and Instagram for all of the newest recipes, crafts, travels and updates!
If you make a Princess Pinky Girl creation make sure you take a picture and share it on Instagram with @princesspinkygirl ! I love seeing your masterpieces!