Throwing a party is a blast, but it can be a ton of work on the hosts. Planning a menu for a crowd, keeping drinks cold, keeping food hot – these things can stress you out. These party hacks and ideas are going to blow your mind and make your next party epic!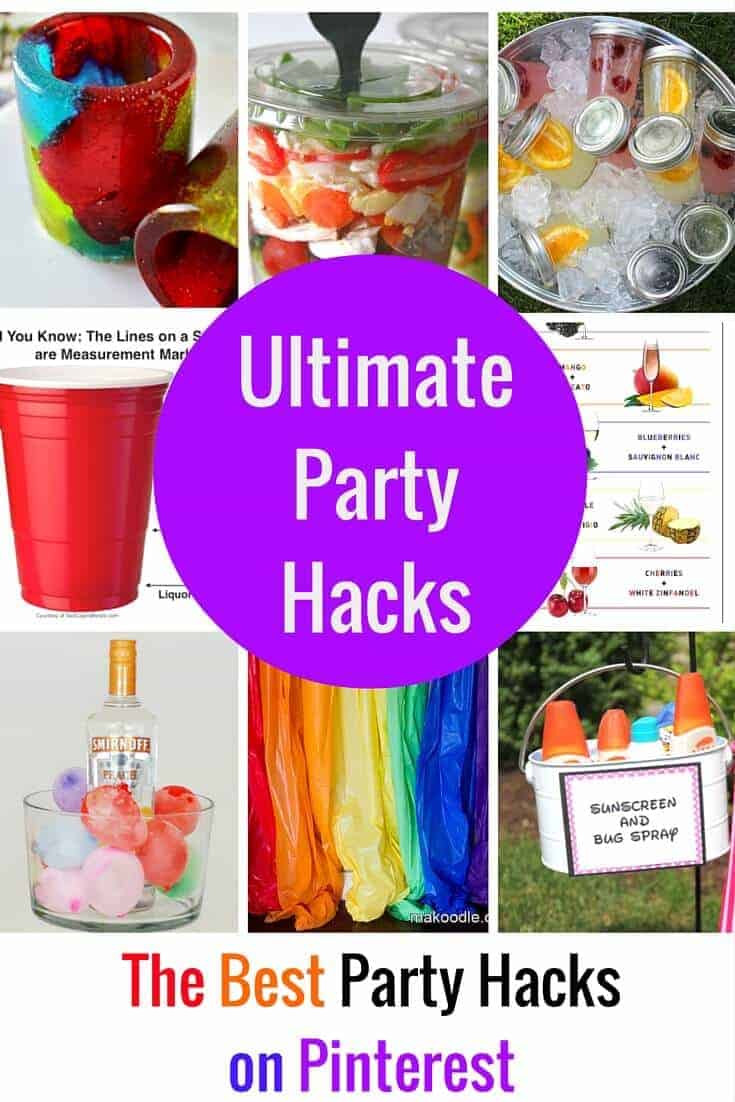 First, you will wonder why you didn't think of that first, but you will quickly transform those thoughts into when can I throw a big bash to show off some of these fancy projects.
They are simple, but oh-so creative and I know that you guys can pull these off without a problem. The most important part is to have fun creating these party hacks and enjoy your party, because I know that your guest sure will!
Let's see those awesome party hacks…
Love it! Pin It to your DIY or Party Board on Pinterest and SAVE it!
Follow Princess Pinky Girl on Pinterest for more Food, DIY, Travel & MORE!
Make your own Backyard Movie Theater! This is something we are DYING to do! How fun would it be, on a warm summer night, to gather outside and watch a classic summer movie? Check out this Guide on How to Make Your Own Outdoor Movie Theater AND Great Movies to Watch Outside!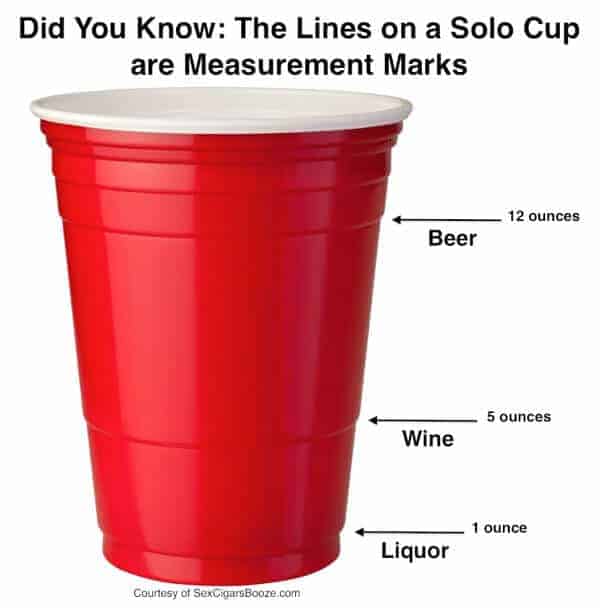 This one really surprised me! Did you know that the lines on a Solo cup are actually for measuring for different types of drinks?
Thanks Twit Pic for the enlightenment. (side note, I have been really over pouring my wine!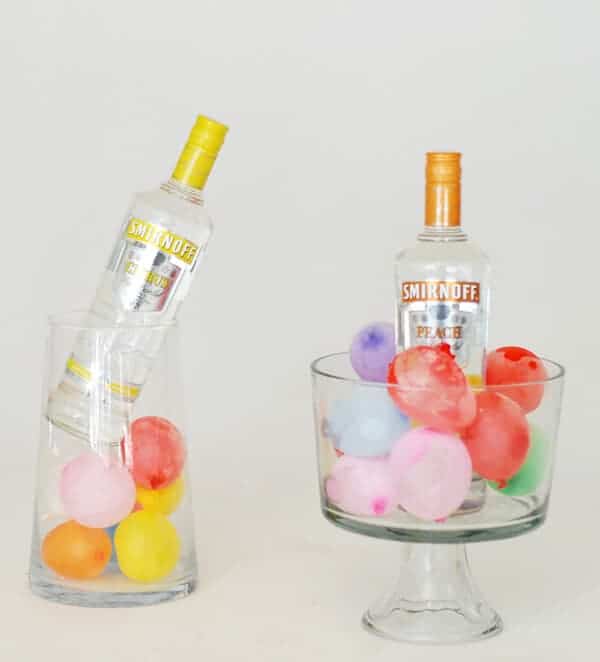 Not only is this hack by A Subtle Revelry very smart, it is so fun! Keep your drinks cold by freezing balloons filled with water. It looks super cute and is effective!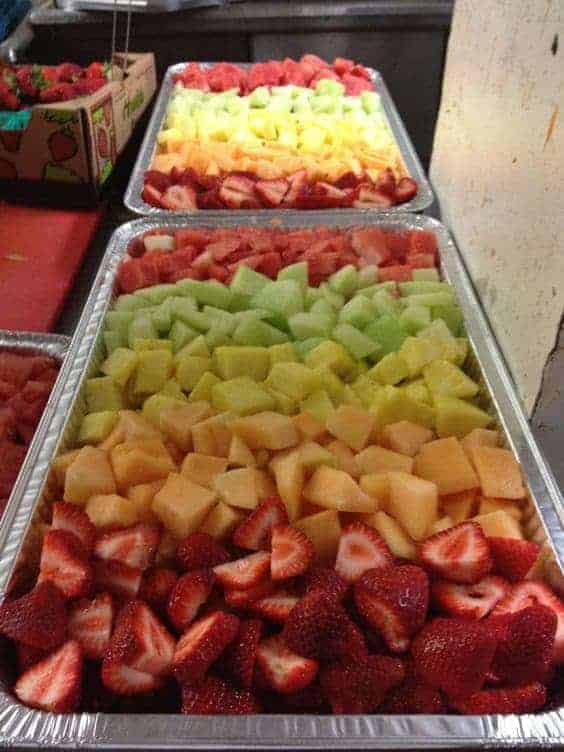 Are you having a large crowd? One of the things I hate doing is cutting up fruit, especially when I have a large crowd.
I can never find a bowl big enough to serve it in. Then I saw THIS idea for a fruit tray for a large crowd and I was like DUH – that is GENIUS!!
I don't know the source, so please let me know if you do and I will credit them!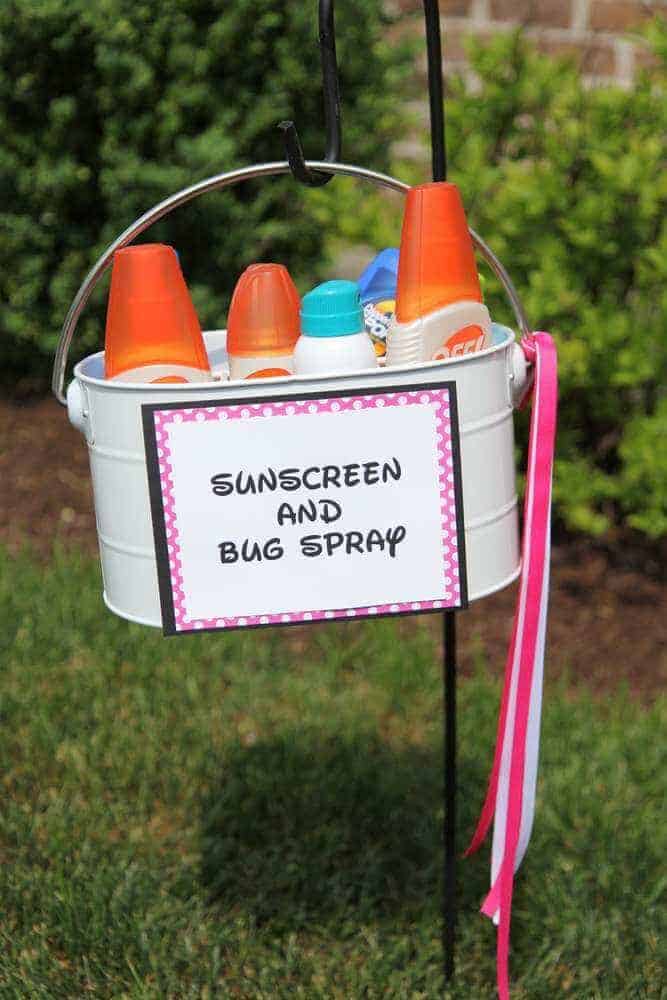 Most guest totally forget sunscreen and bug spray. Give them a hand with a great display like this one from Catch My Party.
What should you serve as a quick grab and go food for a large crowd? How about salad…. in a cup! What a great idea for picnics. 247 Low Carb Diner has cup up with a genius way to serve chopped salad.
Makoodle used plastic party tablecloths to make a quick, but colorful backdrop. How fun will this be for your DIY Photo Booth??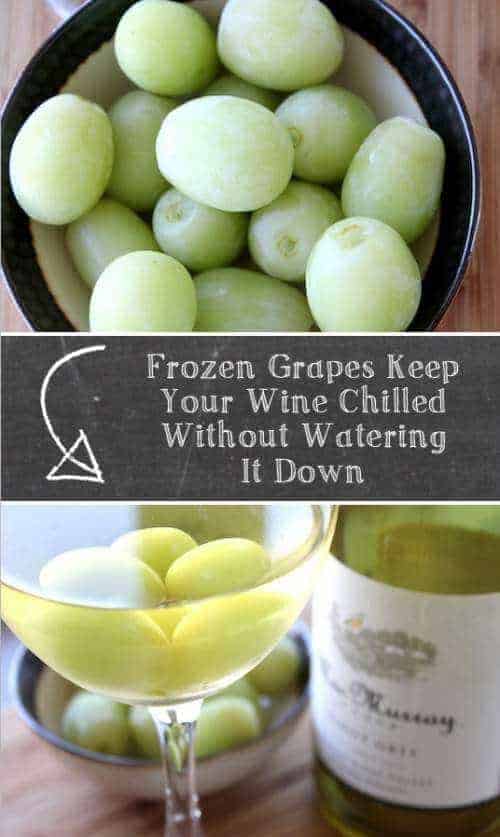 How do you keep wine chilled without watering it down? How about by freezing grapes! Thanks for the great tip Positive Med.
What's a great drink option for a large crowd at a party? How about mommy juice boxes?! Make an adult capri sun with this hack from 1000 Life Hacks.

We loved the frozen grapes idea so much, we wondered what other fruit would freeze well with other wines? House Beautiful shared this handy chart for the best fruit to freeze to keep drinks chilled.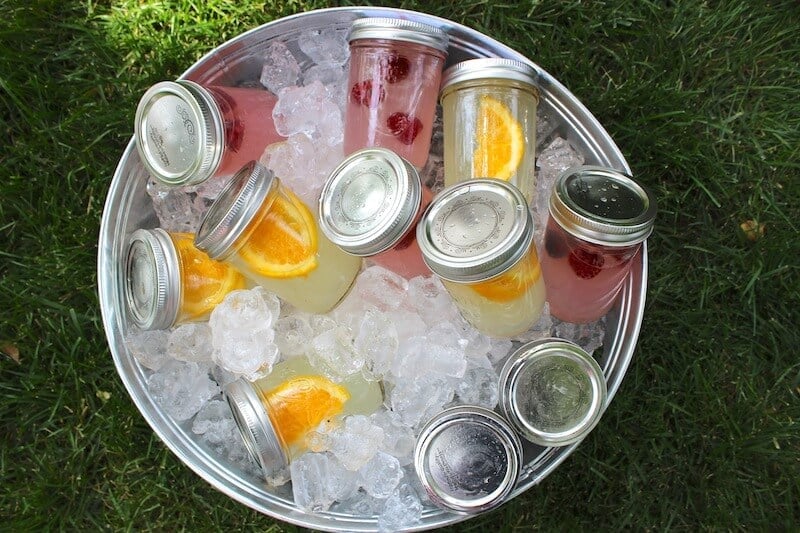 Don't want line ups at your bar? How about make ahead cocktails? W love this idea from The Chic Site for making ahead cocktails and keeping them cool in mason jars. Everything is better in a mason jar…don't you think?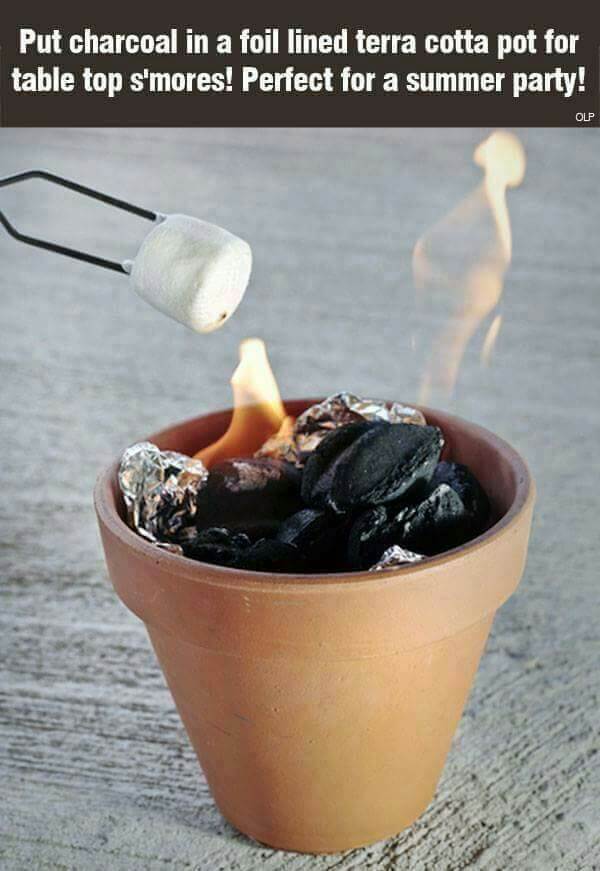 Don't have room for a large fire pit, but still want to make S'mores at your party? This is such an adorable idea from Lancaster Online for personal terra cotta s'mores fire pits. Great idea for a smaller backyard party!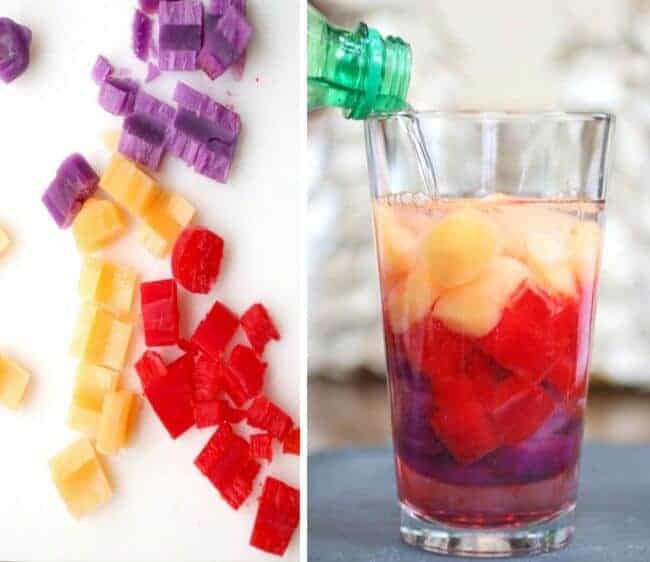 Love this idea for a colorful drink from Kids Activities Blog. Chop up popsicles! The kids will go crazy for this – OR better yet, chop them up and put them in an adult beverage!!! Just sayin'!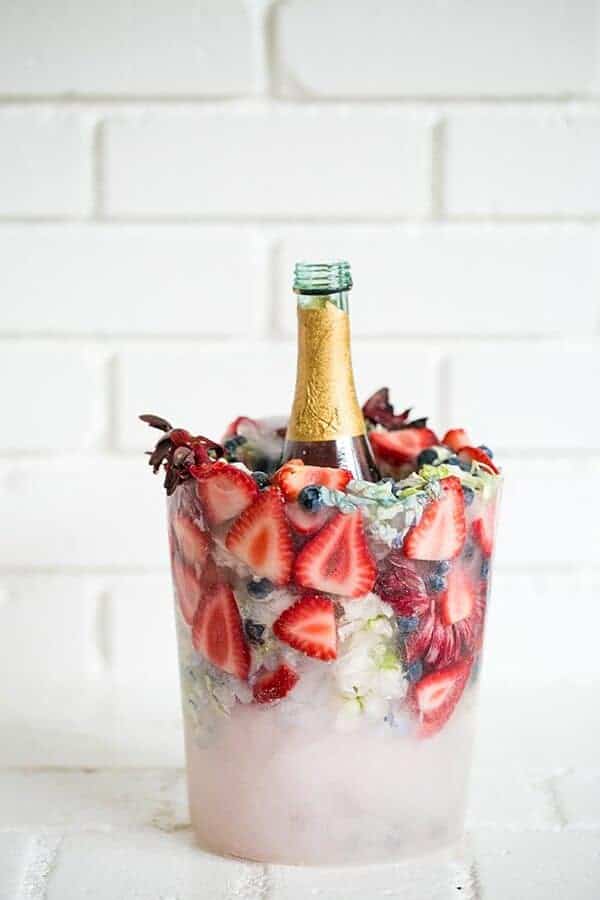 Make an ice bucket…out of ice (and flowers and fruit!!) from Sugar and Charm.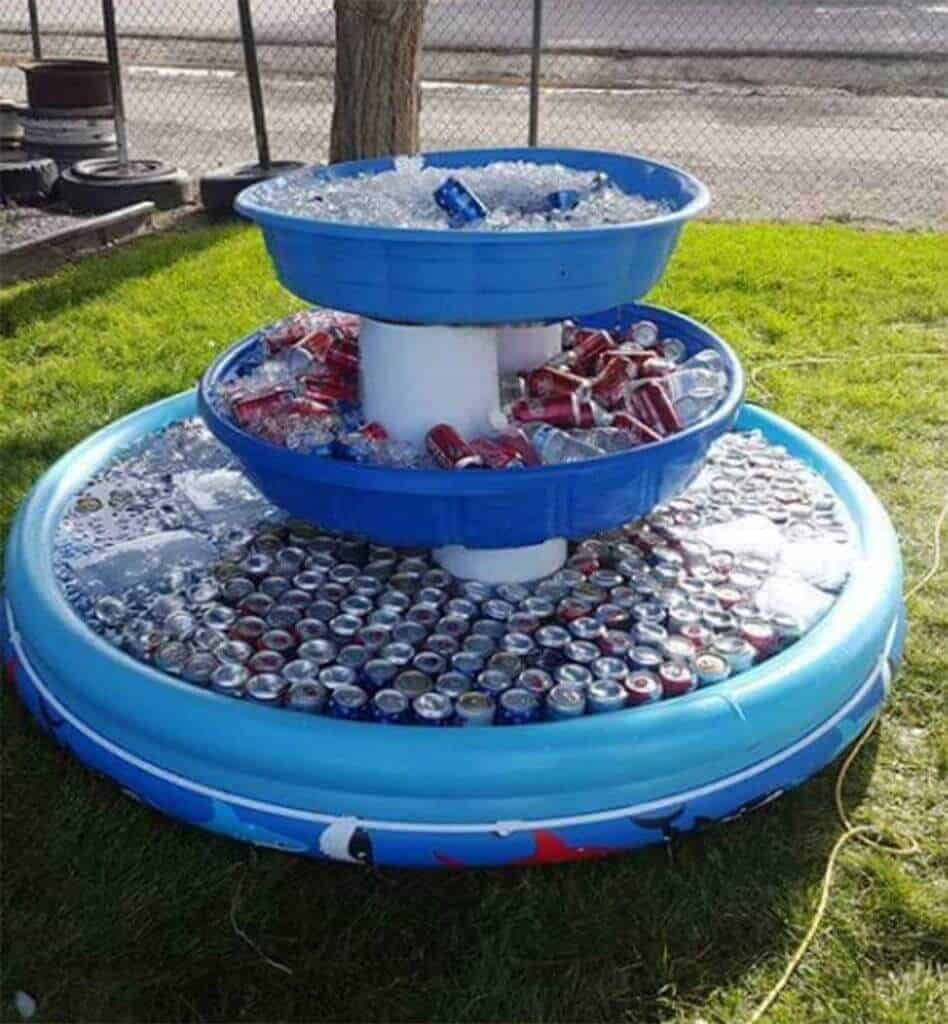 Genius way to serve drinks for an outdoor party or barbecue! (I don't know the source for this, if you know it, please email me and I will credit them for this amazing idea!)
Finally, join my melting obsession and make DIY edible Jolly Rancher shot glasses. So much fun!
Looking for some other fun ideas for your party? How about some great DIY outdoor games