Wondering what to watch on Netflix? Here are the must-watch Netflix shows for 2018
Looking for something to binge watch? Check out our list of Must-Watch Netflix Shows for 2018!
Just like that, 2018 is in full swing and we're crushing some serious family goals – like trying to avoid the flu and binge watching all of the latest Netflix shows.
While being sick is never fun and I wouldn't wish it on anyone, it has definitely resulted in a lot of snuggle time and chicken soup. It's also given us a chance to check out previews for some of the amazing must-watch Netflix shows for 2018.
Must-Watch Netflix Shows for 2018
Netflix Shows For the Kids
We loved The Trolls Movie, so when my kids saw that Netflix had created an original series featuring our favorite pint-sized characters, they were thrilled! Trolls: The Beat Goes On! premiered January 19th.
The first season of A Series of Unfortunate Events aired in 2017 and the second season is set to debut in March 2018. If your kids like mystery with a hint of scary, this is the series for them.
It's perfect for tweens! If your younger kids want to watch it, I would suggest previewing it before they do. It might be a tad too scary for your little ones.
Family life is filled with ups and downs and teens everywhere will be able to instantly relate to the new Netflix Original, One Day at a Time. As a mom, I love the smart comedy and obvious message of family love. It's a great series that both you and your teen will agree on!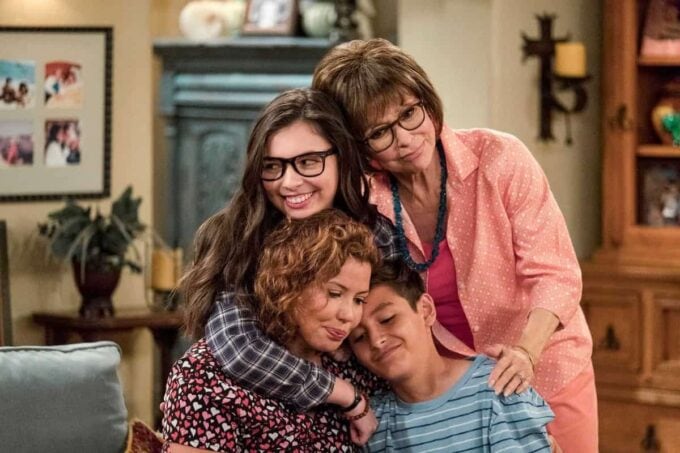 A remake of the 1960's show, Lost in Space is a new Netflix Original that's perfect for the whole family. The Robinson family ends up stranded and must rely on one another for survival. A show that encourages families to work together?! Yes, please! It's due to premiere later in 2018, so keep an eye out for it.

Netflix Shows For the Adults
Netflix knows that after the kids go to bed, it's chill time for parents everywhere. They must be parents too, because they've come out with great, must-watch options for the older crowd as well! Here are some of the ones I'm looking forward to the most.
I'm especially excited to see the new science-fiction series, Altered Carbon, that's debuting February 2nd. It's all about human consciousness being digitized and transferred from body to body – totally creepy! Check out the trailer for it here and then get ready to watch it Friday night after the kids are in bed!
If you're looking for another science fiction show to binge watch, Black Mirror is a definite must-see. There are four seasons to catch-up on!
For those of you who are looking for part-comedy, part-horror, you're in luck, because Drew Barrymore and Timothy Olyphant will be returning to Netflix for a second season of The Santa Clarita Diet. You'll never look at a real estate agent – or a diet – the same way again!
And, if you're like me and love the guilty pleasure of binge watching reality shows, Queer Eye is coming back in all of its makeover glory on February 7th. There are five fabulous new guys and the trailer looks amazing! Honestly, this is one of the shows I can't wait to curl up in my pajamas and watch, because it's got that feel-good vibe that, after a long day, I just need.
Ugly Delicious, a new cooking-type show premiering February 23, looks like another feel-good, we're-all-in-this-together type of show that I'm excited to watch. Reality shows just seem to draw me in!
To mix things up, I'm always eager for a well-written crime drama series, so Seven Seconds is also on my list of must-watch Netflix shows for 2018. It's about the murder of a teenage African-American boy and the cover-up that takes place after his death. The acting in the trailer looks superb. It's definitely a "watch after the kids are in bed" show though, as it's rated TV-MA.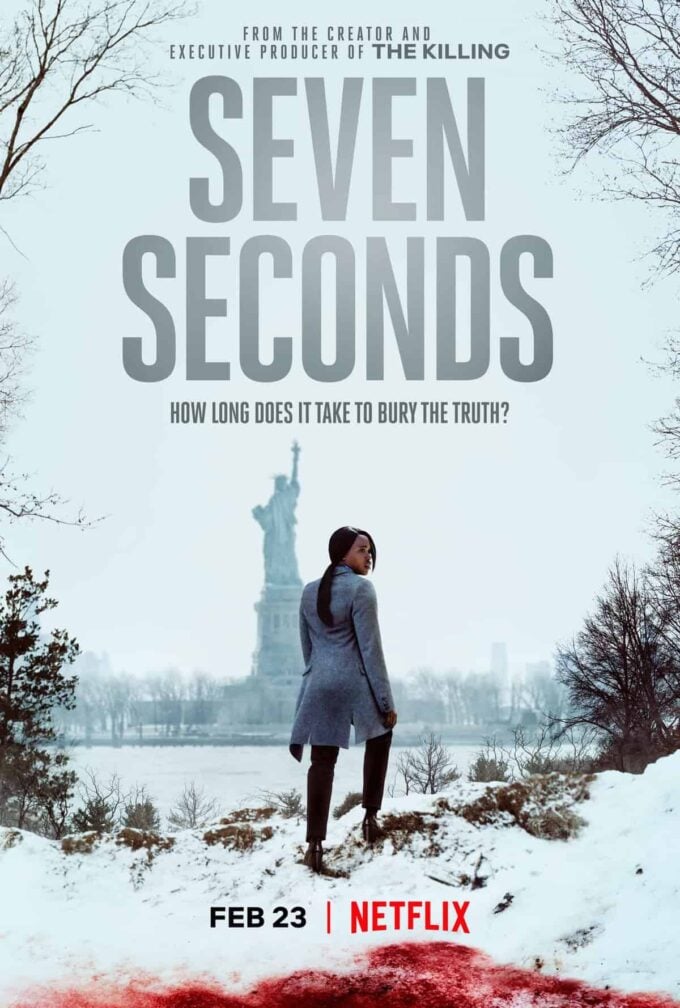 Whether you're looking for a feel-good show, a riveting crime drama, a family-friendly movie, or a date night flick, Netflix delivers in 2018. There are so many new, original shows and new seasons of old favorites to choose from that there's never going to be a shortage of things to watch this year.
So, grab some popcorn or snack mix, turn down the lights, and get ready for the ultimate Netflix binge watching weekend. I can't wait to find out which shows are on your must-watch list for the year!
I am very excited to be a member of the Netflix Stream Team! That's right – I am a lucky girl – Netflix provides me with their amazing streaming services and I get to tell my kids "sorry, I can't help you right now, I am working", while watching The Crown!! #STREAMTEAM
Disclosure – This post is part of a sponsorship partnership with Netflix – all opinions are 100% my own.