These easy muffin tin recipes are great for breakfast, dinner and dessert! Batch cooking rocks – freeze them and pull them out when ready! Everything is better as a mini!
The Best Muffin Tin Recipes
Pin each one of these to your Pinterest Boards and SAVE THEM!!
Follow Princess Pinky Girl on Pinterest for great Recipes, Crafts & More!
Does your muffin tin only get pulled out on the occasional batch of cupcakes or muffins? After today, it may be getting a lot more use.
There are so many easy and delicious ways to make other things for breakfast lunch and dinner. I can't wait to share all of the fun recipes that I've found.
I love that some of them are great for freezing later and popping in the microwave for a quick heat up. Batch cooking really does rock. It also is fun to be able to make a miniature version of some of your favorite meals and no one has to share!
Let's see those yummy muffin tin recipes…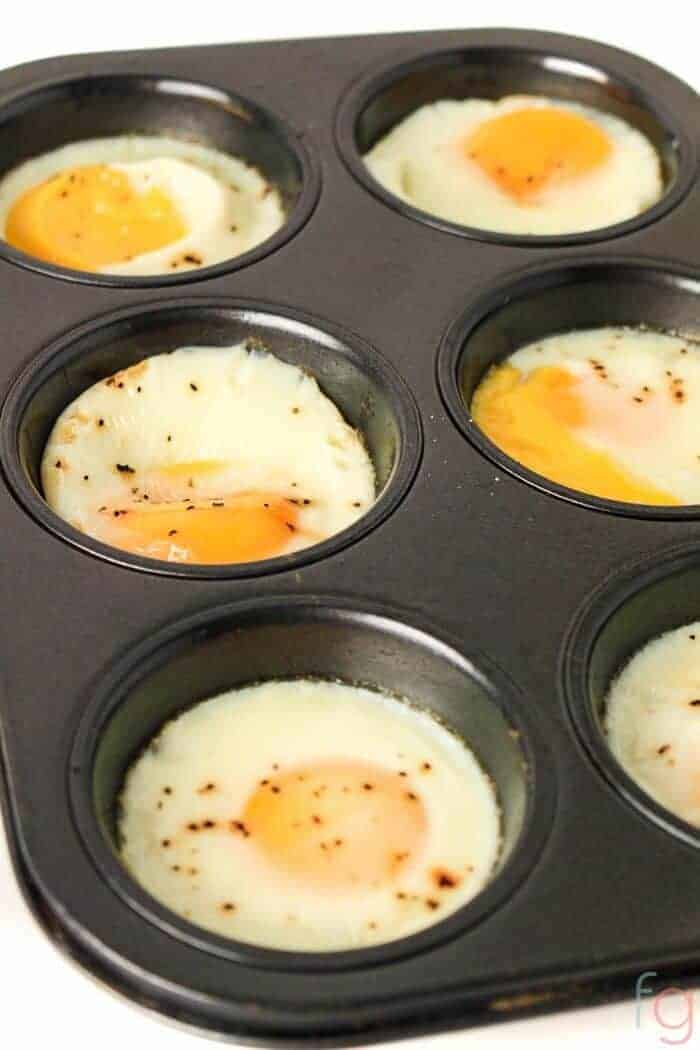 These Eggs in a mini muffin tin recipe is such a smart idea from Frugality Gal!
She whips up a batch of eggs and fills each cup of the muffin tin with one egg, bakes and then stores them in an airtight container in the refrigerator.
That is genius and only one pan to clean up and healthy food in the fridge. They make egg sandwiches with them. I'm totally going to do this!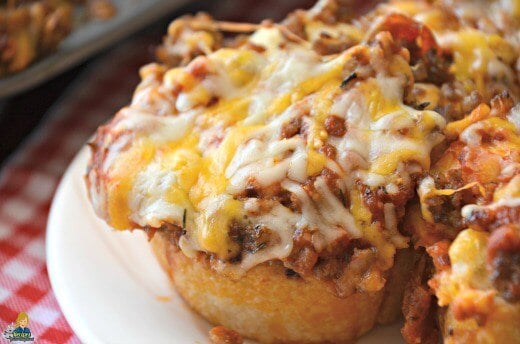 We've shared these super easy Pizza Muffins on Princess Pinky Girl before and they get pinned over and over again. We just love muffin tin recipes at Princess Pinky Girl and this is one of our faves!
There is a reason why… they are so good! Just use frozen dinner rolls as your base and build them the way each member of your family likes them. Everyone wins and gets to have their favorite pizza toppings!
Scattered Thoughts of a Crafty Mom shows us how to use our favorite or her amazing meatloaf recipe and transform it into individual Mini Meatloafs Muffins from a Muffin Tin!.
This is a crowd pleaser for the kids at her house and I'm sure it would be the same at mine!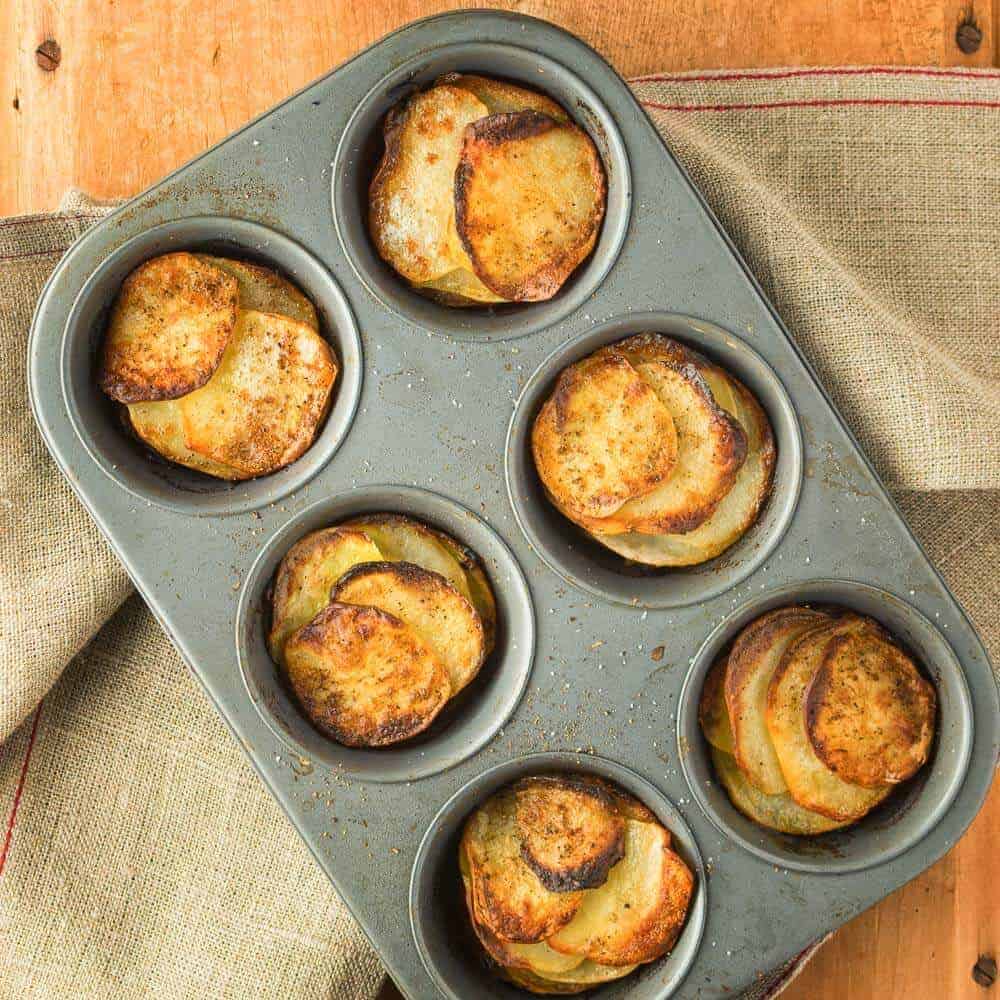 Now for a fancy treat. Grab your sharp knife of mandolin and make great use of potatoes and fix Muffin Tin Potato Galettes. Doesn't it just sound super fancy?
Glebe Kitchen shows us how and shares their recipe on how to to cook them and season them perfectly. This is would be a great side dish to go with steaks on the grill or even chicken!
Corn dogs are a big deal in my house. My boys love them.
They love them on a stick, them love them bite sized. When I decided to try to make my own – as a mini muffin, of course ('cause I love anything as a muffin) – I thought that would would surely be good, but I wasn't prepared for down right delicious!
So we now know that Mini Corn Dog Muffins are a hit at any table and at any get together. My favorite part is that they can be whipped up in twenty minutes start to finish and this mama can use all the time in the world when she can get it!
Muffin tin recipes ROCK!
Ok. I absolutely love bread pudding and making it in a muffin tin is pure genius on the part of Home Made Interest.
What is even cooler is that she was able to make different flavors with the cavities of the tin. You have to go check out how she makes these…. yum!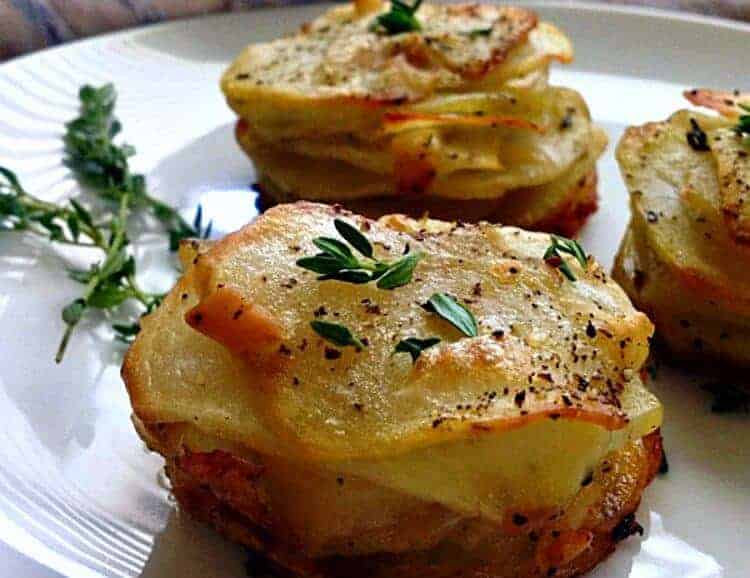 Where are all of my smoked gouda lovers out there? This recipe is for you.
Whip up a batch of stacked smoked gouda potato stacks to serve with your favorite main dish. Anything made with gouda by A Gouda Life has to be good!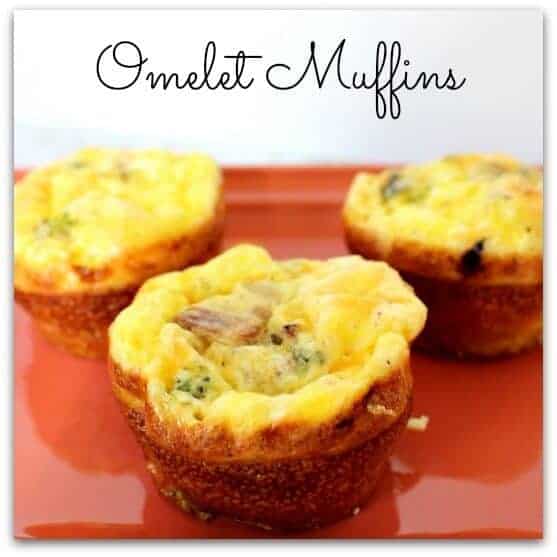 This is another recipe that we love at our house…. Omelet Muffins. They are super simple to fill and bake ahead. When we need them in the morning, we just take them out of the fridge and microwave them.
They are so filling for the kids and you can add in some extra protein and veggies to start their day out right!
Blender Happy makes these individual S'mores Muffin Tin Ice Cream Cakes.
They are like tiny little masterpieces of everything you love, summer, marshmallows, ice cream and the list goes on.
Can you imagine presenting this dessert at your next dinner party? It would be a hit! Everyone will want the recipe that is for sure and half the fun will be making it! What a fun idea.
This is a brilliant idea from The Wholesome Dish. She makes these oatmeal bakes that are individualized for each member of the family and includes their favorite toppings.
These are super easy to just pop in the freezer and then they are ready for on the go mornings, when you are super pressed for time. I love this idea and these baked oatmeal muffins are healthy and super filling for those long days when.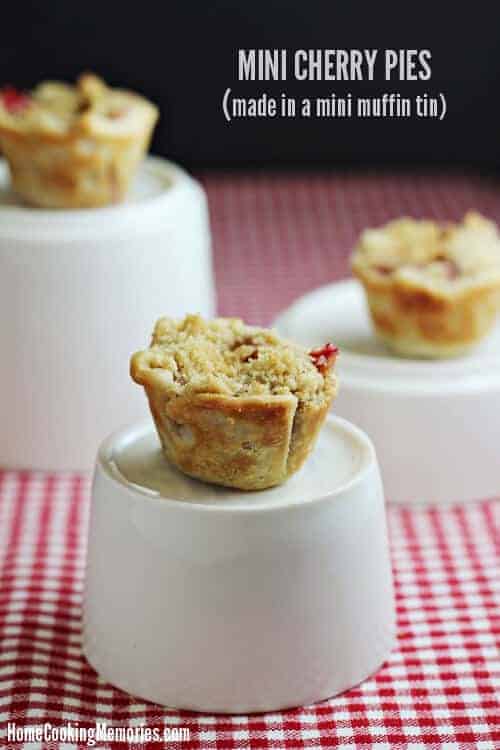 Home Cooking Memories shared these absolutely adorable mini cherry pies. Don't you love these? SO very American.
This time you'll need a mini muffin tin to make these treats. There isn't anything cuter than miniature version of an all time favorite pie.
I can just see these going like hot cakes at a Summer barbecue, can't you?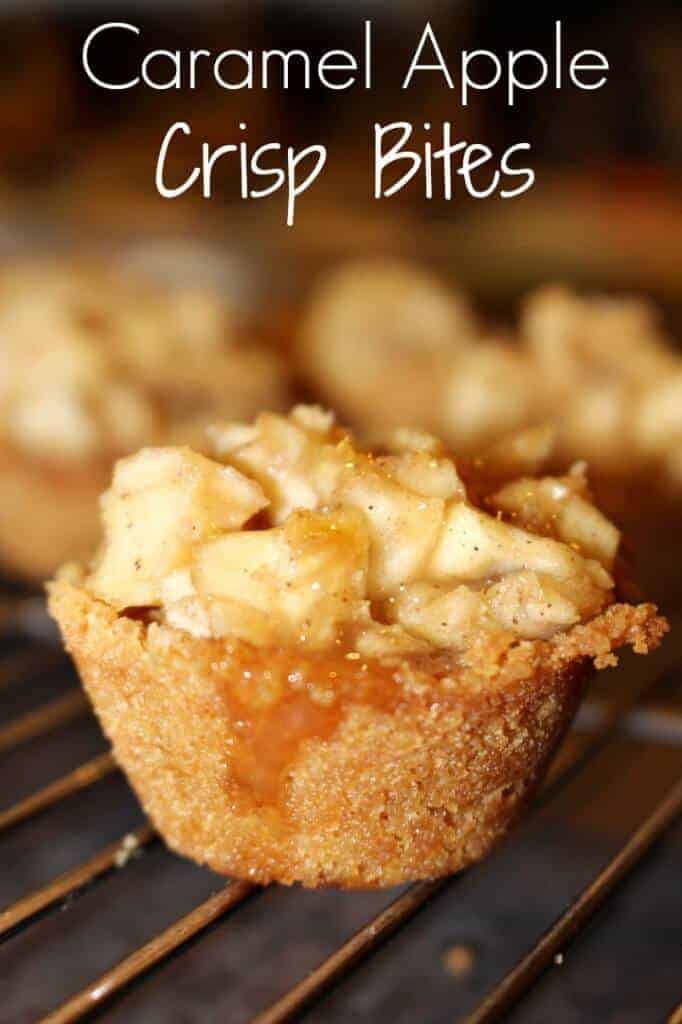 Here is one more great recipe for your mini muffin tin. These are our FAMOUS Caramel Apple Crisp Bites – they are like mini apple pies!
Whenever I have an extra apple or two on hand, I love to whip these up. They are a family favorite and one of the most popular recipes on my site!
I know you'll want to come back to these so be sure to pin them for later…