Easy indoor activities for kids – Snow Days and Rainy Days can be long days so here are some great EASY INDOOR ACTIVITIES for kids
Winter, spring, summer or fall – it doesn't really matter what time of the year it is, we are always looking for fun indoor activities for our kids!
Here in Michigan, once the cool weather hits, we spend a ton of time inside. My kids love there video games, but we like to find alternatives for them to do – some good old fashioned games!
Do you rack your brain trying to think on non-electronic ideas to keep your kids entertained?
Check out these amazing ideas for some fun and easy indoor activities for kids. Be sure to click on the links to see how to create them and visit the sites for some other amazing ideas!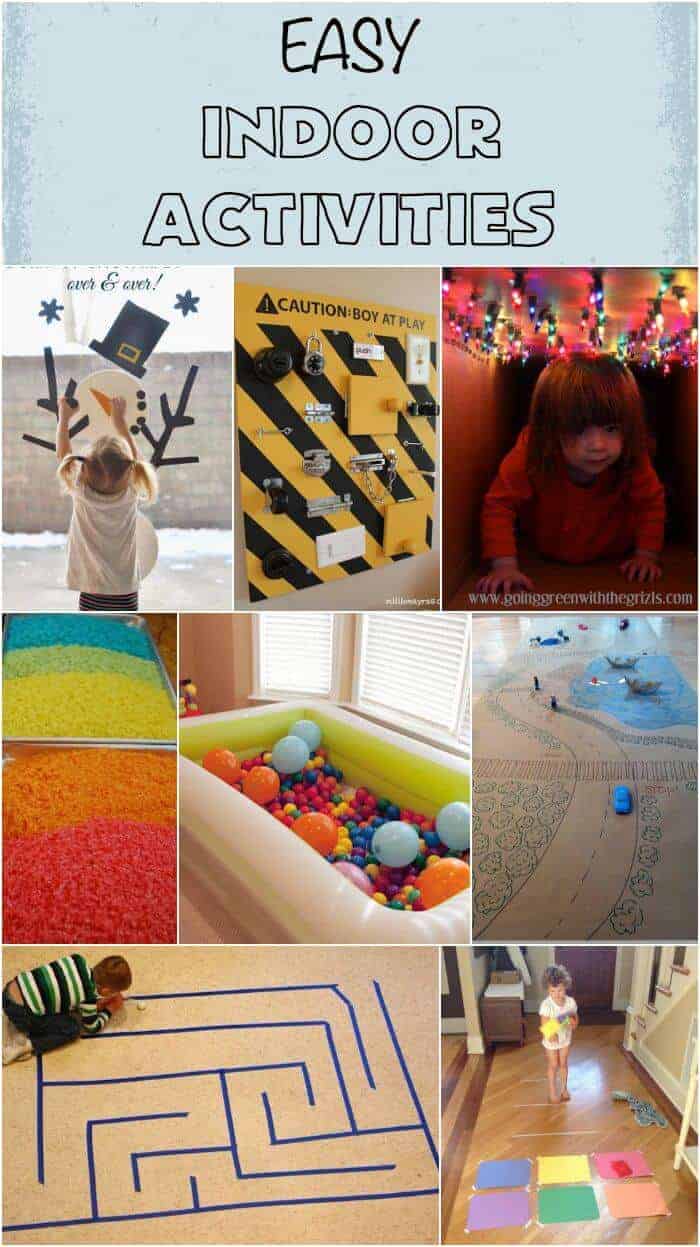 We absolutely love this idea! This Rainy Day Activity Cube from My Mini Adventure. It looks super easy to make and it would be a really fun family activity! Even better – make two of them and have each person incorporate both dice into their turn!! Love this!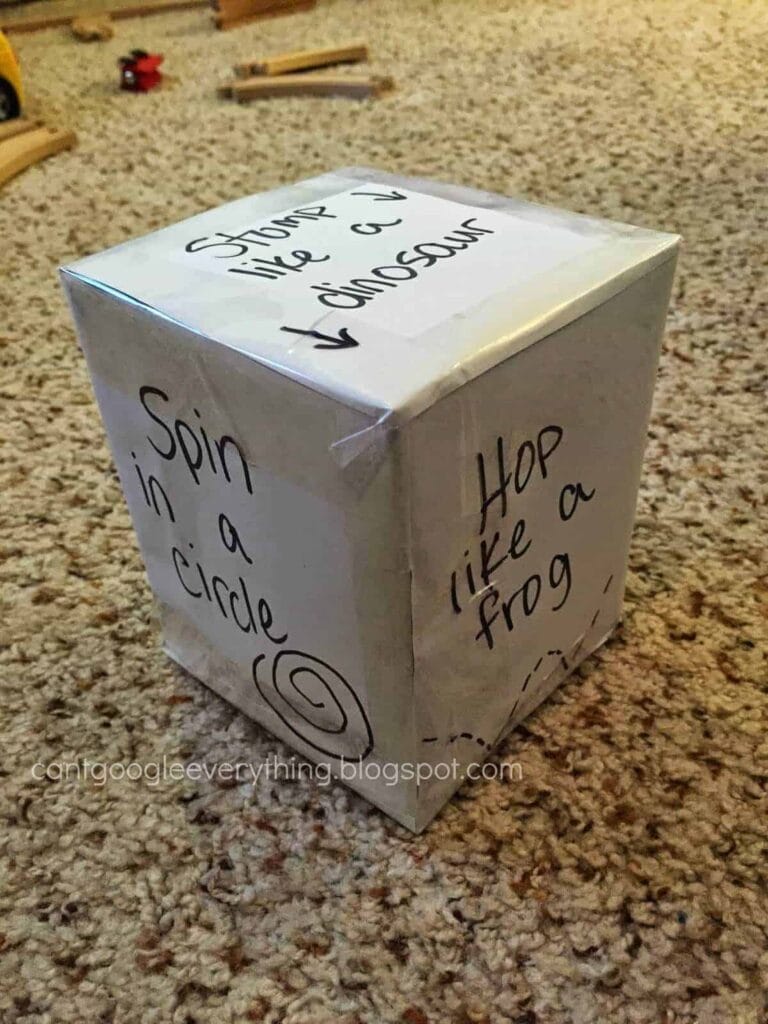 There are TONS of DIY play dough recipes out there, but this one is the best play dough recipe that we found! Check out Domestic Superhero's no fail way to make your own play dough!

Hours of entertainment with this easy to remove ROAD TAPE (affiliate) – you could easily have a new course every time you use it! Adhesive tape road sticks to walls, floor, table – take it anywhere to keep the kids entertained. Find it here: https://amzn.to/2jRitgb
The possibilities are endless with this Butcher Paper Activity Car Mat from Boy, Oh Boy, Oh Boy Crafts – How cute is this – first they draw it, then the color it and then they play on it! Easy to make and super easy to clean up! (they will probably take longer making it than playing on it, but it is all a good time consuming activity – right?)
Make a Busy Board! From Millionayres – this is my fave! I mean how creative is this! Who would have thought that the best toy would actually come from the hardware store!! This will give your little one hours and hours and hours of fun!
Hours of fun making a fort with an Indoor Light Tunnel from Homespun Aesthetic – what child wouldn't love to play on this!!! Have you ever given your kid a big box to play with? I swear, when we got a new refrigerator, my boys played with for at least a month. They made up soooo many games with that box. Then, when it finally gave in and collapsed….. they played with it flat!! The lights that this cardboard box game to a whole different level of fun!!! They may never, ever come out!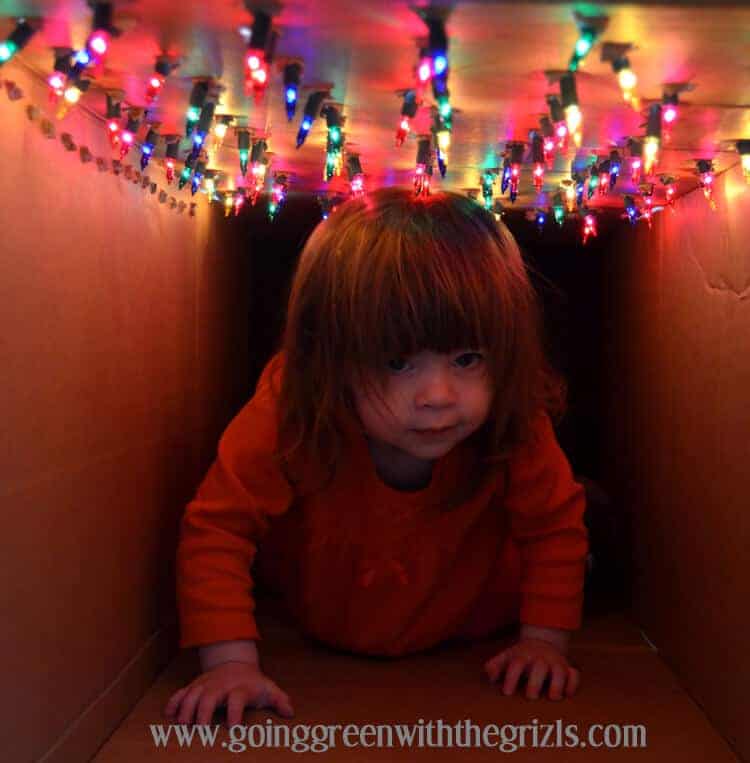 Make your own Ball pit from This Wonderful Life – this is hands down genius! DIY ball pit! I mean come on! A blow up pool and some balls = mom can almost sit and read a book! They will LOVE this for hours and hours, days and days, months and months – if you need any book recommendations – just let me know! You are going to have all the time in the world with this indoor activity!
Create your own Indoor Bean Bag Toss Game from Play at Home Mom – it floors me all of the great ideas that people come up with just using some tape! What kid wouldn't love this game? AND there are so many different ways your could change it up – colored paper, numbers, alphabet….. the list goes on and on and on!
Make Rainbow Rice! from My Kitchen Escapades – my kids love this activity! Pull out the old tupperware that no longer has the matching tops and let them transfer it from one bowl to the other – if you grab a few of those aluminum disposable pans from the grocery store, they make a wonderful noise (to the kids, not necessarily to you) when you spill the rice in there – this also works great with dried pasta!
Make a Maze Game out of painters tape from Rachel Swartley – again… tape….. if you don't have painters tape in the house, put it on your grocery list – it is totally worth the investment! I love this game – grab a ping pong ball and a straw and this one will for sure tire them out!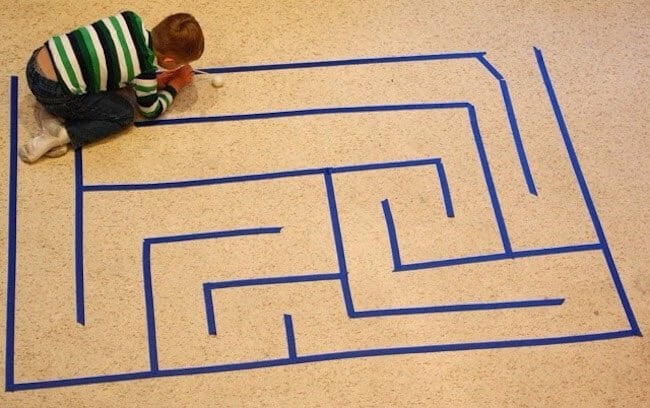 Get some exercise with Indoor Balloon Tennis from Listotic – Balloon tennis is SO much fun – if you haven't ever played it – you must try it. See how many times your kids can hit it back and forth!
If you are like me, you don't love going out in the snow – so build an INDOOR SNOWMAN from Growing a Jeweled Rose – What a super fun way to make a snowman without having to step foot in the snow (and this makes a really cute window decoration!!)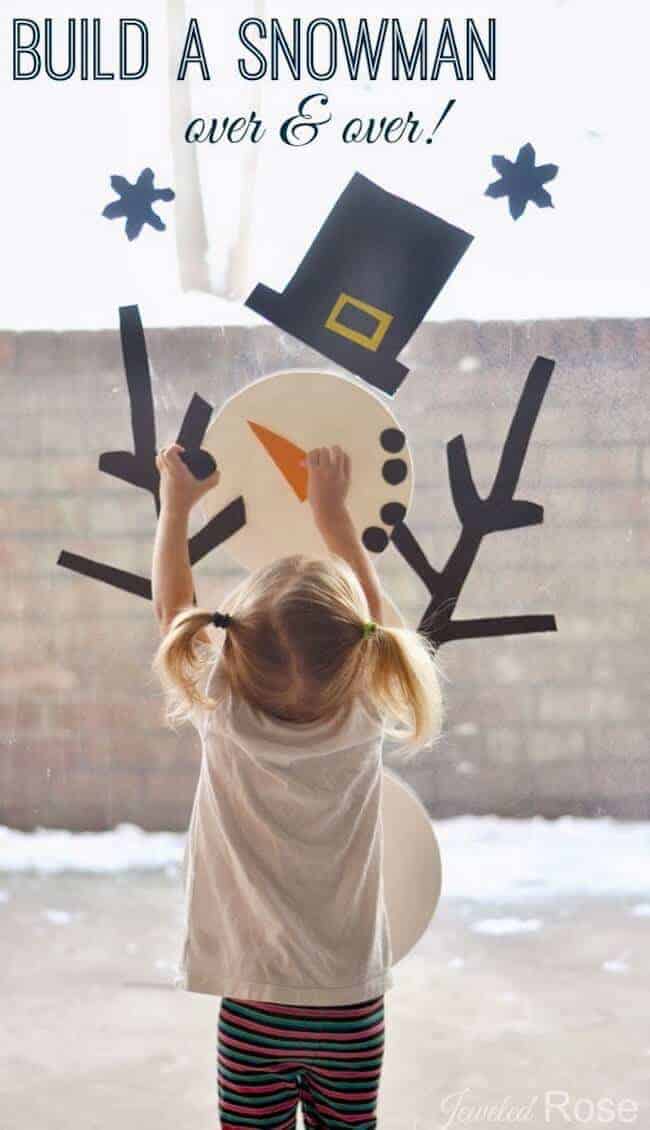 Create your own Blow Racing Game from Almost Unschooler – this is another fun one! You can even make your own minute to win it type of game with this!
Create a CARDBOARD GARAGE!! How much fun would your kids have making this! – this may require some adult help, but let their creativity go wild and create their own garage (pair it with the road tape and you are gold!)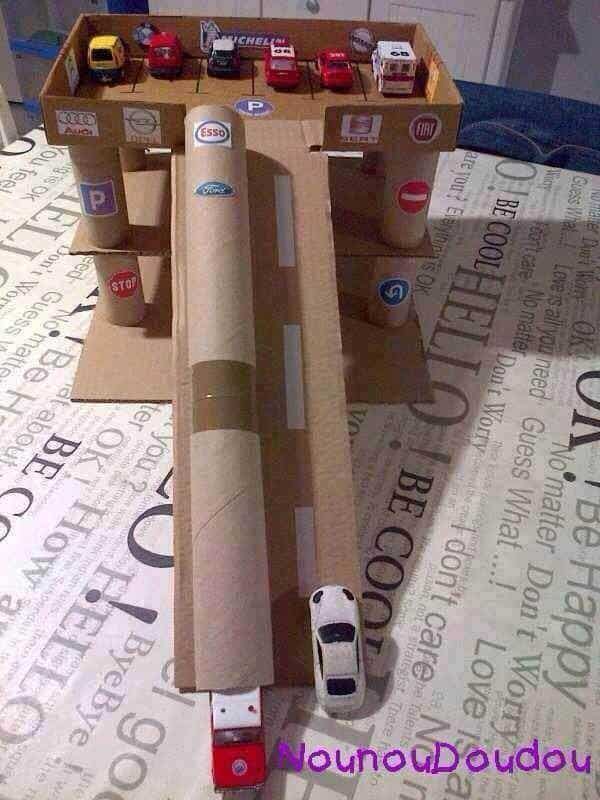 Looking for more ideas for those cold winter days? Click on the pictures below:
Looking for more indoor activities – we have a ton!!