We all need some new and creative activities for our kids to help keep our sanity! The days are getting shorter and colder. For many of us that means more time in the house.
We are all guilty of the easy fix – you know what I am talking about…screens. Xbox, iPad, TV, computer… The kids are happy, I can get some things done around the house – easy, yes….but it's time to get creative!
I decided I would compile some ideas of some creative indoor activities to try out this winter! They all look easy (always important for me) and fun!!
I am always looking for more ideas – if you have any fun indoor activities, PLEASE let me know!!"Laser" (Yarn) Obstacle Course from Ingspirations
It's like Mission Impossible in the hallway – don't forget to put a "treasure" at the end! (I wouldn't necessarily put this by a railing!!

Masking Tape Race Track
Who knew masking tape could be so much fun!

Target Golf
This is such a fun and easy idea to pull off!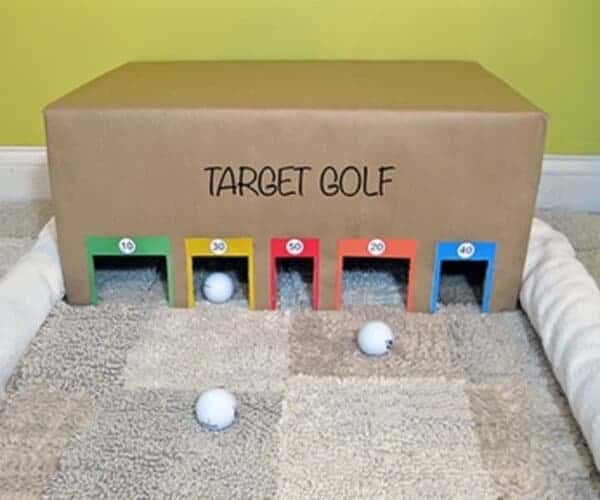 Cardboard Box Slide
*Mom disclaimer – I am not responsible if there is a trip to urgent care.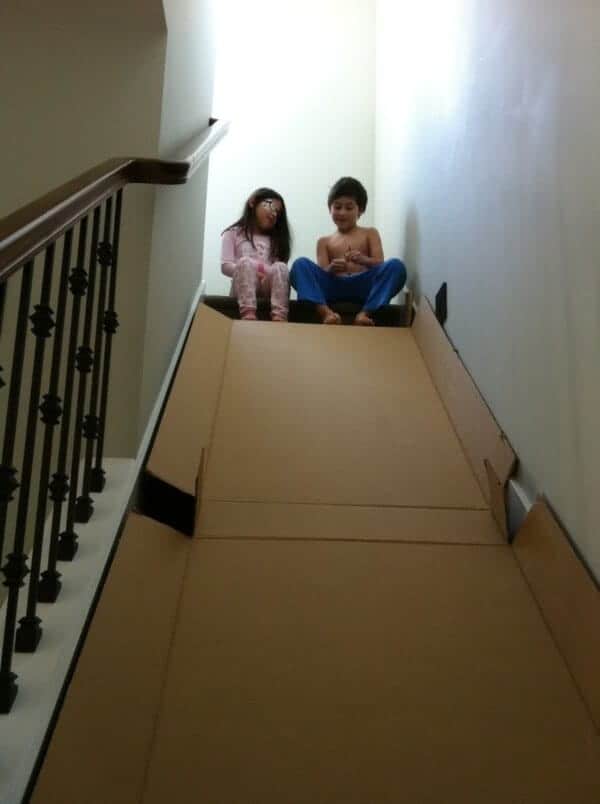 This is one of those "why didn't I think of that" ideas!
Okay, so this isn't indoor – but it totally will be fun
Here is the indoor option!
Make a Ball Pit – from Cup of Autism
OMG I want to play!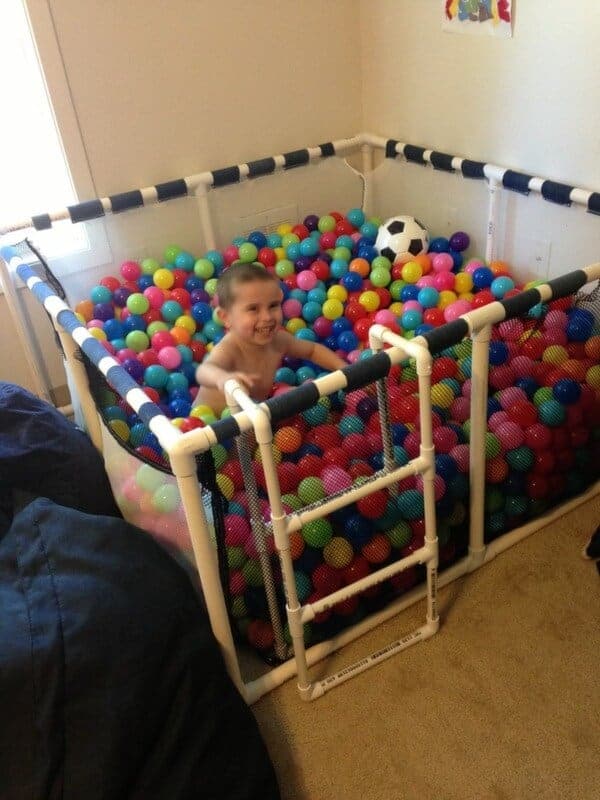 Who doesn't love a good 'ole fashion game of hopscotch?
Lego Wall
A mom can dream – this would be months, no years, of entertainment!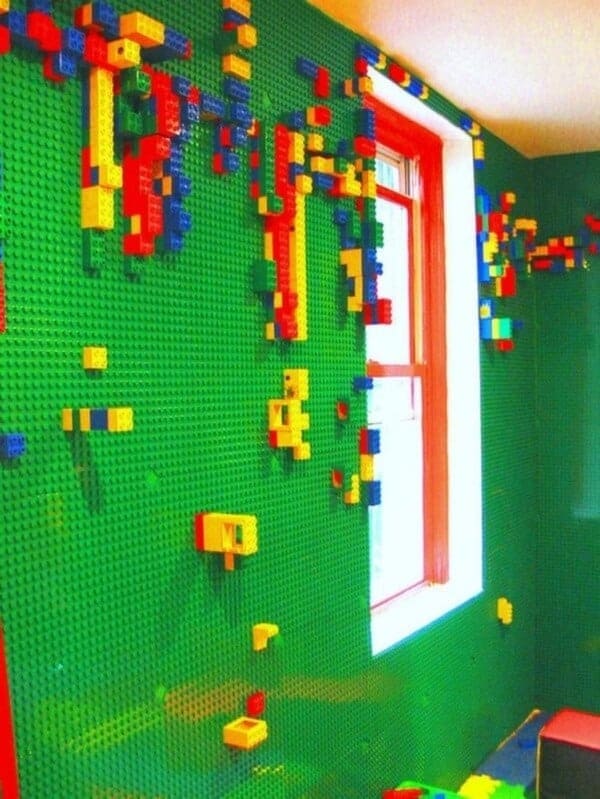 Check out some of my other favorite posts!