Packaging can make all of the difference – it is all about appearance. The same things is true with holiday gifts…. it's all in the presentation!
We all have a holiday gift list that goes on and on and on. Sometimes it can get overwhelming and very expensive! So I have compiled a bunch of great DIY holiday gifts which are both inexpensive and adorable – remember, it is all about presentation!!!
/div>
DIY Peppermint Sugar Scrub
This Peppermint Sugar Scrub is so easy to make and the perfect DIY gift to give to friends and family. Only 3 ingredients needed and about 10 minutes to make!
Chalkboard Mug
This is SO cute! All you need is a dollar store mug (or you can splurge and go for a little nicer one), some painters tape and chalboard paint – and you can make this adorable chalkboard mug. Check out witandwhistle.com for detailed instructions.
source: witandwhistle.com
Hot Chocolate in a Jar
All gifts look better in a jar!
source: bridalguide.com
DIY Hand Dotted Tumblers
This is something that I could even do! I see these tumblers at Home Goods all the time. This would be a great girlfriend gift!
Box Full of Joy Cookies
Use alphabet cookie cutters to create creative word cookies (Joy, Happy, Love… you get the idea). Just arrange them in a box with some pretty tissue paper and you're done! Delicious and adorable!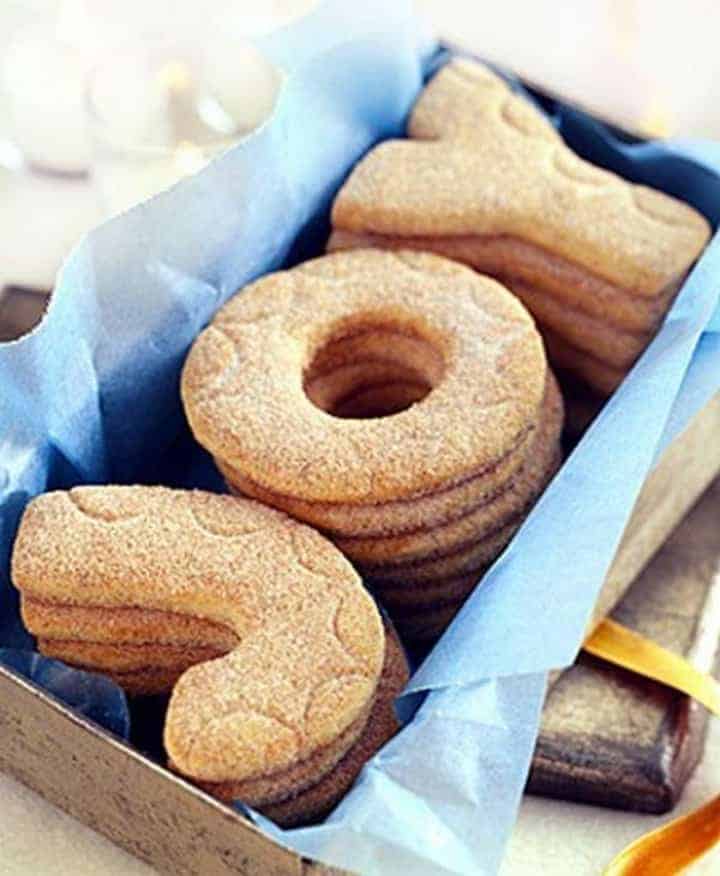 Cake Stand
This is great! I always see these super cute plastic plates and bowls at Target or Home Goods, but never would have thought of doing this! They are glued together and then accessorized! So smart and costs less than $10 to make! This would be a great teachers gift!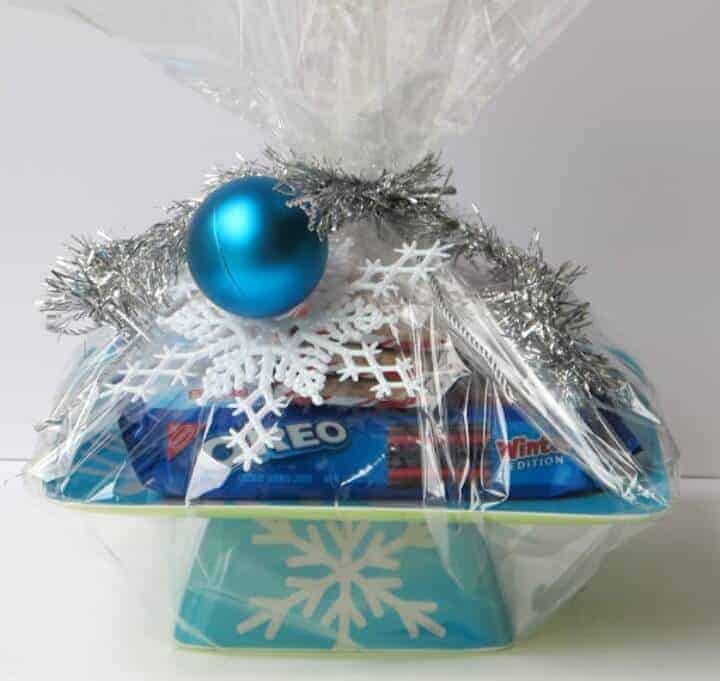 source: thecreativityexchange.com
Mistle Toes
This is so great for your girlfriends – young or old, who doesn't like a little pampering?
source: ivyinthebay.com
Reindeer Hot Cocoa Cone
These are adorable and easy to make! Check out savvysavingcouple.net for an easy how-to!
source: savvysavingcouple.net
Candy Cane Suckers
Great and inexpensive gift even for a big group of friends – pass them around the office – they will surely not disappoint! (great for Valentine's Day too!!)
source: notsoidlehands.com
So, I am super excited to try these DIY gifts out – I would love to hear about some other DIY holiday gift success stories. Share!!!
Looking for other great holiday ideas?
Click here for Easy Christmas Cookies
Click here for Easy Holiday Decorations!