These Christmas Sugar Cookie Blossoms will rock your world!
Who doesn't just adore Christmas Cookies? Christmas cookies are one of those things that just make me happy. I don't know if it is the sprinkles or what…I just cannot resist a good and
homemade Christmas cookie
! That is why I absolutely am obsessed with these Christmas Blossoms Sugar Cookies (some will call them Thumb Print Cookies). They are everything Christmas cookie wrapped into one delicious treat – they have the sugar cookie, the sprinkles and they are topped with a delicious Hershey's Kiss – what could be better than that – answer: nothing! These Hershey Kiss Sugar Cookies, which I like to call "happiness in a cookie" will be your new favorite! If you want to see some other really great
Christmas Cookies
, check out this helpful round-up – these were the BEST I found on Pinterest!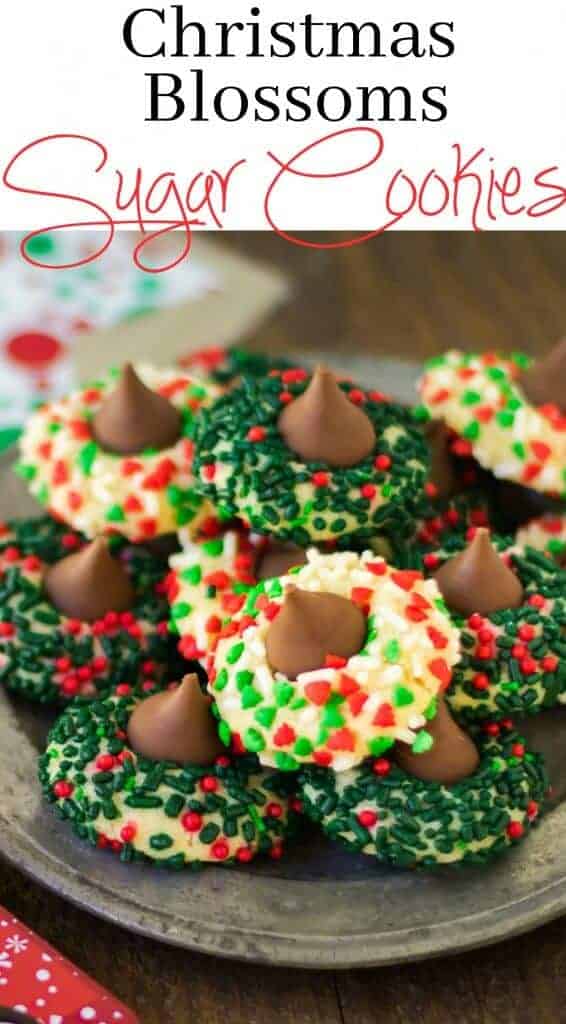 Here is what you need:
10 tbs butter, room temp
1 cup sugar
2 egg yolks
1 tsp lemon extract
1 tsp lemon zest
1 1/2 cup flour
3/4 tsp baking powder
dash of salt
Hershey kisses
Here is what you do:
Preheat oven to 350 and line a couple of cookie sheet with a silicon baking mat or parchment paper.
In a bowl mix the flour, baking powder and that dash of salt (set aside).
In a separate bowl, cream the butter and sugar until soft – (a couple of minutes on medium/high speed should do the trick.)
Add in the yolks one at a time, mixing it thoroughly each time.
Next, add the lemon extract and zest and mix until combined.
Slowly add the flour mixture and mix until well combined. If the dough is a bit sticky to the fingers, chill for 30 minutes to an hour in the refrigerator.
Roll the dough into 1/2 inch balls (I used a cookie scooper) and then roll in your favorite sprinkles.
Bake for 8 minutes, or until the bottom is very slightly turning golden brown. Keep an eye on the cookies, so don't want to over bake them! They still need to be soft to the touch, when you remove them from the oven.
Allow them to cool for a couple of minutes before adding the kisses. Gently press the Hershey Kiss in the center of the cookie and immediately put the pan in the fridge, so the chocolate doesn't melt over the cookies. Keep them in the fridge until the cookies are completely cool.
Store in an airtight container in the fridge.
 Makes about 18 cookies.
 Love them? Great – let me know! Share pictures of YOUR cookies with me on
Instagram
!
Looking for some other great Christmas treat ideas? Check out some of these super easy and delicious options!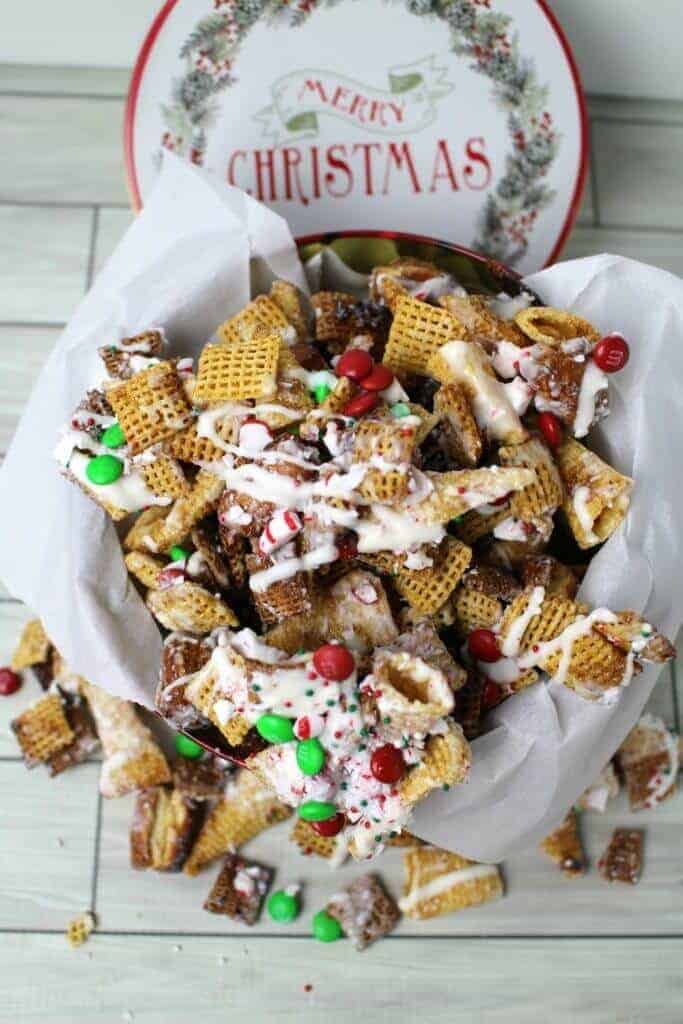 Sign up for the Princess Pinky Girl Newsletter and automatically receive our latest & greatest delivered right to your inbox! Follow Princess Pinky Girl on Facebook, Twitter, Pinterest and Instagram for all of the newest recipes, crafts, travels and updates!
If you make a Princess Pinky Girl creation make sure you take a picture and share it on Instagram with @princesspinkygirl ! I love seeing your masterpieces!