It's hard to imagine a more picturesque and heavenly place to vacation than Vermont. The Green Mountain State brings all of our favorite things together and makes the perfect vacation spot. There are so many amazing things to do in Vermont.
Vermont truly offers something for everyone. Whether you are looking for an outdoor and active vacation or you want to relax and shop in its quaint towns – there is truly something for everyone!
The Best Things to do in Vermont
This post and trip were sponsored by Vermont Tourism and Cabot Cheese, all opinions are 100% my own.
That's right – there is so much to do in Vermont! Hiking, biking, spa-ing (is that a word)? Shopping, water sports ….Oh wait, I don't think I mentioned the food! The food is amazing. Great restaurants, breweries and ice cream everywhere! Also, do you love cheese? Well, Vermont is full of dairy farms and if you are a fan of cheese…. you have found the right place. One of our favorite stops was to the Cabot Farmers' Store where we could sample more than 30 variety of cheese! I was in cheese heaven.
While Vermont is a small state, there is a lot to see. So you will want to choose your base wisely. Montpelier is the state capital and Burlington is probably the biggest city, but we chose to stay in Stowe. Stowe has so much to offer with hiking, biking, swimming and more. Not to mention the charming town and covered bridges!
Where to stay in Stowe
There are truly accommodations for every budget. We stayed at the Top Notch Resort, which we loved. It was a mid-sized resort with an intimate feel, but all of the perks of a larger resort. The restaurants where great, we enjoyed the bar area and had a wonderful breakfast. We loved the huge fire pit and the spa was unbelievable! I had one of the best massages of my life (ask for Katie, she was great!). There is hiking, biking, tennis, skiing right at your fingertips. Best of all, the location is perfect for getting around and seeing the sights.
There are tons of options that will fit your needs. Want to camp? Vermont has more than 100 campgrounds and 8,000 campsites.
Bed and Breakfasts are also a great option in Vermont. We went to dinner one night at Edson Hill, which is a B&B and restaurant. Let me tell you, the food was amazing, the view was unbelievable and the accommodations looked adorable (we will totally be staying here next time we come!). Chip and Joanna Gaines would give this place their Fixer Upper seal of approval!
What to do in the summer in Vermont
There is no shortage of activities in Vermont. I mentioned a few, but did you know that Vermont has more than 1,000 miles of hiking trails? What about their statewide network of biking trails (renting bikes is always a favorite of ours). For those hot summer days, there is canoeing or kayaking…too much work for you (me too)… how about river tubing!
After a long day of enjoying the outdoors, there is no shortage of breweries and my favorite stop, which we made multiple times, was at the Vermont Artisan Coffee and Tea. I cannot even describe to you the deliciousness of their Maple Latte and lavender muffin!
A trip to Vermont wouldn't be complete without going on the Ben & Jerry's Factory Tour. It is about a 30-minute tour with a very happy ending – ICE CREAM! After seeing the history of Ben & Jerry's and seeing how it is made, you get a very generous sample of their ice cream and the tour only costs $4!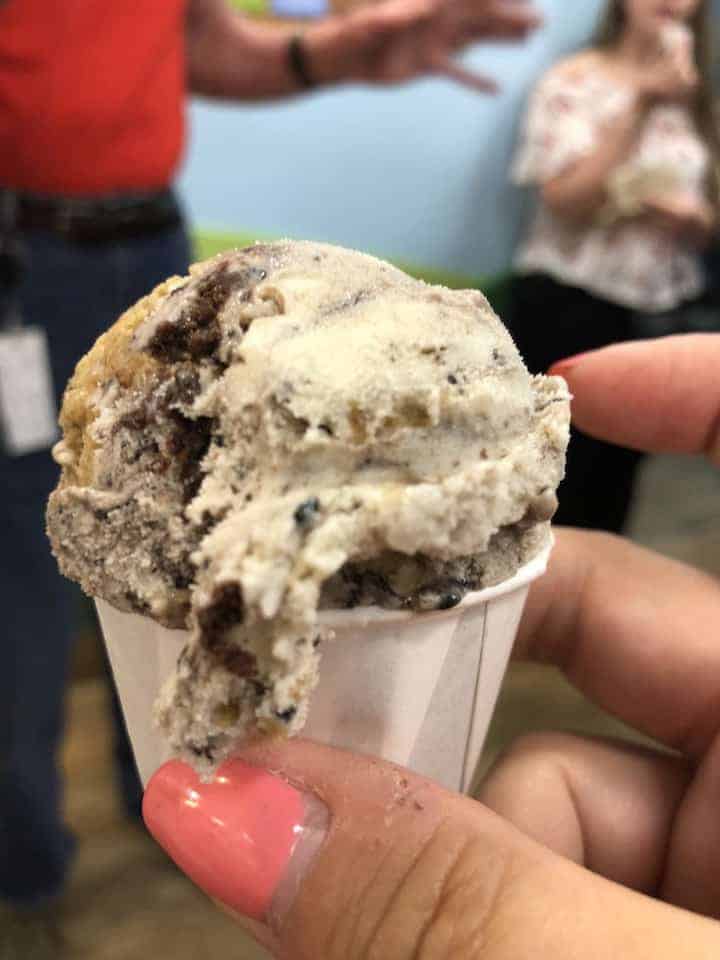 The tours are every ten minutes and we walked right in and only had to wait about 15 minutes for our tour. Be sure to check out the Flavor Graveyard where the ice creams that just didn't make it go to rest in peace. It was a fun and delicious stop!
We had the good fortune to have the opportunity to visit the Fairmont Farm, one of the 1,000 in the Cabot Cheese co-operative and got a really cool tour of the farm. If you have an opportunity to do something like this, we highly recommend it! ANNND we got to see a baby calf that had been born only an hour before we got there! It was a once in a lifetime opportunity!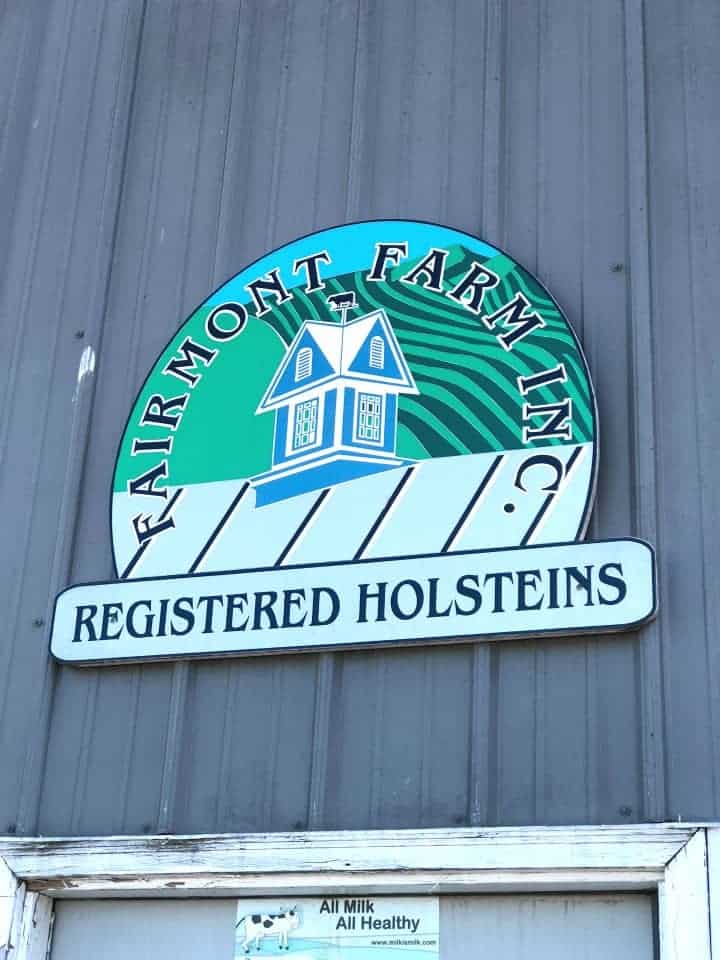 If you are driving and you pass a sign for Creemees…. STOP! Maple Creemees may be one of the best things ever created. The Creemee is more than just soft serve, it is soft serve with a higher butterfat content, which gives it its creamier texture. Then you add in that real maple syrup and you have one of the best ice cream cones ever!
Honestly, you cannot leave Vermont without having one. There are big debates among the locals over which place serves the best Creemee, but to a foreigner, like me, it didn't matter, they were all delicious!
So if you are looking for a great family vacation or a quick weekend getaway with your significant other, Vermont is the perfect place to go! It is the headquarters for summer outdoor recreation – there is something for everyone and will be an unforgettable vacation!