We recently returned from an amazing trip to the Mediterranean on the beautiful Royal Princess. Before we boarded the ship, we were lucky to spend a day and a half in the incredible city of Barcelona. Barcelona is known for incredible architecture, history, museums, food and my favorite, the sangria!
After only a day in this wonderful city, we got to know the sangria pretty well, and let's just say it inspired us to bring our favorite new drink home to share with our friends.
This past weekend we spent the weekend with our friends, Sara and Scott, at their lake house. I couldn't think of a better opportunity to try our hand at making sangria. The first thing I did was talk to my sister, Julie. Her husband and his family used to own an amazing Spanish tapas restaurant in Grand Rapids, Michigan called San Chez. We based our recipe on the yummy sangria from San Chez – but let's just say we Princess Pink-ified it (aka Rainbow!!)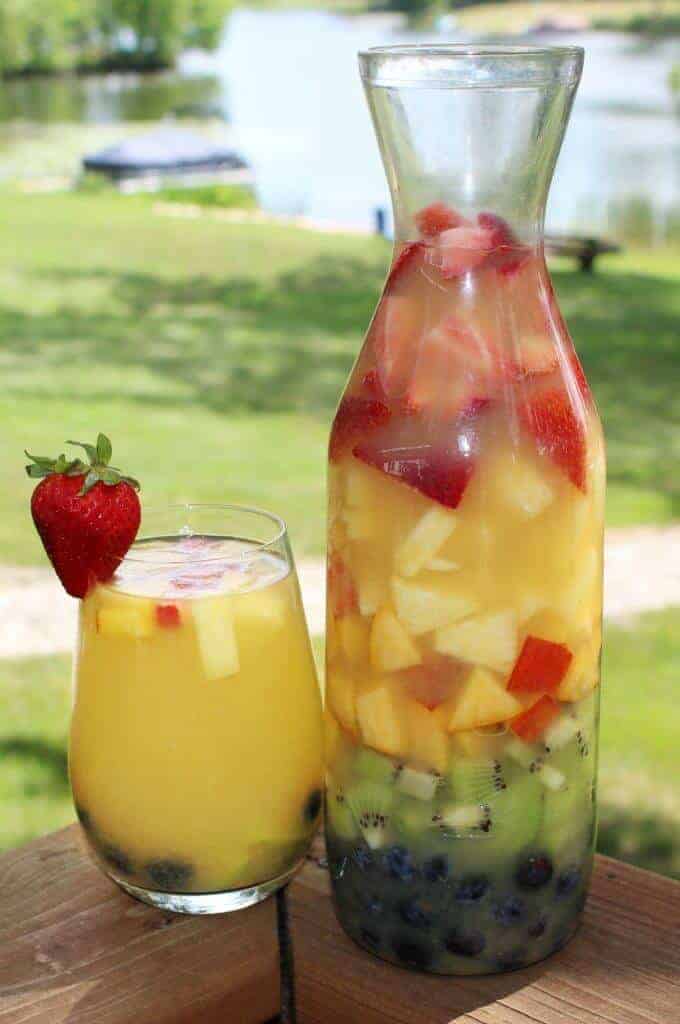 Here is what you need:
3 parts white wine
1 1/2 parts guava juice
1 1/2 parts orange juice
1/4 part brandy
1/4 part triple sec
1/4 part Sprite
Fruit – blueberries, kiwi, pineapple, peaches, strawberries
Here is what you do:
Combine all of the above ingredients and mix them together in a pitcher.
Place all of the fruit in a carafe in the following order -blueberries, kiwi, pineapple, peaches, strawberries.
Pour the sangria into the carafe (keep leftover sangria in the pitcher).
Place the carafe and the pitcher in the refrigerator for approx. 4 hours.
Serve and enjoy!
Spain is incredible and it should be on every persons bucket list. The architecture is unreal, the city is bursting with energy, and the food…. I. Can't. Even. – the food is ridiculous (in a uber good way)!
We stayed in a very central location The Majestic Hotel and Spa on Paseo de Gracia. They have standard rooms and apartments. We stayed in the apartments and they were amazing! Huge, full kitchen with everything you need, and the price was very reasonable! I would totally recommend this hotel.
Couple of must do's – you must see the most amazing church designed by architect Antoni Gaudí (his creations are all over Barcelona), Basilica de la Sagrada Familia. You must visit the La Boqueria Market – your senses will be on fire with this incredible outdoor farmers market – go in the morning or lunch. Visit the Gothic Quarter and you must take a stroll down by the beach. Don't get me wrong – there is a TON more to do, but at the very least, hit these four areas. (more details to come in my Barcelona write up)
I have to tell you, once we got on the Royal Princess, we tested out their version of Sangria and it did not disappoint! But even better was their Bellini from the appropriately named bar – Bellini's! This was one of our favorite places on the ship. I cannot wait to tackle my next homemade drink – the Bellini – and I MAY even Princess Pink-ify it!
Stay tuned for more on our trip to the Mediterranean, including – excursion tips, packing lists and some other inspirational recipes and DYI ideas that I brought home with me!! Take a look at my pictures from my trip on Instagram and follow along on future adventures!
Check out my overall MEDITERRANEAN CRUISE TIPS & PLANNING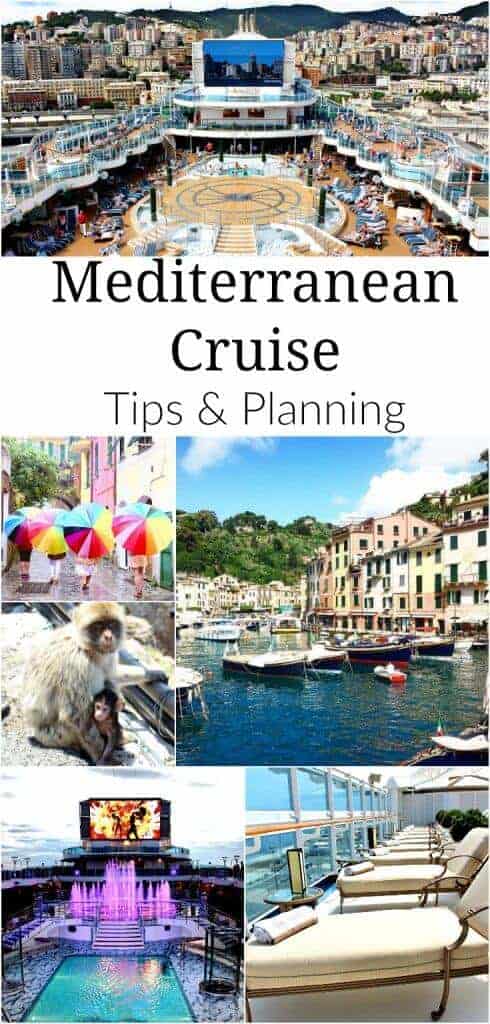 Disclosure: This post is sponsored by Princess Cruise Line
Sign up for the Princess Pinky Girl Newsletter and automatically receive our latest & greatest delivered right to your inbox! Follow Princess Pinky Girl on Facebook, Twitter, Pinterest and Instagram for all of the newest recipes, crafts, travels and updates!
If you make a Princess Pinky Girl creation make sure you take a picture and share it on Instagram with @princesspinkygirl ! I love seeing your masterpieces!