Super fun things to do with sidewalk chalk! That's right, there are so many fun activities that you can do on your driveway or sidewalk using one simple tool – sidewalk chalk!
Fun Things to Do With Sidewalk Chalk
I have always loved chalk! I would love to write on the chalkboard in school, I would even love to clean it for the teacher (maybe I was a little bit of a suck-up, okay!)
Then, the world changed when my kids discovered sidewalk chalk. My driveway become the biggest chalkboard I have ever seen! The possibilities were endless for all of the amazing things to do with sidewalk chalk!!
Don't have chalk? Did you know that you can make DIY Sidewalk Chalk with 3 simple ingredients? Check out my How to make sidewalk chalk instructions here!
Balloons from The View From In Here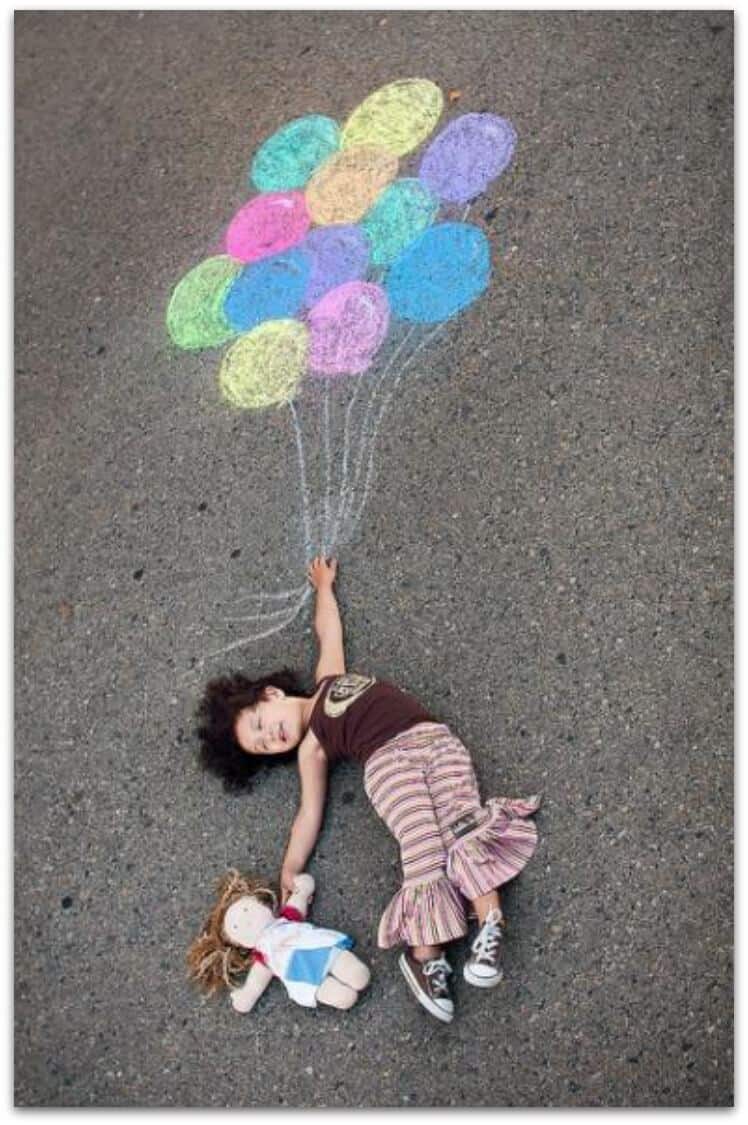 Tennis Court – Make your own tennis court and then….. play tennis!!! You can draw the net or If you want to go pro-version, buy a cheap tennis net to put up!
Waterfall – can't go on vacation right now – create your own vacation on your driveway!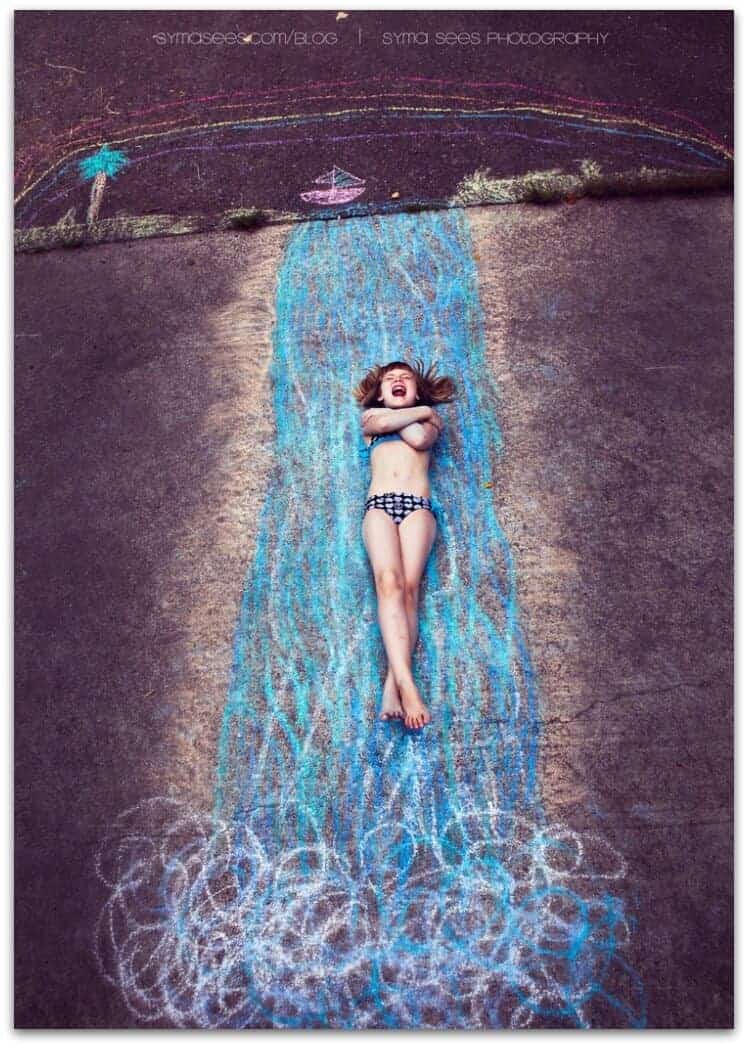 Superman – how cute is this photo! Draw your city and get your favorite super hero in on the fun!
First Day of School Pictures from Blue Cricket Design
Sidewalk Simon from Toddler Approved – Who remembers this fun game! Shout out the colors and let the kids jump on the color in the order you call out. Gets them exercise while having fun!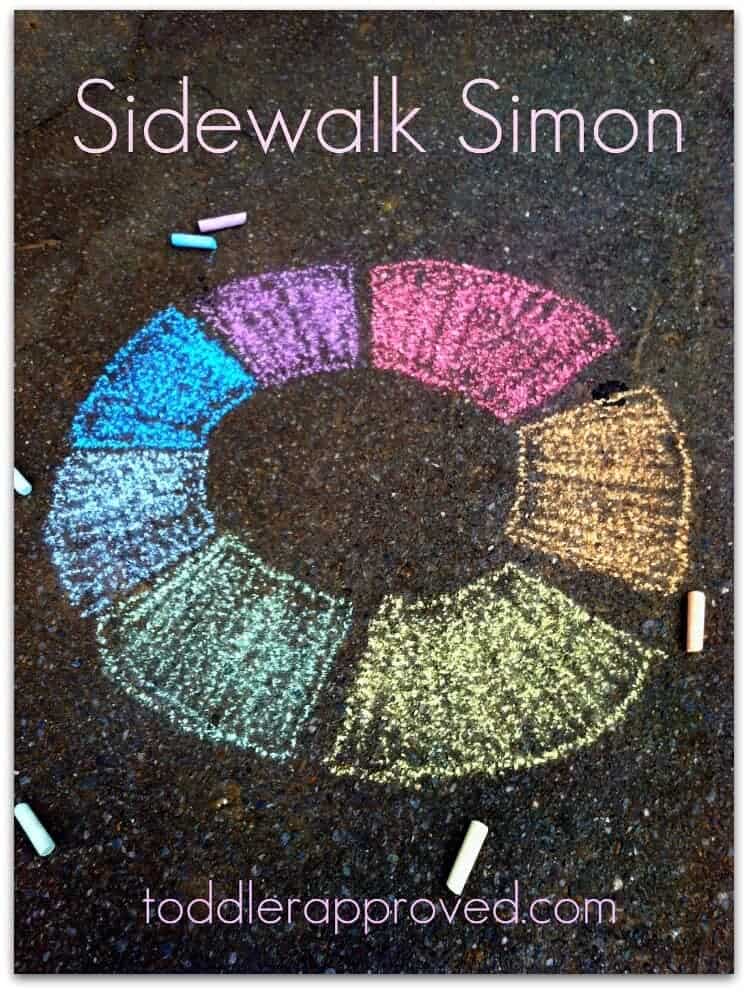 Olympic Athlete from Ashly Layne Photography
Parking Spot (I may have to start keeping a piece of chalk in my car – this will happen)
Real Life Monopoly – how fun would this be to do around the neighborhood?
Looking for some fun outdoor activities – check these out!!