School Cheat Sheets and School Reference Guides for students (and parents!) These are the kind of cheat sheets you won't get in trouble for using at school!
Helpful School Cheat Sheets
School was hard enough the first time we parents went through it, but would you believe that the second time is even harder!
I don't know about you, but I am embarrassed to admit that I cannot do 7th grade math! Last year, when my son would ask for help, nine times out of ten I would have to go look up how to do it on the computer.
Even then, I usually had to wait for my husband to get home to help him. The sad thing is I was REALLY good at math. I mean math was totally my jam.
I don't really understand where I went wrong…. I mean, 2+2 will always equal 4. Why does math need to be so much harder now?
Well, I am here today to tell you there is some help out there for you. I made a helpful round up of some great resources both for your student and for you! These printable reference sheets will hopefully help them and help you too!
Please visit the sites to download or print them by clicking on the link of the picture of the cheat sheet!


Grades 4-8 Math Cheat Sheets from Scribd






Love cheat sheets – check out my kitchen cheat sheets!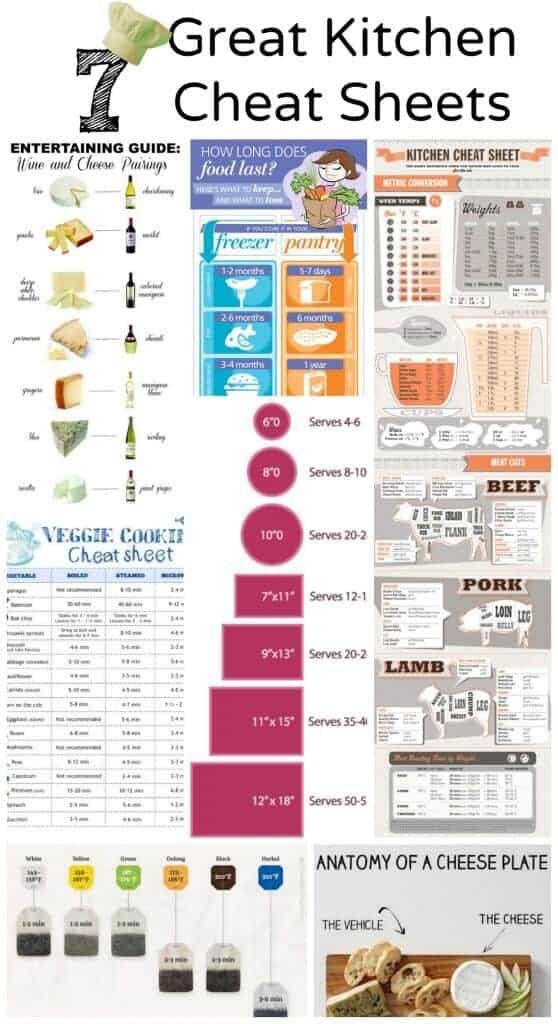 Sign up for the Princess Pinky Girl Newsletter and automatically receive our latest & greatest delivered right to your inbox! Follow Princess Pinky Girl on Facebook, Twitter, Pinterest and Instagram for all of the newest recipes, crafts, travels and updates!
If you make a Princess Pinky Girl creation make sure you take a picture and share it on Instagram with @princesspinkygirl ! I love seeing your masterpieces!