Table of Contents
Delicious Spring Salad Recipes
I'm sharing 20 delicious, light spring salad recipes that you will go crazy over. From fruit salads to dessert salads to salad with a little twist. These are all perfect for your next barbecue or potluck.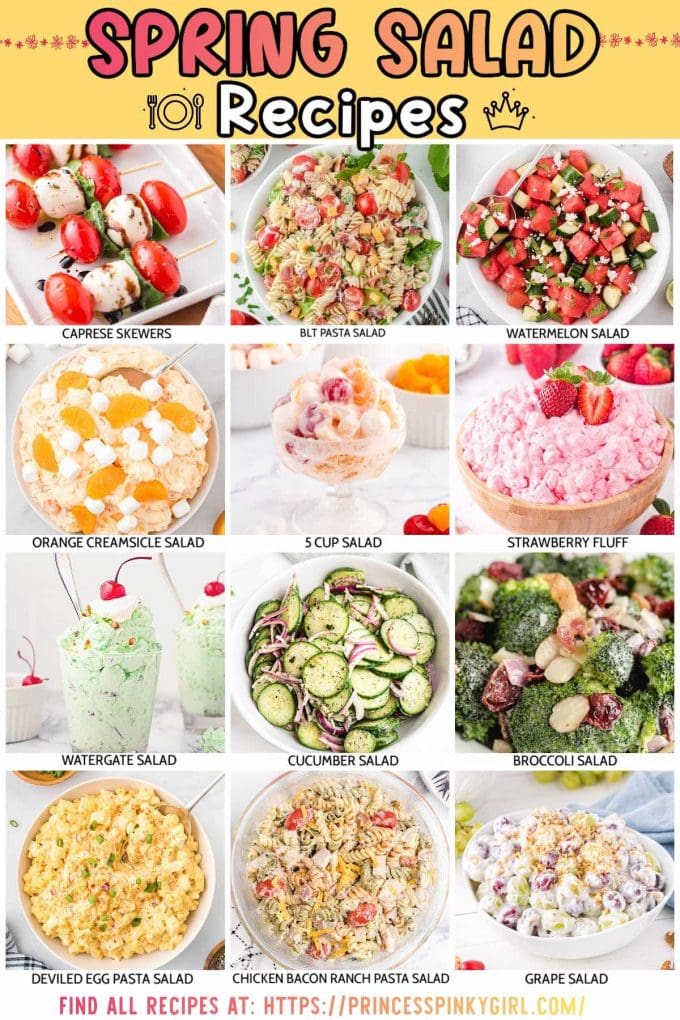 The Best Spring Salad Recipes
These spring salads are just what you need for any meal or occasion. They are great salad recipes for lunch, dinner and even a few you can eat for breakfast. They make a great every day side dish and are perfect for spring entertaining, Easter or any occasion.
Spring Salads
Spring Salads are just what you need to bring to your potluck, holiday party or to just serve at home now that the weather is warming up.