We love milkshakes in our house and my son, Joey absolutely adores red velvet anything! So I thought for Valentine's Day we would try to make a Red Velvet Milkshake. This recipe blew my expectations away (and it is super easy)!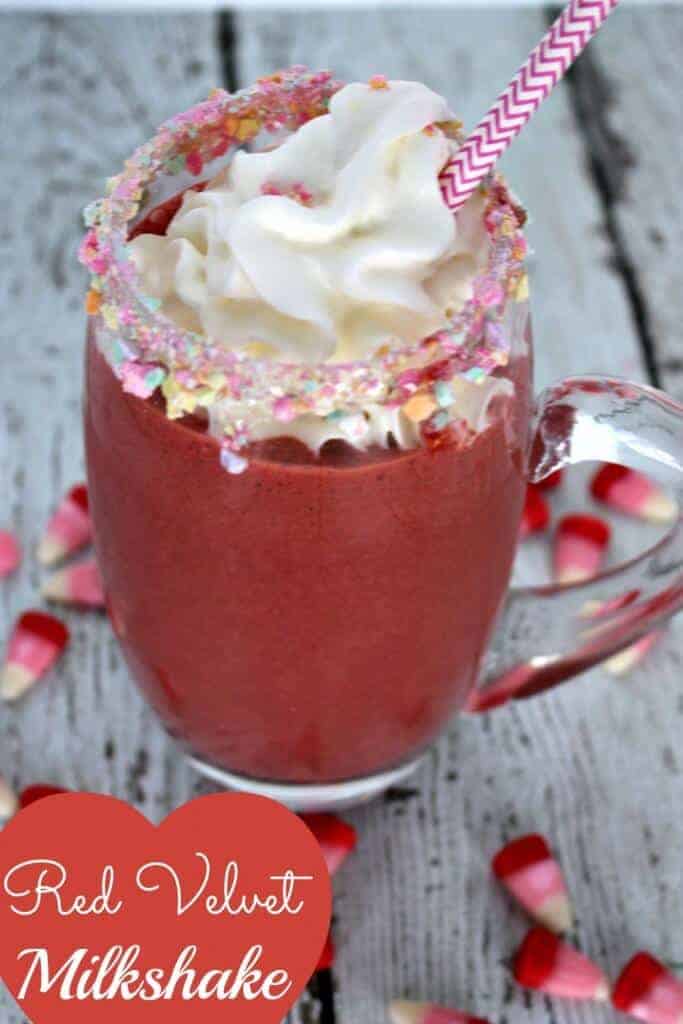 BTW – do you LOVE the conversation heart rim? You have to go over to my BBF's (best blogging friend) website, Kelly at Smart School House to find out the super easy secret to this adorable Conversation Heart Rim!
Here's what you need:
Chocolate ice cream – 1 cup
Red velvet cake mix – 3 tablespoons
Milk – 1/2 cup
Cream cheese frosting – 1 tablespoon
Whipped cream – 2 tablespoons
Here's what you do:
Ready for this….pay close attention… put everything into a blend – mix together and enjoy!!!
Looking for some other great Valentine's Day treats and crafts? Click on the pictures below!