Many schools have many policies in place over what type of food items can be brought into the classroom – these rules are in place for health and safety reasons. For some, this has provided a challenge for birthday and holiday celebrations. With Valentine's Day coming up next week, I thought I would try to provide some options for some non candy Valentines for the class. Hopefully these will help you come up with some cute ideas for your child to give out, rather than the standard candy treat! (be sure to check out my other post for additional non candy Valentines for class!)
These are so cute and my kids would love to watch the birds out our kitchen window. Find instructions here.
We can all use some more school supplies this time of the year! Find printable here!
Crazy Straw Valentine – You make my heart swirl | Northstory
These are so cute and the kids go ga-ga over these straws! Find the how-to here!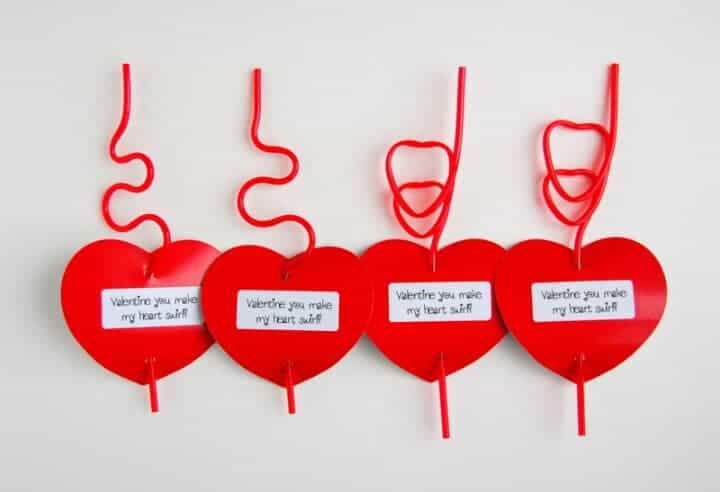 Love those little cans of Play-Doh! Such a cute printable for the top! Find the printable here!
Don't burst my bubble, be my Valentines! So cute – get the free printable here!
What kid doesn't love a new bouncy ball?? Find the instructions here!
Photo Prop Valentine's Card | A Mom's Take
How fun is this??? What a great idea – then take adorable pictures! Click here for the how-to!
I have some other great non candy Valentines ideas for your child's class – be sure to take a look!
pssst… Click here!