Easy family dinner recipes that will make your weeknights easier and your family dinners enjoyable for ALL!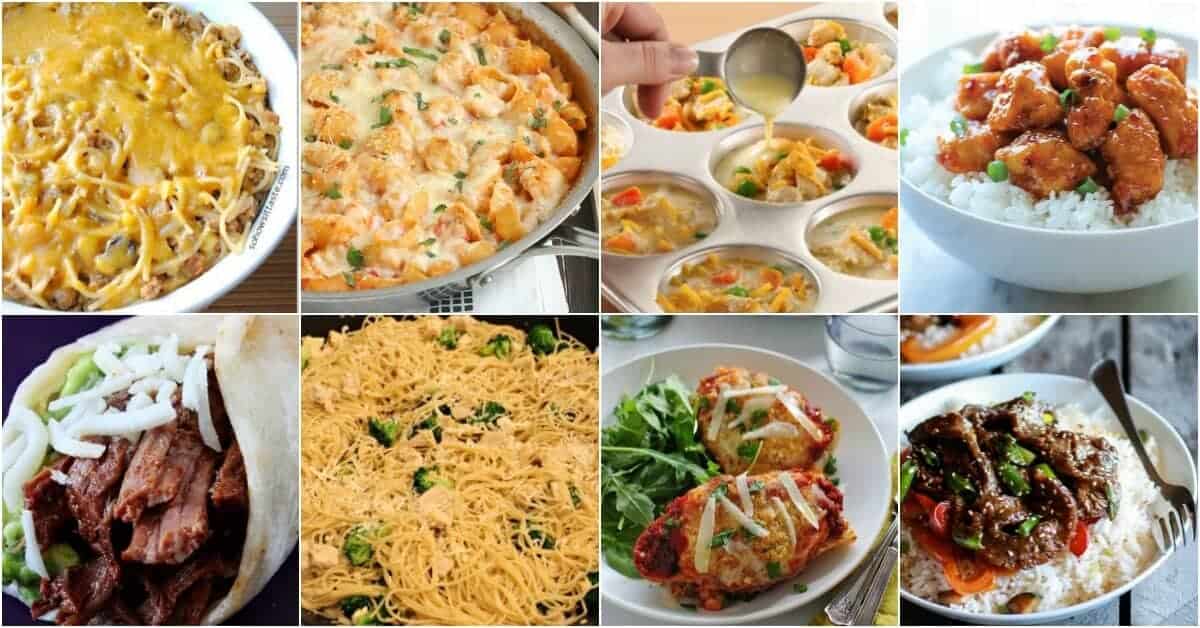 These Easy Family Dinner Recipes will help turn weeknight dinner fights into enjoyable family time again! These are recipes that I have found and my family loves and I hope your family loves them too!
If you are anything like me, you are constantly on the go and sitting down as a family for dinner is a rare occasion. However, on the days that we actually can sit down around the table and "enjoy" each others company I am always on the lookout for some easy family dinner recipes.
BTW when I say "enjoy" I mean dinners where no one is complaining about what I made, how much homework they have, that I gave them the wrong fork or that their brother is looking at them funny!
Check out some of these great easy family dinner recipe ideas from some wonderful bloggers – be sure to look around on their sites and see some other fabulous ideas that they have to share! Just click on the pictures or links below!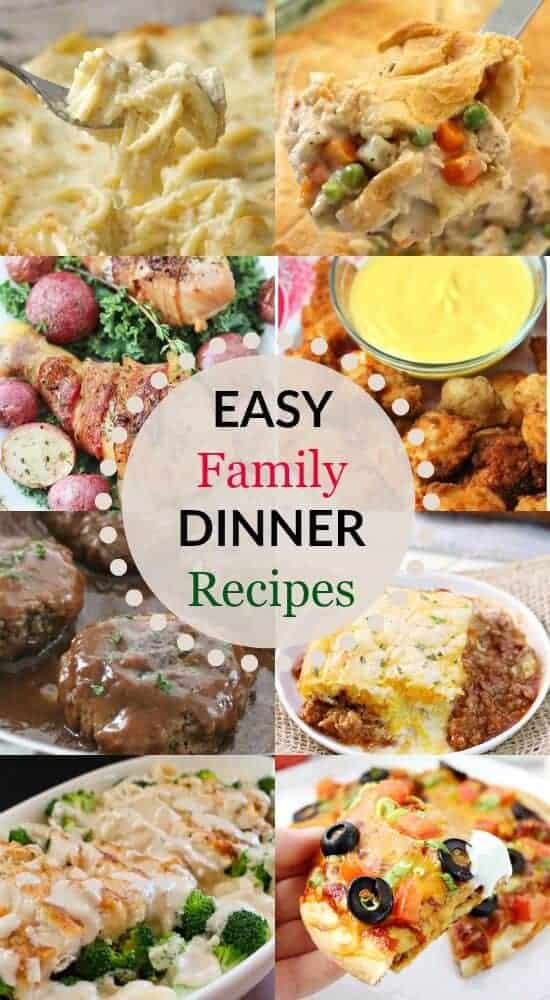 One Pot Easy Chili Recipe by Princess Pinky Girl
Cheesy Sloppy Joe Bake from Love Bakes Good Cakes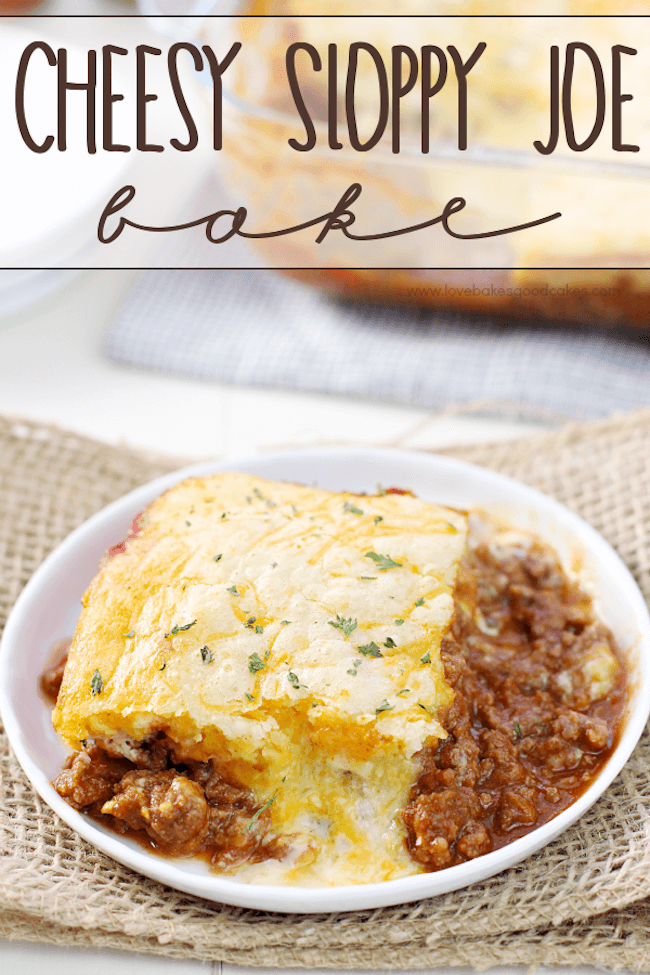 15-Minute Honey Garlic Chicken from Family Food on the Table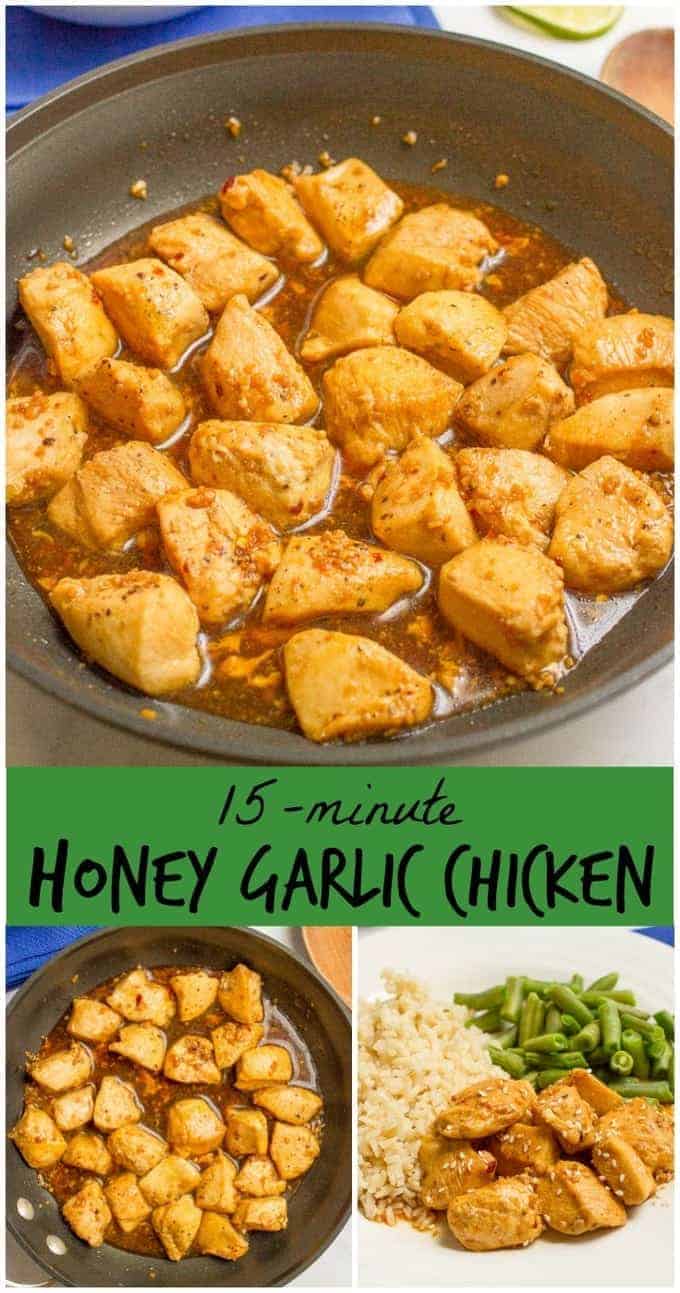 Easy Chicken and Broccoli Pasta from Smart School House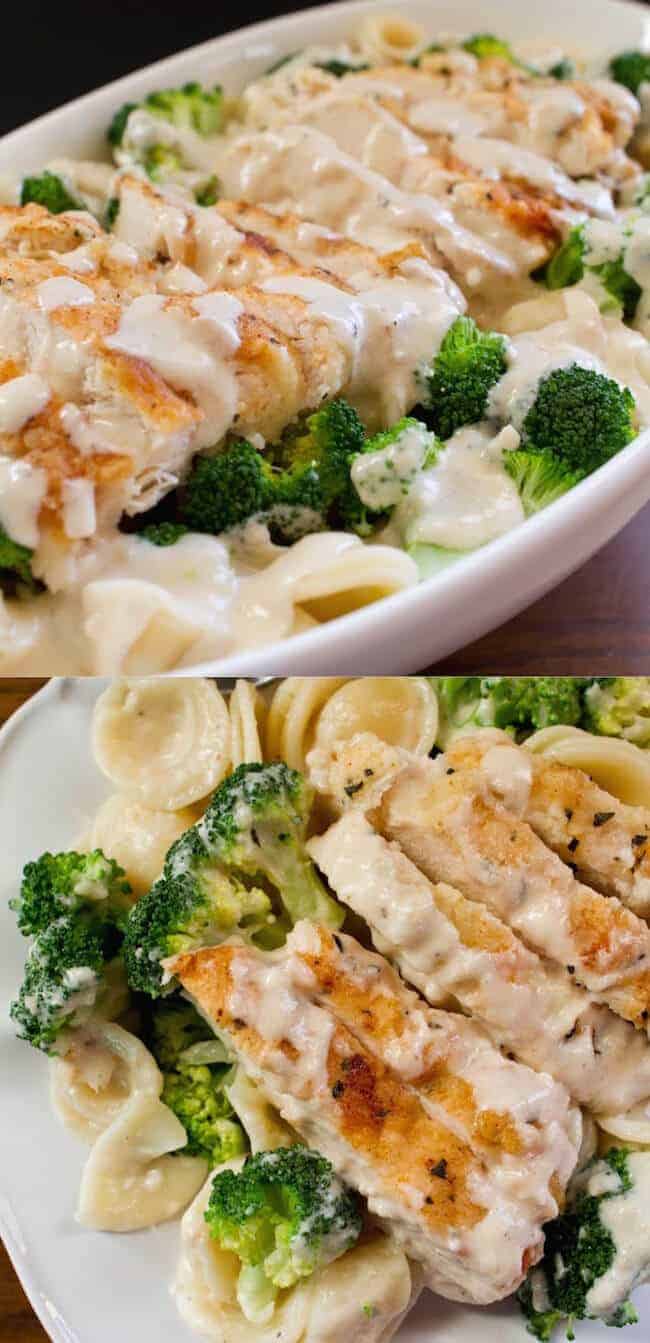 Mexican Pizza from Love Bakes Good Cakes
Bacon Wrapped Chicken and Potatoes from Swanky Recipes
Copycat Chick-Fil-A Nuggets from Budget Savvy Diva
Simple Salisbury Steak from Cincy Shopper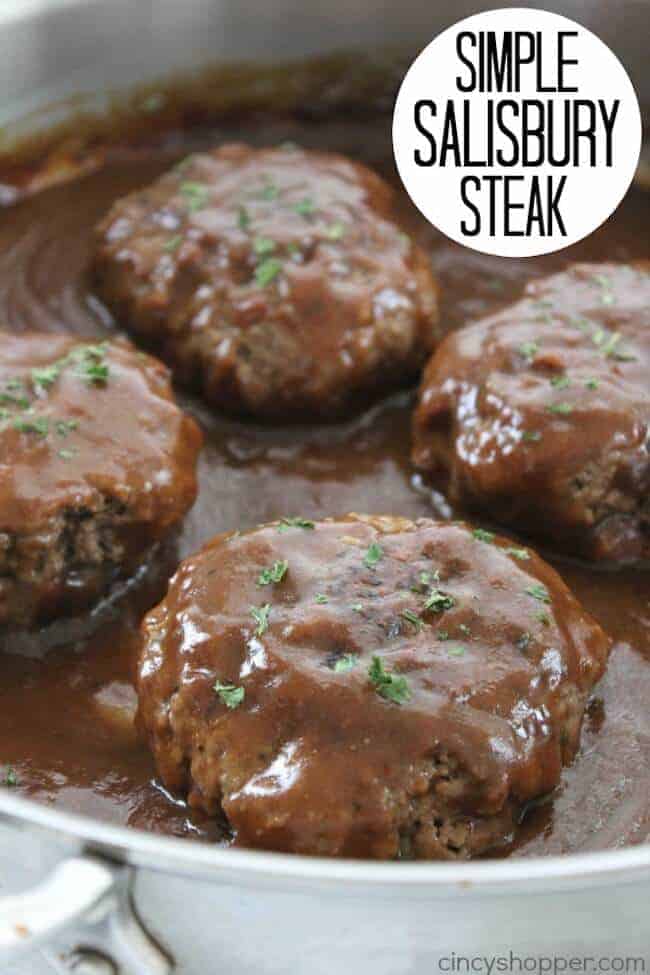 Chicken Tetrazzini from Lil Luna
Chicken Pot Pie Casserole from Cincy Shopper
How about some EASY DESSERT RECIPES….just click on the pictures below!
Sweet and Salty White Chocolate Popcorn for Valentine's Day or any other occasion (just change the M&M color!!)
Banana Cream Pie Bites – all of the deliciousness of a Banana Cream Pie, but in happy little bites!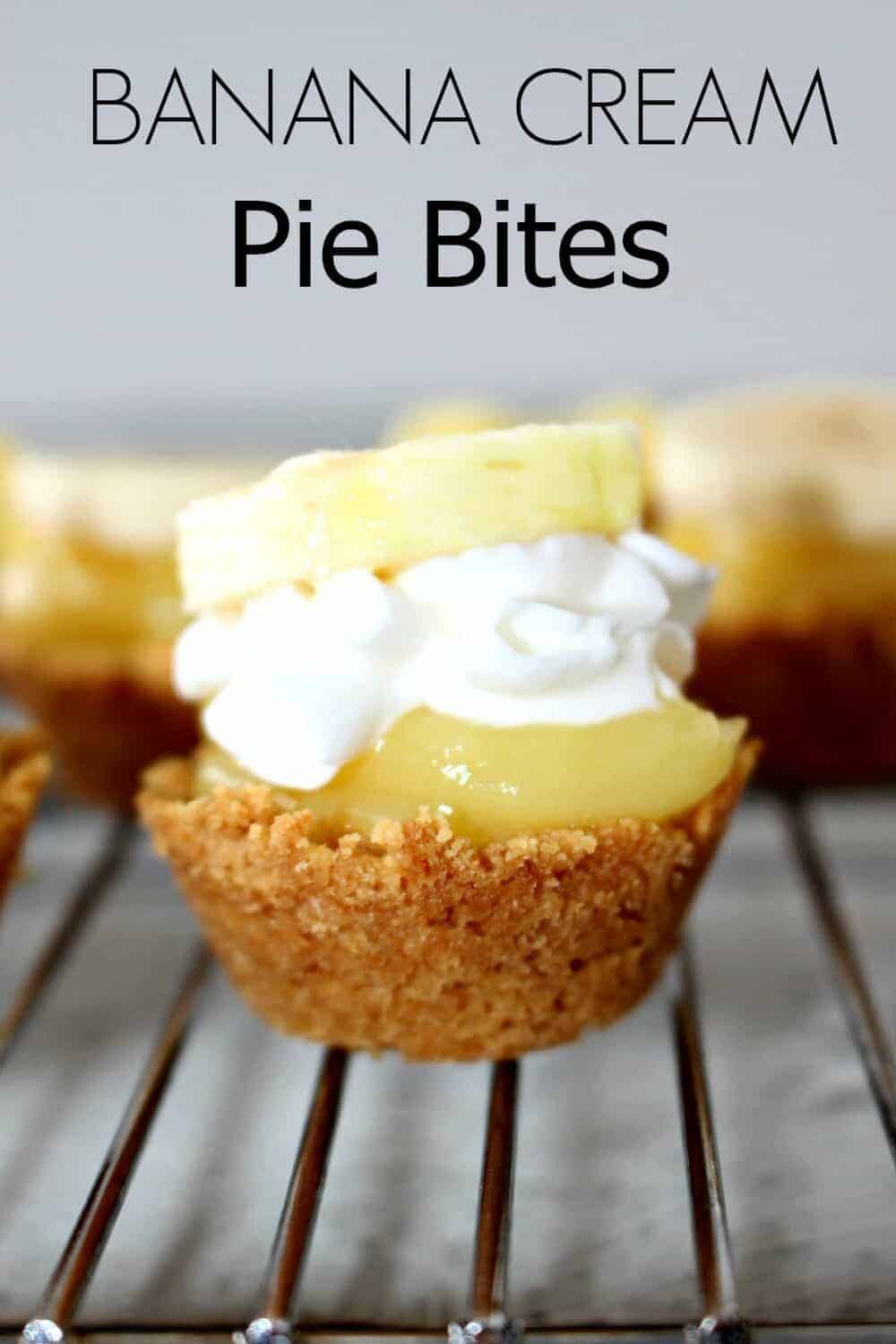 Ice Cream Sandwich Cake – This is THE EASIEST cake you will ever "make" and when I say "make" I actually mean assemble!