Hanukkah sometimes get the shaft…get's lost in the shuffle….get's the short end of the holiday season. There are some wonderful ideas out there – Delicious recipes and adorable crafts! Take a look at some of the great Hanukkah crafts and treats I found!!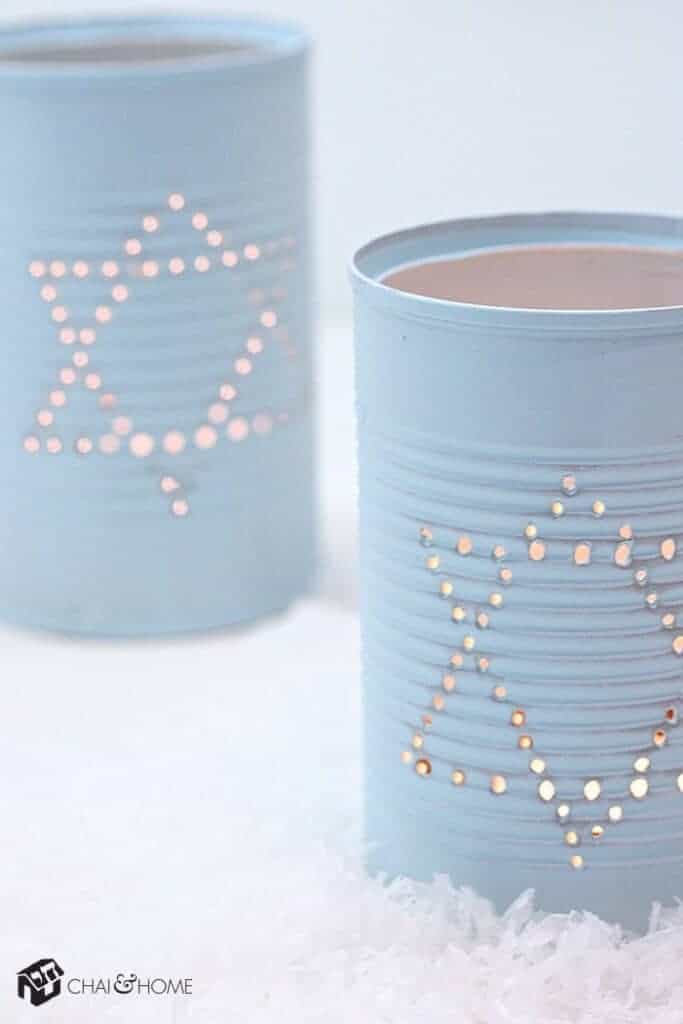 Menorah Cupcakes
I could not locate the original source, but these yellow cupcakes are topped with a buttercream frosting. The edible "candles" are made from mini Twix bars, with peanut M&Ms coated with yellow frosting to make them look like flames.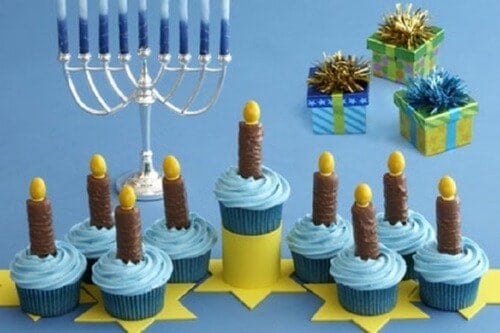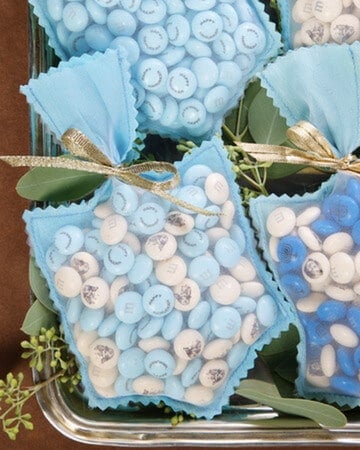 Check out some of my other great holiday articles!