Teachers are one the most overworked and underpaid people out there – I know, I know, "but they get their sumner's off" – you know your kids as well as I know mine and trust me….. they deserve every second of that summer!
I don't know about you, but I am always struggling around the holidays, Teacher Appreciation Day and at the end of the year for unique "thank you" gifts for my kids teachers. As always – need it to be reasonably easy and cost effective!! Here are a few of my favorite DIY teacher gifts!
Chalkboard Potted Plant

Source: Giggles Galore
Crayon Monogram Wreath & Chalkboard Sign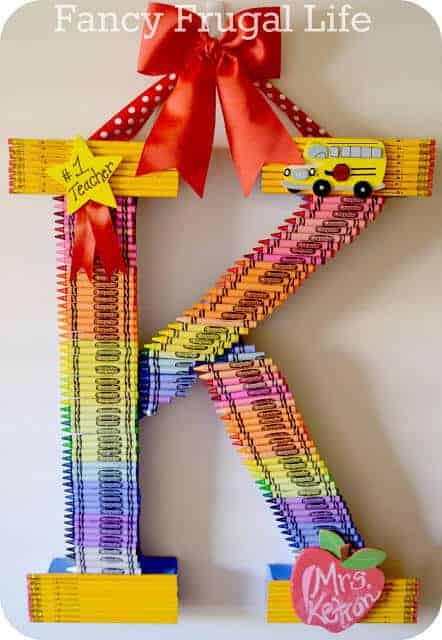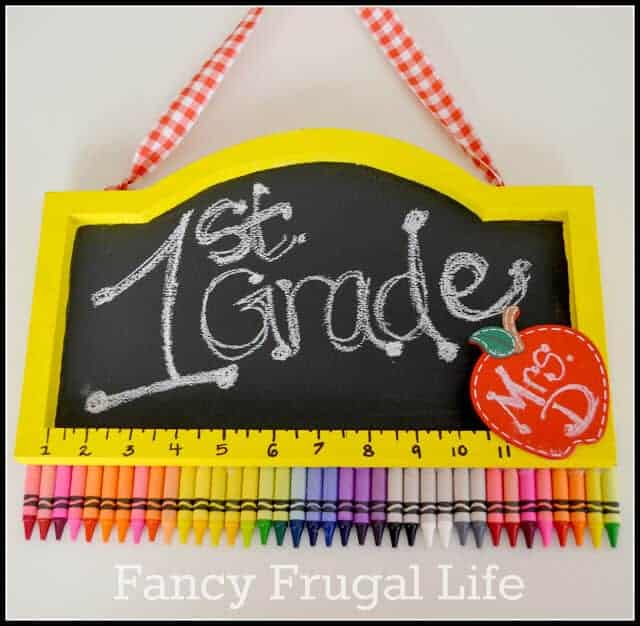 source: fancyfrugallife.com
Pencil Cup
Perler Bead Bowl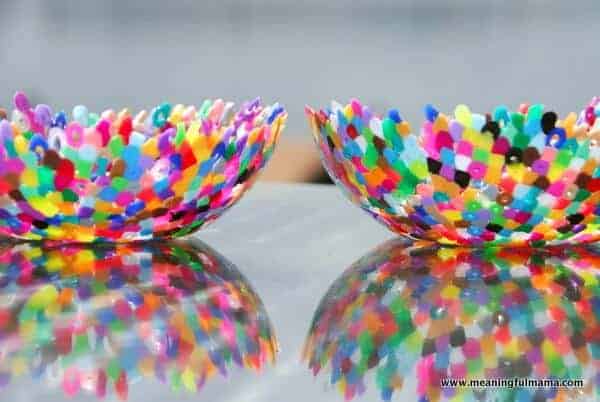 source: meaningfulmama.com
School Supply Cake

source: threepugsandababy.com
Not the crafty type? That's OK – I have two teachers in my family, Mom & Sister Julie who say gift cards are always appreciated! I asked them what type of gift cards are their favorites. Here is a list of the top ten!
Craft store – Michaels, JoAnn's, etc.
Starbucks
Movie Theater
Restaurant
Mall
Five Below
Dollar Store
Target
Ulta or Sephora
Dunkin Donuts
Okay teachers out there – What are your favorite teachers gifts? Where would you like gift card from??
P.S. – Teachers out there – please don't tell me if you are correcting my grammar – I know, I totally suck!!
Check out some of my other DIY ideas (trust me they are easy!!)