Easy DIY Projects that you don't have to be Martha Stewart to do! Even I can make these cute DIY projects!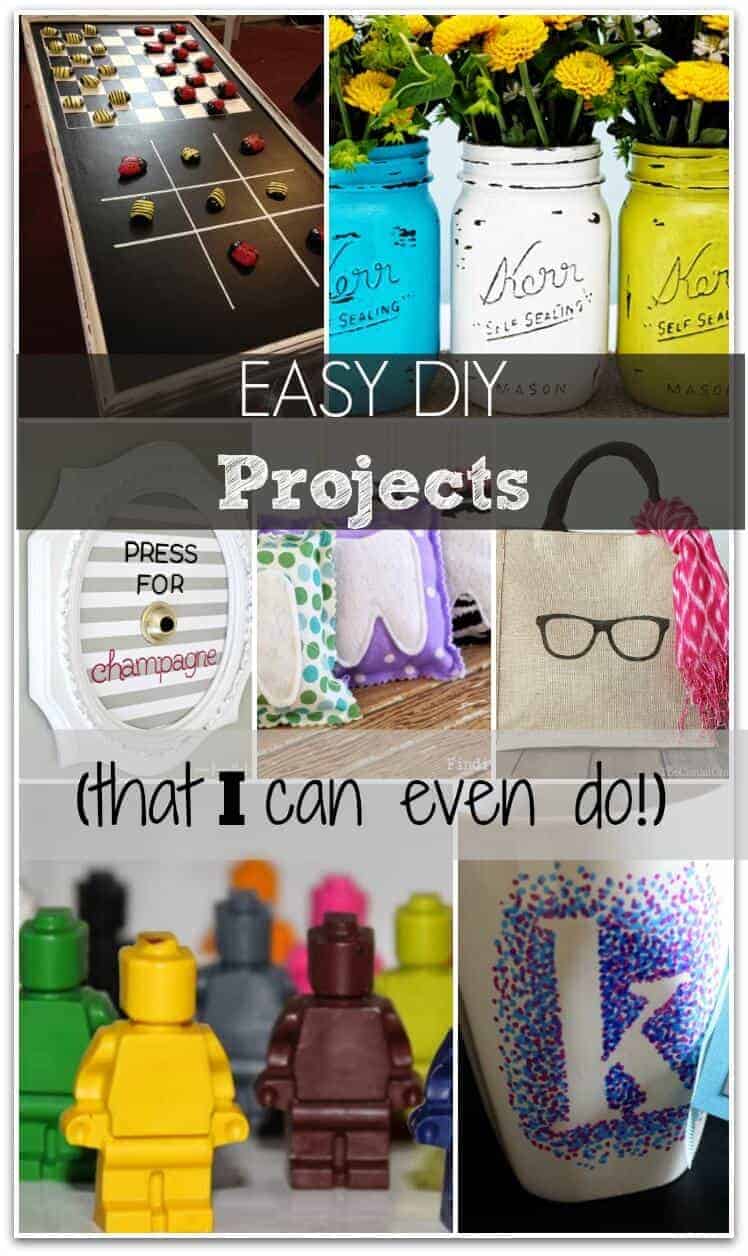 I don't know about all of you, but I always have good intentions. I have good intentions to start my diet. I have good intentions to exercise more. I have good intentions to make healthier meals for my family…. but somehow those good intentions, don't always come to fruition.
DIY Game Table from Cookie Crafts and Chaos – this looks so fun for my basement – love the pained stones, SO CLEVER! I would also love to figure out a way to have it outside by the pool….need to figure out how to weather proof it…. may be beyond my pay grade!
Easy Dotted Sharpie Mug from Designer Trapped in a Lawyer's Body – GREAT Mother's Day gift or Teacher's gift or friend gift or gift that someone can make me and I will jump up and down and say "ohhhh… thank you…. I love it… now make me a full set!!!!"
Great Thrift Store Upcycle from View From the Fridge (I keep pressing the button, but no one is bringing me champagne!!)
Vintage Inspired Mason Jars from Live Laugh Rowe – now I will have the PERFECT place to put all of the flowers my kids pick for me!! So sweet – love this!!
Super Fun Crayons from Serving Pink Lemonade – These would be great giveaway at a birthday party!!! With all of the cute silicon trays out there, the possibilities are endless!
Tooth Fairy Pillow from Find It Make It Love It – I may have to call my mom for this one, because I can't even sew a button…. BUT I think I would be able to do this if I could use a sewing machine….seriously!
Burlap Tote Makeover from Purely Katie – There are SO many cute designs I could use on these totes….. ohhhhhh sooooo fun!!
So I am counting on all of you to check in on me!
Take a look at some of the other great and easy DIY projects I have found!