Having an outdoor oasis doesn't have to cost a fortune. Today I'm sharing some great budget DIY backyard project and ideas that you can finish without a lot of time or money.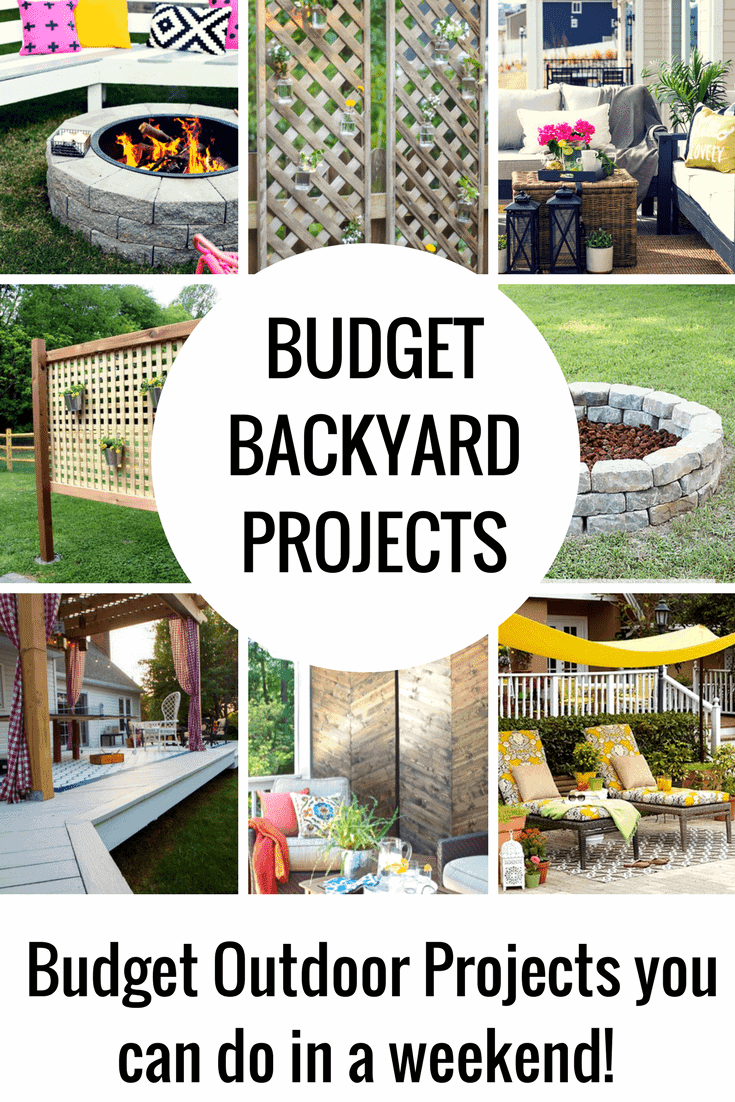 Today I've got some great budget DIY backyard projects and ideas that you are going to put on that spring and summer to-do list.
Am I the only one who starts planning the backyard of their dreams once the snow starts to melt? One hint of spring and I'm planning a backyard water park and inventing new backyard games in my head.
I get so giddy just thinking about new throw pillows for the back porch and hosting a big cook out when the weather is warm. I have a feeling that I'm not alone and that you are making some plans of your own.
Whether it is adding an area for entertaining or creating a comfortable seating area, we all can dream of tons of things. The one thing that limits us is the costs involve. Outdoor furniture alone is super costly if you want it to hold up. Come have a look!
I've broken down some of my favorite projects into a few categories. Hopefully you'll find a few to choose from for your yard!
How to make your own DIY Fire Pits
I absolutely love fire pits. You can purchase a smaller one, or you can create your own. The one thing I love about creating your own is that you have complete control over the size, shape and aesthetic.
They are such a great addition to the backyard because they are both fun and relaxing, not to mention s'mores or better yet, Campfire Cones!
These are a few of my favorites that are affordable options for fire pits.
The One Hour Fire Pit by The Shabby Creek Cottage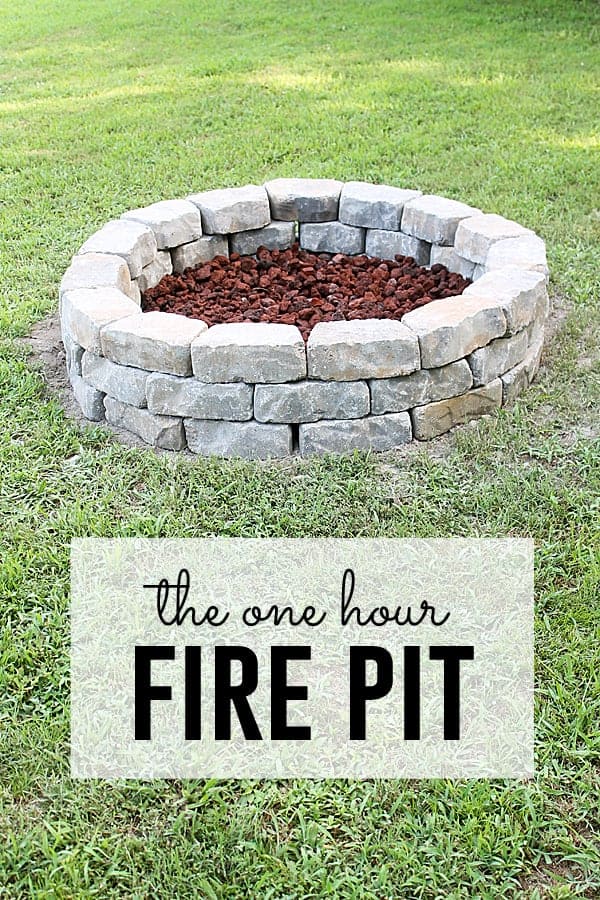 Four Step DIY Fire Pit by A Beautiful Mess
An Outdoor Fire Pit Table Top by The Lilypad Cottage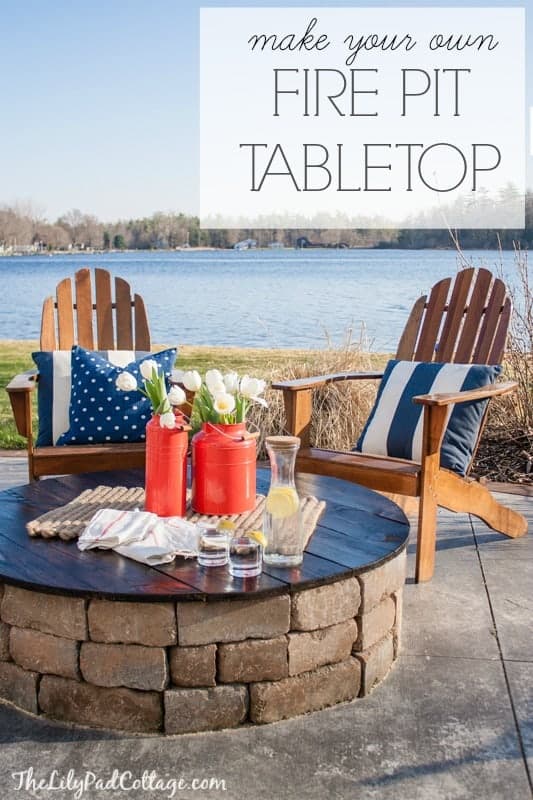 Budget DIY Privacy Fences
I love my neighbors. Seriously love them, but there are times when I just want to lay on my back porch and nap or sun bathe or both at the same time, preferably.
I want to do that without worrying about anyone peeking over. We also enjoy dining outside and it would be nice to have a little more privacy than we do right now.
I've been looking at options for privacy fences and I really love these DIY ideas. They are effective and they also add a lot of interest to your space, as well!
Outdoor Privacy Screen by EHow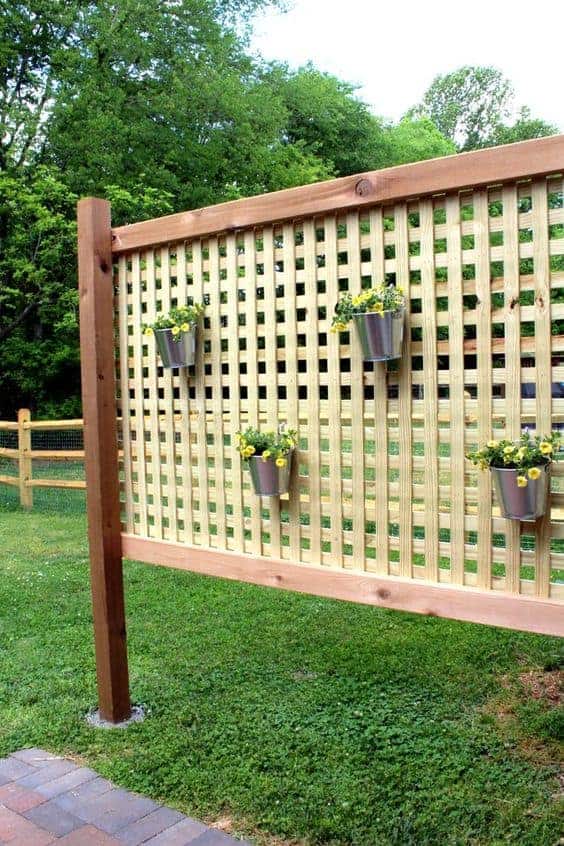 Living Wall Lattice Privacy Fence by Pretty Handy Girl
Learn How to Build a Herringbone Privacy Fence with HGTV
Budget DIY Shade Structure
I literally crave the warmth of the sun when I can't have it. Nine months out of the year I truly miss the feeling of warm sun on my back. During the summer, it is a bit of a different story.
The heat of the day can be tough to endure and our porch gets too hot to walk on with bare feet. Therefore, shade is a must.
While patio umbrellas are always an option, I'd love to have a more permanent solution that also serves as a structure in my yard or back patio. These are a few options that I've found that I really love!
DIY Simple Backyard Shade by All You Magazine
Sliding Canvas Panels via HGTV
Budget Backyard Pergola by Remodelaholic
Budget DIY Outdoor Furniture
I see so many pictures of gorgeous outdoor furniture.
I can envision exactly how I would style it, where we would eat, who would sit where. Then my dream quickly diminishes when I look at the price tag of outdoor furniture.
It is out of this gal's budget. Here are a few DIY tutorials I found that you can totally make yourself and for a fraction of the store cost.
DIY Outdoor Couches You can build in one day by Honey Bear Lane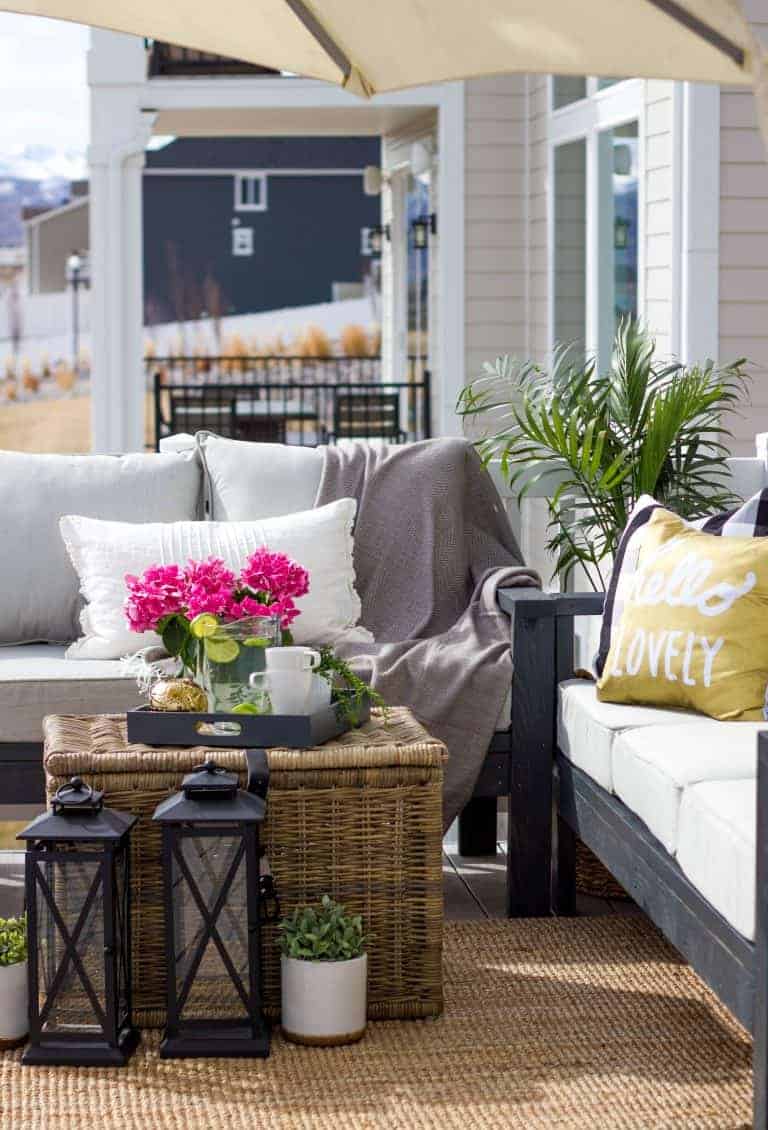 DIY Cinder Block Bar by Gentlemint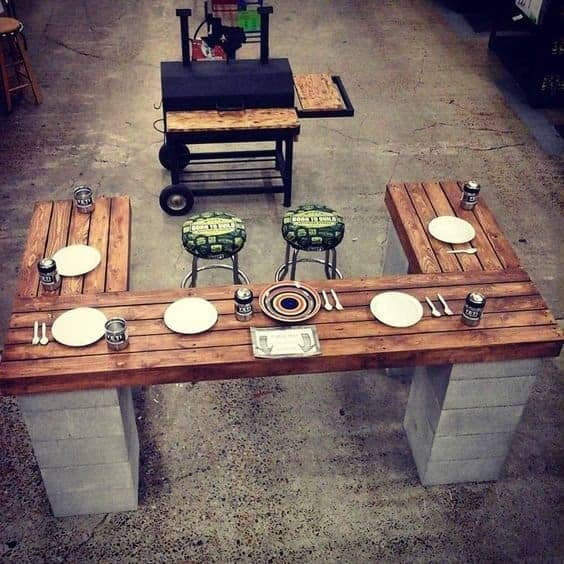 DIY West Elm Bench Knock Off by Home Made by Carmona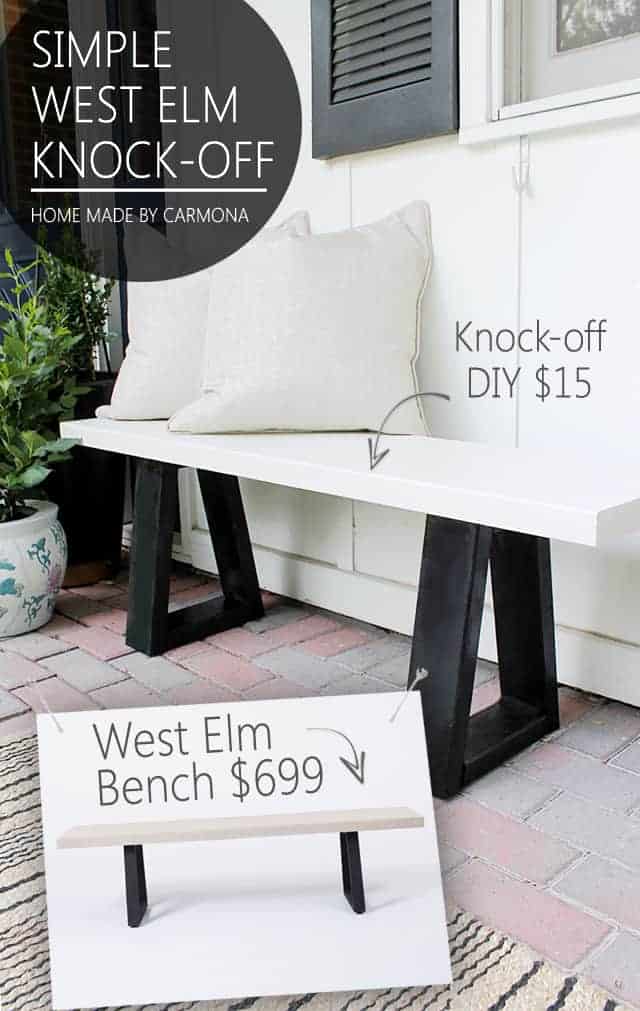 Be sure to pin this post for later, you know you'll want to…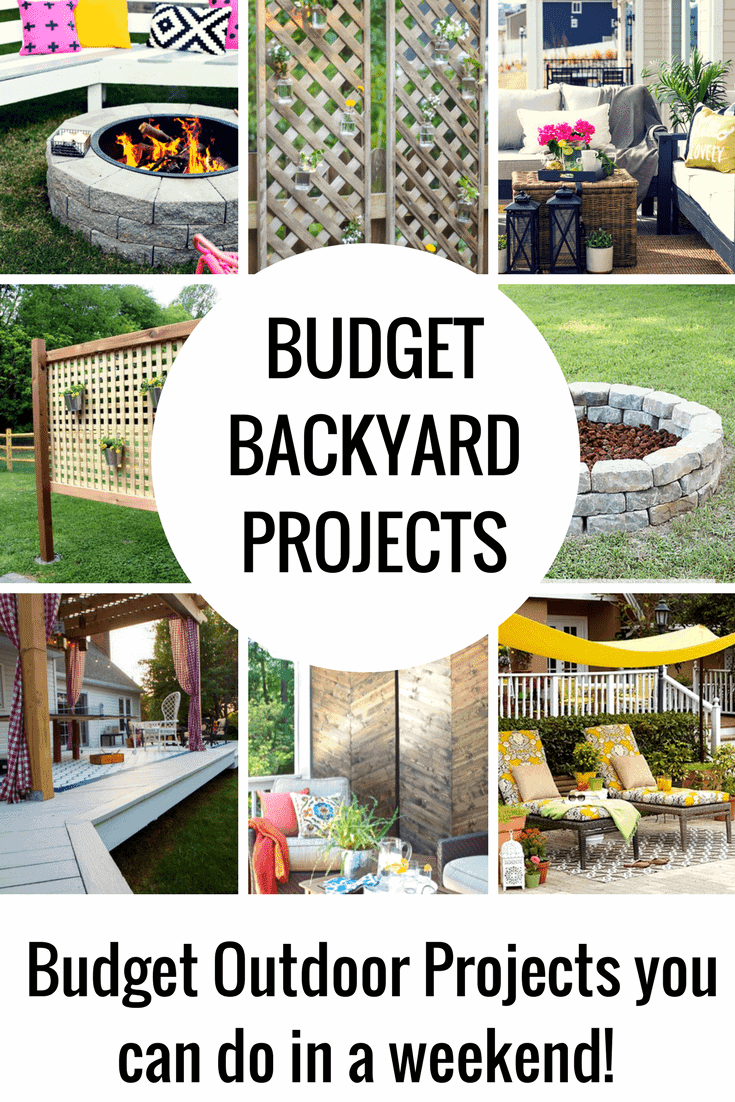 You may also love these fun backyard ideas…
Now that you have all of these great projects to do in your backyard, I have some really fun ideas of things you can do as a family or the next time you entertain your friends. There will be no doubt about who has the most fun house to hang out in when the warm months come!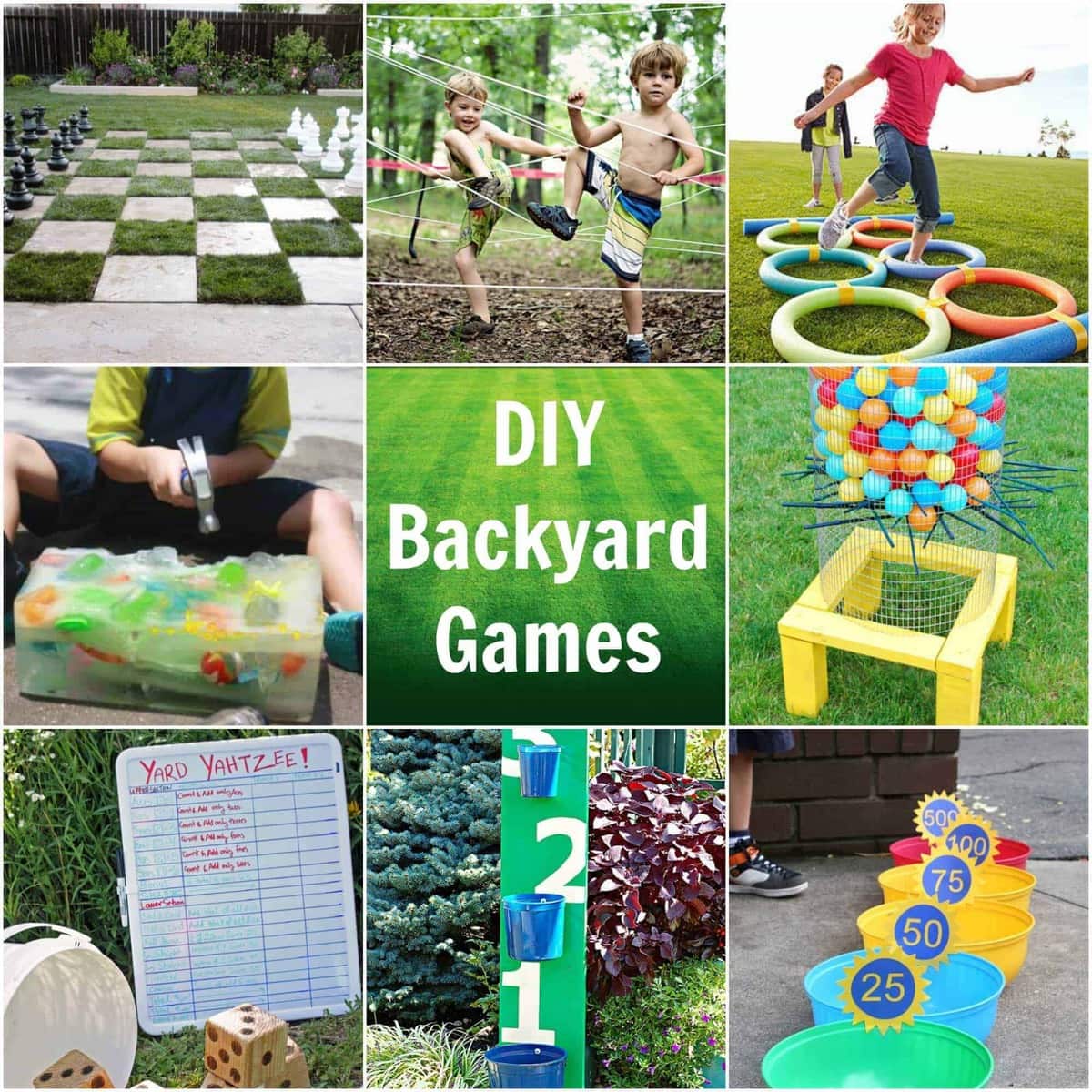 How to Make Your Own Outdoor Movie Theater