This time of year is just so fun. The air is a little warmer, most weeks anyway and it is time to plant! I love beautiful flowers and a hearty crop of vegetables, but I also love garden decorations.
There is just something about a smiling bee or a sweet ladybug, that makes me happy. Even those of us with the blackest of thumbs can enjoy our gardens with these ideas.
They make perfect gifts for teachers and for Mother's Day, as well! Check out some of the best garden ideas and garden decorations around!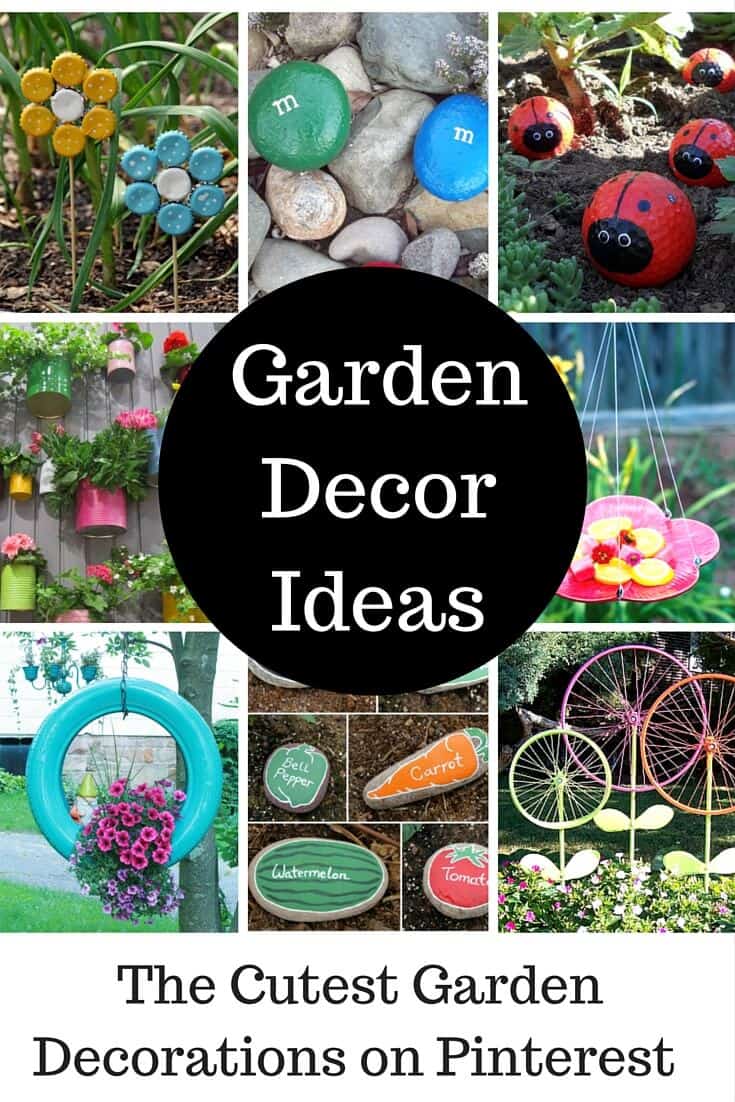 These are the cutest garden ideas on Pinterest!
We scoured the internet for the most adorable garden decorations out there! These are what we found.
Let's see those cute garden ideas…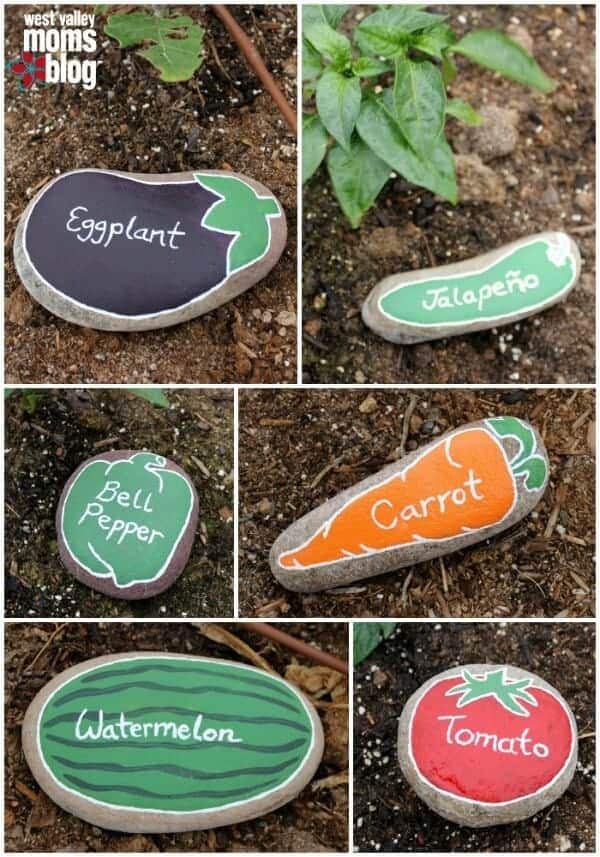 River Rock Vegetable and Plant Markers by West Valley Moms Blog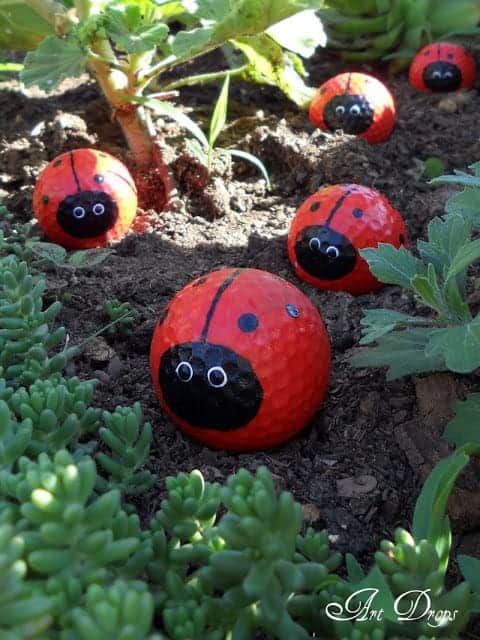 Painted Golf Ball Ladybugs by Art Drops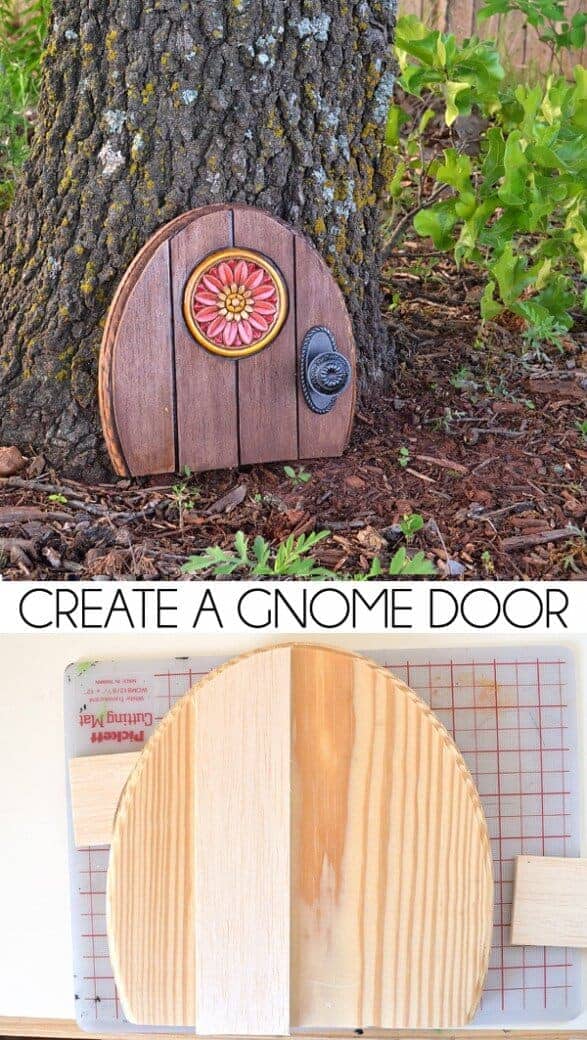 Create a Gnome Door with Dream a Little Bigger
Stone Footprints via Beautiful Life
M & M Stones via Buzzfeed
Painted Recycled Can Herb Garden by Outdoor Areas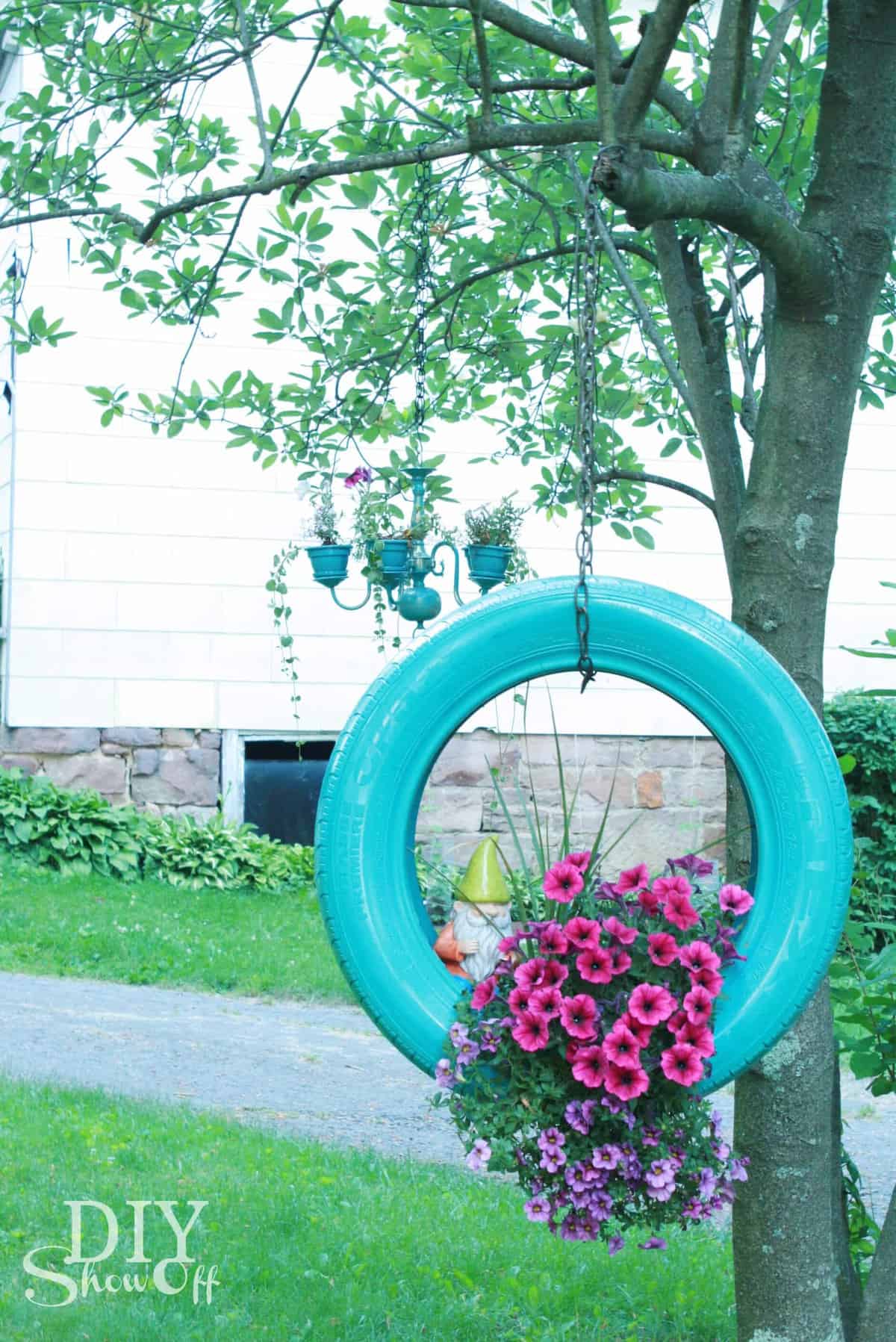 DIY Tire Planter Tutorial by DIY Show Off
Kids Chia Garden by Beautiful Home and Garden DIY
Boot Flower Planters by Rosina Huber
Bottle Cap Garden Art by Suburbia Unwrapped
Bicycle Wheel Garden Art by The Hanky Dress Lady
Adorable Minion Flower Pot found on Pinterest
Terra Cotta Clay Pot Pigs via Pinterest
Looking for other great outdoor ideas – Just click on the pictures below