The Great Summer Vacation Roadtrip! You've gotta love them. They always sound like a wonderful idea when you are planning them.
Exploring the open road, the freedom to stop when you want, no schedule, family sing-a-longs – just good old fashioned family time! Anyone who has done one of these road trips knows that the image that we have in our minds and the reality are not even close!
There are the emergency potty stops, the smell of McDonalds in the car and the endless chant of "are we there yet?". While I cannot make the trip go faster or the kids behave better or make the car smell better, I can offer you some Road Trip Hacks for Kids that will make the hours go by just a little faster!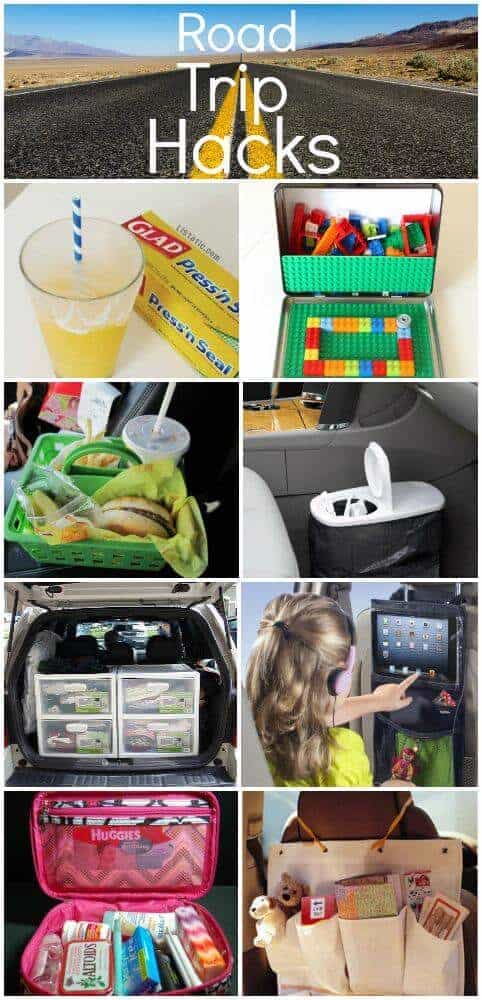 /div>
Travel Kit Binder From Musings SAHM
Make any Cup a Sippy Cup with Press & Seal from Glad
Bath Caddy as Food Holder from Lookie What I Did
Pack in plastic drawers for easy access

Looking for some more great hacks? Click on the picture below: