These party platter ideas will blow your mind! Not your average Veggie Tray or Fruit Tray! Learn how to create themed vegetable and fruit trays for your holiday party!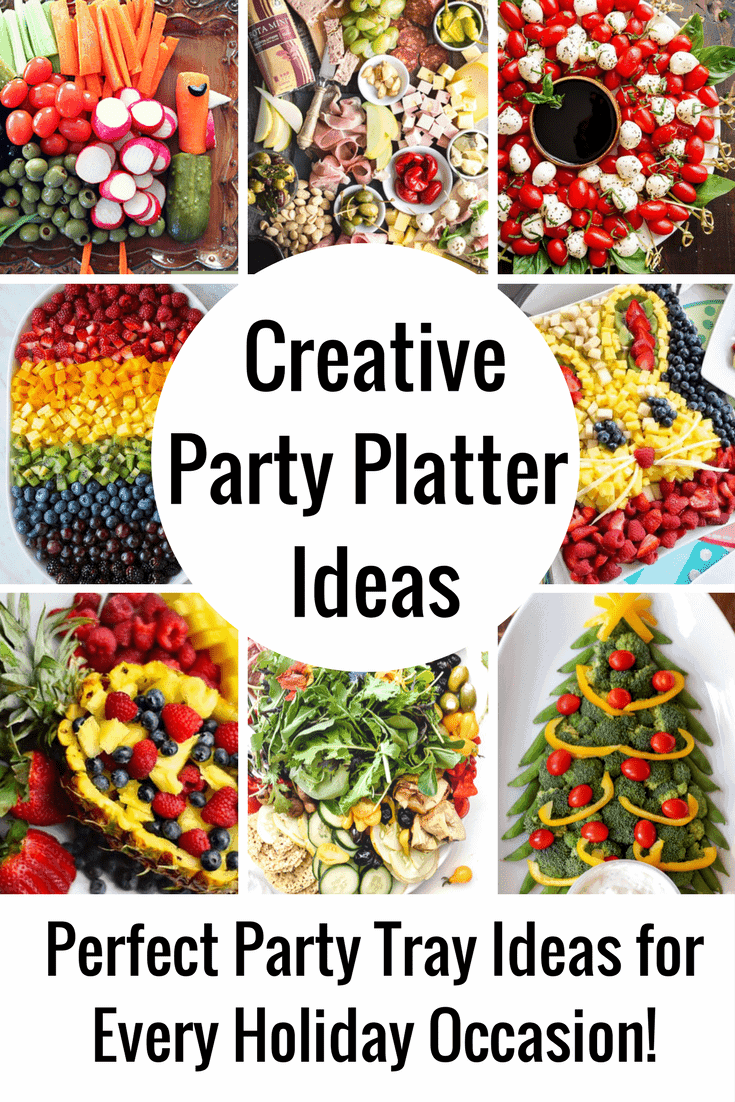 If you think you've seen one veggie tray, you've seen them all… you're gonna love this! These themed veggie trays and fruit trays will take your party planning to a whole different level (and provides some healthy party food options as well!)
You see blueberries, pineapple, and strawberries, but we see the makings of a fabulous arching rainbow! We can make that radish ravishing and add creativity to your carrots. Gone are the days of divider trays and simple platters. It's time to turn your healthy fruits and veggies in to flavorful, exciting works of art!
It's pretty simple. And the results are extraordinary, versatile, and yummy. From American flags to monster trucks, cartoon characters to baby buggies, these all-occasion fruit and veggie ideas will turn your table in to a masterpiece. If you're looking for a themed platter that will wow your guests and make your party table pop, you've come to the right place.
Let's see those amazing party platter ideas…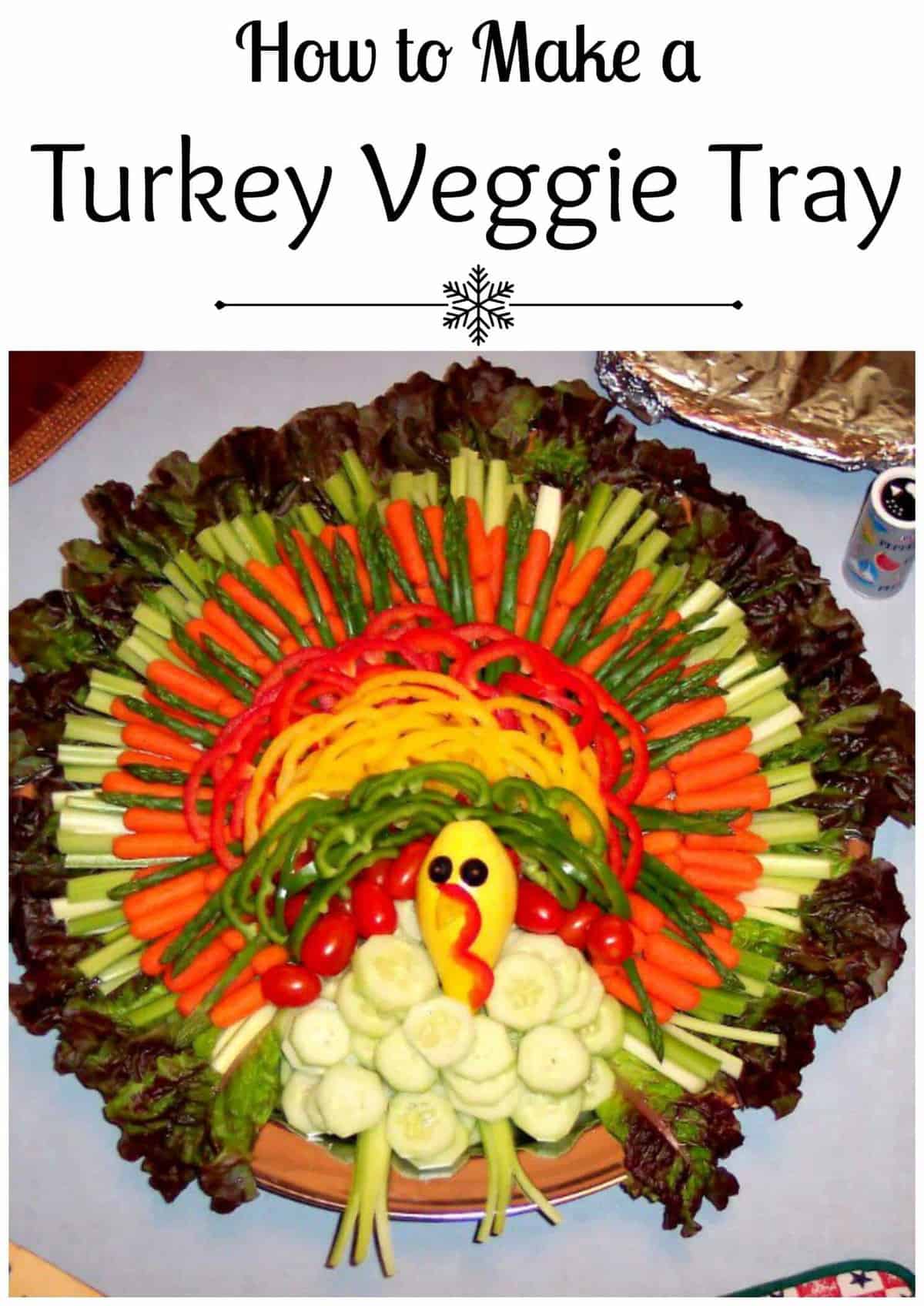 This was one of the first times I had ever seen a themed veggie tray! This Veggie Turkey Tray is the perfect way to wow your Thanksgiving guests!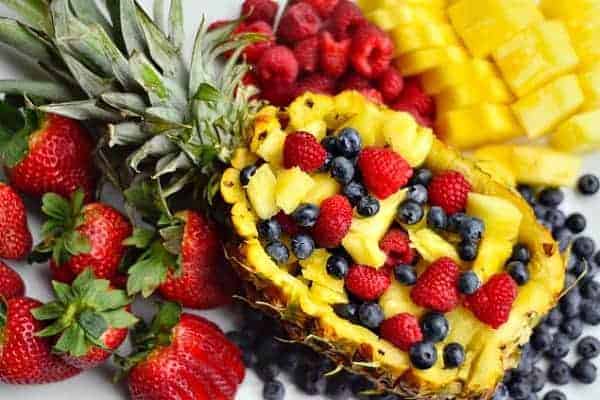 I love this idea for a pineapple boat for fruit salad. The Reluctant Entertainer shows us how to use every part of the pineapple for her four ingredient fruit salad.
Not only is it so pretty, but you don't even need an extra bowl!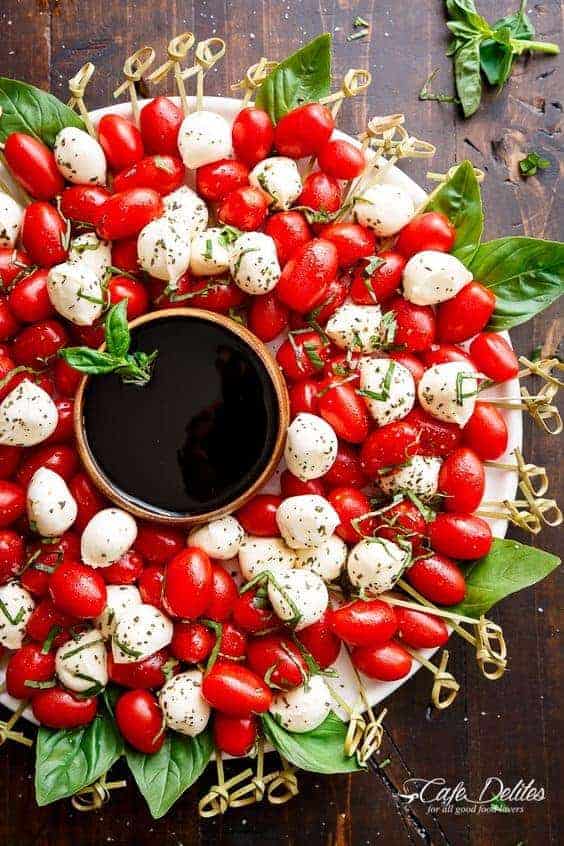 How about this caprese salad wreath by Cafe Delites. It is just so incredible to look at, but think of how easy this would be to put together. Everyone loves a good caprese salad, too!
I can't wait to try this one this holiday season!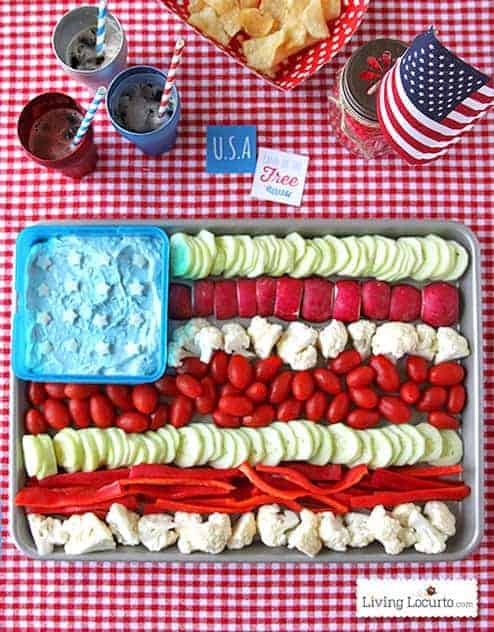 Living Locurto shows her patriotic side when she puts together this American flag veggie platter. She is serving a festive and healthy dish that will really make a statement on a table for Memorial Day or the Fourth of July.
I love that she doesn't just use red, white and blue. It doesn't take anything away from the presentation of the veggies.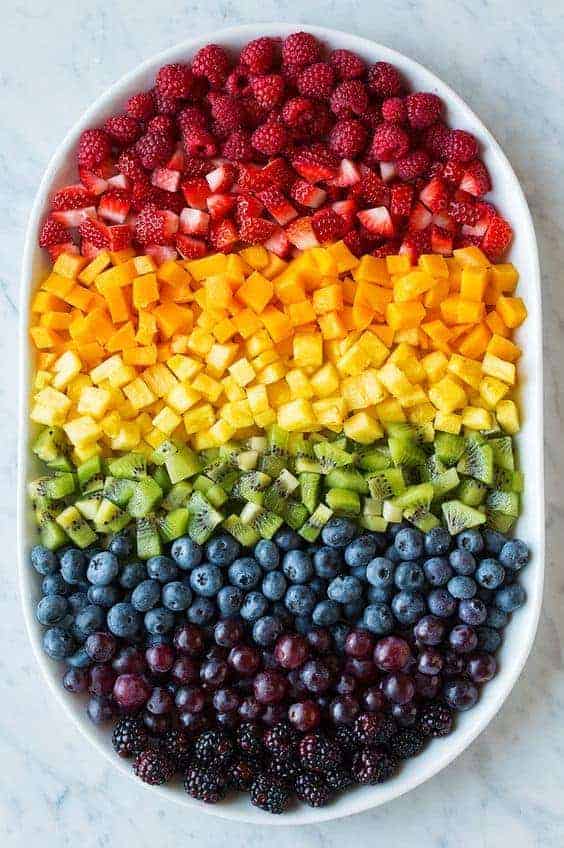 Cooking Classy is always up to something fun in the kitchen. This gorgeous rainbow fruit tray would be so fun for a party.
She kicked this up a notch by using this fruit to decorate mini sugar cookie pizzas… so smart! Kids of all ages would enjoy this idea with or without the pizzas!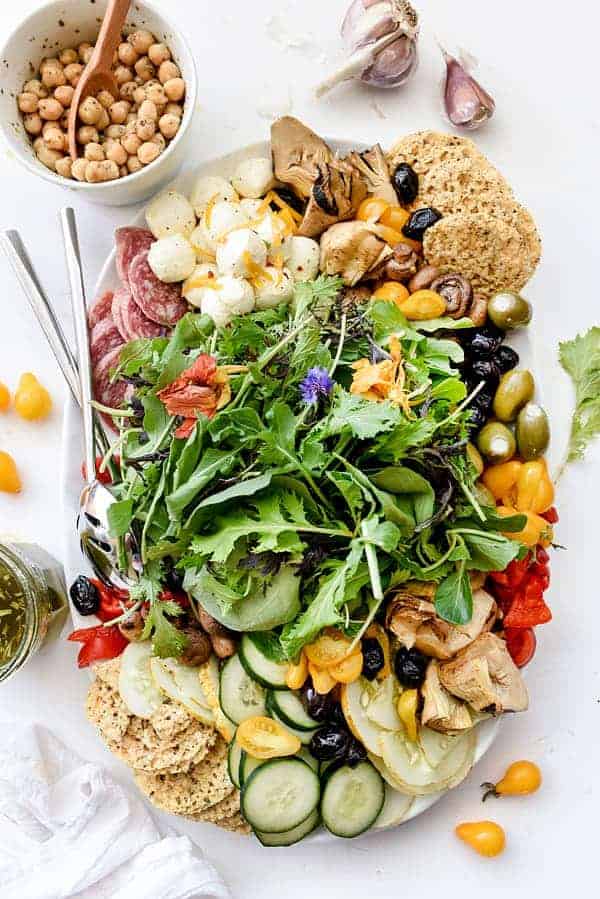 Think outside the bowl!
This Italian salad platter by Foodie Crush is a fabulous concept for entertaining. Not only is it beautiful, it gives even the pickiest eaters an easy way to only eat what they like in a salad. I love having choices when I attend a holiday gathering. Don't you?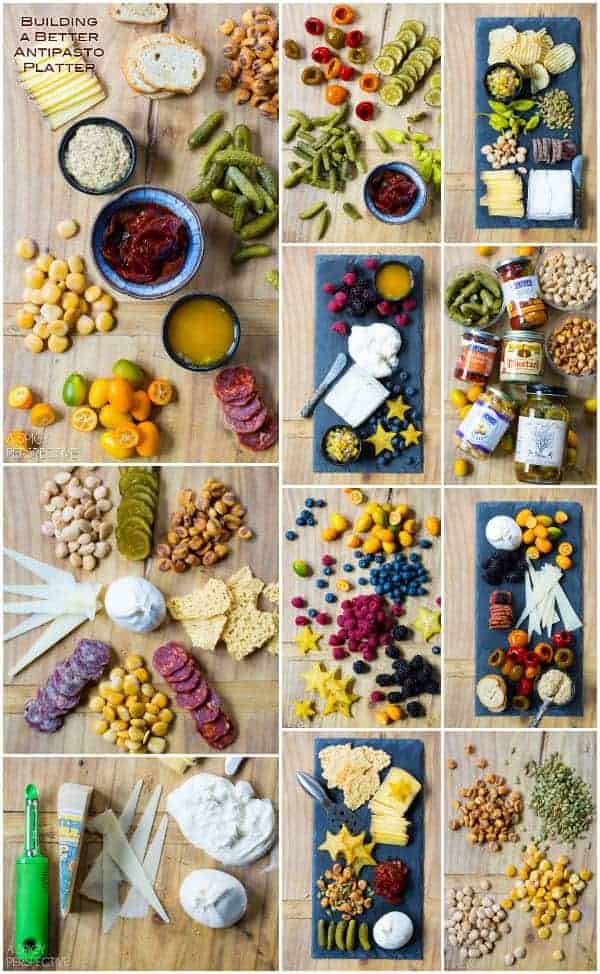 A Spicy Perspective shows us how to build a better antipasto platter.
She walks you right through food selection, cutting ideas and several options for displaying all of the delicious items that you've picked out!
I love that a simple tray is made fabulous with just a few pieces of food shaped like stars!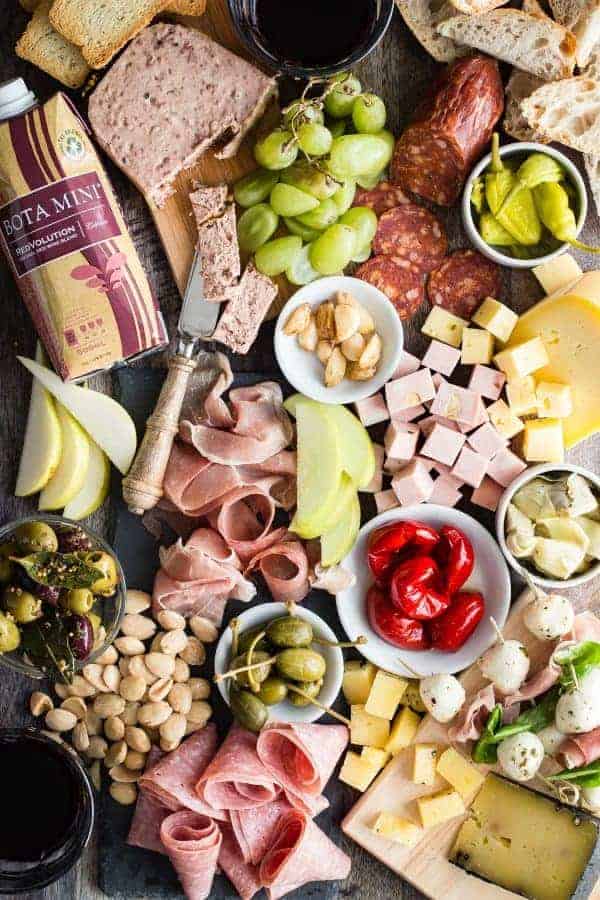 Have you ever tried your hand at making a charcuterie platter? I love that you can literally just throw everything on a plate and your guests are treated to a filling meal that is loaded with flavor.
Foodness Gracious is giving us the 411 on how to piece together the ultimate Charcuterie platter.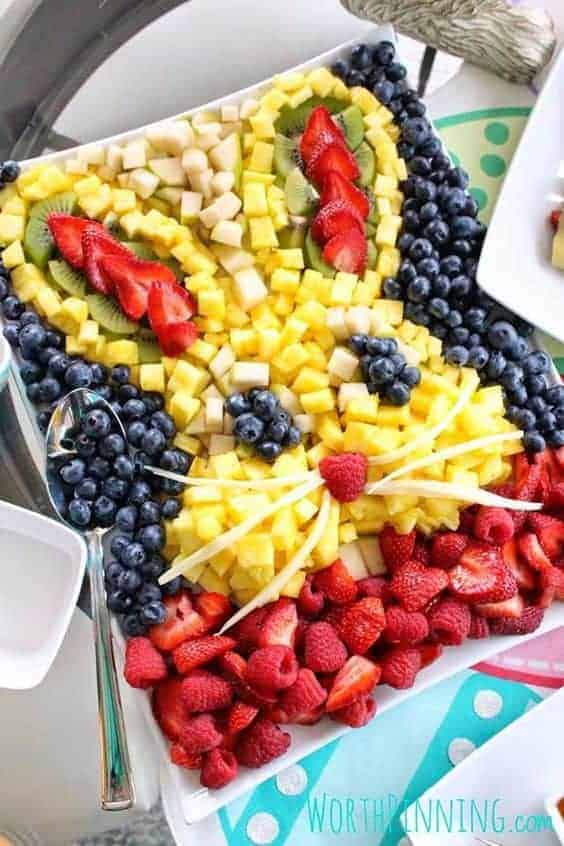 Sometimes a fruit tray can be the star of your holiday table. This is definitely the case with this adorable bunny fruit salad.
I think this also kicks the fun up a notch, don't you?! Worth Pinning has done an amazing job with this sweet bunny.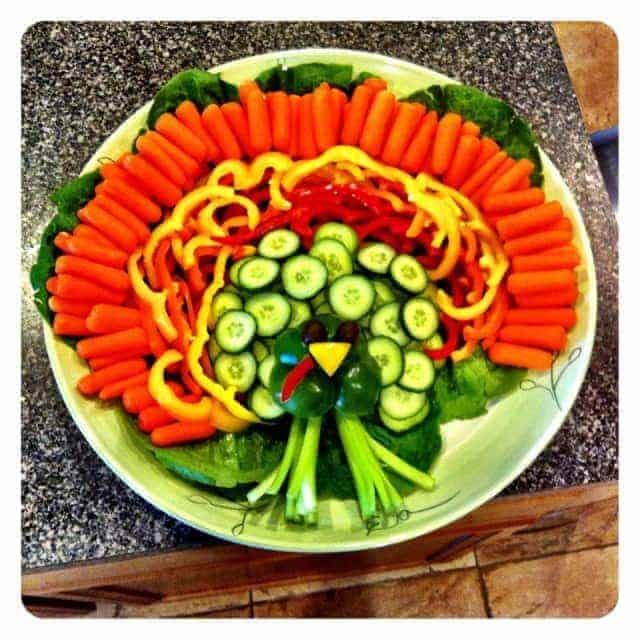 This turkey veggie tray by Aggie's Kitchen is so stinkin' cute!
Assemble your favorite vegetables on a platter and fan them out to make turkey feathers. Celery for turkey legs and use assorted veggies for the turkey's eyes, mouth and nose. Don't forget his red beard!
Veggies just become everything when they are the makings of a festive Christmas tree. I love how Lil Luna mixed everything so purposefully and beautifully. I love using multiple greens and the yellow pepper for garland.
So pretty and fun!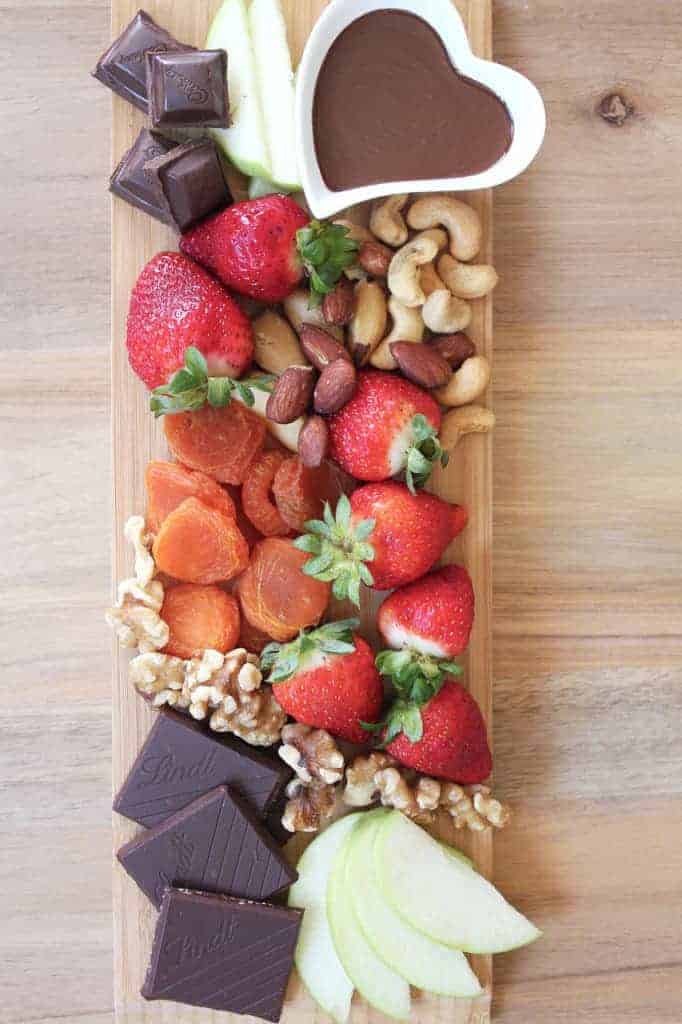 The next time you entertain, offer a healthy dessert platter like this one from The Dossier Blog. It is full of flavor with dark chocolate, fresh fruit and nuts.
I love that there is a chocolate dipping sauce, too!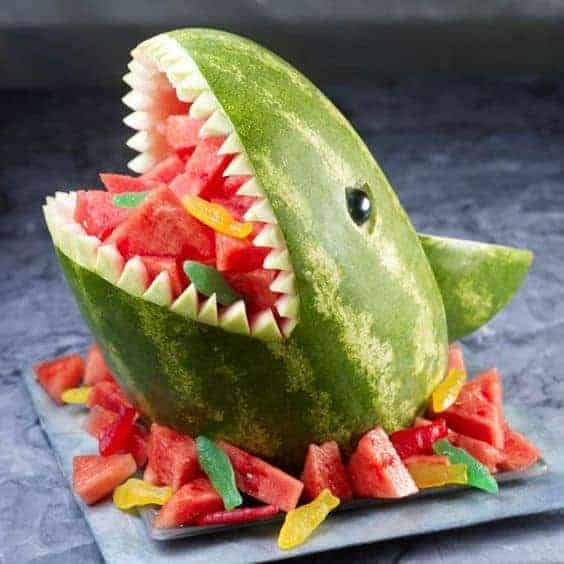 This adorable shark is offering up fresh fruit with a bite! Mixing in fresh fruit with a few gummy fish makes entertaining exciting and fun.
The kids will love dipping their fingers in the shark's mouth to enjoy some of his delicacies! Spoonful has so many cute ideas like this one!
You will also love these fun ideas…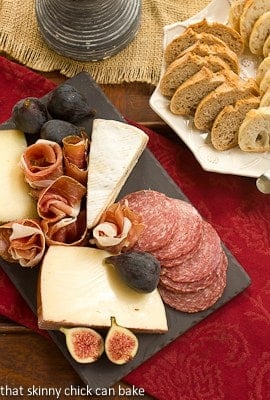 How to Arrange a Simple Cheese Tray by That Skinny Chick Can Bake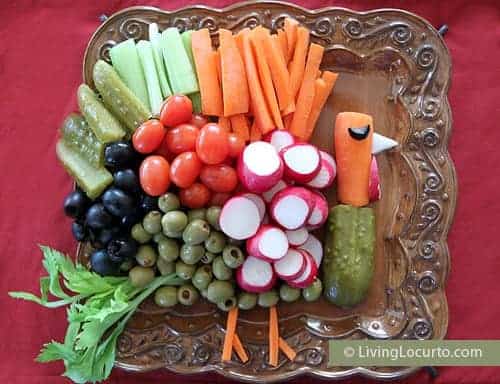 Turkey Veggie Tray by Living Locurto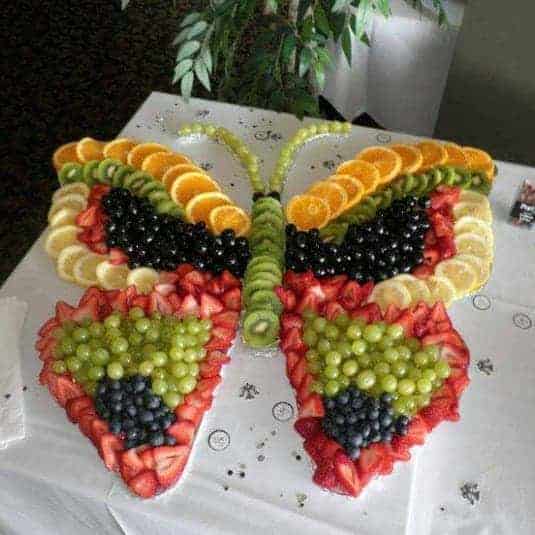 Fruity Butterfly by Key Indredients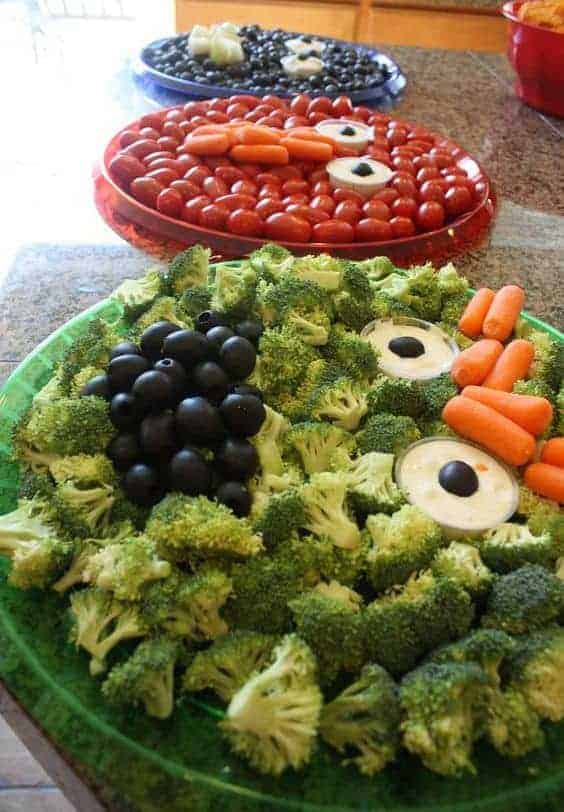 Sesame Street Party Platters via Catch My Party
Pumpkin Veggie Tray by Raising Jack with Celiac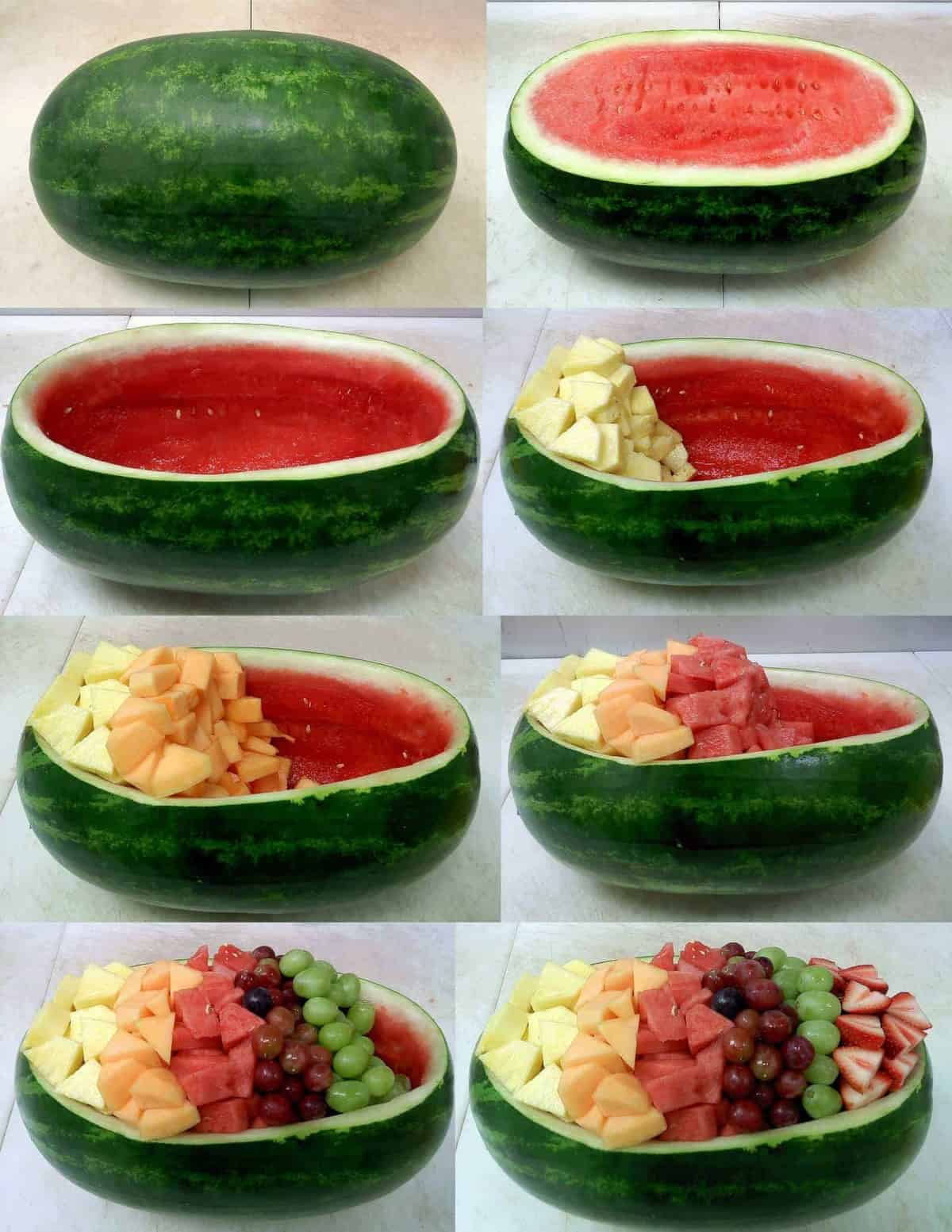 Make your own Watermelon Fruit Bowl from Buzz Feed!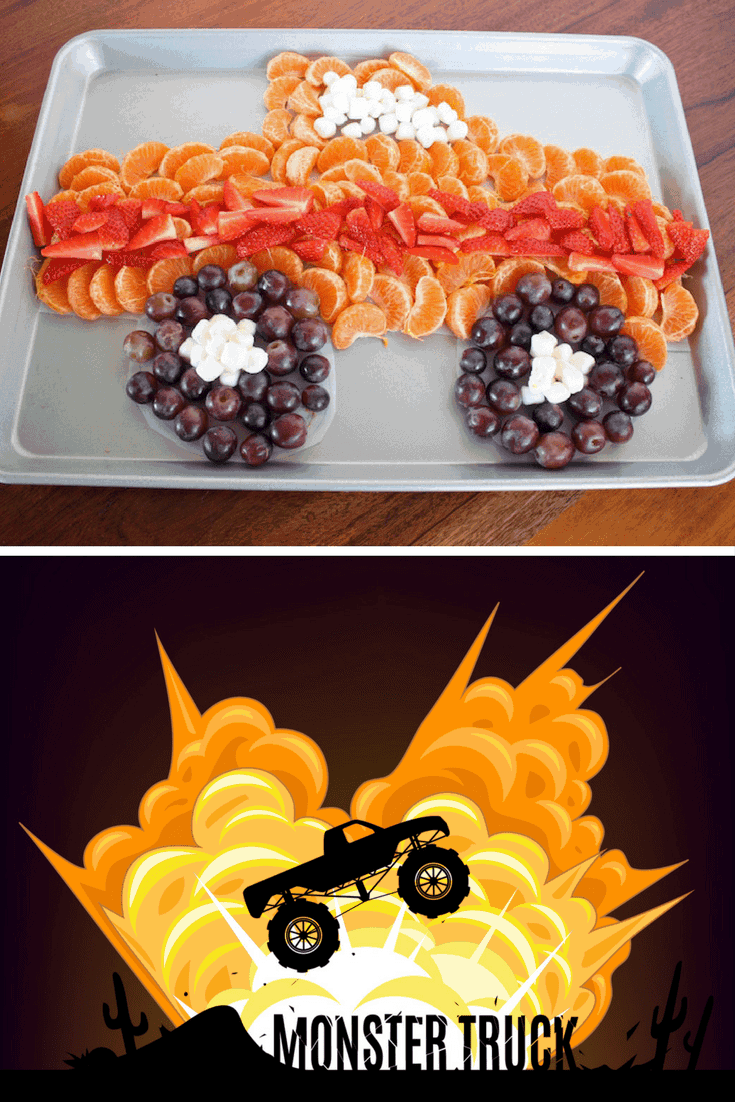 Monster Truck Fruit Tray by Desert Chica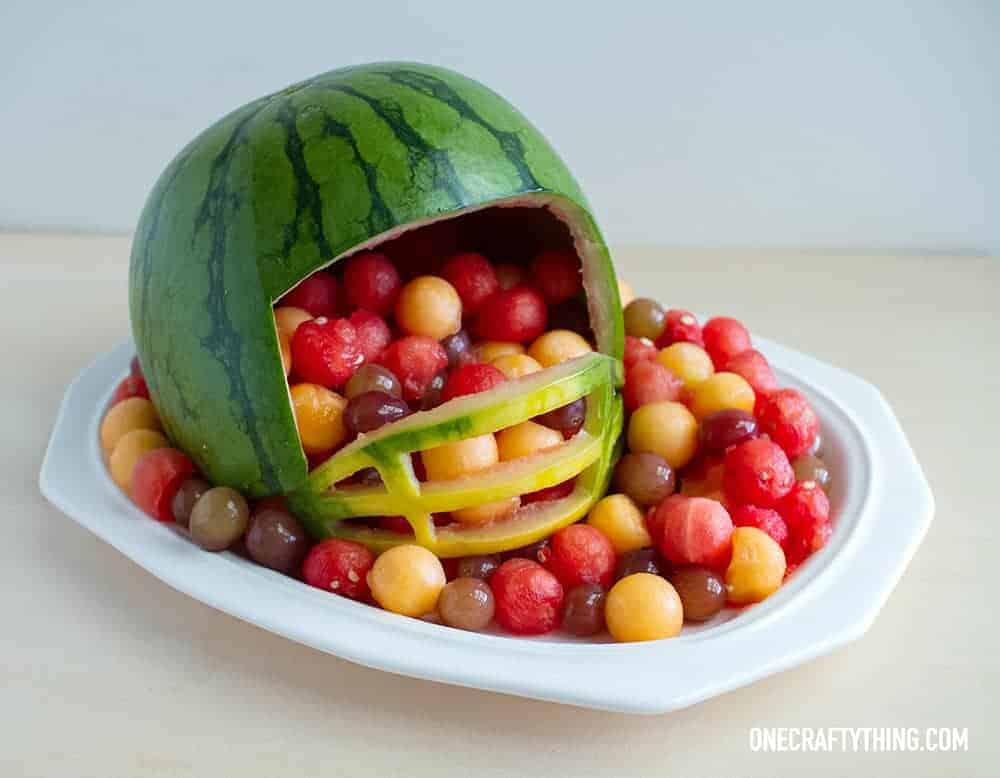 Superbowl Fruit Platter by One Crafty Thing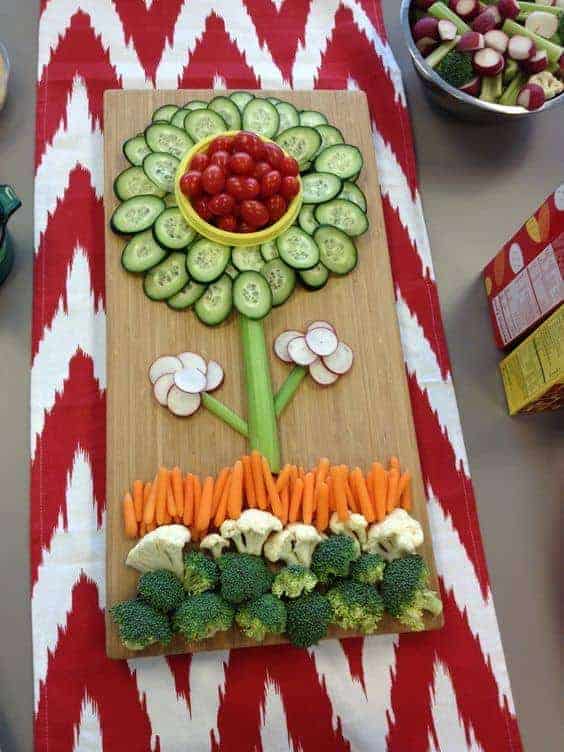 This is such a fun vegetable tray by Decoracion Beltran! I love all of the different elements used!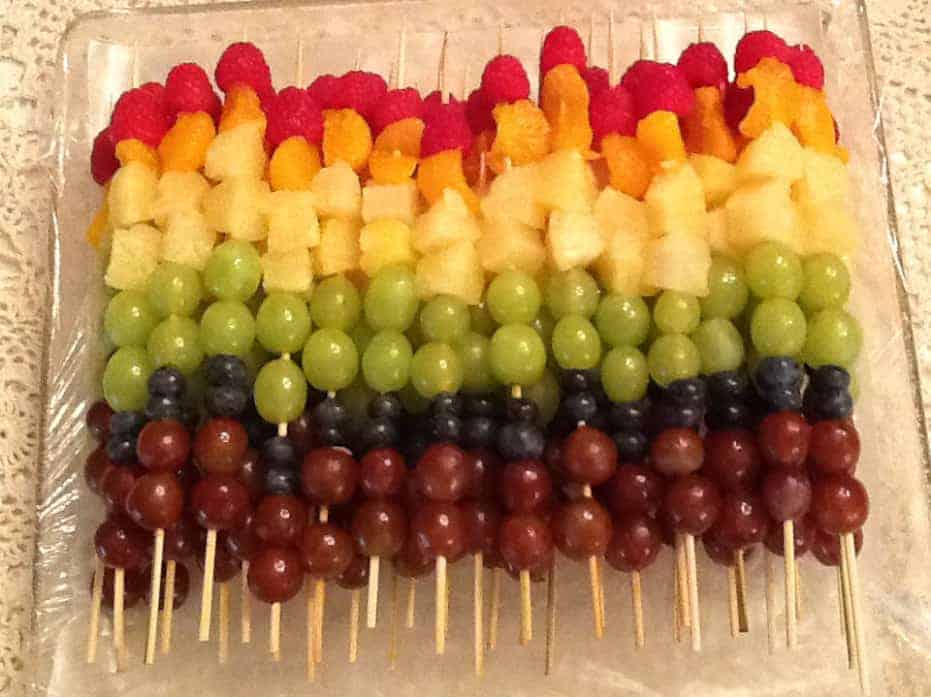 Everything is better to kids on a stick! That is why my kids adore these Rainbow Fruit Kabobs from Happy Home Fairy!
Be Sure and Pin this post for later for all of your party planning occasions…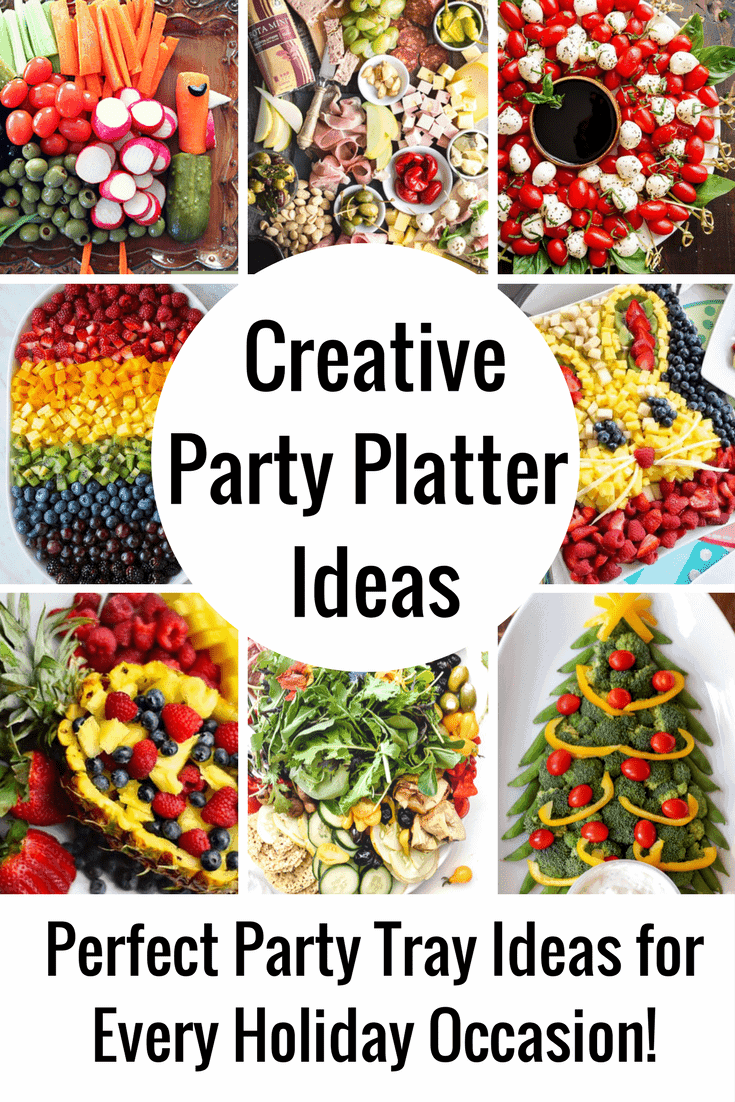 Looking for some other great party ideas? Check out these amazing Party Hacks and Tips you NEED to know!!