I've always been a fan of Netflix for so many reasons. Moms sneak binge-watch shows all the time and I am certainly one of them. Check out some of the best binge worthy shows on Netflix right now!
If we must fold laundry, I see no reason why we can't watch a little Netflix while we do it. After all, we moms are known for multi-tasking and why not add binge watching to the list.
Today I'm sharing some of my personal favorites as well as some that you guys have told me I just have to watch from start to finish.
Love it! Pin It to your DIY Board on Pinterest and SAVE it!
Follow Princess Pinky Girl on Pinterest for more Food, DIY, Travel & MORE!
According to Business Insider,
"The streaming giant surveyed 1,000 moms in the US to find out how they find time to stream their favorite shows, or "sneak" them, during the day. And their answers revealed some interesting viewing habits.

48% of the moms said they sneak-binge while making dinner, 9% while walking the dog, 40% while taking a bathroom break, and 57% while doing the laundry. 17% watch while in their driveway."
I am lucky that my kids are older and I no longer have to watch them while they play outside. However, I can see my younger self totally supervising them in the backyard while watching Meredith and Mcdreamy's budding romance many moons ago.
Now let's grab a load of laundry from the dryer and begin our Moms Sneak Binge-Watch session…
Riverdale
I love watching shows that bring me right back to my youth. Those days were a mix of carefree and also feeling every emotion all at once. Riverdale brings me right back to that wonderful roller coaster of my teen years.
This is show is a take on the popular Archie comics. It is wholesome, but also shares all the darkness that goes on beneath the squeaky clean surface of the characters. Riverdale will have you sucked in and binge-watching in no time!
It also stars Luke Perry who plays a dad to one of the characters… that doesn't make me feel old at all… nope not one bit 😉
Parenthood
The Bravermans are a family full of complex characters and a deep love for one another. Parenthood follows the Bravermans throughout all of the ups and downs that life can throw at us and you will find yourself identifying with all of them at one time or another during the course of the show.
This was a favorite show of mine while it aired. I am still wishing I had the stunning backyard dining table where this family came together. On Netflix, you can watch the entire series of this show…. all six seasons!
I promise that Parenthood will have you hooked right from the start. I always found myself laughing through tears at some point during every episode. That is when I know it is a keeper.
Call The Midwife
If you were a fan of Downton Abbey, I think you'll also love Call the Midwife. It is a period drama set in the east end of London in the late 1950's. It centers around a newbie midwife and her nursing heroines at a nursing convent.
You will fall in love with these characters and will never tire of their perfectly British accents. It is a keeper for sure!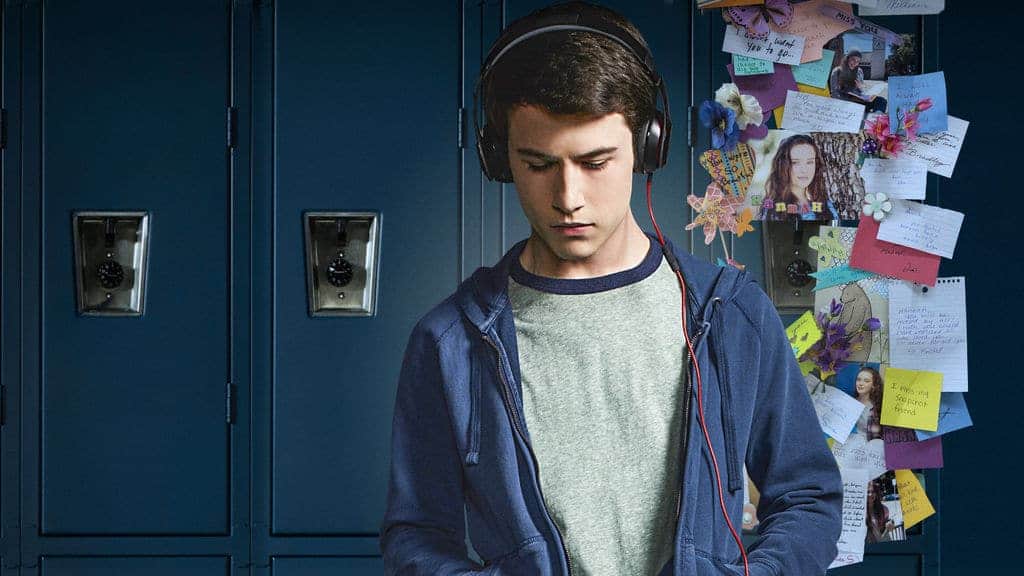 13 Reasons Why
This show has sparked a lot of controversy, but I have to tell you… it is so good. It is so full of twists and turns that you will find yourself finding a lot more laundry to fold to finish this series.
13 Reasons Why is about a teen who took her own life and shares how all of the students who were connected to her mourn her death. It broaches many topics that teens are facing today and the story line is phenomenal.
Check out my post on what I thought about 13 Reasons Why and why your teens should, or shouldn't watch it.
Fuller House
Did you watch Full House when you were a kid? I sure did and I was super curious when they announced that they were back with a Netflix Original, Fuller House.
The show centers around the Tanner clan gathering back at the family home one more time before it is sold. You will see most of the familiar faces and some new faces, too. This one is great because you can have it on when the kids are around. Only if you want to!
Friday Night Lights
This show had me at hello. Eric Taylor is the new head coach of a small Texas high school and the pressure is riding high for them to win the state championship.
I love football and this show is full of football, but what I love more are the cast of characters. This is another series that you can watch from beginning to end and trust me you will want to! I even broke out the ironing board and actually ironed clothes to finish this series.
Greys Anatomy
I know that many of us have watched Greys Anatomy for years. I know I have. This is a fun one to go back and watch from the beginning.
With over 13 seasons featured on Netflix you can go back to everyone's start at Seattle Grace. There have been so many great story lines over the years and so many fabulous characters. You will fall in love with this show all over again after a little binge-watching.
Gilmore Girls
Lorelei Gilmore is a single mom raising a teenage daughter who has a bright future and dreams of going to an Ivy League school. Lorelei will stop at nothing to give her daughter the life that she dreams of and is willing to mend a broken relationship with her own parents to get her there.
Gilmore Girls is more popular today that it was when it originally aired. The characters are fun and quirky and you will fall in love with their witty banter. I think I love this show even more because I am a mom and would do anything for my kids, too!
Be sure to pin this post for later…
I am very excited to be a member of the Netflix Stream Team! That's right – I am a lucky girl – Netflix provides me with their amazing streaming services and I get to tell my kids "sorry, I can't help you right now, I am working", while watching The Crown!! #STREAMTEAM
Disclosure – This post is part of a sponsorship partnership with Netflix – all opinions are 100% my own.