Hi, this is Karin from Buddha Barbie – I am excited to be guest posting today for Jenn from Princess Pinky Girl!
In today's day and age with the hustle and bustle of every day life, the one thing we can all agree on is the amount of stress we face on a daily basis. However- doctors recommend seeking natural relaxation techniques to give your body a rest and a healthy dose of 'unwinding' whenever possible. For me personally there is nothing better than a long soak in the tub after a hard day. Why not kick it up a notch and pamper your skin in the process? You don't have purchase expensive products to feel great. This Lavender Oatmeal Bath Soak recipe is totally handmade, inexpensive, and has many incredible skin benefits.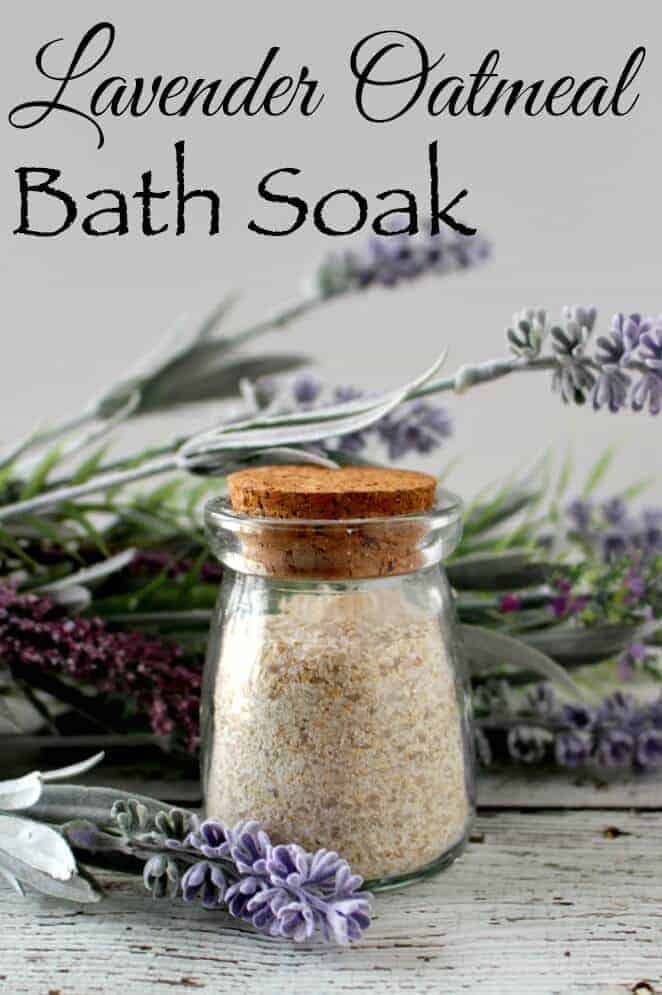 The lavender scent is known to be soothing and calming and can eliminate stress from the moment it reaches your skin. The flower contains antiseptic qualities that can reduce any inflammation, aches and pains-all naturally. Combined with oatmeal and Epsom salt, this is truly a power-packed soak. Oatmeal soothes dry, irritated, and itchy skin while cleansing at the same time. Epsom salt helps with aches, relaxes the nervous system, and releases toxins from the body.
Lavender is the most versatile of all essential oils (want to learn more about essential oils, click here), no home should be without it. Lavender is an adaptogen, and therefore can assist the body when adapting to stress or imbalances. It is a great aid for relaxing and winding down before bedtime, yet has balancing properties that can also boost stamina and energy.
Now that you know the benefits of lavender… let's create a great 'bath recipe' that can be used right away.
Step One: Take 1-cup of oatmeal and use a blender or food processor or I even used a Magic Bullet to create fine flour like texture.
Step Two: Take 1-cup epsom salt and combine and stir together.
Step Three: Add your Lavender buds or Lavender Essential Oil and stir it up. Use your own discretion about the measurement. A couple of tablespoons of the buds or I used about 20 drops of the oil, but it is a personal preference depending on how fragrant you want your soak to be.
Step Four: Spoon the mixture into a jar for storage. When ready to relax in a warm bath all you have to do is add a few spoonfuls when filling the tub!
Enjoy!!
Nothing sounds better than this soak, especially in wintertime. Remember to take time out for yourself. It's the healthiest gift you can give yourself.
Are you interested in learning more about essential oils and all of the thousands of uses that you can bring into your everyday life – click here to see more!
Come visit me a Budda Barbie and learn more about bringing the zen in to your life!
Love,
Karin
Want to learn more about all of the benefits of Essential Oils – click here!
Check out these other amazing, homemade Mothers' Day Gift Ideas: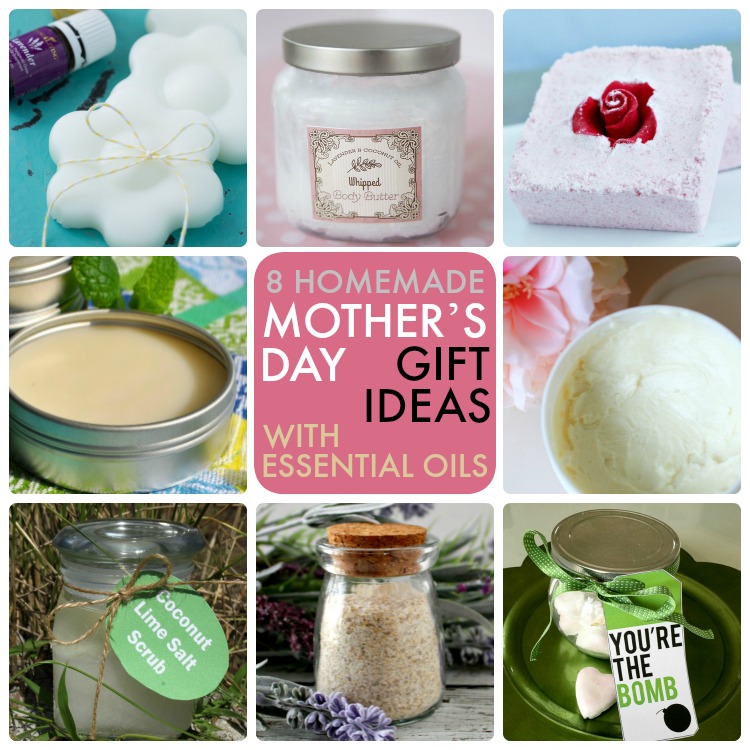 Beautiful Bath Bombs from The NY Melrose Family
Whipped Body Butter from Skip to my Lou
Lavender Bath Soak from Princess Pinky Girl
Lip Balm from The Seasoned Momma
Coconut Lime Sea Salt Scrub from Coffee Cups and Crayons
Moisturizing Body Butter Recipe from PinkWhen
Mini Bath Bombs & Free Printables from Tatertots & Jello
* * * * *