Yup, it's true! I let my kids watch TV before bed!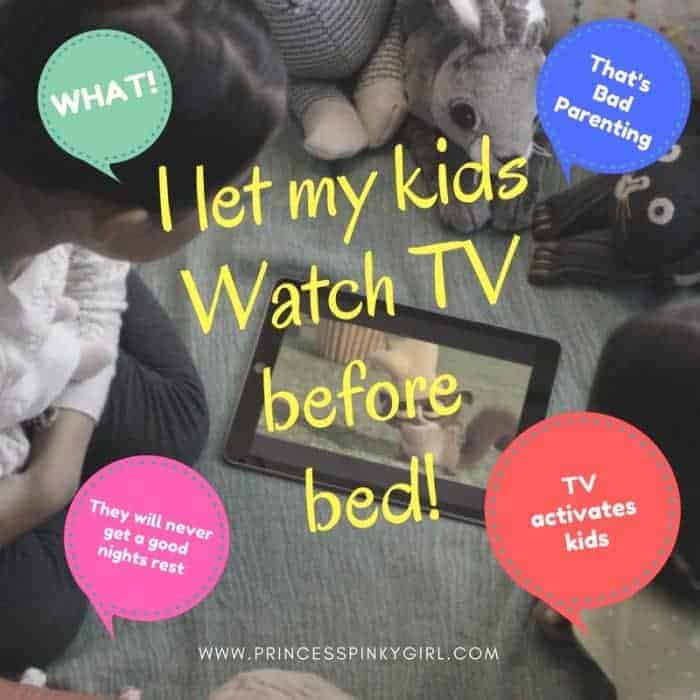 Does this make me a horrible mother? Some might say yes.
Let me take you back to the time I was 12 years old. I had horrible insomnia. I would be exhausted, but couldn't fall asleep. Then, I would start getting anxious about the fact that I couldn't fall asleep, so my adrenaline would start pumping. Then I would start counting how many hours of sleep I would get if I would fall asleep at that very minute, but I knew I wouldn't and that would mean even less sleep and it was all over.
Then, I turned 13 and had my Bat Mitzvah. My grandparents bought me a brand new 13 inch color TV, with a remote control AND (wait for it) it had a sleep timer (This was a BIG deal!!). From that day forward, I never had a hard time falling asleep again.
Part of my issue, is that once I lay down, my head starts going into overactive mode thinking about all of the things I need to do for the next day. I start freaking about carpools and lunches and my kids tests that they are not prepared for and the article I need to write and the work I need to do and what in the world am I going to make for dinner.
Once my head starts going through these lists, I am doomed. However, with the flip of a switch and a setting of my sleep timer – I am literally seconds away from falling asleep when my head hits the pillow.
Don't get me wrong, I cannot turn on anything that I am remotely going to get engaged or involved with – Shawshank Redemption, Forrest Gump, Bad Moms, Forgetting Sarah Marshall – no way!
I need to fire up my Netflix and turn on some Friends, The Office, 30 Rock, Cheers…. something like that. Something I have seen before (probably a million times) and I know how it ends and am not "emotionally involved" with!
My kids are no different. They have SO much pressure on them every single day. They need that time to stop thinking about their classes, that big exam they have the next day, their soccer game tomorrow afternoon or the friend drama that is blowing up their phones.
Sometimes they choose to pick up a book (my kids are actually great readers and really love to read, so I don't need to "force" them to get that 30 minutes of reading in a night) and get lost in that for a few chapters before bed. But most nights, they flip on a show from Netflix, decompress, check out for a bit and let their hard working, over engaged brains take a break.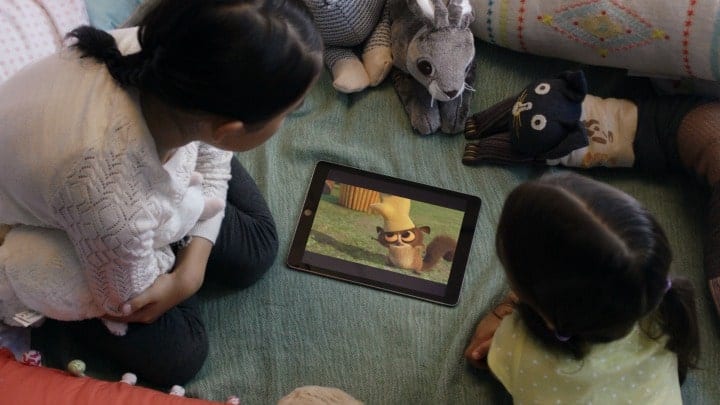 Netflix and my iPad have been my saving grace on my last few trips out of the country for work. CNN is one of those bad shows that I cannot fall asleep to, but when I am out of the country, my selection is very limited and usually to CNN or some other news station. That is when I pull out my iPad, fire up the Netflix and turn on one of my tried and true shows (it is usually Friends, but I will shake it up with an occasional New Girl)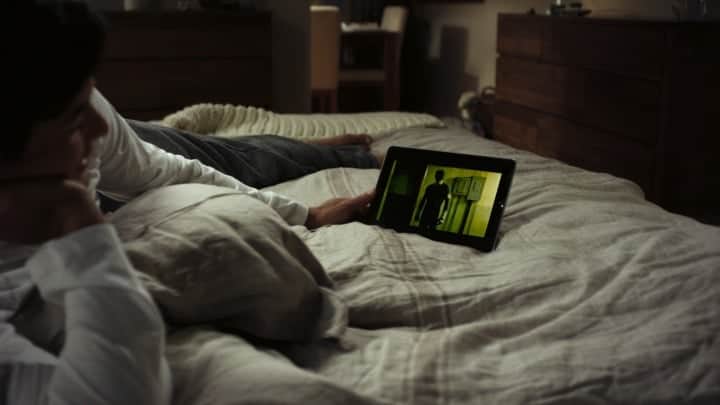 I am sure you can share hundreds of research studies that show that watching television before bed it B.A.D., but you know what….honestly, to each his/her own! This works for us and I looooovee my solid 8(ish) hours of sleep!
What helps you fall asleep?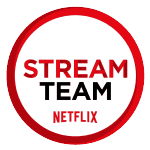 I am very excited to be a member of the Netflix Stream Team! That's right – I am a lucky girl – Netflix provides me with their amazing streaming services and I get to tell my kids "sorry, I can't help you right now, I am working", while watching The Crown!! #STREAMTEAM
Disclosure – This post is part of a sponsorship partnership with Netflix – all opinions are 100% my own.