You are going to thank me for these holiday photo ideas!
This is the perfect time of year to prepare for the holidays and getting your holiday card photos taken will be a huge weight off of your shoulders. Today, I am sharing some of the cutest ideas out there for your family. Some are sweet, some are funny, but they all are super creative and your family should have a blast taking them!
Let's see those awesome holiday card ideas…
Use plain paper mache letters to spell out your favorite holiday word. This Joy Idea by the BMC Report is adorable.
This is such a funny card idea by Mechant Studios. We can tell who the naughty one is in this family!
I love the warm colors of this woodland photo from By Bethany Studios. So pretty.
This is too cute and I love that they are in their PJ's … Be Merry Be Bright by Pink Pistachio.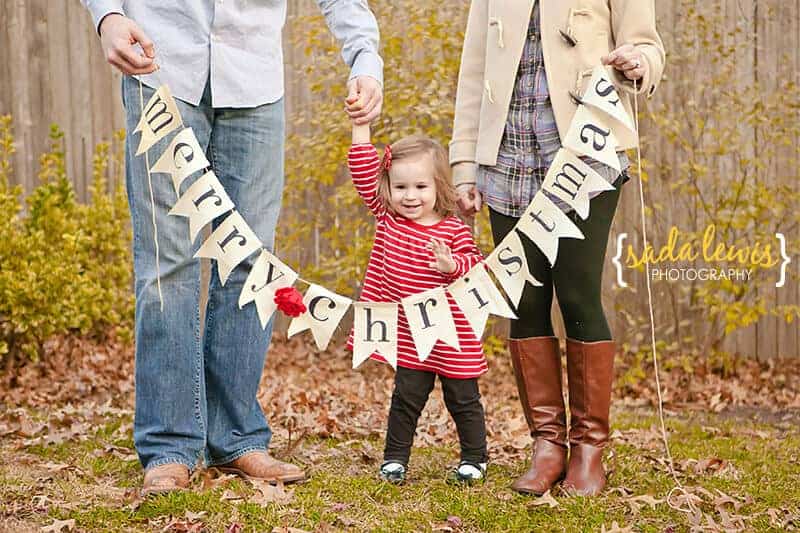 I love the simplicity of this Merry Christmas Banner. Sada Lewis did such a great job with the placement and cropping!
Paging Supermom totally nailed it with this superhero card. It is cute and tells all about what their family has been up to!
Catch a glimpse of your kids reading a Christmas book together like this image found on Tumblr.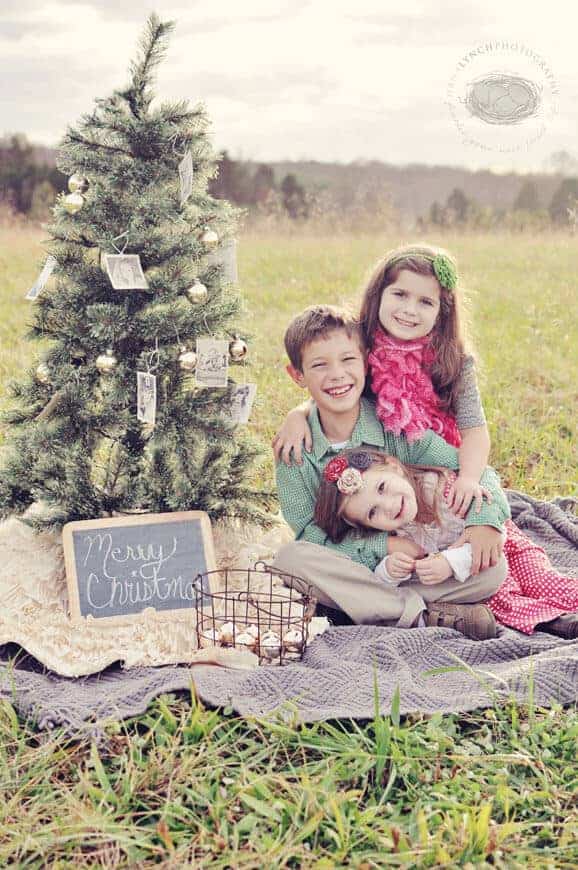 The MomTog Diaries took the sweetest vintage Christmas shoot. It is so pretty with so much charm.
A Christmas Story photo card by Amanda Earles. This is just too funny. I love that they made their own leg lamp, too! You'll shoot your eye out kid!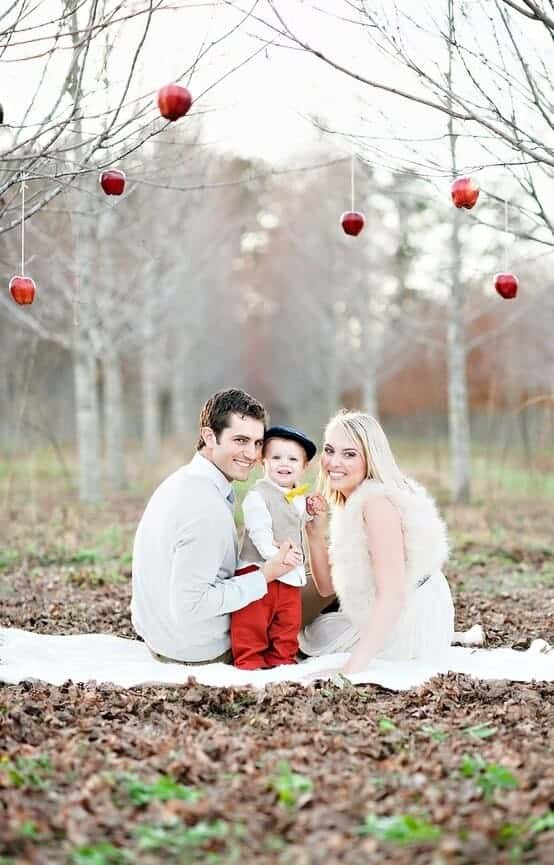 I love the simplicity of this picture by Pasha Belman. Just ornaments hanging from the trees and a beautiful family.
A little faux snow ride with a Tree on Top is just the thing for this age. Sara Anne Photography nailed it… so adorable!
This is the cutest ever… Oh Happy Day shared how to make these cute holly sticks, but this would make a great Christmas card, too!
Perfect for babies first Christmas from JM Photo Images
Don't be afraid to think out of the box! We love this unique Christmas photo idea (source unknown. If you know the source, please email us so we can credit it!)
Make memories with this beautiful card from Mandie Lane
Love the pop of color in this picture from Tumbler
You don't need snow to make a snowman by Redtri
Looking for some other fun Christmas and holiday ideas – just click on the pictures below: