These Halloween hacks are going to make your house the envy of your neighbors! Easy Halloween decorations and party ideas that will take your Halloween party to the next spooky level!
If Halloween is one of your favorite times of the year, you will love our Meringue Ghosts (delicious and they are only 20 calories!) and our famous Halloween Spider Cookies. Both are very easy Halloween treats that your ghosts and goblins will love!
Halloween Hacks and Easy DIY Halloween Decorations
Halloween is one of my very favorite holidays! I LOVE Halloween decorating and get super excited when I see the Halloween decorations arrive to Target. One of my other favorite things are Life Hacks! So I thought what would be better than combining the two and creating some great Halloween Hacks!!
I love pulling together all of the super creative and easy DIY Halloween decoration ideas from around the internet!
I swear half of our storage room is filled with Halloween decor. October 1st arrives and we are outside, putting up our Halloween lights and DIY decor.
What I love most about the ideas in this round-up, is that they are all crazy easy to do. Best of all, it doesn't have to cost a fortune to have a super spooky Halloween House this year.
Check out these amazing Halloween Hacks and be sure to share any of your great ideas in the comments. We are always looking for new ways to scare our neighbors!
Halloween Door Decorating Ideas
Don't you love an easy Halloween decoration? These Halloween Door decorating ideas are so cute and they are so easy to pull off! Which is your favorite?
I am soooo excited for this SUPER EASY Halloween decoration. Raise your Halloween game with digital decorations! That's right, you heard me – Halloween has gone digital! The best thing about this, is once you have the projector you can use it for Halloween, Christmas, football season and just about any other holiday and email new videos every year! Find it here (affiliate)
Perfect Pumpkin Carving from Makezine
This idea is SO smart! We always struggle cleaning out the pumpkin and we tried this last year and it worked AMAZING!! This is now out go-to way to carve our pumpkin!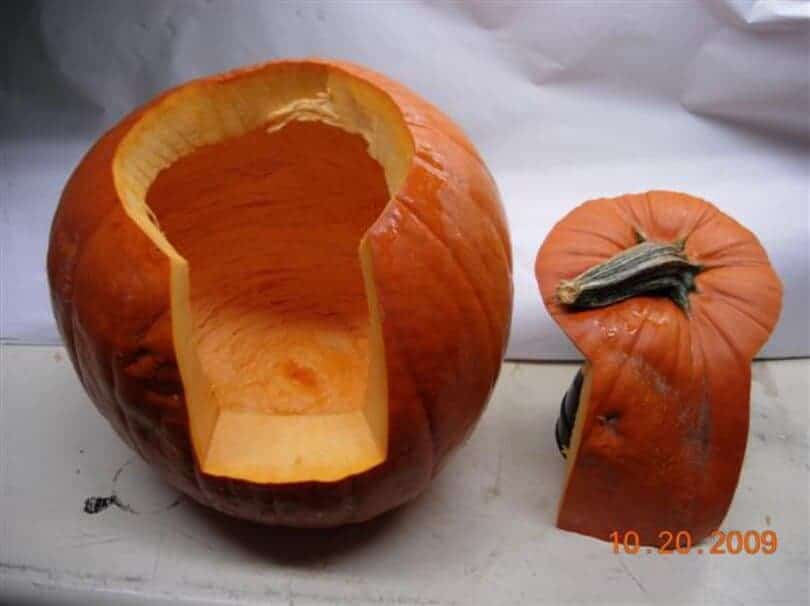 Foam Pumpkin Arch from Carzi Carlos
This is SO creative. I am going to be searching high and low this year the day after Halloween to buy up all of the foam pumpkins on clearance. This pumpkin foam arch is hauntingly beautiful and I have the perfect porch for it!
Ice Cold Hands from Simply Stated
How creepy is this – you go to get a glass of punch and a hand is floating in it!!
DIY Ombre Candy Corn Wine Bottles from Brit + Co.
This is such a great centerpiece and gives me a good excuse to empty a few bottles of wine (lord knows we have enough of them!)
Milk Carton Ghosts from Eighteen 25
This is one that I can even make! Great to line your sidewalk or porch and I go through about 4 of these gallon milk cartons a week!
Pumpkin Party Cooler from Martha Stewart
So clever and a great addition to the bar!
Ghost Refrigerator from Jean's Crafty Corner
This one "screams" my kind of easy! I mean seriously, if I can't figure this one out, my craftiness is seriously hopeless!
This is HILARIOUS!!! (and only $5 for the decal!) My kids will love this!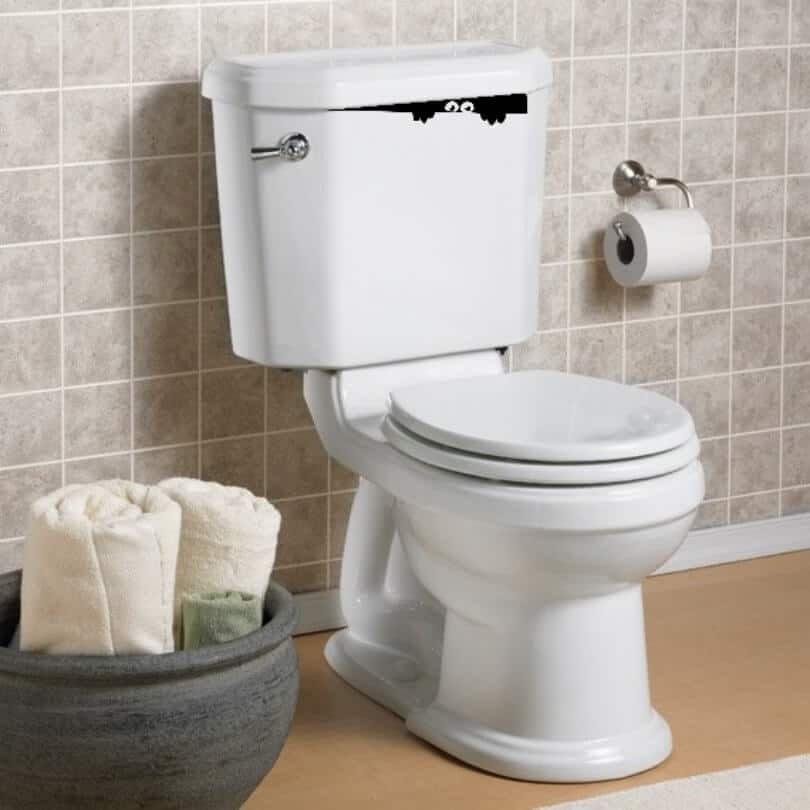 DIY Bloody Candle from the Creative Goddess
Creepy and cool! Grab some candles from the dollar store and you are all set!
Spooky eyes in the bushes (out of toilet paper rolls!) from Rust and Sunshine
With the amount of toilet paper we go through in my house we could make these for our whole neighborhood! Can't wait to try making these this year!
House-O-Lantern from Spoonful
This is also really easy and the design possibilities are endless!
Floating Heads from Simply Designing
These are seriously SO spooky! You can even add some lights to make them extra creepy! Grab the foam heads from a craft store or order them from Amazon here.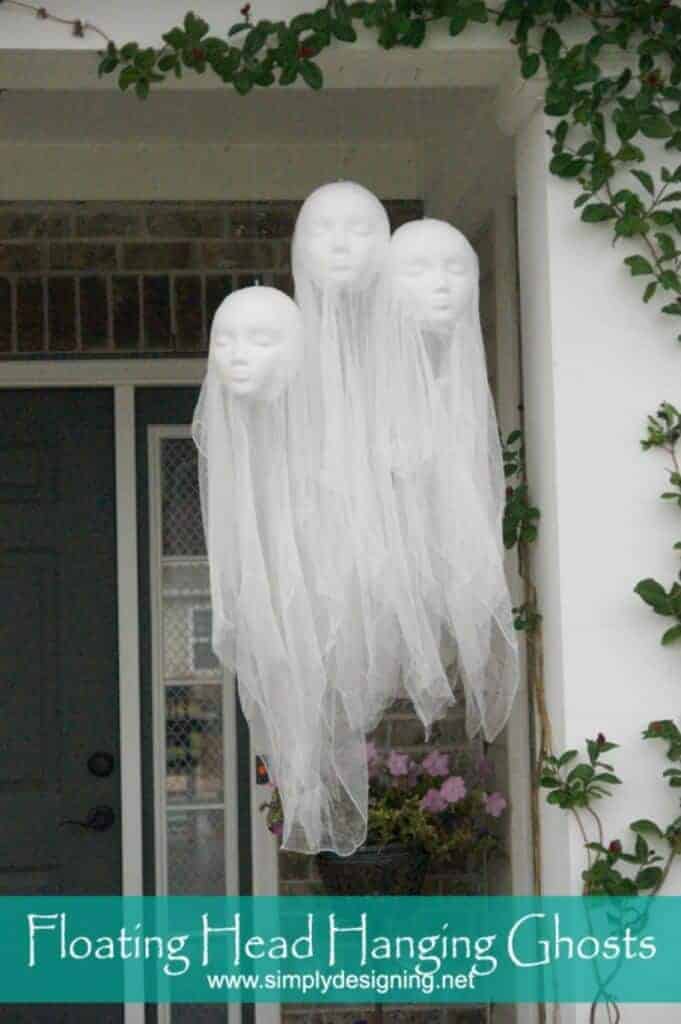 Fill a rubber glove with Halloween candy and top it off with a spider ring for a fun Halloween treat (source unknown – please message me if you know the source so I can credit them!)
Make a CONCRETE PUMPKIN from HomeTalk
DIY SPOOKY EYES…made from plastic pumpkins from Kitchen Fun With My Three Sons

Looking for some more great Halloween ideas? Check out How to make a DIY Tomato Cage Ghost!