This post may contain affiliate links. Read my disclosure policy here.
These Chocolate Frosted Baked Donuts feature a batch of fluffy vanilla doughnuts, topped with a silky and delicious chocolate frosting—the perfect breakfast treat!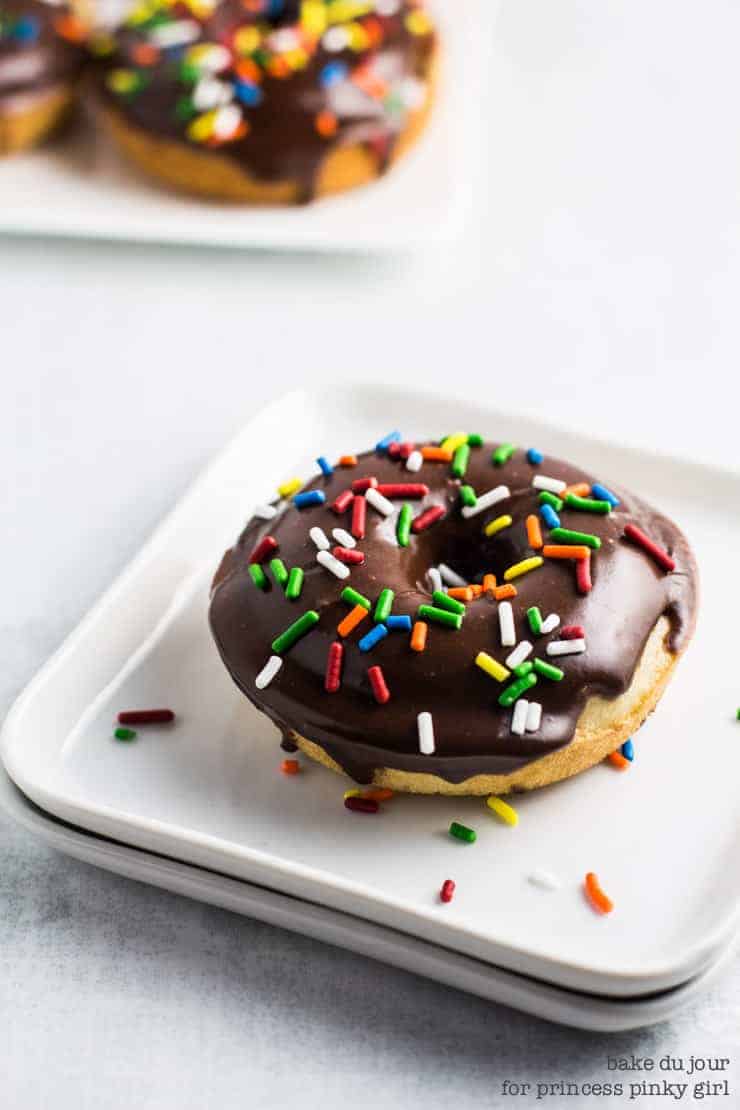 Hi, everyone! Ann from Bake du Jour here again! I hope you had a great Easter—I know I did, since I had these Easter Egg Cupcakes in tow. Today, I'm bringing you these Chocolate Frosted Baked Donuts and boy, are they a treat.
I don't know about you, but ever since I was a kid, my favorite doughnuts at Dunkin' Donuts were always the chocolate frosted ones with the sprinkles on top. The sprinkles were just so inviting!
So obviously I had to recreate them! Also, it's been quite a while since I last used my doughnut pan. The last time I used it was when I made these Double Eggnog Doughnuts—highly recommend keeping that one in your back pocket for the holiday season! Also, if you need another cute holiday treat idea, these Hot Chocolate Cookie Cups are so adorable and seriously so easy to make!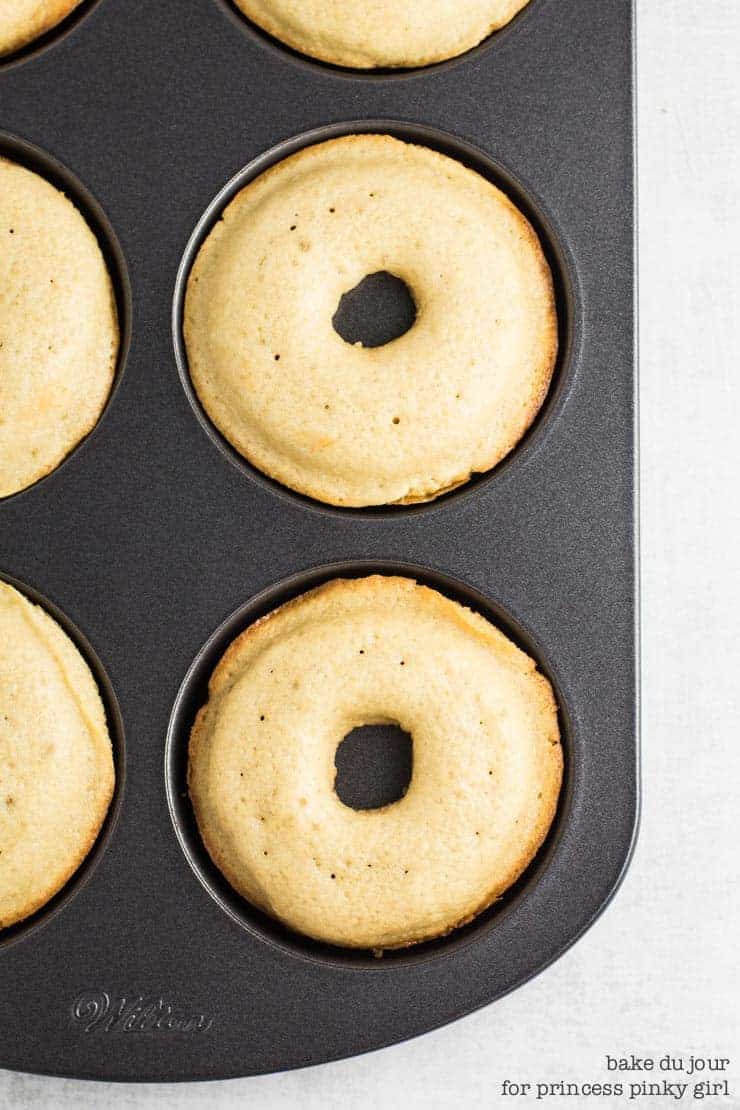 Did I mention that these donuts are baked, not fried? In other words, these are good for you. That's what I'm telling myself, anyway.
But in all seriousness, because these doughnuts are baked, that makes them a whole lot easier to whip up. No need to worry about getting your deep fryer out! Not to mention the recipe itself is pretty darn simple. The whole thing comes together in under an hour!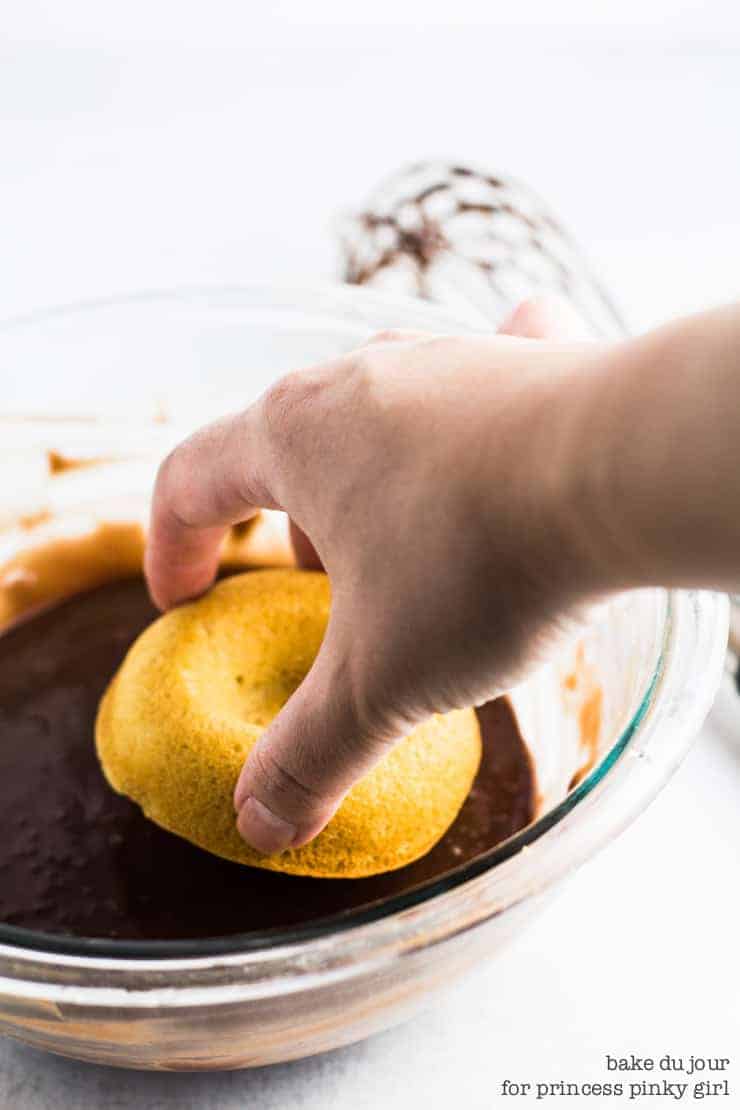 The fun part comes when you get to dip the donuts in the chocolate glaze. My advice: really get in there and make sure the entire half of the donut is covered in chocolate. Don't be shy. Your taste buds will thank you for it!
Once they're covered in chocolate, you can go crazy with the sprinkles. You can obviously top it whatever you like (nuts, M&M's, etc), but I chose to go with the classic look of sprinkles here.
I'm not a morning person by any means, but knowing that I can able to grab one or two of these right when I wake up?
Yes please, and thank you.
But really, who can say no to doughnuts, right?
If you are always looking for some easy breakfast ideas, these 3 ingredient breakfast cookies and the best! AND they are super healthy too! Your kids will love that they are getting a "cookie" for breakfast!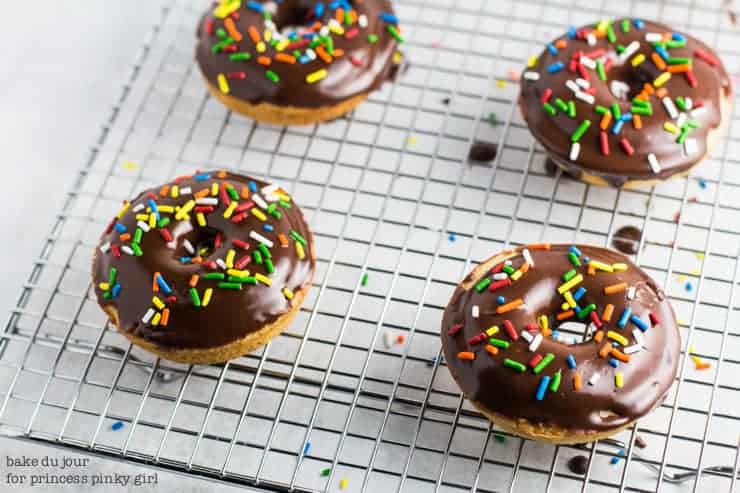 Some things to keep in mind when making these doughnuts:
1. Use a zip-top or piping bag to fill the cavities of the doughnut pan. That'll make it a lot easier for you to go all the way around!
2. I've said this before, but it's worth repeating. Go to town on that chocolate glaze. You can never have enough chocolate glaze. But if you have some left over, it's totally okay to eat the rest on your own. This is a judgment-free zone!
I hope you enjoy making these as much as I did! They're so, so simple and will really brighten up your mornings!
Chocolate Frosted Baked Donuts
These Chocolate Frosted Baked Donuts feature a batch of fluffy vanilla doughnuts, topped with a silky and delicious chocolate frosting—the perfect breakfast treat!
Prep Time: 30 minutes
Cook Time: 10 minutes
Total Time: 40 minutes
Course: Dessert
Cuisine: American
Servings: 6 doughnuts
Ingredients
Vanilla Donuts
1 cup all-purpose flour
1/3 cup granulated sugar
1 teaspoon baking powder
1/4 teaspoon baking soda
1/2 teaspoon salt
2 teaspoons vanilla extract
1 large egg (brought to room temperature)
1/2 cup whole milk
2 tablespoons unsalted butter (melted and cooled)
Chocolate Glaze
1 1/2 cups confectioner's sugar (sifted)
4 tablespoons cocoa powder (sifted)
4-5 tablespoons whole milk
2 teaspoons vanilla extract
Instructions
Doughnuts
Preheat oven to 350F and grease a doughnut pan nonstick cooking spray.

In a medium bowl, whisk together the flour, sugar, baking powder, baking soda, and salt.

In a separate bowl, whisk together the the vanilla extract, egg, milk, butter and whisk until smooth.


Add the wet ingredients to the dry ingredients and mix until combined.

Using a zip-top bag or a piping bag, pipe the batter into the cavities of the doughnut pan, filling the cavities 3/4 of the way. Bake for 10 minutes, or until the edges are lightly browned. Allow the donuts to cool in the pan.
Chocolate Glaze
In a medium bowl, whisk together the sifted confectioner's sugar and cocoa powder.

Add the vanilla extract and then the milk, one tablespoon at a time until you reach the desired consistency. It should take about 4-5 tablespoons!

Dip the top of the donuts into the chocolate glaze, and cover with sprinkles.
Nutrition per serving
Calories: 313kcal | Fat: 6g | Saturated fat: 3g | Cholesterol: 40mg | Sodium: 266mg | Potassium: 190mg | Carbohydrates: 61g | Fiber: 1g | Sugar: 42g | Protein: 4g | Vitamin A: 205% | Calcium: 75% | Iron: 1.6% |
Other Easy Desserts
Brownie Batter Dip – This dessert dip is no-bake and the perfect treat for parties and get-togethers!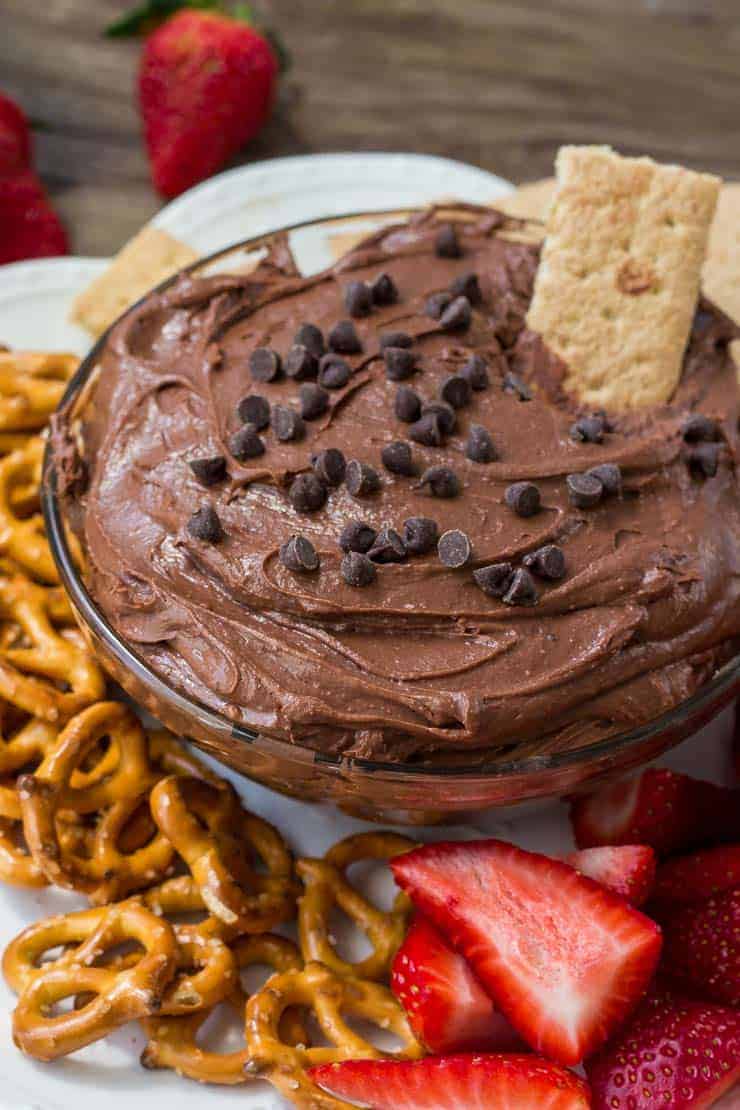 Funfetti Whoopie Pies – Our Rainbow Whoopie Pies bring a whole rainbow of colors and sprinkles to the traditional whoopie pie recipe!
Sign up for the Princess Pinky Girl Newsletter and automatically receive our latest & greatest delivered right to your inbox! Follow Princess Pinky Girl on Facebook, Twitter, Pinterest and Instagram for all of the newest recipes, crafts, travels and updates!
If you make a Princess Pinky Girl creation make sure you take a picture and share it on Instagram with @princesspinkygirl ! I love seeing your masterpieces!