Want to start a Bullet Journal? Looking for creative Bullet Journal ideas? Don't even know what one is? Well, Bullet Journaling is the most fun you'll ever have organizing your life! So, get started here!
I am a creative person at heart and sometimes getting all of my ducks and staying organized is a tad boring. I'd rather be making funfetti whoopie pies or making bud vases out of egg shells. That all changed when I learned about the bullet journal.
Have you ever heard of bullet journaling? If you haven't, I am going to tell you all about it. If you've already heard of it and want to learn more I am going to share some really great bullet journal tips and tricks, the best supplies for bullet journaling and even some of my favorite free printable bullet journal templates.
You are going to be a pro!
What is bullet journaling?
A bullet journal is a notebook that is a combination to-do list, diary, doodle pad and planner. It is a method of organizing your thoughts, schedule, goals, dreams and a great creative outlet!
The first page is set up like an index or a chapter of contents and the following pages can be used to track day to day stuff as well as long term goals and planning for the future.
It is a way for you to write down everything that is going on in your life. It is so addicting once you get started!
What is a BUJO Journal or #BUJO
Same as above, just a different way to say it!
Bullet Journal Supplies
Like every project in your life, you do need a few supplies to get started. Don't worry, the list is actually pretty small!
(please note – this list includes affiliate links)
Journal- You really can use any kind of notebook, but there are a few things that you should keep in mind when selecting a journal.
Choose a medium-sized journal that isn't too small and is easy to carry around. This is going to become your planner, after all. I love bound journals because they are sturdy and easy to throw in my purse or a tote bag. Dotted pages make it really simple to create layouts, but grids are nice, too. It really is your personal preference. Here are a few suggestions:
Leather Notebook Journal with Dot Grid
Natural Cork Hardcover Bullet Journal
Bullet Journal Pens- There is no requirement to purchase expensive pens to create a bullet journal, but if you love color and want to get fancy with your journal pages, you might want to invest in pens and markers that won't bleed through the paper and are easy to use. So, here are a few suggestions:
Huhuhero Fineliner Colored Pens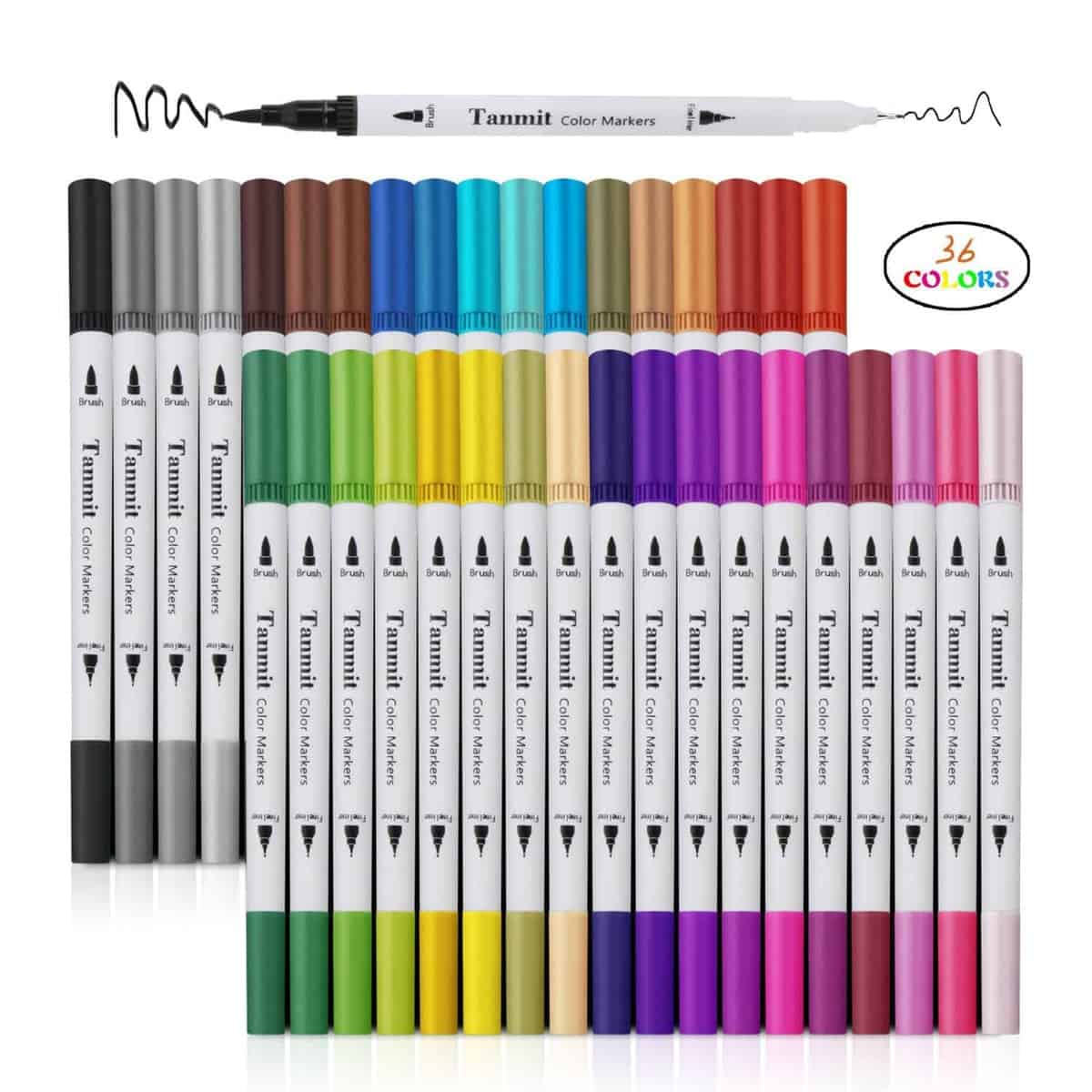 Optional Items for Bullet Journaling: These are not necessary items to begin bullet journaling, but you might find that these come in really handy and make creating your pages a breeze.
Bullet Journal Tips and Tricks
I love a good tutorial and reading from those who have a passion for bullet journaling is like reading the cliff notes of a great novel. These are some great shortcuts and ideas that will help to start out in the world of the bullet journal much easier. These ideas are just so smart!
The Ultimate List of Bullet Journal Pages Ideas by Life's Carousel
Weekly Planning Layouts for Bullet Journals by Hearth and Handmade
Using a Flip Out Code Key by Page Flutter
23 Ways to Customize Your Bullet Journal by Buzzfeed
How to Trace Images in Your Bullet Journal Even if You Can't Draw by Page Flutter
Free Printable Bullet Journal Templates
Templates are an easy way to design a page in your journal. You can simply download these pdf images and print them out on paper or card stock.
You can use them to trace or even paste on a page. They are so creative and make it super easy to get started and fill your bullet journal quickly. These are some of the best resources I've seen and they have tons of ideas for each link.
40 Plus Free Bullet Journal Printables for Serious Bullet Journal Fans by Mommy Over Work
These range from true basic templates and printables to some of the most stylish and fun layouts I've seen. Either focus on meal plans, or home planning. Because these are so stylish and practical, it's hard to pick which ones to use first.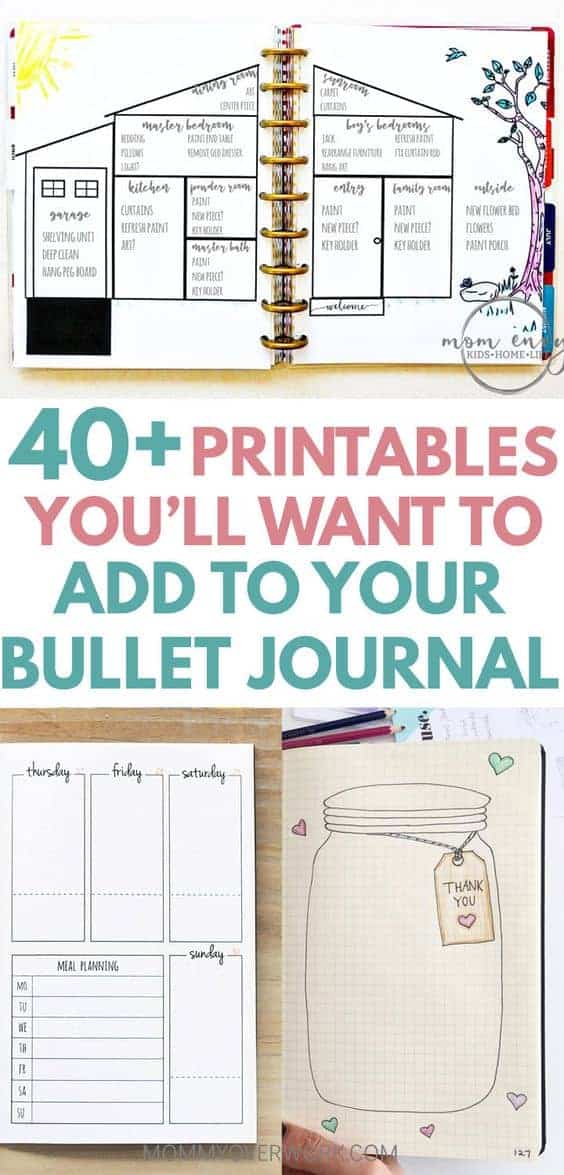 Free Printable Bullet Journal Doodle Practice Sheets by The Petite Planner
Brush up on your mad doodling skills, thanks to these free printables. These are so fun for all ages, too!
33 Genius Bullet Journal Printable Layouts by Just Bright Ideas
I love how this is broken down, because it is so simple. So many useful ideas that we all can use in our bullet journals. Thank you Just Bright Ideas!
Be Sure to Pin this Post for Later…