Get ready for spring with these DIY Budget Backyard Ideas.
I am longing for the days where the snow shovels are put away and we are able to begin gathering with friends and family in the warm weather. This is a great time to begin thinking about any DIY projects that you want to work on to be ready to enjoy that warm weather and entertain in style. Whether you are looking to upgrade your garden, provide an area more conducive to entertaining or just wanting to add a little color or lighting to your back porch or deck, it is time to get started. Today I am going to show you some DIY backyard ideas that cost very little when you roll up your sleeves and do them yourself. They also can add beauty to your backyard space or even your front yard if you'd like. Either way, I think you'll love them and find something you'd like to tackle this year!
Let's see those budget backyard ideas…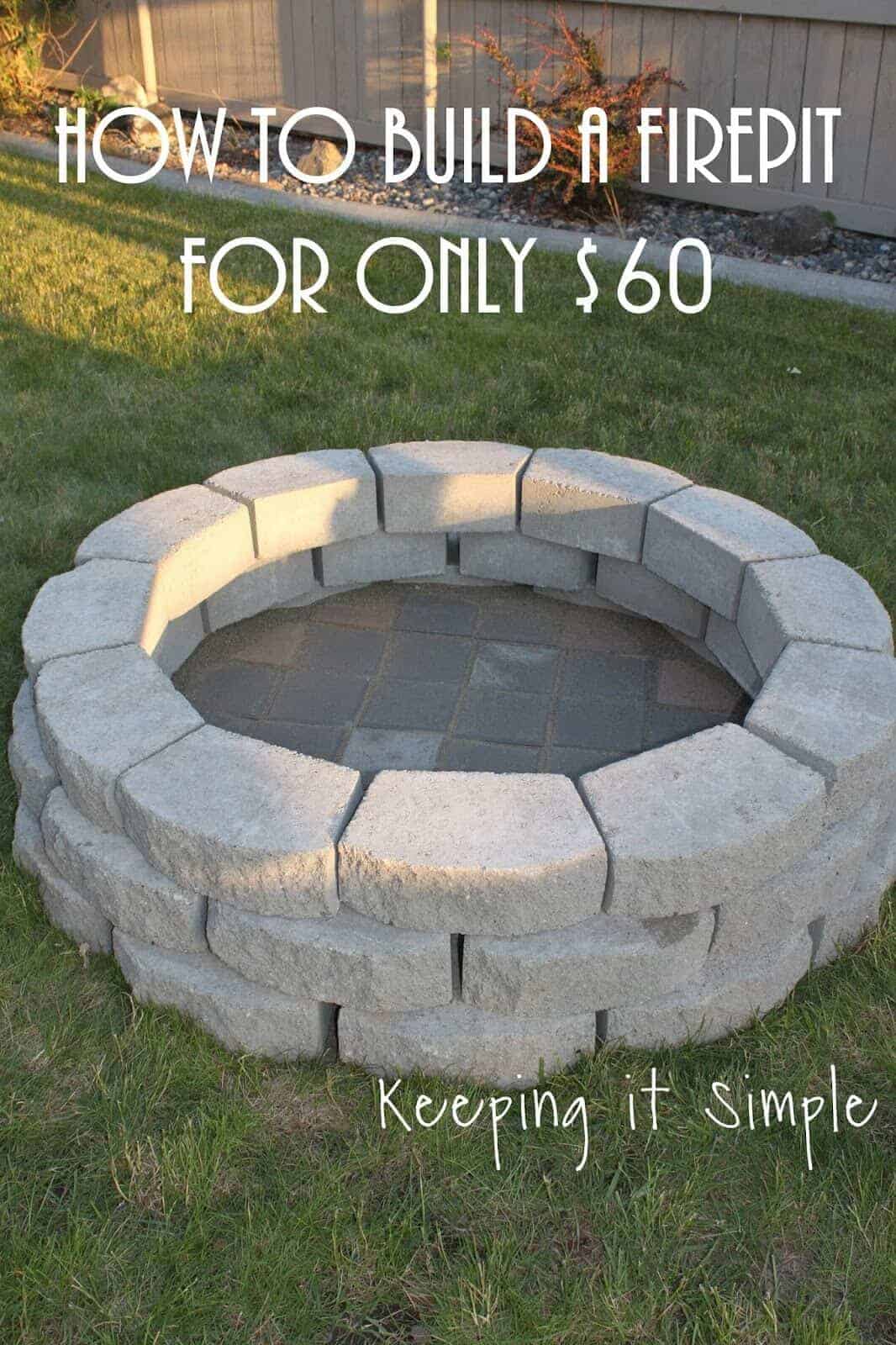 For those of you who have always wanted to build a fire pit, Keeping it Simple is sharing how they built theirs for less than $60. You heard that right and I may have to put this into action…. such a great idea for such little cost. It is wildly popular already!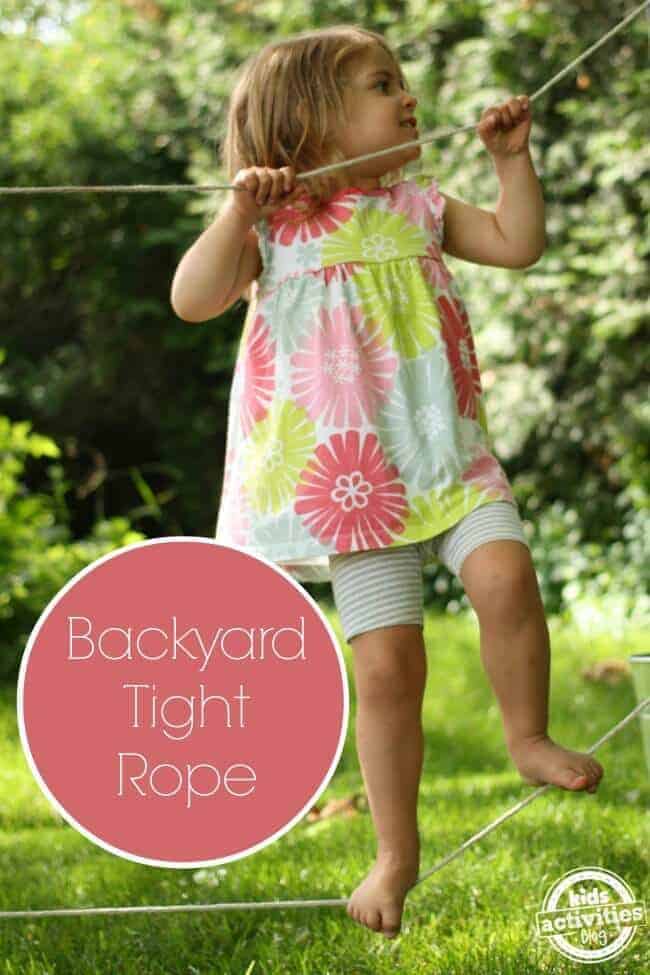 This looks like so much fun! Kids Activities Blog shared how to make a tight rope for your backyard. My favorite part? The supply list… basically trees, rope and adventurous kids. I think we could do this and not even have to head to the store… a virtually free project! Can't beat that, my friends.
I love this idea shared on the Lowes site. Take paint cans and turn them into beautiful and colorful lights. These are perfect for a party, but I would love to have these on my porch all the time. I just love all of the fun colors!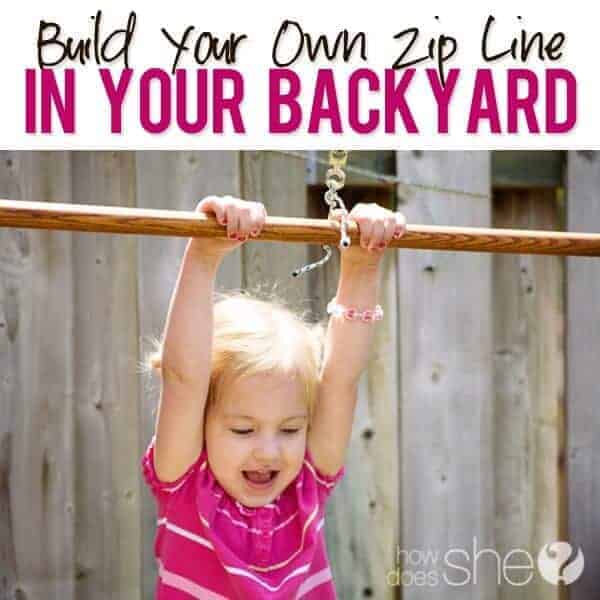 I would have loved this as a child. How Does She has built a zip line in their backyard and they are sharing all of the step by step instructions so you can, too! This is perfect for adventurous kiddos!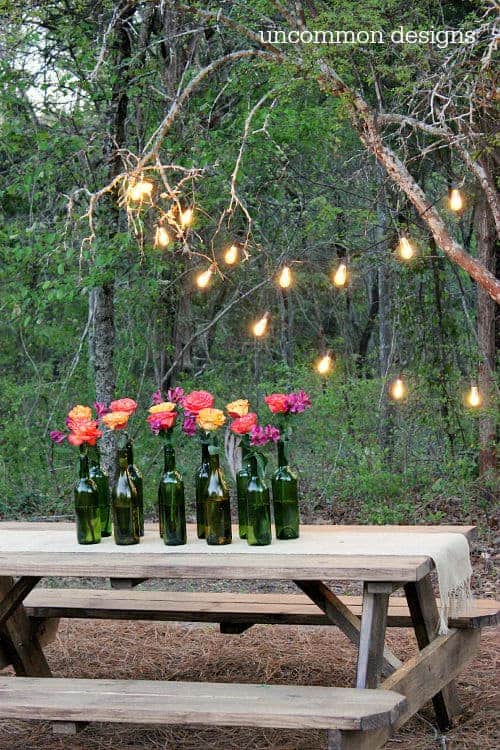 Uncommon Designs shares how you can take a simple string of outdoor lights and create a beautifully lit area for entertaining. There are so many fun options for string lights these days, you can really get creative. I also love how she uses leftover wine bottles to line the table, so pretty!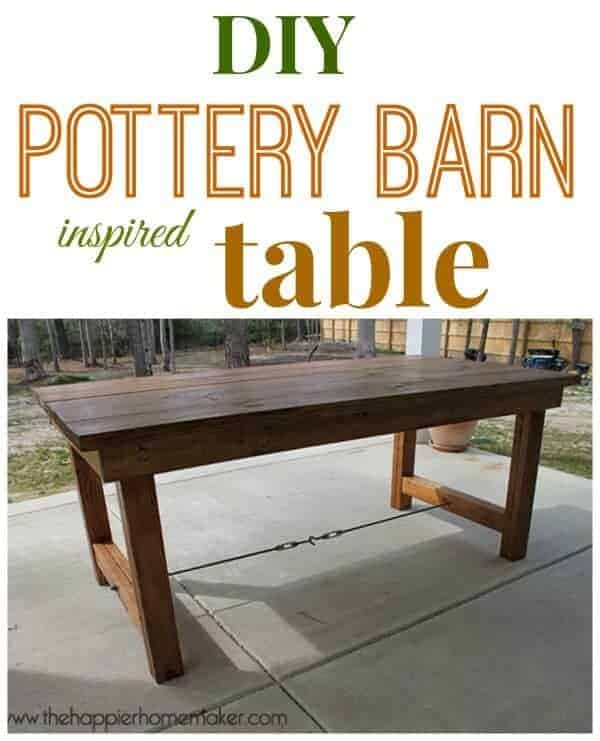 So many times I see things in magazines and catalogs that I'd love to have, but the price just won't fit into our household budget no matter how hard I try. Well, Melissa, The Happier Homemaker, and her husband found a Pottery Barn Outdoor Dining Table and they decided to tackle a DIY version. It is amazing and it cost them less than $100 to build. I love it and commend them on a job well done. I'd love to have that on my back porch!

Speaking of knock-off projects… this outdoor bench by DIY Candy is so modern and cool. I absolutely love the clean lines. She saw a similar bench in Williams Sonoma and came up with her own version. I have to say, I love her version even more and she made it for $35. The name brand version was well over $1000 dollars. So cool.
This is so neat, Kenarry Home featured a project where you use rope to make a DIY rug. This is so smart and I love the natural look it brings to the porch. It is nautical in nature, but will easily integrate into any style backyard decor schemes.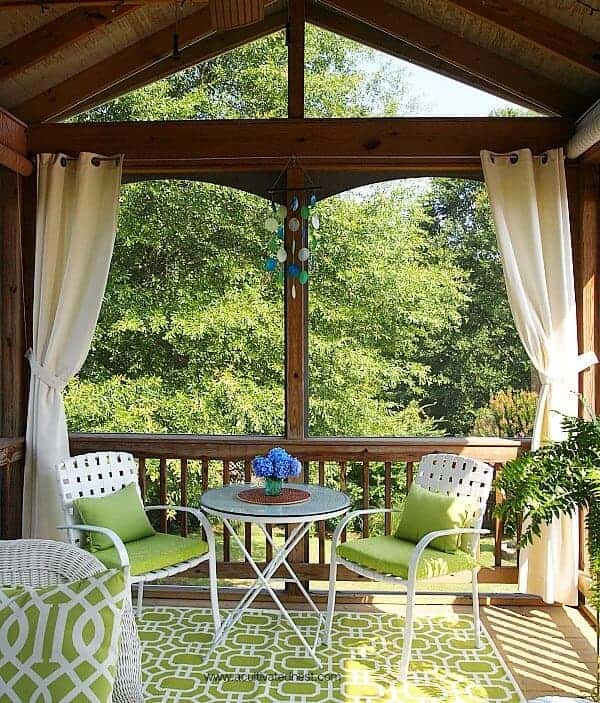 I love this summer porch tour by A Cultivated Nest. She rearranged the look of her back deck and added fun colors and some furniture that she had stored for years and created a stunning space. I love the bright colors and those curtains set off the entire space. I love it so much, it seems like such a happy space!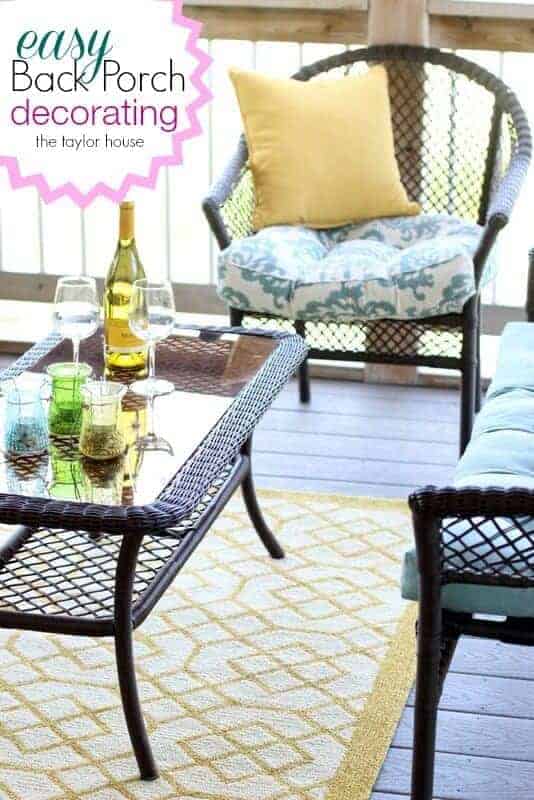 These are some great decorating ideas for your Summer back porch by The Taylor House. She talks about how adding personality and some tips to finding your furniture and accessories on a budget. It is so pretty, and she certainly loves wine!
I hope you've seen something here that you like… so many great ideas! You'll be ready for those warm days ahead for sure.