DIY Bath bomb recipes are super hot right now! Lush inspired bath bombs will turn your ordinary bath into a spa, but why buy when you can DIY!
I love that so many people out there enjoy them as much as I do and they have been super busy creating some diy bath bomb recipes that we can all make at home.
These ideas are easy to follow and unbelievably creative. My favorite part is that kids of all ages enjoy these beautiful bath sensations!
Bath bombs make great gifts! Think teacher appreciation day gift, holiday gifts, girlfriend gifts and they make awesome DIY Christmas gifts! Looking for some other great DIY Christmas Gifts – check mine out here!
Love it! Pin It to your DIY Board on Pinterest and SAVE it!
Follow Princess Pinky Girl on Pinterest for more Food, DIY, Travel & MORE!
Let's see those DIY Bath Bomb Recipes…
Get out of town… these galaxy bath bombs are so cool! Lemon Lime Adventures is so creative and has made these adorable and oh-so-fun bath bombs.
I think they are truly out of this world!
Who doesn't like something with a prize inside? Hello Creative Family has whipped up these precious bath bombs that come with a toy inside.
Seriously, I don't need an incentive to enjoy a long bath, but a surprise inside bath bomb could be your solution for kids who would rather go without!
Kids Craft Room has just created the trendiest and fun bath bomb ever… the diy emoji bath bomb.
I don't think the emoji craze is going away any time soon, so get ready for the fun with this crafty kids idea!
I absolutely love giving handmade gifts during the holidays. These holiday bath bombs by Fleece Fun are just beautiful.
This is a great way to save a few dollars on gifts and you also get to make these fun holiday treats for your friends and family!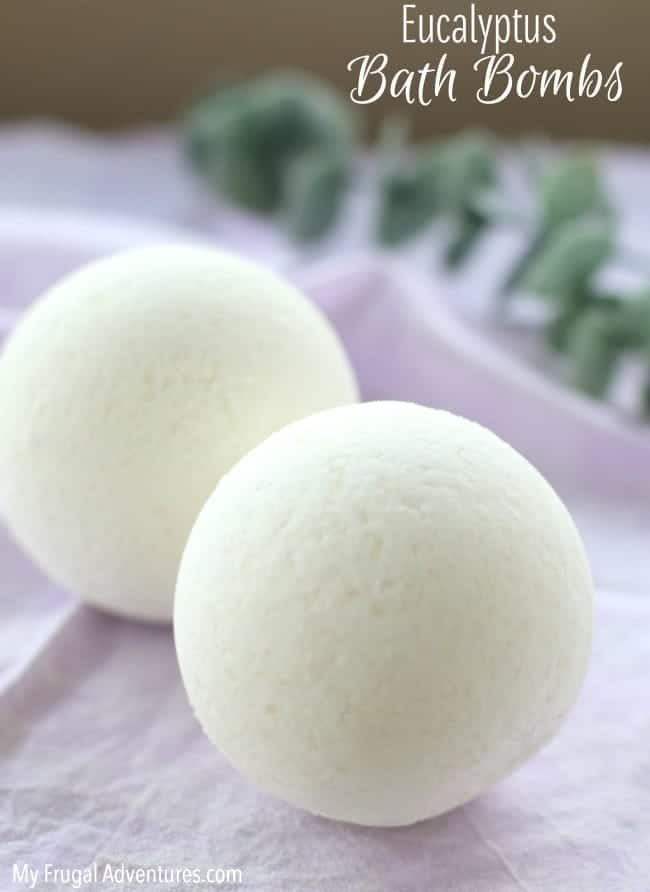 Eucalyptus has long been known for healing when you are under the weather. My Frugal Adventures shows us how to make our very own soothing bath with these diy eucalyptus bath bombs.
I love natural remedies and this would be perfect for sore muscles and when you are feeling less than perfect.
If you are looking for a great smelling bath bomb, The Gunny Sack has you covered. Not only are these heart-shaped bath bombs so fun and sparkly, they smell amazing!
This will really take an ordinary bath and turn it into a luxurious soak.
Beauty Crafter shares how she makes an orange bath bomb that is so therapeutic.
This citrus beauty will help soothe skin and uplift your spirit with a delightful fragrance. I love citrus essential oils and they always smell amazing.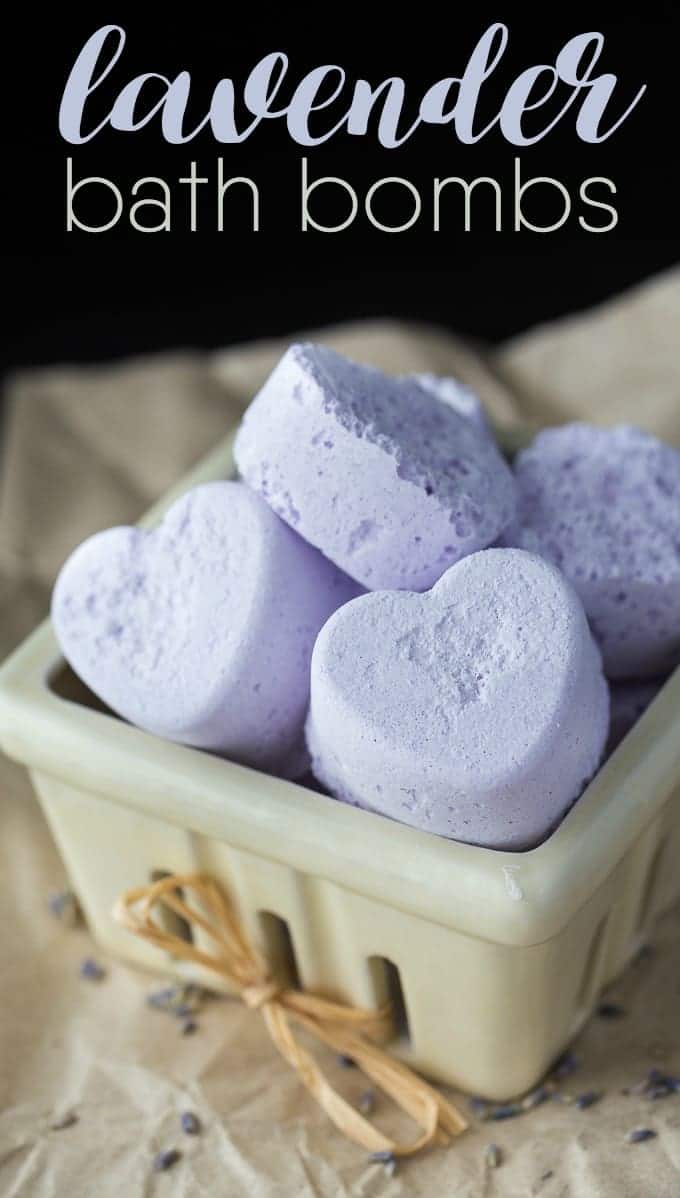 A hot bath just got even more amazing and relaxing. Throw in one of these lavender bath bombs by Simply Stacie and you will be in heaven!
This is one recipe I really want to try out.
Any Pokemon fans out there? Lemon Lime Adventures is the ultimate bath bomb creator and has made this super cute Pokemon bath bombs.
Let the fun begin!
Who doesn't love mason jars?
Try out these fun Mason Jar bath bomb by The Country Chic Cottage. They are such a fabulous gift idea for that farmhouse lover in your life.
One thing hasn't changed over the last several decades when it comes to adding things to the bath. Oatmeal! We have used oatmeal for years to soothe itchy and irritated skin.
These DIY Oatmeal and Lavender Bath Bombs by Six Dollar Family make it feel like a treat!
I am always on the lookout for a good easter basket filler that isn't candy. These are perfect. Easter Egg bath bombs by April Go Lightly.
If you don't want to use them in an Easter basket, these would be pretty fun to make with the kiddos!
These DIY Bath Bombs with Dried Florals by Jennifer Maker are just beautiful!
You have to read all about Jennifer's adult birthday party that the ladies threw for her where they made bath bombs… sounds like such a fun and crafty night!
Sometimes spa and bath products are not a hit with the boys. This time they won't be able to say no. This Dinosaur Egg Bath Bomb featured on My Joy Filled Life will change the way they look at bath time.
How adorable are these? I love a bath that involves toys!
Get ready for the holidays with these Easy DIY Peppermint Bath Bombs Recipe by Ann's Entitled Life
Peppermint is a great refresher and can feel so good on those tired muscles!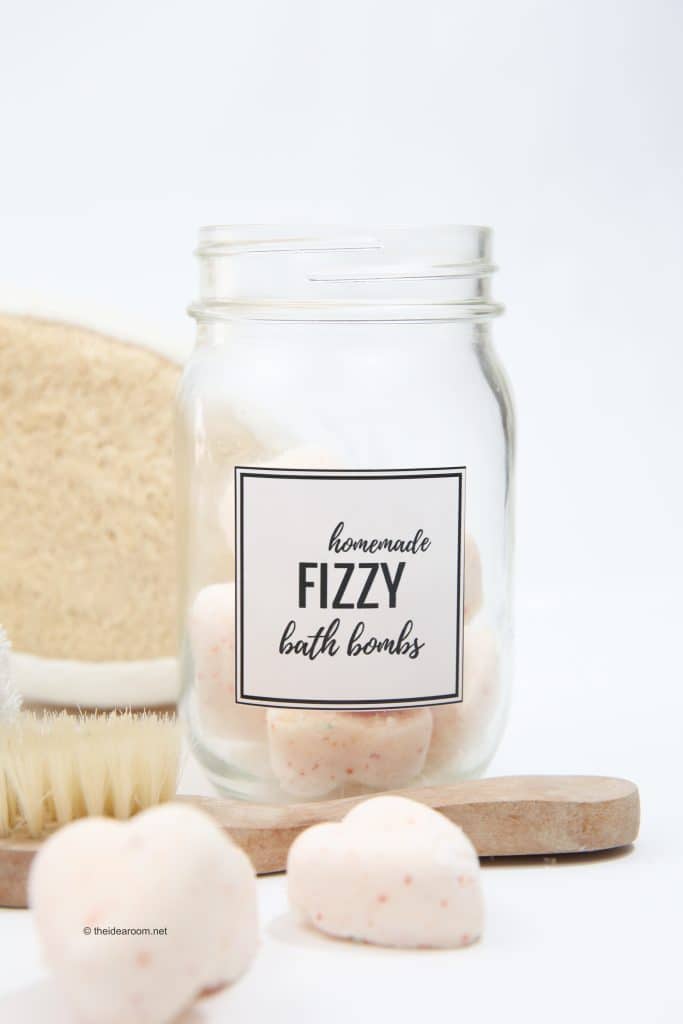 These homemade fizzy bath bombs from The Idea Room are so fun! They really take your bathing experience to a new level and the fizz feels so good.
I also love that she has a free printable label. That makes making these beauties for a gift so easy!
Now this is a bath bomb. Almost literally… it looks like an actual bomb when wrapped. So cool!
This was created by Skip To My Lou as a Valentine's gift that said "You're The Bomb". Awesome right?! I think you could make this year round to include a little humor.
Lemon Meringue Pie is one of my favorites and so I naturally am all about it turning into a bath bomb. Beauty Crafter has done just that!
Just look at those beautiful colors and the smell of sweet citrus is always a wonderful fragrance!
If you love bath bombs, but don't have the time to make your own, you will love these from ETSY…
Monkey Farts Color Changing Bath Bomb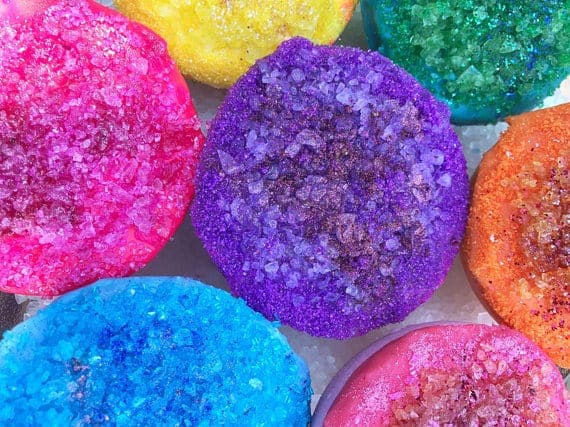 Be sure to pin these great ideas for later…